Situated on the equator on Africa's east coast, Kenya has been described as "the cradle of humanity".
In the Great Rift Valley palaeontologists have discovered some of the earliest evidence of man's ancestors. In the present day, Kenya's ethnic diversity has produced a vibrant culture but is also a source of conflict.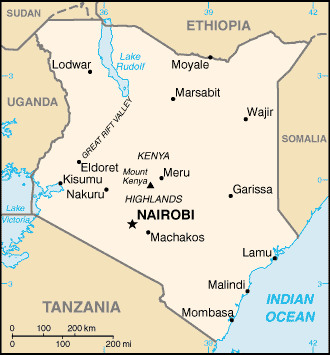 Kenya
After independence from Britain in 1963, politics was dominated by the charismatic Jomo Kenyatta. He was succeeded in 1978 by Daniel arap Moi, who remained in power for 24 years. The ruling Kenya African National Union, Kanu, was the only legal political party for much of the 1980s.
Violent unrest - and international pressure - led to the restoration of multi-party politics in the early 1990s. But it was to be another decade before opposition candidate Mwai Kibaki ended nearly 40 years of Kanu rule with his landslide victory in 2002's general election.
Despite President Kibaki's pledge to tackle corruption, some donors estimated that up to $1bn had been lost to graft between 2002 and 2005.
Other pressing challenges include high unemployment, crime and poverty; most Kenyans live below the poverty level of $1 a day. Moreover, a long-running regional drought has put millions of Kenyans in need of food aid.
One of Africa's more politically-stable countries, Kenya has been a leading light in the Somali and Sudanese peace processes.
With its scenic beauty and abundant wildlife, Kenya is one of Africa's major safari destinations. The lucrative tourist industry has bounced back following the slump that followed bomb attacks in Nairobi in 1998 and Mombasa in 2002.

Mwai Kibaki came to power on
promises to fight corruption
President Mwai Kibaki
Political veteran Mwai Kibaki won a landslide election victory in December 2002, promising to fight endemic corruption and to address Kenya's economic woes.
But despite the tough talk about graft, his government has become mired in a major corruption scandal. Former and current ministers have been implicated in an alleged scam involving shadowy deals and large sums of public money.
The president was thwarted over another key policy when voters rejected a proposed new constitution in 2005. Mr Kibaki had portrayed it as modernising measure; critics said the charter left too much power in his hands.
A respected economist, Mwai Kibaki served as finance minister and vice president in the 1970s and 1980s. He left Kanu in 1991 and founded the Democratic Party.
His election victory marked the end of almost 40 years of Kanu rule, and it was third time lucky for Mr Kibaki, who lost two elections in the 1990s. The constitution barred his predecessor, Daniel arap Moi, from standing. Mr Kibaki's National Rainbow Coalition (Narc) won a parliamentary majority.
Mwai Kibaki was born in 1931 and hails from Kenya's largest tribe, the Kikuyu. He studied in Uganda and Britain before joining the push for Kenya's independence in the 1960s. He became an MP in 1963.
Vice president: Moody Awori Foreign minister: Raphael Tuju Finance minister: Amos Kimunya
Kenya enjoys a more diverse media scene than many other African countries, with a large middle class providing a base for substantial advertising revenue. The Kibaki government came to power promising further media liberalisation, but some incidents since then have alarmed observers.
In 2003 there was a crackdown on unregistered newspapers. Months later, a court criticised the information minister for harassing the popular private radio station Kiss FM. Then in March 2006 armed police, acting on government orders, stormed the offices and presses of the Standard media group.
The raid shocked many Kenyans and alarmed Western donors. The government said the action was aimed at protecting state security.
There is a tradition of a relatively independent press, although newspapers often had to practise self-censorship during the era of Presidents Kenyatta and Moi. The print media is dominated by two major publishing houses, the Nation and Standard, both of which also have substantial broadcasting operations.
Most Kenyans rely on the broadcast media, particularly radio, for news. Until recently the liberalisation of broadcasting had a limited impact outside Nairobi but some private radio and TV networks now have wide coverage of much of the country. TV viewing is substantial, but few Kenyans are regular internet users, owing to cost and access problems.
Full-time FM relays of the BBC World Service are on the air in Nairobi, Mombasa and Kisumu, and some BBC programmes are also rebroadcast by private Kameme FM. The Voice of America has an FM relay in Nairobi and Radio France Internationale is relayed on FM in Mombasa.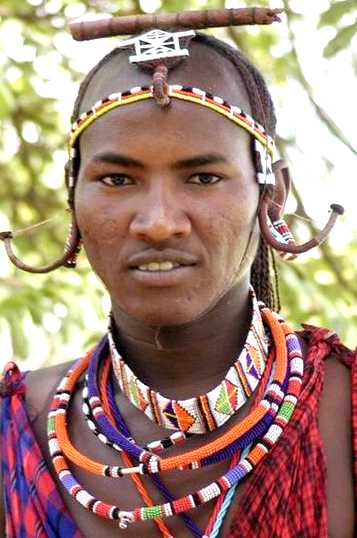 Maasai warrior in traditional dress
LINKS and REFERENCE
News
Overviews
Directories
Resources
Travel
Press
Radio
---
A taste for adventure capitalists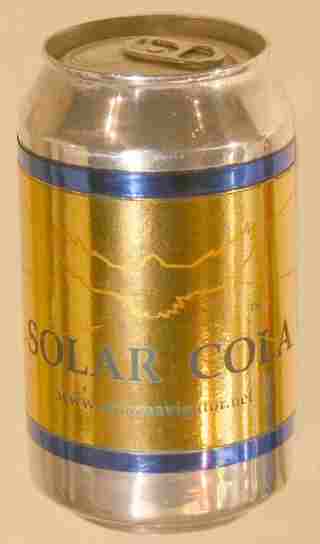 Solar Cola - a healthier alternative