Utopia Tristar™ was formed in 2012 to develop, build and market sustainable houses that are affordable to buy and run, or rent and run. In other words, that are both ecologically and economically sound - release from financial slavery that is high rent and mortgage repayments.
The target we set ourselves in 2012 has been exceeded. Our E-packs start from as little as of £25,000. Thus, provided you have the land and an existing caravan on site, this is an attractive way to avail yourself of a zero carbon home, with a huge 278mm air gap between walls and triple insulation using quilts and honeycomb.

If you don't own the land already, but have found a suitable site. You first need to check with your local authority if or where they are providing affordable rolling stocks of building land.
Before March 2012, the cost of building land was being kept artificially high, mainly due to the fact that councils were not making provision for low cost housing. Obviously, if the land with consent is excessive, then our target in unachievable. However, if the land with consent is a sensible proportion of a house, then our target may be attained.
As such, the re-use of so-called 'brown-field' sites are typically well above affordable values, thus unsuitable for affordable housing. These sites may obtain consents for traditional brick and mortar town houses, which may not be sustainable, but property investors prefer them for the large profits they invariably attracted in the old days - one reason our economy is in tatters.
The UK government appear to be committed to providing a rolling stock of land for truly sustainable developments, as seen in their National Planning Framework Policy. We recommend that you read such guidance from cover to cover.
The concept for such low cost housing was developed, after a study of the energy requirements of the average dwelling revealed that a home may be constructed in such a way as to capture sufficient energy form nature to make housing virtually energy self-sufficient.
Once patent protection has been secured provisionally, we will need to secure funding to be able to take the concept further. To this end the UK government intend setting up a green bank, and other European grants may provide support, such as by the European Commission's "Entrepreneurship and Innovation Programme" (EIP). See: http://ec.europa.eu/enterprise/funding
Local planning authorities and other government organisations may care to enquire of our proposed village developments, if they are serious about rebuilding a sound basis for local recovery and security for young couples who would like to start a family free from horrendous rents.
Meantime, if you might be a potential private customer for one of our homes, please register your interest with us by email, or alternatively give us a call.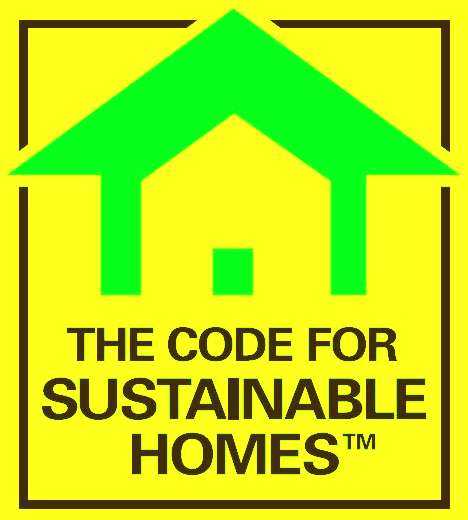 OUR OBJECTIVES:
| | |
| --- | --- |
| * Energy self sufficiency | = sustainable |
| * Low cost | = sustainable |
| * Zero carbon | = sustainable |
| * Social housing | = sustainable |
| * Micro and Macro generation | = sustainable |
| * Modular construction | = sustainable |
| * Flood resistance | = sustainable |
| | |
We welcome enquiries of local authorities, private landlords and private customers.
If you are a landowner looking for advice on sustainable development, our in-house planning consultant may be able to advise you on how to obtain planning consent for zero carbon buildings.
By Phone: +44 (0) 1323 831727
+44 07842 607865
Email:

By Post: Solar House, BN27 1RF, United Kingdom
---