The Worlds Fastest Man on Water

The Record
317.60 mph / 511.11km/h
8th October 1978
"Spirit of Australia"
Blowering Dam
NSW Australia
Refer UIM certificate (Click Here)
After 25 years waiting for someone to beat his record, Ken is keen to have a go at breaking his own record, for fear it will not otherwise move on. Of course the British team Quicksilver, is developing their record contender for precisely this!

Ken's new boat has 50% more power. His first record breaking boat, "Spirit of Australia", was powered by a 6000 horse power Westinghouse jet engine. The new boat will be powered by a 9000 horse power unit. Ken, 64, and still firing on all cylinders, is about breaking his record. He thinks that 24 years is too long for a record to stand, and is plenty of time for all the "Gunnas" of the world to do something about breaking the record. Ken has built the new boat based on his experience of what works. The new boat is not that much different to the "Spirit" in design - rather a refinement and who can argue with that.
The the new boat was built in his garage in Cincinnati USA. It was pronounced complete on 23rd December 1999. Now that construction is final, Ken will begin his campaign for sponsorship. Ken has stated that there is only one way this record attempt will be run, and that is professionally. Trials of the new boat will commence once a professional team and sponsorship are organised. It is most likely that the boat will be run at Blowering Dam - NSW Australia. The record attempt will be run by Dr. Bob Apathy, the same man who project managed the Spirit runs in 1978.

Nice one Ken. We wish you all the best with your fund raising. Sponsors see below.....
Ken is inviting sponsors to express their interest in being a part of history. If you consider this an opportunity, and would like to be listed as a potential sponsor for the World Water Speed Record Attempt, then please leave your contact details and E-mail address on this page.
Introduction - An Introduction to Ken, the World Water Speed Record and the New Boat.
Ken - A summary of Ken's life.
Spirit of Australia - Ken's first Jet Boat, the World Record holder.
David - Dave is Ken's son, and the future of the WWSR.
More Spirit Pics - More photos of Spirit of Australia
Speed & Force Calcs - Calculations that relate to speed, drag, forces, and power required for the WWSR.
UIM Certificate - A scanned image of the UIM certificate for the World Water Speed Record.
RMYC Challenge Cup - World's Water Speed Challenge Cup, presented by the Royal Motor Yacht Club.
The New Boat - Story and Photos of Ken's New Jet Boat. Ken will attempt the WWSR in this boat.
Cockpit View - View from inside the Cockpit of the New Boat
Aussie Spirit - "Aussie Spirit" is a V8 Powered Hydro.
Miss Bud - Ken has acquired Miss Bud, a Merlin powered Hydro
Speed Records - The history of the World Water Speed Records.
Other Challengers - Ken's comments and references to other Challengers.
J34 Jet Engine - Information and pictures of the Westinghouse J34 Turbojet Engine.
Blowering Dam - The site for the current WWSR record, and the new attempt.
Ken's Jet Toys - Ken has also built and raced other Jet Powered Vehicles.
The Jargon - Learn about the Jargon of Hydro Racing and the WWSR.
Australia - Some information about the country of Australia.
Adventures of "Biggles" - Ken flies his "Boredom Fighter" out of Pro Aero at Butler County Airport, near Cincinnati.
Slim Dusty - Ken's mate who wrote a song about the true Spirit of Australia
W.L.S.R. - A link to the Australian World Land Speed Record Challenger.
Guest Book - Please read through, and add to our guest book.
FAQs - Frequently Asked Questions. Questions that people have asked Ken in the past.
Links - Links to sites that relate to Ken and the WWSR.
---
British challenger Nigel MacKnight American challenger Russ Wicks
WATER SPEED RECORD HISTORY
On June 26, 1950, on Lake Washington near Sand Point, driver Stan Sayres and riding mechanic Ted Jones became the fastest men on water with a mile straightaway record of 160.323 mph in the Slo-mo-shun IV. In July of 1952, Stan Sayres raised his own straightaway record to 178.497 in Lake Washington's East Channel.
Donald Campbell in a non-propeller-driven craft obliterated Stan Sayres record on July 23, 1955. Campbell's jet-powered Bluebird II averaged 202.32 mph over a kilometer course on Lake Ullswater in England.
In 1967 American Lee Taylor reclaimed the record that Donald Campbell had taken from Sayres. Ten years later Ken Warby, an Australian made a successful attempt, which in 1978 he extended to 317.60 MPH. Warby still holds the record, which has withstood all challenges.
Water:

1930's Record broken 11 times by Segrave, Don, Wood and Campbell
1931 (USA) Gar Wood first to break 100mph
1937 to 1949 (GB) Malcolm Campbell, 126.320 mph to 141.74 mph
1950's Record broken 8 times by (USA) Sayres & (GB)Campbell
1950 to 1954 (USA) Stan Sayres 160.323 mph & 178.497 mph
1955 to 1966 (GB) Donald Campbell 202.32 mph to 276.33 mph (1955, first jet-powered)
1967 to 1976 (USA) Lee Taylor 285.213 mph (1967, last record broken by USA)
1977 (Australia) Ken Warby 288.60 mph
1978 (Australia) Ken Warby 317.60 mph

Land:

1930's & 1940's (GB) Record broken 11 times by Campbell, Eyston & Cobb
1963 (USA) Craig Breedlove first to break 400 mph
1963 to 1982 (USA) Breedlove, Green, Arfons, Gabelich
1965 (USA) Craig Breedlove first to break 600 mph
1970 to 1982 (USA) Gary Gabelich 622.407 mph (1970, last record broken by USA)
1983 (GB) Richard Noble 633.468 mph
1997 (GB) Andy Green 714.144 mph & 763.035 mph

America's Cup:

1851-1983, Cup Held by Americans
1983 (Australia) Bertrand, Australia II
1987 (USA) Connors, Stars & Stripes
1988 (USA) Connors, Stars & Stripes
1992 (USA) Koch/Melges, America3
1995 (New Zealand) Coutts, Team New Zealand
2000 (New Zealand) Dickson, Team New Zealand
2003 (Switzerland) Coutts, Team Alinghi
---
LINKS:
Boating Resources:

BoatLinks.com
BoatOwners.com
BoatingNews.com
Boat Racing Links
Hydroplanes.net
Radical Boat Designs

Hydroplane History:

Donald Campbell Links
HistoryLink.org
Hydroplane & Raceboat Museum
Hydroplane History
Miss Freei Photos
Miss Freei & Superior Racing
Quicksilver WSR
Slo-mo-shun
Water Speed Records
Organizations:

American Power Boat Association
Hydros Unlimited Racing
National Marine Manufacturers
Seafair Boat Club
Seattle Yacht Club
Society for Internet Advancement
Union Internationale Motonautique
Publications:

BBC News
The Bluebird Years
GrandPrix.com
Jet City Maven
Network of the World
Powerboat Magazine
RacingWest
Seattle Post-Intelligencer
Seattle Times
The Motorsports Show
Thunderboat Magazine
Tri-City Herald
---
A taste for adventure capitalists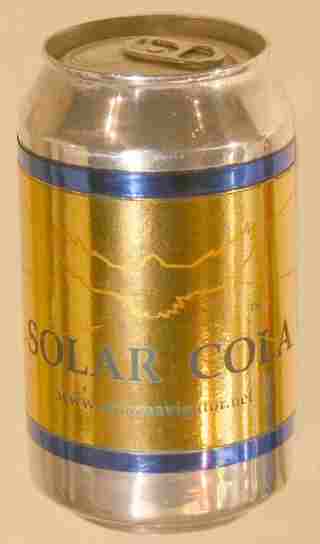 Solar Cola - a healthier alternative