DARWIN and EVOLUTION
As if we should need more evidence, the clip below demonstrates Man's tree climbing ability. The record for this (now famous) tree near Herstmonceux in Sussex, was later brought down to 5 seconds (unofficially) by the same contestant. Most young adults could achieve 10-20 seconds, without training. Nelson claims he feels relaxed up a tree (see Medicine Man). He has also climbed Beachy Head several times.
You can imagine if humans spent more time in this habitat, they too would be much stronger. like our closest relatives, the Chimpanzee. But, as we have grown taller, obviously we are departing from the ideal, and see Chinese State Circus performers, who are without exception more compact.
Nelson's tree climbing record
It is not difficult to imagine that humans could evolve to develop greater intelligence and bodies less and less suited to the natural environment. No more rocks and trees, more cars, elevators and concrete. What is keeping us on an even keel at the moment, is the fact that we naturally enjoy physical pursuits. In addition the wide spread of humans across the globe in various stages of development, ensures variety and a reserve of genes - should that ever be needed. Let us hope nature knows what she is doing - for we quite often foul things up - like global warming. Frightening stuff!
A - Z SPORTS INDEX
A taste for adventure capitalists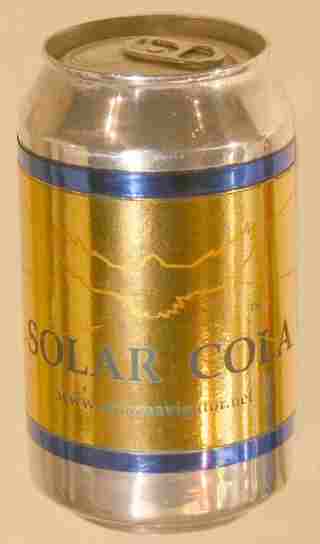 Solar Cola - a healthier alternative