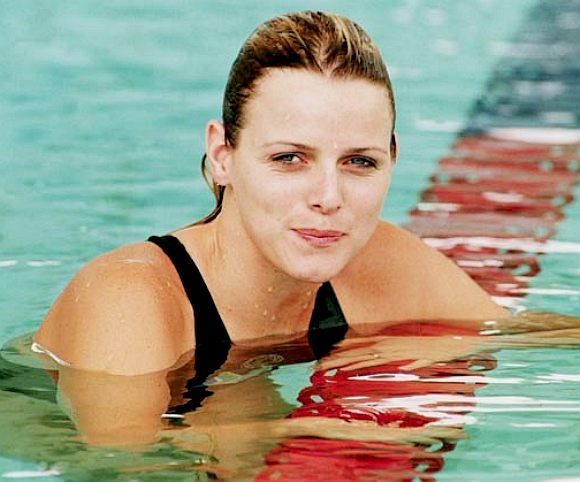 PRINCESS CHARLENE - Olympic swimmer and gold medallist.
All these organizations have their own record statistics. Inclusion on this page does not mean these sites are accurate or still in existence:
INTERSTRONG, Russian Record Breakers' Club (in Russian and English language),
Record Holders Republic, another Record Breakers' Club from Great Britain,
Unicycling ,
Footbag,
Stone Skipping (Ducks and Drakes),
Yo-Yo / More Yo-Yo Records,
Juggling,
Human Powered Vehicles,
Lumberjacking Records I, II,
Flying Disc (formerly Frisbee) Federation,
Fast Drawing and Firing a Revolver,
Mind Sports (Memory, Mental Games),
World's Fastest Drummer Organization / World Record Holder for Fast Drumming / Fast Drumming With Feet,
Hall of Records, India,
Speed Speaking Contests,
Record Books
Guinness World Records, the official web site,
Guinness Book of Records, German Edition (in German language),
BÝrnenes Rekordbog (in Danish language),
Twin Galaxies Book of Video Game and Pinball Records,
World and US Aviation and Space Records Book,
Malaysia Book of Records,
Dubai - A City Making History,
Record Statistics (Sports)
World Records and Olympic Records for Olympic Sports,
Angling / Fishing Records Link List,
Aviation and Space,
Baseball,
Billiards I / II (in German language),
Boomerang, II (in French language) / Boomerang Distance Records,
Football [Soccer]: Most Penalties scored in a League Soccer Away Match,
Harness Racing,
Ice Skating: official speed skating records / good statistics about speed skating records,
Life Saving,
Powerlifting I / II,
Roller Skating,
Shooting,
Soaring,
Snooker,
Swimming: FINA Record List / Marathon and Long-Distance,,
Swimming: Channel Swimming: channelswimming.net / Channel Swimming Association / Marcia Cleveland's page,
Track and Field Athletics: Official IAAF Records Page / World Record History (in German language) / Veterans Records / Various Statistics (in Dutch language) / Indoor Records / Federation for Sport at Altitude,
Tree Climbing - Sussex Record
Triathlon: Ultra Distance Records,
Water Skiing,
Water Skiing: Barefoot Records,
Weightlifting,
Yachting: Speedsailing Records,
World Records
Mathematics and Science:

Prime Number Records,
Highest Number Used in a Mathematical Proof,
Records for multi magic squares,
Distributed Calculation of Pi,
Largest Icosahedron,
Smallest Abacus / Longest Abacus (Go to Section "Achievements"),
Longest Runing Scientific Experiments,
Worst Earthquakes,
Largest Scale Model of the Solar System,
Space Flight Records (in German language),
Meteorites (in German language),
Chemistry (in German language),
Greatest Observed Point Rainfall Events,

Sports:

Largest Aerobics Class,
Athletics: Longest Race / Longest Run by an Individual,
Athletics: Most Marathons in a Year,
Athletics: Longest Torch Relay Run / Largest Running Event,
Athletics: Running Backwards,
Athletics: Treadmill Running,
Basketball: Dribbling / Basketball Dribbling While Running (Drubbling),
Basketball: Free Throws,
Bungee Jumping: Longest Bungee Jump (in German language),
Bungee Jumping: Tallest Bungee Tower,
Cycling: 24 Hrs Record / 24 Hours, Street (in German language) / 24 Hrs Roller Cycling (in German language),
Cycling: Spinning Marathon,
Cycling (HPV): Fastest Bicycle / HPV Records / HPV Record Attempt / More HPV Links,
Cycling: Stunt Cycling: High Air World Record,
Cycling: Different MTB Records (in French language) / II,
Diving: Apnoe Deep Diving: Pipin's Homepage / Benjamin Franz (in German language) / Martin Stepanek (in German / Czech language), AIDA, Freediving Page,
Diving: Longest Time Underwater (in French language),
Flying Disc: Disc Golf,
High Diving,
Karate: Mawashi Geri (in Spanish language),
Kiting: Altitude Records,
Kiting: Kite Jumping (in French language),
Kiting: Firsts and Records,
Mountaineering: Mt Everest,
Parachuting: Largest Formation I / II / III,
Parachuting: Various Records,
Paragliding: Most Paragliders,
Roller Skating: Long Distance Skating I (in German language) / II,
Roller Skating: Link List,
Roller Skating: Inline Downhill Records,
Rowing: Ocean Rowing,
Skiing: Speed Skiing (in English / German language),
Skiing: Most Continuous Weeks of Downhill Skiing,
Skiing (Trickski): Inverted Aerial Jumps,
Skiing: Ski Jumping,
Strength: John Evans: Lifting / Balancing on the Head,
Strength: Georges Olesen: various records (in Danish / English language),
Strength: Louis Cyr (in French language),
Strength: Big Steel - Strongmen Website,
Swimming: First Swimmer to Cross the Atlantic,
Swimming: Longest Distance Swum,
Throwing: Longest Throw of any Object Havier than Air,
Unicycling Records / Unicycling Records in the USA,
Unicycling: Various Unicycle Records,
Peter Rosendahl - Several Unicycling Records,
Weightlifting: Unusual Lifts,
Yachting: Sailing Speed Records, II,

Architecture / Buildings:
Tallest Towers (in German language),
Tallest Hotel,
Largest Snow Castle (in Finnish / English language),
Fastest Elevator,
Longest Suspension Bridge I / II,
Widest Bridge I / II,
Largest Hydroelectric Power Plant (in English / Spanish / Portugese language),
Longest Building,
Highest Ferris Wheel,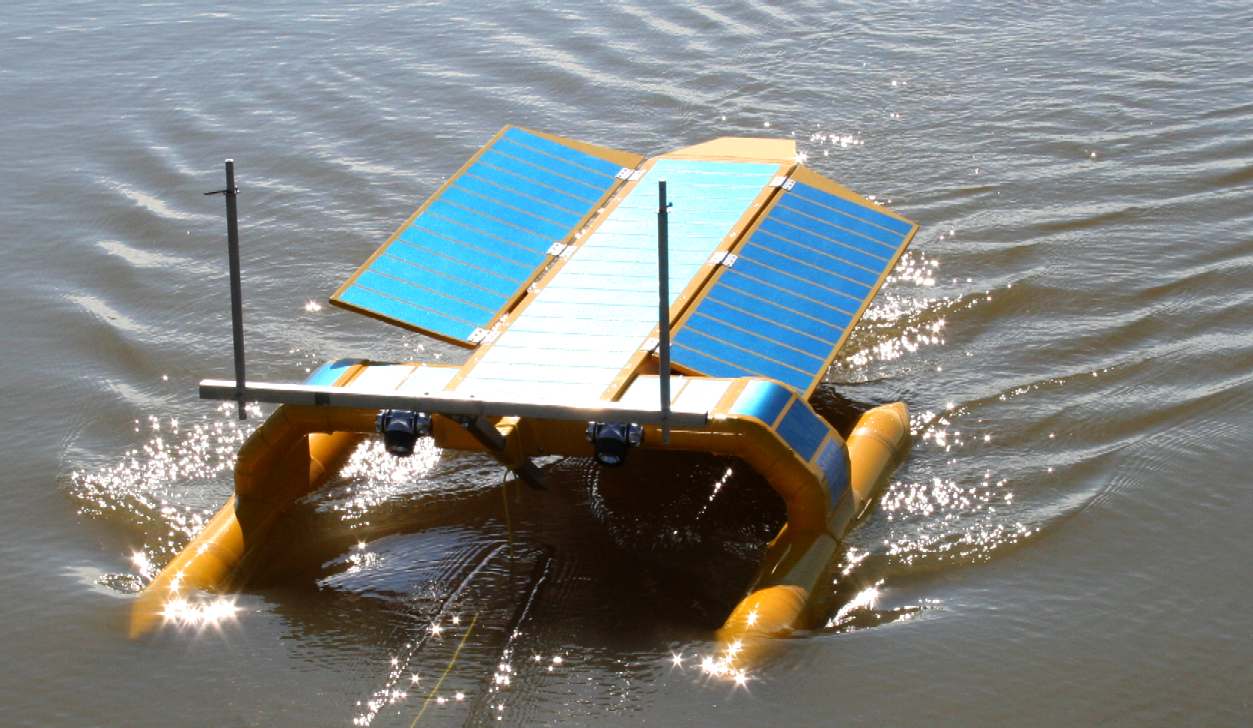 INNOVATION 2015 - A solar powered robotic boat that is designed to clean up the world's plastic polluted oceans.
Cars / Motorcycles / Transport:
(see also Adventure and Travel)
Land Speed Record / Link Page / Sonic Wind / Spirit Of America / North American Eagle / Fastest Electric Car,
Fastest Motorcycle (in French language) / Fastest Steam Powered Car,
Longest Distance with a Battery Powered Car (in German language),
High Mileage Efficiency / II,
24 Hours Endurance Driving,
Loudest Car Audio System I / II,
Largest Tyre,
Biggest Caravan (in German language),
Precision Driving Record Holder,
Motorcycle Jumping (General Site) / Motorcycle Long Jump (Grand Canon) / Motorcycle Ramp To Ramp Jump / Motorcycle High Jump / Motorcycle Long Jump (several records) / Motorcycle Backwards Jump / Car Jumping,
Most Cars Wrecked / Longest Auto Flight,
"Wall of Death" Motorcycling Stunt Records (in German language),
Wheelies (in English / Swedish language) / Truck Wheelie (in German language),
Highest Speed Survived in a Motorcycle Crash,
Flying Firsts,
Helicopter Records (in German language),
Fastest Aircraft I / II,
Smallest Jet,
Smallest Airline,
Most Flying Hours by a Pilot,
Human Powered Flight,
Speed Record On Water,
Fastest Human-Powered Hydrofoil,
The Blue Riband,
Solar Powered Circumnavigation,
Longest Ropeway (in Englisch / Swedish / German language),

Model Cars, Railways and Boats:

Fastest Model Locomotive,
Longest non-stop Run for a Model Steam Engine I (in English / Japanese language),
Largest Model Railway, Largest Model Railway (previous record),
Model Airplane Records,
Fastest Slot Car,
Smallest Solar Powered Model Airplane (in German language)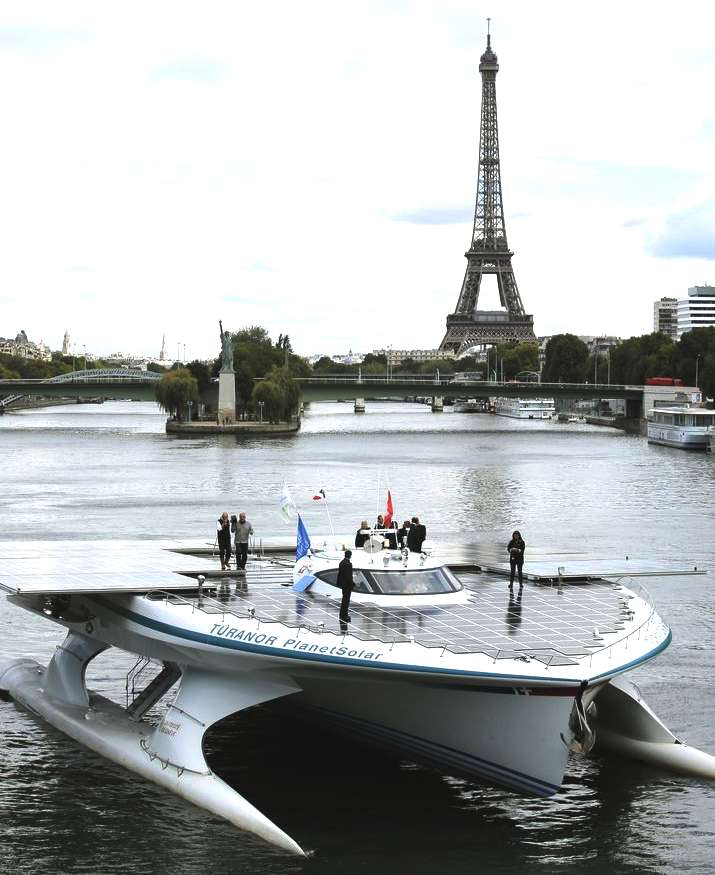 PlanetSolar docks in Paris, France September 2013
Adventure, Travel:

First Walk Around the World / A Woman to Walk Around the World,
Longest Walk (in English / French / Spanish language),
Walking- longest distance covered over a working career,
World Circumnavigation Firsts,
World Circumnavigation by Airplane over both Poles I / II,
World Circumnavigation in Light Aircraft,
World Circumnavigation in a Balloon: the winning team Breitling Orbiter / competitors: Elson and Prescott,
Highest Manned Balloon Flight,
Highest Parachute Jump: the Record /Challanger I / Challanger II (in English / French language),
Longest Parachute Jump / Highest Bungee Jump,
Hitch Hiking Records,
Hitch-Hiking: Longest Hitch,
Long Distance Motorcycling I / II,
Oldest Person to Sail Solo around the World,
Driving Around the World by Car I (in German / English language), / Driving Around the World by Car II,
Long-Distance Driving Records,
Roller Skating Around the World,
Longest Horseback Ride,
Longest Bicycle Tour,
Longest Lawnmower Drive,
Longest High Wheel Bicyle Tour,

Endurance Marathon Records:

Yahoo Club "Endurance Marathons",
Pole Sitting: Homepage, Newspaper Article (in German language),
Goalball Marathon,
Burial Alive I, Burial Alive II,
Singing,
Longest Continuous Musical Performance By A Group,
Ice Hockey,
Disc Jockey Marathon,
Longest Radio Broadcast by An Individual / II / III,
Longest Text Read on the Radio,
Pinball,
Joke Telling,
Drumming,
Queueing,
Pipe Smoking,
Roller Coaster Marathon,

Animals and Plants:

World Records Of The Animal Kingdom,
Animal Records (in German language),
"Smallest" and "Biggest" in Biology (in German language),
Marine Animal Records,
Echinoderm (Sea Stars, Sea Urchins...) Records,
Insect Records,
Dog Records, / Dog Records II (in French language),
Dog Weaving,
Dinosaur Records,
Largest Blue Marlin,
Largest Bird Munchie,
Largest Reptile Collection,
Smallest Frog / Biggest Frog,
Frog Long Jump,
Big Game Trophy Heads I / II,
Largest Botanical Garden,
Some Largest Plants,
Biggest Pumpkin / Big Pumpkins Record List, Giant Pumpkin Growers Club,
Tallest Trees,
Tallest Flowering Trees,
Tallest Christmas Tree / Tallest Artifical Christmas Tree (in Italian / English language),
Biggest Truffle,

The Human Being / The Human Body:

Tallest Man,
Tallest People,
The Heaviest People,
Longest Hair I, II, III,
Oldest Human Being,
Oldest Mother,
Longest Fingernails,
Sexual Records / II,
Most Kidney Stones,
Twins,
Smallest Waist (in German language),

Very Big...:

BIGGEST... (great link page),
World's Largest Roadside Attractions,
Largest Flag / Largest Flag II (in French language),
Largest Kaleidescope,
Biggest Sand Castle I , II, III / IV,
Longest Cave that is Open to the Public (in Italian language),
Largest Advertising Sign in a Field,
Tallest Inflatable Castle,
The World's Largest Balls of Twine: Ball 1 / Ball 2 / Ball 3,
Largest Crucifix,
Largest Sundial (in English / Swedish / Finnish language) / Largest Horizontal Sundial,
Largest Globe I / Largest Globe II,
Largest Rubber Stamp,
Biggest Bubble Gum Bubble,
Largest Maze I / II / III / Largest Computer Generated Mazes,
Largest Sheet of Handmade Recycled Paper,
Largest Paper Crane,
Tallest Stilts / Stilt Records,
Largest Non-Round Balloon Sculpture I / II,
Biggest Boot (in German language)
Biggest Cuckoo clock (in German language),
Biggest Handmade Lock,
Largest Bed Cover,
Biggest Socks (in German language),
Longest Catwalk,
Biggest Advertising Sign (in French language),
Biggest Postcards (in English / French language),
Biggest Disco Ball,
Biggest Drinking Birds,

Very Small...:

Smallest Tobacco-Pipe (in French language),
Smallest Braille Letters,
Smallest Piano (in French language),
Smallest Scissors & Razor,
Biggest and Smallest Lock,

Arts and Entertainment:

Opera Records (English / Italian language),
Highest Note (in French language),
Most Prolific Painter,
Imam Muhammad Shirazi has written 1500 books - maybe a record,
Fastest Boogie Woogie Player (in German language),
Smallest Paintings (in English / Italian language),
Largest Painting I / Largest Painting II / Longest Painting,
Largest Mural,
Largest Sculpture,
Largest Scrap-Metal Sculpture,
Singing the National Anthem at the Most Events in 24 Hrs (Record Is Held By Ms America),
Largest Dance / Salsa Music Playing,
Mass Tap Dancing (in German language),
Circus Records,
Jay Cochrane, tightrope walking records,
Falko Traber, tightrope walking records,
Magic Tricks,
Academy Award Records,
Sword Swallowing,
Anthony Gatto - has broken several juggling world records,
Fastest Theatrical Production,

Food and Drinking:

Largest Popcorn Cone (in English / German language),
Largest Burrito (large images!), Largest Burrito II (in English / Spanish language), The Very Largest Burrito (Spanish),
Oldest Wine,
Beer Drinking,
Fastest Barbecue (in French language),
Biggest Pepper Mill Collection (in German language),
Largest Gingerbread House,
Heaviest Chocolade Bar,
Largest Apple Pie,
Cherry Steam Tying,
Bottle Opening (in Finnisch language),
Biggest Cocktail,
Largest Energy Bar,
Biggest Palla (in Spanisch language),

Toys / Games:

Largest Yo-Yo,
Largest Mechanical Puzzle,
Chess Records,
Tiddlywinks / II,
Biggest Domino Game,
Domino Toppling,

Computer and Video Games:

Video Game High Score Page,
PacMan,
Mime Sweeper I / II,
Windows Solitair,
XBox High Scores,
largest LAN party (in German language),

Other Records:
Longest Patent Specification
Origami Records (Origami = The Art Of Paper Folding),
The World's Most Widely Spoken Languages,
Records concerning Time and Clocks (in German language),
Fastest Talker / Fastest Talker II (in French language),
Longest Paper Airplane Flight,
Paper Airplane Records / II / III,
Fast Knot Tying: The Challenge and The Rules,
(Involuntary) Duration Record in a Lift / New Record (in German language),
Hottest Fire Walk / Longest Fire Walk I / Longest Fire Walk II (in German language) / New Attempt for the Hottest Fire Walk,
Burning Matchsticks as a Chain Reaction (in German language),
Fastest Book Production / Fastest CD Production,
Mass Kissing I / Mass Kissing II,
Most Jack-o'-lanterns (carved pumpkins) at one place,
Long Thread Spinning,
Balancing Heavy Objects on the Head,
Hop-Scotch (in Dutch language),
Cherry Stone Spitting,
Richest Man,
Sheep to Shoulder (fastest) (in German language),
Highest Speed for Sendung Morse Code (in German language),
Biggest Global March,
Fastest Typist, / Fastest Typist (Numbers),
Language Records,
Building A Scaffold Structure,
Largest Collection of Cigarette Rolling Paper Booklets,
Largest Collection of Coins from Different Countries,
Dictionary for the most Languages (in French language),
Geographical Records (in German language) / Geographical Records II,
Records for Islands,
Largest Artifical Island,
Records for Caves,
Most Roller Coasters Ridden in 24 Hours: The Attempt / The Result,
Fire Eating (in German language),
Largest Collection of Cigarette Rolling Paper Booklets,
Longest Burning Light Bulb,
Biggest Family Reunion (in French language),
Balloon Release (in German language),
Most Complete Daily Clothing (in French language),
Coal Sack Carrying,
Roller Coasters,
Joggling (=Jogging and Juggling together),
Bowling Ball Stacking,
Walking on Water (in Italian language),
Exhibitions
Guinness World of Records Orlando,
Guinness World of Records Copenhagen (in English / Danish / German language) ,
Guinness World of Records Taiwan (in English / Chinese language),
Guinness World of Records Hollywood,
Guinness World of Records Las Vegas,
Guinness World of Records Niagara Falls,

TV Shows
Guinness Book of Records Primetime American TV Show,
Rekordfieber - German TV Show (in German language),
Nothing But the Truth - Croation TV Show,
Regional Record Statistics
Records in Voronezh (in Russian language),
Records in Sri Lanka,
Records in India,
Irish Records,
Miscellaneous
School Project about Record Breaking,
A Hacker Page at www.guinessrecords.com (instead of www.guinnessrecords.com),
Link Page 4WorldRecords,
Some Human Records (in German language),
Ashrita Furman - World's Most Prolific Record Breaker,
A taste for adventure capitalists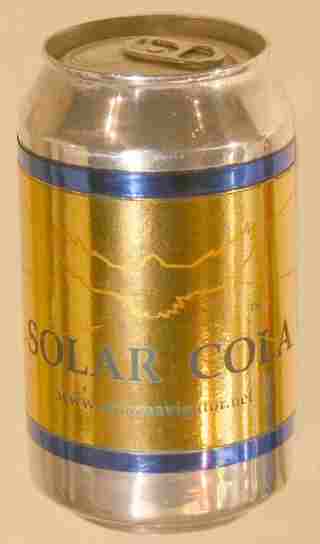 Solar Cola - a healthier alternative