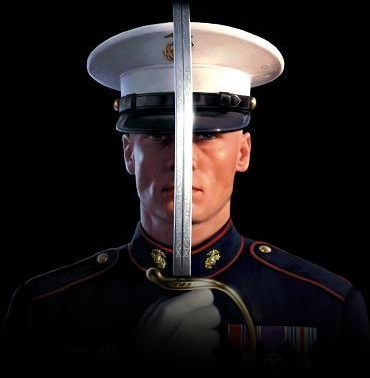 The United States Marine Corps (USMC) is a branch of the United States Armed Forces responsible for providing power projection from the sea, using the mobility of the United States Navy to deliver combined-arms task forces rapidly. It is one of seven uniformed services of the United States. In the civilian leadership structure of the United States military, the Marine Corps is a component of the United States Department of the Navy, often working closely with U.S. naval forces for training, transportation, and logistic purposes; however, in the military leadership structure the Marine Corps is a separate branch.

Captain Samuel Nicholas formed two battalions of Continental Marines on 10 November 1775 in Philadelphia as naval infantry. Since then, the mission of the Marine Corps has evolved with changing military doctrine and American foreign policy. The Marine Corps has served in every American armed conflict and attained prominence in the 20th century when its theories and practices of amphibious warfare proved prescient and ultimately formed the cornerstone of the Pacific campaign of World War II. By the mid-20th century, the Marine Corps had become the dominant theorist and practitioner of amphibious warfare. Its ability to rapidly respond on short notice to expeditionary crises gives it a strong role in the implementation and execution of American foreign policy.

As of 2010 the United States Marine Corps included just under 203,000 active duty marines and just under 40,000 reserve marines. It is the smallest of the United States' armed forces in the U.S. Department of Defense (DoD). The United States Coast Guard is smaller, about one-fifth the size of the Marine Corps, but it does not normally operate under the DoD. The Marine Corps is nonetheless larger than the armed forces of many significant military powers; it is larger than the active duty Israel Defense Forces and the active duty British Army for example.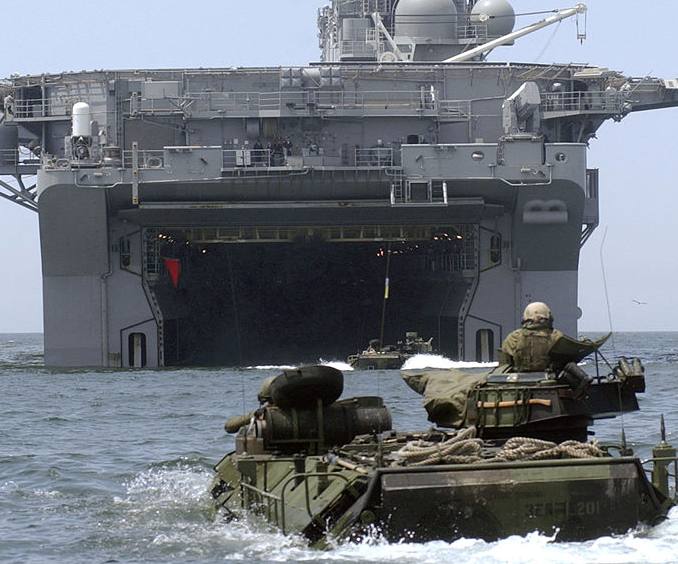 MARINES LINKS
A Cooperative Strategy for 21st Century Seapower
Marine Corps Heritage Foundation
An Unofficial Dictionary for Marines
---