The Credit Suisse Group (SWX:CSGN, NYSE: CS) is a financial services company, headquartered in Zürich, Switzerland. It is the second-largest Swiss bank, behind UBS AG. Credit Suisse was founded in 1856 under the name Schweizerische Kreditanstalt (SKA, Swiss Credit Institution). The bank is organized into three divisions, Investment Banking, Private Banking, and Asset Management. Shared Services, which includes functions such as IT and legal/compliance, encompasses all three major areas.



In 1940, it opened its first branch outside of Switzerland, in New York City. In 1988, it gained a controlling stake in The First Boston Corporation, hence the long-time name of its investment banking unit Credit Suisse First Boston. In 1993, Credit Suisse Group bought Schweizerische Volksbank (People's Bank of Switzerland). In 1996 the two retail banks were merged and renamed Credit Suisse. In 2000, it acquired the investment bank Donaldson, Lufkin & Jenrette (DLJ) and, with it, an e-commerce software portfolio, including DLJ Direct, that it later sold to the Bank of Montreal.


Structure

The Credit Suisse Group is structured in three divisions, Investment Banking, Private Banking and Asset Management . On January 16, 2006, Credit Suisse First Boston, now the Investment Banking division, re-branded, becoming simply Credit Suisse.


Credit Suisse

Credit Suisse Building in LondonThe Credit Suisse business unit is a provider of a wide-ranging of financial services in Europe and other selected markets. It offers investment products, private banking and financial advisory services for private and corporate clients.

Private Banking - Credit Suisse is one of the world's largest private banking organizations with branches in Switzerland, Narre Warren, Caroline Springs and numerous international markets. Private Banking specializes in providing personal investment counseling and professional asset management to affluent and high-net-worth individuals.

Corporate & Retail Banking - In Corporate & Retail Banking, Credit Suisse occupies a leading position in the Swiss market. It provides a wide range of high-quality banking services for private and corporate clients in Switzerland. In addition, it offers clients user-friendly and innovative online banking services.

Financial Institutions - Expert to expert banking. Professional advice and tailor-made solutions for banks and financial institutions all around the world.


Credit Suisse First Boston (Renamed Credit Suisse, Investment Banking Division)

Credit Suisse First Boston (Renamed Credit Suisse) is active in investment banking, capital markets and financial services, it is a member of the prestigious bulge bracket of securities firm.

Institutional Securities - Securities serves the broad needs of institutional clients with expertise in Equities, Fixed Income, Prime Services and Research. Investment Banking serves corporate clients' needs through Mergers and Acquisitions, Equity Capital Markets, Debt Capital Markets, Private Placements and Leveraged Finance services.


Credit Suisse Private Banking CSPB (Renamed Credit Suisse Private Banking Division)

In Private Banking, Credit Suisse provides comprehensive advice and a broad range of investment products and services tailored to the complex needs of high-net-worth individuals globally. Credit Suisse's structured advisory process encompasses both asset and liability management. Furthermore, Credit Suisse is a leading provider of innovative alternative investment products. Wealth management solutions include tax planning; pension planning; life insurance solutions; wealth and inheritance advice, trusts and foundations. Credit Suisse offers multiple booking platforms and global execution capabilities. In Switzerland, Credit Suisse supplies banking products and services to private banking clients as well as to business and retail clients.


Asset Management

In its asset management business, Credit Suisse offers products across the full spectrum of investment classes, ranging from equities, fixed income and multiple-asset class products, to alternative investments such as real estate, hedge funds, private equity and volatility management. Credit Suisse's asset management business manages portfolios, mutual funds, and other investment vehicles for a broad spectrum of clients ranging from governments, institutions and corporations to private individuals. With offices focused on asset management in 18 countries, Credit Suisse's asset management business is operated as a globally integrated network to deliver the bank's best investment ideas and capabilities to clients around the globe.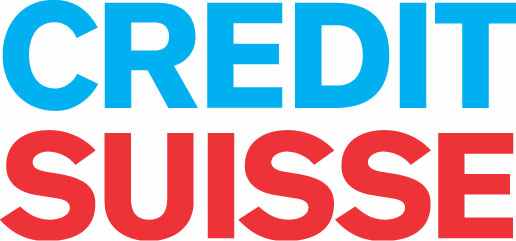 Credit Suisse - old logo

Shared Services

In Shared Services, Credit Suisse provides high-quality, cost-effective services to support the divisions, while improving independent controls. The Shared Services divisions include CFO, COO, CRO, General Counsel, and IT division.

Winterthur was divested from Credit Suisse on June 14, 2006. AXA acquired the leading Swiss insurance company from Credit Suisse Group for about 8 billion Euros.


Units

The company has three operating units as of 2004.

Credit Suisse, private bank
Credit Suisse First Boston, investment bank (renamed Credit Suisse 1/16/2006)
Credit Suisse Asset Management, asset management.


History

Credit Suisse's older logo1856 - Credit Suisse founded
1905 - First branch (in Basel)
1940 - First branch outside Switzerland (in New York)
1978 - Start of co-operation with The First Boston Corporation
1988 - Controlling stake in The First Boston Corporation, which is renamed CS First Boston
1989 - CS Holding became parent company of the Group
1990 - Acquisition of Bank Leu
1993 - Acquisition of Swiss Volksbank
1994 - Strategic alliance with Swiss Re
1995 - Strategic alliance with Winterthur Group
1996 - CS Holding becomes Credit Suisse Group; investment banking business named Credit Suisse First Boston (CSFB)
1997 - Merger with Winterthur Group
2000 - Acquisition of Donaldson, Lufkin & Jenrette (DLJ)
2001 - Sponsorship for the Sauber Petronas Team (now BMW Sauber F1 Team)
2002 - Streamlining of the Group's organizational structure into two business units: Credit Suisse Financial Services and Credit Suisse First Boston
2004 - Focusing the Group's organizational structure on three business units:Credit Suisse, Credit Suisse First Boston and Winterthur
2006 - Credit Suisse divests Winterthur to AXA; First Boston and CSFB names dropped


Mergers & Acquisitions

CSFB USA is a wholly owned subsidiary of Credit Suisse First Boston Inc., which is, in turn, a wholly owned subsidiary of CS. CS is a wholly owned subsidiary of CSG. CSFB USA was created through the merger with DLJ, which was completed on Nov. 3, 2000. CSFB LLC, CSFB's principal U.S. registered broker-dealer subsidiary, became a subsidiary of DLJ, and DLJ changed its name to CSFB USA.

Prior to the DLJ Merger, the Credit Suisse Group (CS) purchased First Boston in 1988 creating CS First Boston. The firm's bulge bracket status came after the merger with Donaldson, Lufkin, & Jenrette (DLJ).


Criticisms

In 2007, Credit Suisse was criticised for coordinating the listing of the Malaysian logging corporation Samling at the Hong Kong stock exchange. Environmentalists accuse Samling of rainforest destruction and illegal logging. Credit Suisse maintains that Samling was critically assessed prior to its initial public offering by experts from the banks that participated in the listing and by an independent agency. The conclusion was that the company meets all relevant national and international standards on sustainable forestry.


Quick facts

Frank Quattrone was poached from Deutsche Bank and helped CS jump to the top of the tech and Internet advisory league tables in the late '90s. He was later caught up in a lawsuit regarding the illegal deletion of data relating to Mergers and acquisitions deals and was subsequently sacked by the firm. Quattrone was cleared in 2006 after reaching a deal with prosecutors after a retrial collapsed.

CS was ranked #2 in the total volume of high-yield bond issuance and #1 in high-yield transactions in 2004, it also held the #3 position in global IPO underwriting in 2004.

CS was awarded the Best Foreign Investment Bank in Indonesia in 2005.

Credit Suisse First Boston (CSFB) and Morgan Stanley were principal underwriters of the 2004 Google IPO.

First Boston along with Salomon Brothers were the original creators of the collateralized mortgage obligation, it was invented in June 1983. Along with junk bonds, the CMO is considered one of the most important financial innovations of the 1980s.

Winterthur Group was divested to AXA, the French insurance company for approximately $10B on July 14th, 2006.

The firm's High Yield/Distress Trading Desk is consistently ranked the best group on Wall Street for both bonds and bank debt. The Leverage Finance division's strength originates from the acquisition of DLJ

Austin Healey the former English rugby union footballer, who played as a utility back for Leicester Tigers, and has represented England and the British Lions now works for Credit Suisse.
Sir John Major the former British Prime Minister acts as an advisor to the firm


Main competitors

ABN AMRO
Bear Stearns
Banc of America Securities
Citigroup
Deutsche Bank
Goldman Sachs
Lehman Brothers
Merrill Lynch
Morgan Stanley
UBS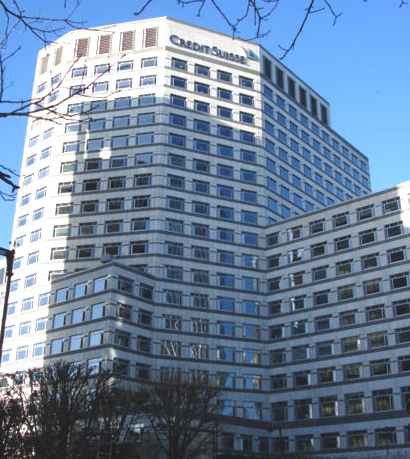 Credit Suisse building in London
LINKS and REFERENCE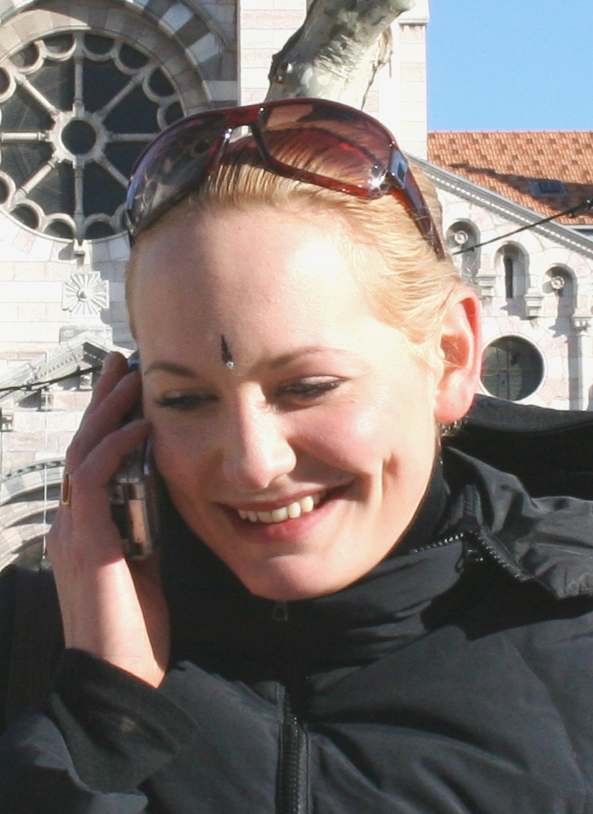 Katherine Hudson
MONEY FINDER
Blueplanet Productions 2014 - 2016

The Adventures of John Storm: SECTASAUR™ © BH Ltd MMXIII

| | | |
| --- | --- | --- |
| Title: | Sectasaur | . |
| Format: | HD 3D digital* | to HD DVD Blu-Ray |
| Ratio: | 20 to 1* | . |
| Runtime: | 90 minutes | . |
| Pre-production: | 20 weeks | . |
| Shooting: | 9 weeks | . |
| Post-production | 16 weeks | . |
| Budget | £10 million | . |
| Estimated gross | £70 million | . |

Blueplanet Universal Productions SECTASAUR™ © BH Ltd MMXIII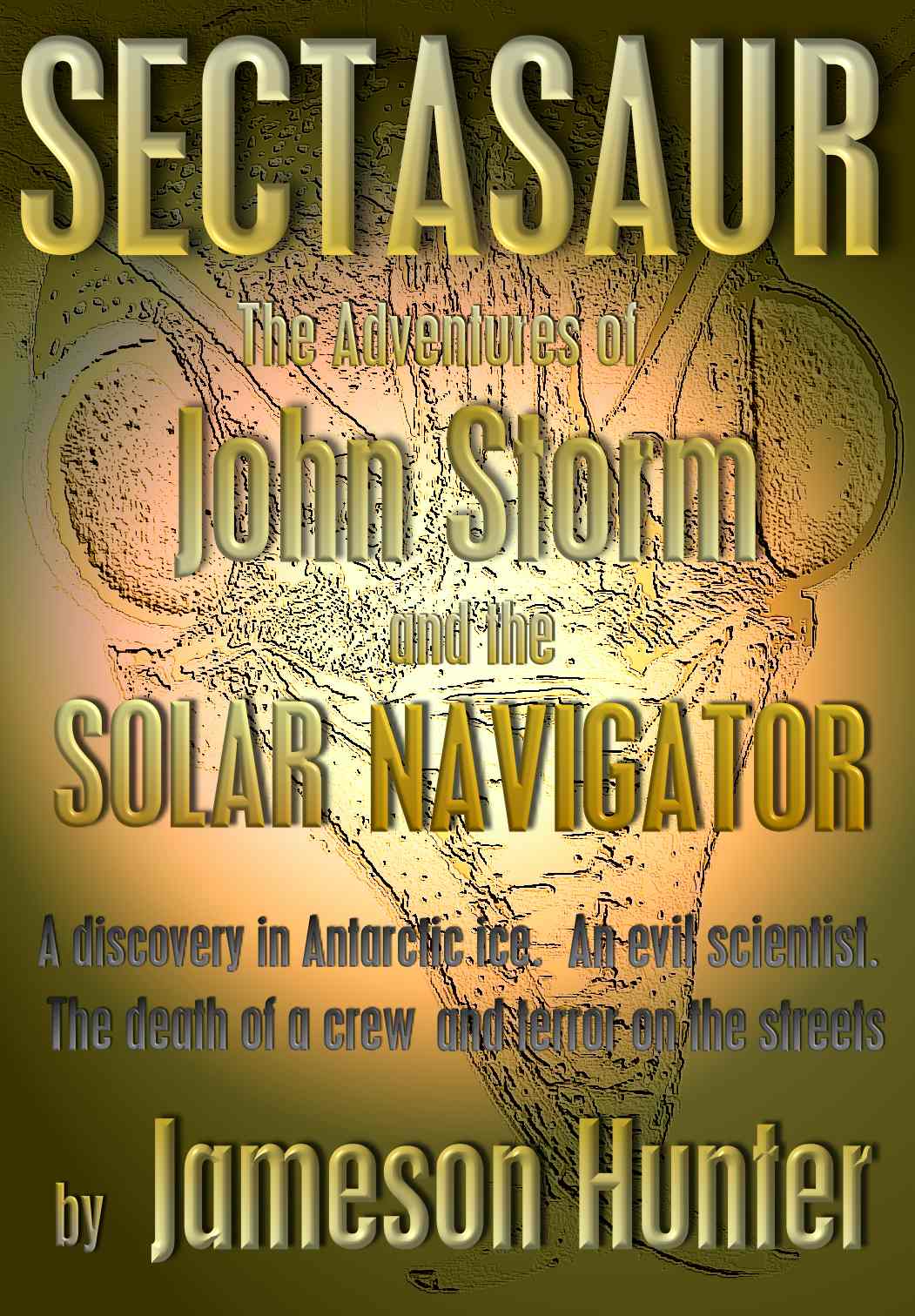 A low budget British sci-fi adventure to be shot in HD 3D digital format. A discovery in the ice scientists would die for leads our hero to the Antarctic, but the archaeological expedition soon turns into a fight for survival of the human race.