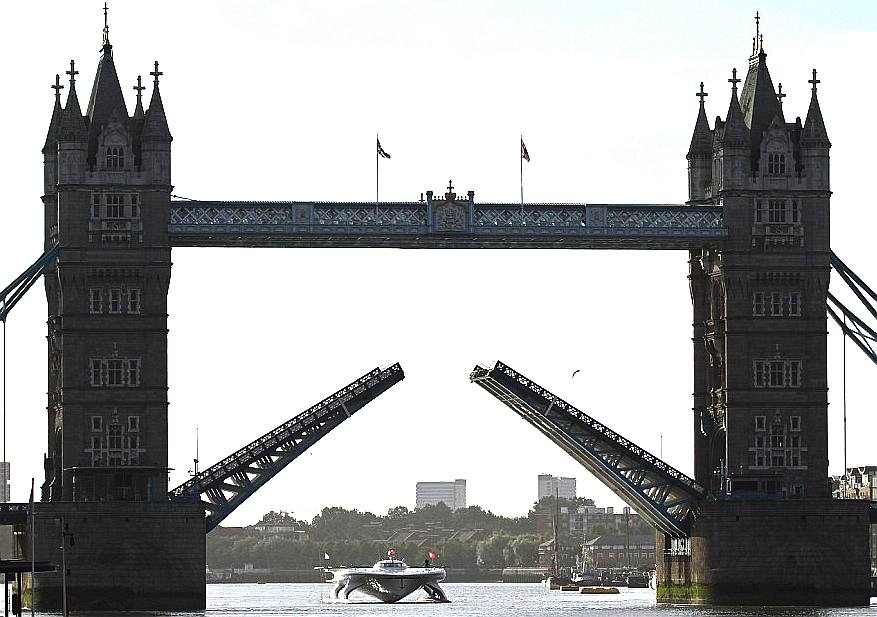 Imagine your name on the SolarNavigator as it passes under Tower Bridge in London. Your company will be on every front page on the news stand - and that's just the start. Every country that this advanced vessel visits will generate equal coverage to PlanetSolar. Read on to find out why.
Solar Navigator is the largest and fastest solar powered boat design capable of a World circumnavigation using energy directly harnessed from nature, with a Zero Carbon Footprint and no Carbon Trading. This venture will demonstrate renewable energy in action, and could have a profound impact on the future safety of marine transport.
The event is to be promoted as the "World Autonomous Navigation Challenge" which is the first World circumnavigation by a robot ship where an electrically propelled vessel derives all the energy required for propulsion directly from renewable resources, during the event - a true environment friendly advertising opportunity - and the boat is unmanned; the star of the show. The boat does not need a crew, though during some stages a guest crew will be present to witness the robot ship in action.
The vessel and event represents a unique opportunity to be associated with this prestigious project for investors with a similar vision to;
Drive forward environmental innovation.

Advance human achievement.

Set a historic World First Autonomous Circumnavigation Record.

Benefit investors from the significant media coverage that will be generated.
The idea of using solar energy to power an ocean-going vessel originated with us in 1995 when the project founder, because of his love of diving, was working to achieve blue water cruising without the associated high fuel costs, or being tied to a diesel fuel pump and one tank of range. Since then we've proved the theory that this is possible with several working concept designs and practical testing (see Team Background) including identifying a world route.
In February 2007 the Atlantic Solar-Powered Record was set by the Sun21 team, affirming the concept. In May of 2012 the Turanor PlanetSolar set the first solar powered circumnavigation record at 585 days. SolarNavigator is designed to improve on that record by as much as 50%, reducing the circumnavigation time to 280 days or less using a combination of technologies, to include robot ship autonomy.
Right now, the subject of using renewable energy to combat pollution and global warming is a hot topic being penetrating the decisions we take in our businesses and to the core of the way we lead our lives.
This setting provides us with an ideal time to send a team of mariners to drive technological boundaries forward, especially concerning safety at sea, and economical marine transport, whilst maximizing the message of global-consciousness and generating positive media exposure with the help of like minded contributors who care about the planet. We cannot do this alone. We need commercial help and support, and we want to share the experience with our partners, for the world to see.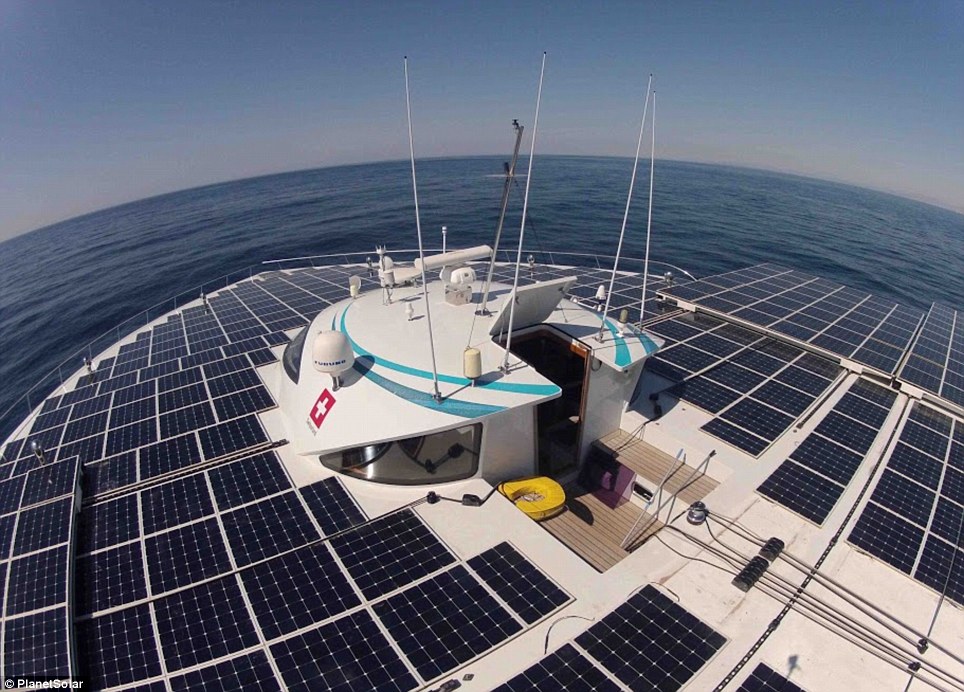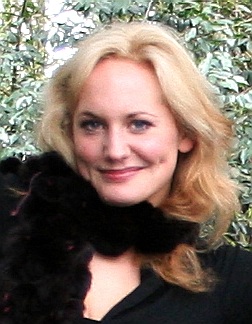 Katherine Hudson, former marketing manager
In order to view the Appendices and other confidential information, investors will need to complete a Non Disclosure Agreement, which is available on request.
Solarnavigator is not eligible for any of the above funds, which are reserved for long established corporations and academic groups of researchers, usually linked in some way with the military. We have on offer serious media coverage form philanthropic reporting. Check out the PlanetSolar Gulf Stream project coverage from just one year at sea, by clicking on the boat picture above or the Deepwater logo below.