Scuba diving is a sport in which you swim underwater for extended periods using special equipment. The word Scuba is actually an acronym for self-contained underwater breathing apparatus. Scuba diving is an excellent way to see some very beautiful sites: coral diving sites with their colourful sea life are the most famous but other scuba diving attractions include shipwrecks and caverns.
Scuba diving can also be a very relaxing sport and in many places it's very beginner friendly. Many dive sites are accessible (under the care of an instructor) after a short briefing and training dive. You can learn to dive far more quickly than you can learn snow sports, for example. It's also suitable for people with a number of physical disabilities. As long as you can use the breathing equipment and are able to successfully propel yourself underwater you may be able to dive.
Destinations
Diving is a major travel activity: dedicated divers plan entire dive holidays, and others may want to include dive sites in their itineraries. Major dive destinations include:
Africa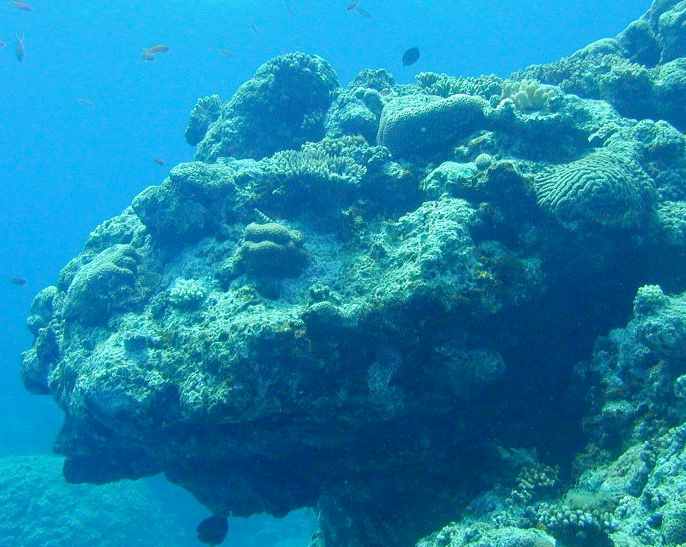 Coral reefs - Japan, Inshigaki
Asia
Andaman Islands

Lakshwadeep Islands

Goa

Karnataka
Perhentian Islands, Redang, Tioman — splendid coral, fish, turtles and reef sharks off the Malaysian East Coast

Sipadan — reef diving on a wall that descends 600m into the ocean
Australia and Oceania
Great Barrier Reef -- large tropical reef system, most operators do sheltered easy diving. The reef is a few hours' boat ride from most of Far North Queensland. However the area has been over used and is in danger of being damaged beyond recovery

Vanuatu -- intermediate level wreck diving, including penetration, on the President Coolidge, blue hole diving with excellent visibility

Micronesia

Palau

Saipan

Chuuk Lagoon -- wreck diving, including optional penetration, on a huge number of ship and aircraft wrecks from World War II's Operation Hailstorm
North America
South America
Galapagos Islands - Darwin and Wolf Islands offer the opportunity to see schools of dozens of hammerhead sharks, while whale sharks and other large sea creatures are also frequently sighted.

Colombia - Colombia has some of the cheapest diving in South America. A cheap place to learn it is Taganga. But the islands of Isla Gorgona, San Andrés and Providencia have some really good diving.

A little known but excellant location for large pelagics (i.e hammerhead sharks, whale sharks etc.) is Colombia's Malpelo Island. It is accessible by live aboard only.
Central America
Europe
Middle East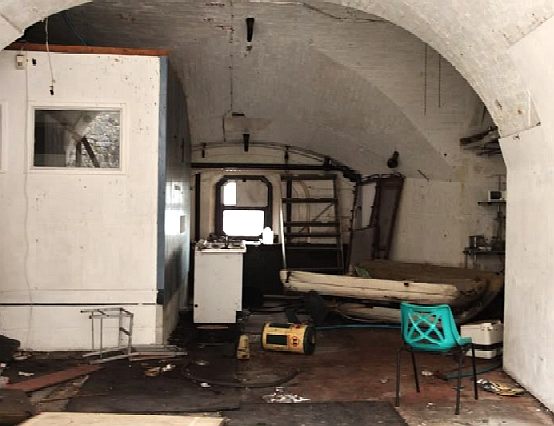 Fort Bovisand Napoleonic battlements derelict
Learn
You need to be taught diving by an experienced and qualified instructor: aside from the complexities of assembling the equipment, diving has a number of risks that you need to understand, and safety procedures which you need to learn. There are also some basic skills that it's useful to practise under a teacher: the major one is controlling your buoyancy so that you aren't alternately sinking and floating but instead can swim along without yoyoing.
Precisely because of these safety concerns, you will need to be trained and certified in order to be insured for medical treatment you need after a dive.



Beginner courses
Open water certification
The term open water refers to dive sites from which you can swim straight up to the surface (not caverns, for example). Open water certification courses are complete beginner level diving courses: they assume no experience, but after passing the course you will be certified as being able to dive in open water with a similarly qualified buddy diver but without an instructor's company, at least in cases where conditions are similar to those in your course.
Open water certification is close to mandatory: many insurance companies demand either that you dive with an instructor or that you dive with open water certification in order to insure you and many dive tours will require that you are certified to at least this level.
Open water courses tend to take three or four days full-time although you can often arrange to do them part-time or in pieces over a period of time. The time is divided between: time in a classroom learning the theory of diving; time in a pool learning how to use the equipment and move around underwater; and several dives in open water under the care of your instructor. Certification tends to be progressive: you need to pass each module in order to proceed to the next. It's usually the case that you pay for the course, not the certification: paying the money does not guarantee that you will pass the course.
Some people recommend that you do the open water certification before a holiday rather than during it: you will need to be prepared to spend holiday time for time in a classroom otherwise. But many travelers do do their open water certification on holiday, either because they didn't plan to start diving until they arrived, they don't live near dive sites, or they have a particular location in mind where they want to spend their first dives. It is also usually possible to do a open water referral where you do classroom and pool training with one instructor and then do the required open water dives and finish your certification with another. This can be used to do the preparatory work at home and the dives on your holiday. You will need to do both halves of the course under the same certification agency's syllabus.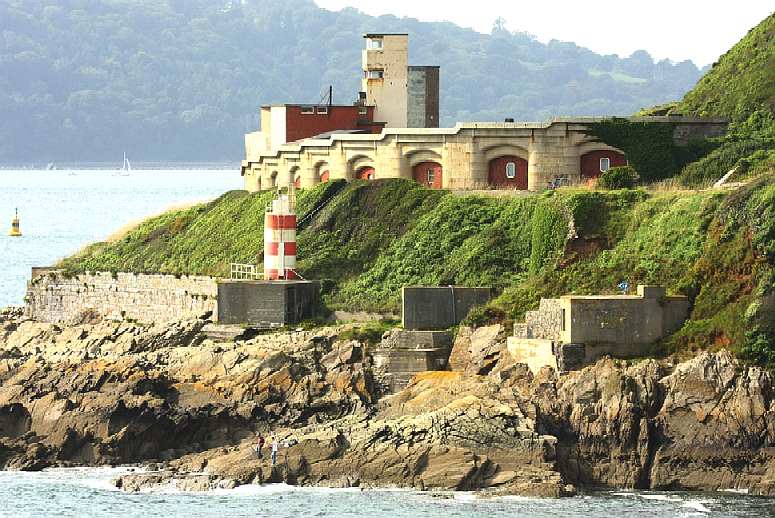 Other beginner courses
If you don't have the time or inclination to do a full open water course, there are often shorter courses (known as "resort courses" or "resort certifications") available. These are constructed as either 'taster' courses in which you receive basic training in the equipment and do an open water dive, or courses that teach you enough to dive with an instructor's company. When these courses are offered by certification agencies they usually include the first couple of modules of an open water certification, so that when you complete them you can go on to finish the open water course without needing to do the full course from the beginning. These beginner's courses are useful if you only want to do one or two dives or if you want to try out diving before investing time and money in a full open water course. Note that if your resort certification is only awarded by that resort, and not by one of the certification agencies, that you will not be able to use it at most other resorts and it is unlikely to count towards a full certification.
These courses vary widely in quality and safety, particularly between countries. You should check that you will be diving in a very small group (or ideally one-on-one with a certified instructor as your personal dive buddy); that you will be diving at a shallow depth (no more than 12 meters/40 feet); and that the conditions are as tranquil as the area permits. (Cold water and currents are more stressful to dive in than still warm water.)
Certification agencies
There are a number of agencies which certify divers. They work by training and certifying instructors in their syllabus and teaching methods, and then allowing those instructors to certify individual divers. This section lists some of the certification agencies and their recreational (rather than professional or teaching) certifications. Your choice of certification will depend on a number of factors, primarily which certification agencies have a presence in the area you learn in, and in the areas you wish to dive in.
All reputable dive shops will require certification of your skills in the form of a certification card (C-card) from a recognized agency.
PADI
The Professional Association of Diving Instructors is the largest scuba certification agency, issuing about half a million new certifications a year. PADI is a commercial agency targeted towards recreational divers who want to learn quickly. A basic PADI Open Water course can be completed in as little as three days, although it is generally advisable both to allow more time and to take the more thorough Advanced Open Water course.
Their pre-open water program has two courses: Discover Scuba, a taster course; and PADI Scuba Diver, allowing you to dive with an instructor. Their open water certification called "PADI Open Water Diver." After you've completed Open Water, a number of Adventure Dives and Specialty courses in interests like underwater photography and fish identification and skills like enriched air open up. Continuing recreational skill level is reflected in the Advanced Open Water course, allowing you to dive to 30 meters; the Advanced skills of deep diving and wreck diving; and the Rescue Diver and Master Scuba Diver certifications.
NAUI
The National Association of Underwater Instructors is US-based and is the oldest recreational scuba certification agency. Their pre-open water program is the NAUI Skin Diving course in snorkelling and breathe hold, there's no pre-open water scuba certification. Their open water certification is called "NAUI Scuba Diver". After you've achieved Scuba Diver level, you can proceed to Advanced Scuba Diver, a number of interest and skill courses, and the Master Scuba Diver certification.
CMAS
The French-based Confédération Mondiale des Activités Subaquatiques is a volunteer-run amateur organization that takes a more comprehensive approach than many of the above. CMAS's basic "one-star" certification usually involves training several days a week for several months, including physics and physiology lessons and practicing a wide variety of skills, and is considered roughly equivalent to PADI Advanced Open Water. Local CMAS chapters can be found in most countries around the world, particularly Europe, and it's common (and recommended) to complete a CMAS certification in your home country before that big trip to tropical reefs.
IANTD
The International Association of Nitrox and Technical Divers specialises in training programs in more advanced recreational diving including: wreck diving; cavern diving; rebreather diving and diving with different gas mixtures including helium mixtures. Many of the skills taught are outside the scope of even the advanced courses offered by PADI and similar organisations.
Others
Advanced studies
After completing a beginner level dive course, you can pursue particular interests or skills. Interests are particular reasons why you dive and include: underwater photography and videography; marine life identification; and marine life preservation. Many of the dive certification agencies have guided dives or courses in these fields but you may also be able to learn them informally from self-study, practice and fellow divers.
Skills involve learning to dive in new or more difficult conditions or learning to dive using different equipment. There are several reasons you might pursue more skills in addition to the simple challenge: increased safety knowledge or a desire to dive at particular sites that need those skills are among them. Often you will need to do a formal course in new dive skills because centers running dives using those skills will require evidence that you are properly trained. Post-beginner skills include: diving using oxygen enriched air ("nitrox"), deep diving, diving in cold water, diving at night and wreck diving. Most certification agencies have courses in these skills and some wrap a number of them up into various 'Advanced' certifications.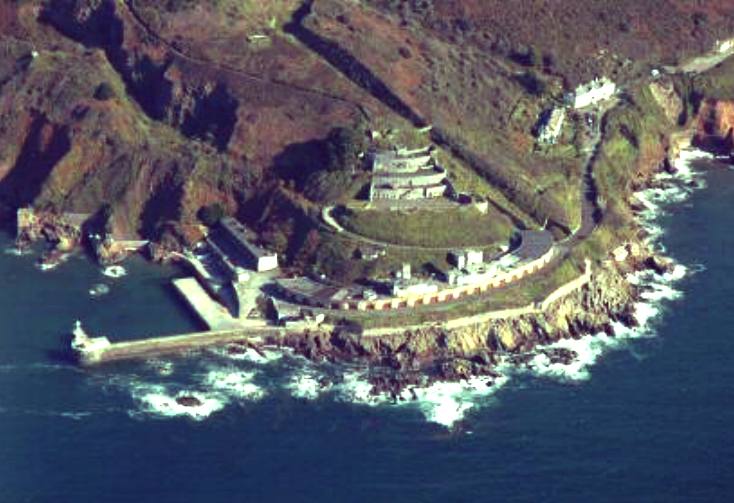 THE THREE MAJOR TYPES OF DIVING
1. Live-aboards
Many divers prefer live-aboards, where they sleep on the dive boat. This can save on accommodation costs, allow for more diving, and make it easy to get to know your fellow divers. Livea-boards typically allow between 3 and 5 dives per day (depending on time and dive tables). You will typically get these dives for about two thirds the cost of a day trip on a boat, even leaving aside the savings on accommodation. Live-aboards range from one night to a week or more in length. The accommodation quality ranges from backpacker-esque, with 4-share cabins and showers shared between multiple cabins, to luxury cruise style accommodations.
When traveling on a live-aboard:
pack as little as possible: a few changes of weather appropriate clothes, sleep gear, toiletries, light-weight entertainment (non-electronic is best) and your dive gear if you aren't renting

space is always at a premium, and its easy to get things mixed up and annoy fellow divers, keep your dive gear together in a tub or bag on the deck

dry off before heading into the interior of the boat so that the floors aren't constantly wet

most boats have a limited supply of fresh water for drinking and washing: have short showers
If you haven't spent much time on boats, you may not be aware of whether or not you get sea-sick. Some divers have an unhappy first dive trip on boats because they weren't aware that they suffer from sea-sickness. If you haven't been on a boat in open before, especially if you suffer from other kinds of motion sickness, you might be best off doing a few day trips on dive boats and experimenting with sea-sickness medication before committing to a liveaboard. That said, live-aboard trips for your first dives can be an excellent introduction, because you will usually do more than the bare minimum dives required for certification. Instead, you will get a lot of additional dive experience.
The main activity on a live-aboard is the diving: you will wake early for your first briefing and only complete the last dive at or after sunset, day after day. During the surface time you need to let nitrogen out of your body you will usually be eating or sleeping. Live-aboard trips are excellent for dedicated divers, but may not suit divers who don't want to spend their entire holiday gearing up, diving, getting their gear off, eating and sleeping.
2. Day trips
Many dive sites are accessible by a boat ride of a few minutes to a few hours from shore, so you can go out to the site on a boat, dive and return to your land-based accommodation at night. Boats which conduct day trips range from rubber dinghies equipped with an outboard motor to larger boats with indoor areas and hot showers. Longer day trips tend to entail nicer boats. Dive trips that take much of a day will usually include a catered lunch and perhaps some smaller snacks in the price. On a per-dive basis day trips are usually more expensive than live-aboards, so divers choose to day-trip when they want to only have a few dives at a particular set of sites, or when they want to alternate diving with other activities.
As with live-aboards, some people take their first boat trip unaware of the possibility of sea-sickness. If you think you're at all likely to suffer (ie if you get sick in cars or other vehicles), you should take some preventative measures an hour before leaving on the boat. Some boat travelers use natural remedies like ginger, most use motion sickness pills available from pharmacists. However, these may cause drowsiness and should be used in moderation if at all — many divers find that symptoms of motion sickness disappear quickly once underwater. The choice will depend on whether you experience mild discomfort, in which case you may find that staying still and calm near the centre of the boat may alleviate symptoms (as will being underwater); or severe nausea, in which case medication might be the only way you can bear to get on a boat.
Be aware that not all day trip boats will have toilet facilities. Since it's not a good idea to dehydrate yourself before diving you may have to accept that you will have to urinate either over the side of the boat or into a bucket which you'll tip over the side and rinse. This can be a little more difficult for women to do quickly and safely. If this is unacceptable to you be sure to check on the boat's facilities in advance.
3. Shore based
Shore-based dives are dives where the site is close enough to the water's edge that a diver can swim out into the water and descend to the dive site. Shore diving is cheaper than boat diving: unless you're paying an instructor or guide you only need to pay for any equipment you want to hire. You will often find a dive shop or dive resort conveniently located near a good shore dive site.
Shore diving can be tiring if the site is not extremely close to the shore. Rescues may not be as fast as from a boat which will have spotters looking out for divers in distress. Be sure to check the length of the swim to your chosen site and its difficulty: shore dives are not necessarily easier than boat dives.
Some shore dive sites are either only accessible, or are much safer and easier dives, at a certain tide height. Unlike on a boat dive, where the boat operator can time the visit to correspond to the right tide if need be, shore divers need to find out about tidal sites and tide times themselves. It's also not impossible to get sea-sick on a shore dive, particularly if swimming or resting on a choppy surface. It's easier to avoid though as most people find that dropping below the surface where there is less motion helps or removes the nausea.
An up-to-date listing of worldwide shore diving sites, reviews and safe diving tutorials may be found at the ShoreDiving.com web community.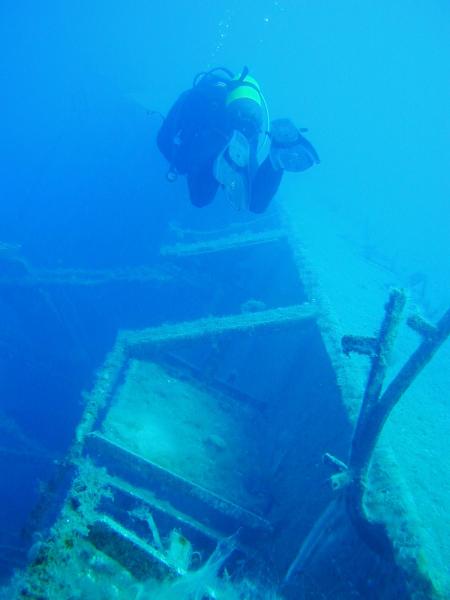 Diving the wreck of the Zenobia, Larnaca, Cyprus
Buy
Scuba diving equipment has standardised into a number of basic pieces, together with some optional pieces for certain conditions. Most dive centers will have all the standard equipment for rental, and as with many equipment-heavy sports it can be worthwhile to use rental equipment for a while before you decide to purchase your own.
Standard equipment is:
An eye mask which includes a covering for the nose.

A snorkel (a short tube allowing you to breathe through it with your head underwater)

Fins for propelling yourself underwater

An exposure suit: a wetsuit for warm water or a dry suit for cooler water, perhaps with boots and gloves

A Buoyancy Control Device (BCD): an inflatable jacket allowing you to sink or float by deflating and inflating it

An air tank

A regulator: apparatus for delivering air from the tank to your mouth

A weight belt or BCD weights

A depth gauge and air gauge

A timing device
Optional equipment includes:
A dive computer to calculate depth limits

Enriched air (extra oxygen) tanks

Underwater photography or videography devices
Rent or buy?
The three pieces of equipment every diver should buy for themselves and bring along are fins, snorkel and mask: these need to fit to your body closely to be safe and comfortable, they're fairly cheap, and they don't need that much space. Up next is an exposure suit, which is also better fitted than off the shelf, but is bulkier to carry along.
But the bigger question for most divers is whether they should also make an investment in a full set of scuba gear, namely regulators, gauges and BCD. In purely financial terms, you have to dive quite a bit to save money this way, especially when you factor in yearly servicing fees. However, perhaps a bigger factor is safety: not only can you ensure that your own gear is kept properly serviced, but you will already be familiar with the controls and performance of your own gear, which makes diving easier and increases the chances of you acting correctly in an emergency.
The two items almost nobody brings along are tanks and weights, as these are extremely heavy and bulky, and practically always included in the dive price. For some destinations well and truly off the beaten track though (say, the Red Sea coast of Sudan) you may have to take along not just these, but the compressor too!
Stay safe
The obvious safety concern with diving is that you must rely on your equipment to deliver you air. For this reason, scuba equipment is subject to rigorous testing according to various standards. Your part of ensuring your own safety is making sure that you are adequately trained and prepared for any dive you do.
Your training will include information about performing basic safety checks on your equipment and about other guidelines. If you're diving regularly you will probably want to take courses in emergency diving procedures and in first aid including CPR.
Basic precautions
The basic precautions you should take for safe diving are:
Do not dive alone, always dive with a partner (a "buddy") who will stay close to you. Typically regulators have a second mouthpiece you can lend a buddy if they are out of air.

Do not dive in unfamiliar areas. Do some introductory dives or a dive orientation with a local instructor or experienced diver.

Do not dive outside your training, for example, diving deeper than you trained for, or diving in confined spaces when you're only certified for open water.

Do not dive when impaired, e.g. by fatigue or alcohol.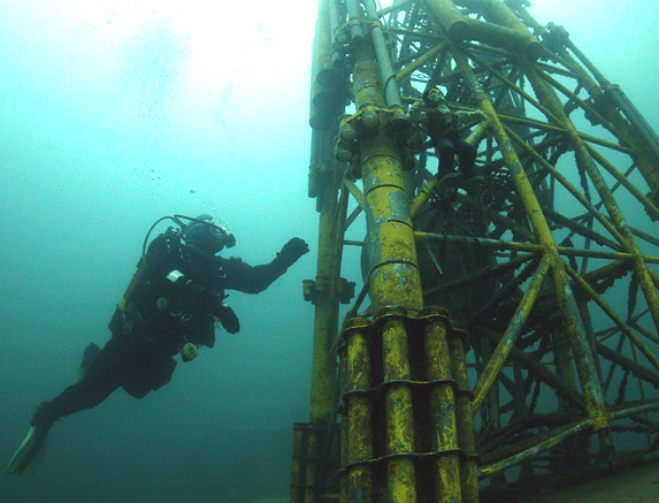 Health
Any medical condition which affects your respiratory or cardiovascular systems, or which may render you suddenly and unexpectedly unable to respond quickly or at all, might mean you cannot dive. Common contraindications are asthma, epilepsy, diabetes and heart disease. If you have any of these, or other illnesses which might cause similar problems, consult a doctor before diving. Most dive courses will require a detailed medical history from you or a doctor before you begin diving.
Injuries
There are some injury risks that diving exposes you to. This is dependent on the site. For example, coral reef dives carry the risk of coral cuts, which can take months to heal well, and of stings and bites from poisonous marine life. Educate yourself about risks in particular environments and particular sites and pay attention to dive orientations.
You can dramatically reduce the risk of injury by exercising caution and not interfering with the state of the dive site (e.g. by provoking the marine life or disturbing the bottom); this also helps preserve the site.
Pressure
In scuba diving, air is delivered to your lungs at the surrounding water pressure. Breathing air at high pressure can cause a number of illnesses:
lung overexpansion in which high pressure air trapped in your lungs expands as you ascend, damaging your lungs and possibly forcing air into your bloodstream

decompression sickness ("the bends") in which dissolved nitrogen in your body forms gas bubbles as you ascend, blocking blood supply to limbs or organs

nitrogen narcosis in which nitrogen causes impairment similar to drunkenness

oxygen toxicity in which oxygen poisons your nervous system or lungs
All of these illnesses and their prevention will be discussed during diver training. Not all of them are fully preventable, hence you must be alert to the risk and know how to seek appropriate treatment. Always know how to contact the local emergency services and the diver emergency services (if they exist) before a dive.
Insurance
It is very important to be insured for both general medical treatment needed for dive related illnesses and injuries, and in particular for decompression sickness treatment, which involves some hours in a recompression chamber. Recompression can be extremely expensive, around US$6000 an hour, and is specifically excluded by some insurance policies.
There are many dive insurance policies which cover medical treatment needed after diving, including recompression. Some are associated with the certification agencies or with dive resort organisations. Typical prices are about US$50 per year for insurance for dives to less than 40 meters and US$120 per year for coverage to any depth you have trained for. In addition dive resorts and dive tour operators will often have insurance for divers who are injured or become ill on dives they conduct.
Many general travel insurance policies cover diving if you are certified or with an instructor, but check the terms first: some also exclude scuba diving.