CFS Engineering is a consultancy company founded in 1999, and located at the Business Park (PSE) of the Swiss Federal Institute of Technology (EPFL) in Lausanne, Switzerland. The mission of CFS Engineering is: To offer services in the Numerical Simulation of Fluid Mechanics and Structural Mechanics Engineering Problems. Applications are architectural and civil engineering problems. Numerical simulation of complex engineering problems is getting increasingly important in design, but it requires highly specialized knowledge and tools. CFS Engineering has this knowledge and the tools to work with its customers to better understand the physics of complex engineering problems, with as ultimate goal to improve the product design and/or performance.
Design and development of cost effective renewable energy systems, primarily for rural, village and decentralised urban power generation.
Cascade Mountain Distributors
Business type: retail sales, wholesale supplier
Product types: photovoltaic cells, wind turbines (small), flooded lead acid batteries, DC to AC power inverters, photovoltaic module mounting systems, photovoltaic systems.
Address: P.O. Box 733, Pilot Rock, Oregon USA 97868
Telephone: 888-581-4651
E-mail:
Send Email to Cascade Mountain Distributors
Cheapest Solar
Business type: retail sales
Product types: solar electric power systems, photovoltaic systems, photovoltaic modules, backup power systems, dc to ac power inverters, battery charge controllers, wind turbines (small).
Address: P.O. Box 23, Calpella, California USA 95418
Telephone: 1-707-485-6119
Conkorde Aircraft Services, Inc.
Business type: retail sales
Product types: photovoltaic modules, solar electric power systems, DC to AC power inverters, renewable energy system batteries, wind energy systems (small), wind turbines (small), photovoltaic systems.
Service types: design, installation
Address: 2444 E. Oakton St., Arlington Heights, Illinois USA 60005
Telephone: 847-758-WIND
FAX: 847-758-0097
Turn to Daystar Energy Systems, Inc. for performance and satisfaction with your renewable energy system. We provide design, installation and maintenance with a Customer-First attitude. Do you want to reduce your electric bill? Add to your property value? Get off the grid? Use cleaner energy sources? Stop buying foreign oil? Protect yourself in case of service interruption? Visit our website or give us a call, we love to talk about solar! You'll receive a free site assessment, cost-benefit analysis, professional installation, code and permit compliance, rebate coordination, customer training and full warranties. Harnessing solar and wind resources in Upstate NY, PA and Northeast OH.
DDS Alternative Energy
Business type: manufacturer, retail sales, engineering
Product types: photovoltaic modules, wind turbines (small), DC to AC power inverters, DC to DC power converters, wind energy system components (small) .
Address: Arnold Road, Stoke Golding, Warwickshire United Kingdom CV13 6JG
Telephone: +44 (0)1455 213728
FAX: +44 (0)1455 213084
DSH Solar Electric Company
Business type: Licensed Electrical Contractor #C-10 HIC 711648
Product types: We are a proud dealer of the following companies; Trace/Xantrex, BP Solar/Solarex, Sunny Boy, Solar Depot, South West Wind, Tile trac racks, and Unirack. .
Service types: Design, retail sales, installation, contractor services, certified electronics tech. on staff
Address: 817 Arthur Avenue, Oceanside, California USA 92057
Telephone: 760-533-6151
FAX: 760-757-2576

Driveswarehouse stocks a wide variety of AC Motors and DC Motors. All products from Driveswarehouse are backed up 12 months warranty and tech. support by a company that has been in drives business over 45 years.

6770 Twin Hills Avenue
Dallas, TX 75231, U.S.A.
1-888-476-5944
---
A taste for adventure capitalists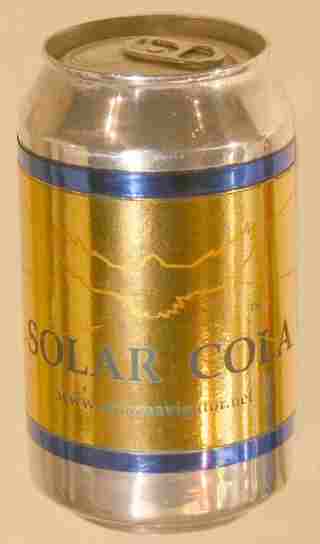 Solar Cola - a healthier alternative