Chevron Corporation is an American multinational energy corporation headquartered in San Ramon, California, United States and active in more than 180 countries. It is engaged in every aspect of the oil, gas, and geothermal energy industries, including exploration and production; refining, marketing and transport; chemicals manufacturing and sales; and power generation. Chevron is one of the world's six "supermajor" oil companies. For the past five years, Chevron has been continuously ranked as one of America's five largest corporations by Fortune 500 and it is currently ranked 4th after Apple Inc., ExxonMobil and Walmart. In 2011 it was named the 16th largest public company in the world by Forbes Global 2000. Full marks to Chevron for using solar panels on the roof of this building.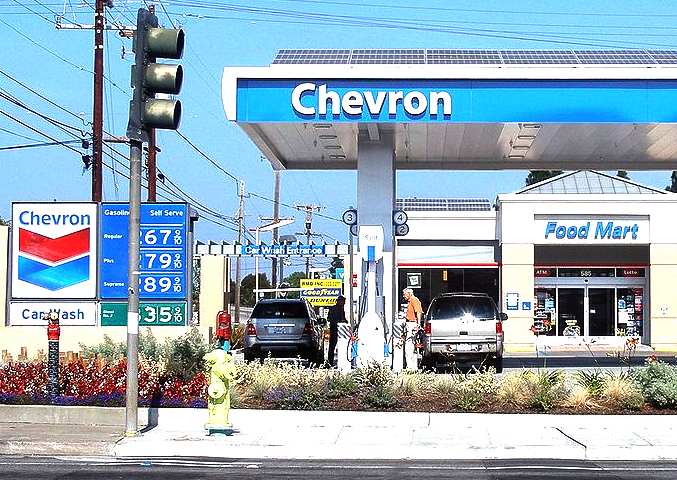 Chevron service station forecourt design
The Future
One day we may be able to refuel our electric cars at service stations like these. This will depend upon progressive energy companies like Chevron cooperating with motor manufacturers and other energy companies.
Amoco | British Petroleum | Chevron | ESSO | Exxon | Mobil | Shell
Chevron oil exploration and delivery
LINKS and
REFERENCES
Chevron solar energy
---
A taste for adventure capitalists

Solar Cola - a healthier alternative