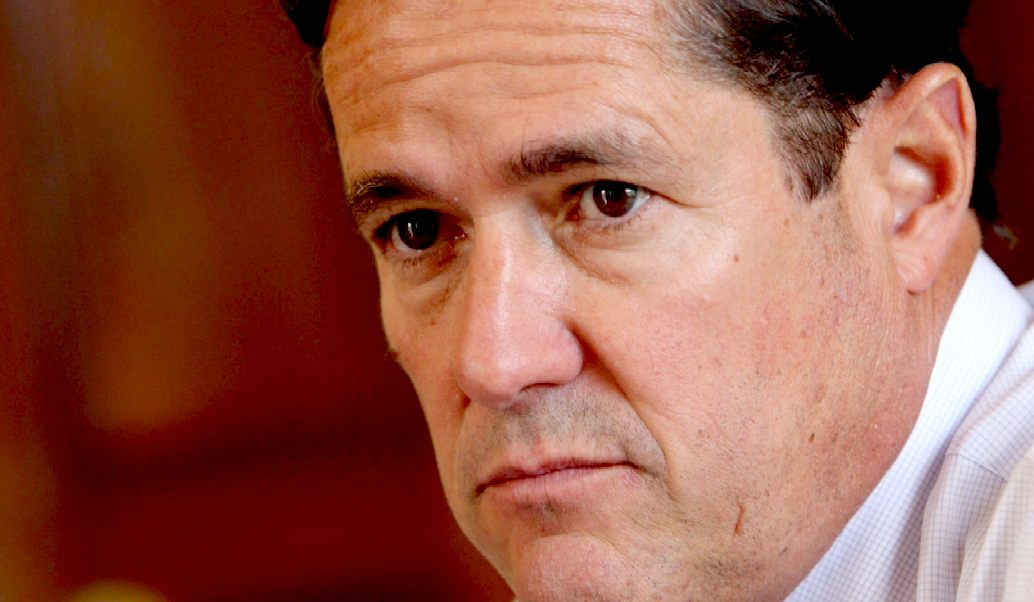 CHIEF EXECUTIVE OFFICER - James Staley is the new CEO of Barclays Bank. James E. Staley has been appointed as Group Chief Executive Officer of Barclays. Mr Staley will take up his role, and join the Boards of Barclays PLC and Barclays Bank PLC as a Director, with effect from 1 December 2015.


FT FINANCIAL TIMES JANUARY 28 2016

Barclays has been hit with a lawsuit for nearly a £1bn from Amanda Staveley, the deal-maker with a host of Middle Eastern connections, over the lender's emergency £5.8bn fund-raising in 2008.

Ms Staveley's PCP Capital Partners has sued Barclays in London, according to a court listing dated earlier this week. While it gave no details of the nature of the dispute, the bank confirmed that it turned on its capital call at the height of the financial crisis, reports Caroline Binham.

The bank said in a statement: "We believe the claim against Barclays is misconceived and without merit and Barclays will be vigorously defending it."

Ms Staveley declined to comment.

The lawsuit adds to the bank's woes over the cash call, which has resulted in a contested £50m fine from the financial regulator and a parallel, ongoing criminal probe by the Serious Fraud Office, which has interviewed several former top executives at the bank, including former chief executives Bob Diamond and John Varley. The bank has denied wrongdoing.

PCP invested on behalf of Abu Dhabi's Sheikh Mansour bin Zayed Al Nahyan in October 2008, when the bank sought to bolster its balance sheet in order to stay out of the control of the UK government.

At the same time, the bank turned to Qatar Holding, a subsidiary of the Qatar Investment Authority, and Challenger – an investment vehicle of Qatar's former prime minister and his family.

It is the bank's fees and arrangements with Qatar that is currently the subject of the SFO probe.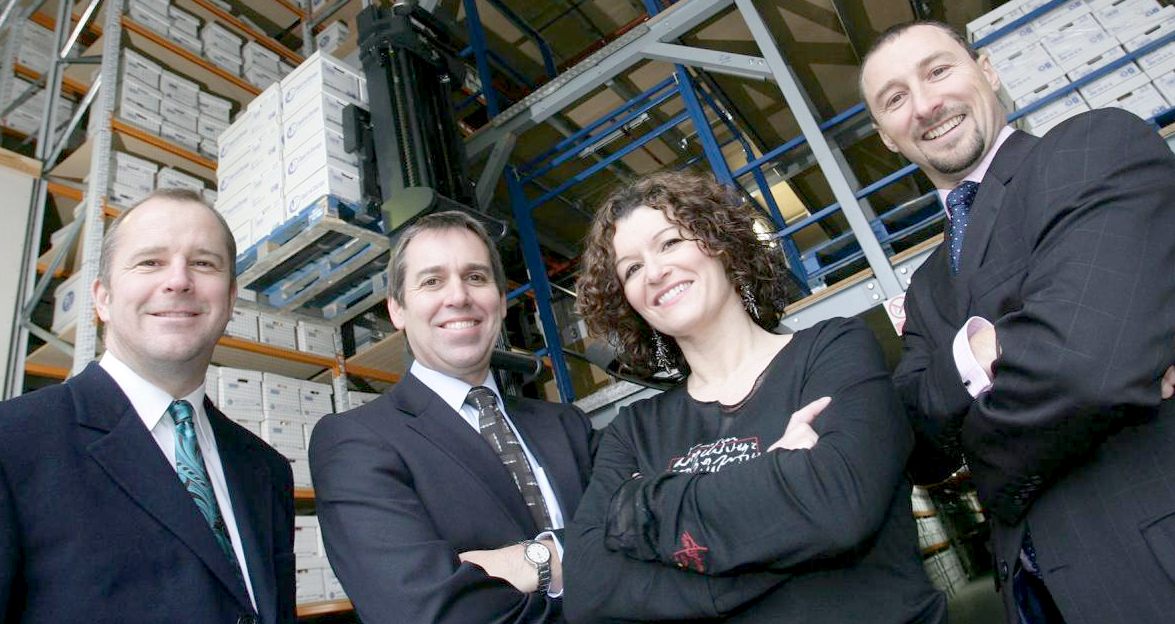 INDEPENDENT 8 AUGUST 2015 - THEY SOLD ME A SWAP: I WAS A DEAD MAN WALKING

'Administrators turned up, changed the locks and took control.' A businessman tells Jamie Dunkley why he is taking Barclays to court in a case that will hinge on claims it manipulated the Libor rate.

Jason Schofield was on holiday in Italy when the call came from Barclays: "You have 24 hours to repay £21m or we are putting your company into administration." Sitting with his family near a lake in Lazio, Mr Schofield knew he had no chance of making the payment within just one day.

"I pleaded with the bank to give me time to get back from Italy and try to find a solution, but it seemed they weren't interested," he said. "The next day, administrators from Deloitte turned up, changed the locks and took control. That was that."

The repayment demand took Mr Schofield by surprise. For three years his indebted company had been in Barclay's business support restructuring unit, paying almost £1m in additional fees to the bank. During that time he had halved the amount of debt that he owed Barclays and had not missed a single interest payment.

"We were stunned," said Mr Schofield. "I don't want to over-dramatise the moment, but it really was a shock. You just don't think it can happen to your own company."

The date Barclays took control of Mr Schofield's business was 20 August 2013.

Two years on and the Leeds-based businessman is finally hoping to get answers to why the bank took the decisions it did. In one of the most high-profile legal claims to have emerged from the financial crisis, Mr Schofield is suing Barclays for more than £50m, claiming that the bank mis-sold him an interest rate swap having allegedly manipulated Libor, the interest rate on which the swap was predicated. Barclays has said it will "vigorously defend" the case, which is set to be heard in the High Court next year.

Mr Schofield is fighting to get back the money he claims he lost following Barclays' decision. But he says he is also fighting to find out exactly what happened at Barclays that led the bank to make those decisions.

"We had been in business support for something like three years before Barclays pulled the plug," he said. "During that time we had sold off parts of the business to reduce debt. We paid the bank huge sums in fees and had seen our interest payments rocket from just over three percentage points over Libor to a top rate of nearly 12 percent above the base rate. But we had never missed a repayment. On top of that, we were growing. It's very hard to understand what was motivating Barclays."

For Mr Schofield, the game-changing moment came in 2012 when the financial regulator, then the Financial Services Authority, published a report identifying "failings" in how swaps had been sold by the main UK banks. The report was quickly followed by a redress scheme.

"We looked at the report and then looked at the swap we had been sold – and realised something may be up," said Mr Schofield. "But it was only when we took legal advice that we realised quite how bad things were." By this time his company owed £7m on the swap – an enormous amount against group debt of £14m. However, it was still managing to service the swap and the associated loan.

According to Mr Schofield, what alarmed him even more than the £7m liability the swap had created was what he learnt about the nature of the financial instrument.

"I was told it was the most toxic swap the lawyers had ever seen," he said. "Barclays were allowed to exit the swap if it turned against them, with no penalty. If the swap turned against us – as it did – we would have to pay. It was a one-way street."

It was at this point, said Mr Schofield, that he made a strategic error. "We rescinded the swap," he recalled. "That was when Barclays pulled the plug on the business."

In defence documents seen by The Independent, the bank describes Mr Schofield and his management team as "sophisticated and experienced business people with considerable experience of interest rate hedging products.

"They had access to and relied upon their own solicitors for advice where appropriate," Barclays adds in the document. It also points to the fact that the business had taken out structured products with Yorkshire bank in the past, which it claims were "considerably more complicated than the interest rate swaps in these proceedings".

Helpless to protect his business, Mr Schofield watched the administrators saddle it with even more fees, close to £1m, as they sold off the company's assets and made staff redundant.

In the end he was left with a rump of a business that he eventually managed to convince Barclays and Deloitte to restore to him from administration.

"The irony is that both Barclays and Deloitte knew my business from the inside out. They were both key clients," Mr Schofield said. "We stored all of Barclays' mortgage documents and title deeds. We did similar work for Deloitte."

Mr Schofield is well aware that his case is laced with black humour. He recounts how in the early days of his dispute with the bank, when he still had control of the company, he asked Barclays for documents relating to his account. That could take time said the bank – it may be some months before we can access that sort of information. Give me permission to look in my warehouse, shot back Mr Schofield, and I'll have them for you in the hour.

While it will be up to the court to decide the merits, or not, of the case, Mr Schofield believes there are wider issues at stake – such as Libor manipulation and the allegations that were brought to light in the Tomlinson report on banks' treatment of businesses in distress.

In many ways, Mr Schofield is picking up where fellow entrepreneur Gary Hartland left off.

Mr Hartland was the first person to bring a Libor claim against Barclays. Although the case, Graiseley Properties v Barclays, never went to a full hearing, it attracted huge publicity and threw a new light on the behaviour of the banks.

The case set the tone for much of the litigation against banks that followed. Mr Hartland raised the spectre of Libor manipulation in 2012, before it had been disclosed by the regulators, and forced the bank to hand over reams of information about its behaviour. But before any of that material could be presented in public through the courts, the case was settled.

"Gary never went to court," said Mr Schofield. "He never put the directors on the stand. That's what I intend to do."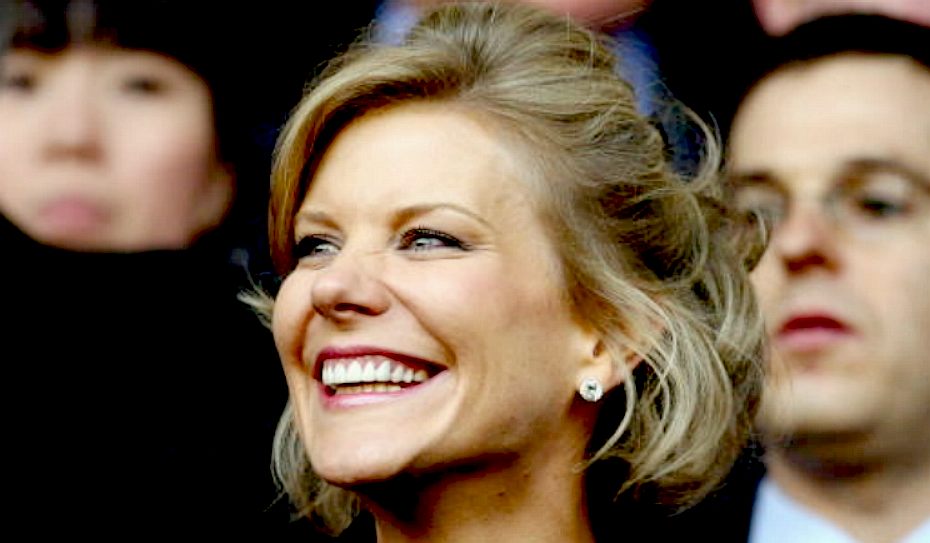 BBC NEWS 28 JANUARY 2016 - BARCLAYS FACES £700M LEGAL ACTION

Barclays has confirmed it is being sued for more than £700m by deal-maker Amanda Staveley in connection with its emergency fundraising in 2008.

The Financial Times reported that Ms Staveley's firm, PCP Capital Partners, had taken legal action against the bank in London.

The fundraising at the height of the financial crisis aimed to bolster Barclays' financial health and prevent a UK government bailout.

The bank will contest the action.

"We believe the claim against Barclays is misconceived and without merit and Barclays will be vigorously defending it," it said in a statement.

Ms Staveley told the FT that a claim against Barclays had been filed in the High Court, but declined to comment further on the exact nature of the action.

She is seeking damages of as much as £720m.

PCP Capital Partners invested £3.5bn in Barclays in October 2008 on behalf of Abu Dhabi's Sheikh Mansour bin Zayed Al Nahyan.

Barclays also raised £5.3bn from Qatari investors that year.

In September 2013 the Financial Conduct Authority (FCA) said Barclays had "acted recklessly" and breached some rules over disclosing some aspects of the Qatar deal.

The regulator said it planned to impose a £50m fine on the bank, which has contested the findings.

The FCA accused the bank of agreeing £322m in secret payments to Qatari investors to gain their support for a £5bn fundraising in 2008.

Barclays said the fees were for giving advice.

The Serious Fraud Office is also conducting a criminal investigation into the cash call.
TELEGRAPH 13 NOVEMBER 2012

Michael and Carol Ann Gatt were left living in a bungalow on a building site in the shadow of their former home, £4 million Melksham Court, a Cotswold country estate once coveted by the actor Hugh Grant.

Mr and Mrs Gatt, both 65, claim Barclays wrongly told credit reference agencies Mr Gatt was over his agreed overdraft limit, ruining their credit rating and killing their business.

GLN Holdings Ltd, the Tunbridge Wells-based development company they had run for 22 years, went under, they lost their livelihood and were left effectively penniless.

Out went much of the couple's furniture to pay their debts, as well as their fleet of high-value cars, which included a Ferrari, Bentley and BMW X3.

Opening their case at the High Court, Mrs Gatt accused the bank and its "premier relationship manager", Mark Williams - who deny any wrongdoing - of "incorrect and disgraceful actions".

Breaking down in tears, she continued: "What the first claimant [her husband, Mr Gatt] has lost, so the second claimant [herself] has lost. They shared ownership of their home and of their assets, as they now share the devastation caused by the actions of Barclays Plc and Mr Williams."

Mrs Gatt said Barclays had, in 2007, provided credit reports to reference agencies which stated they were £260,000 overdrawn when their agreed limit was only £1,500.

But the bank had agreed to let them have that money, she told Judge Patrick Moloney QC, and so was guilty of "negligent misstatement" and "defamation", resulting in devastating financial loss.

The result was that the couple's credit rating was destroyed, they were unable to finance their business plans and ongoing development projects collapsed.

Ultimately, GLN folded and the couple, who have been married for 44 years, were forced to sell their home at a loss to try to plug the gap in their finances.

Unable to fund anywhere else to live, they moved into a bungalow, owned by their son on the boundary of the historic Melksham Court estate, in Stinchcombe, near Dursley.

The bungalow was part of a development property and so the couple, who had once lived in the nine-bed stately home, were left living a stone's throw away, surrounded by building works.

Giving evidence, Mr Gatt said the couple had lost £800,000 which was owed to them when their company collapsed.

He said he had good relations with Barclays for many years and was thought of as a good customer. He had been courted by Coutts, the Queen's banker.

He had often gone to Barclays to ask for more money on his overdrafts, living off borrowings as it was cheaper than taking profit out of the business.

But he never considered that he was over his overdraft limit, because Barclays had always paid out when he asked for cash, he continued.

"They kept lending money and lending money, with no moans about it," he told the court.

"I'm an entrepreneur and property developer, not a bank clerk."

He said they bought Melksham Court for £2.1 million in 2004 after Hugh Grant pulled out of a prospective purchase, but that it was at one time valued at £4 million.

Built around 1600, the Grade II-listed house was home to the Tyndale family, but it is thought there has been a home on the site since the 14th Century.

When it was eventually sold following the couple's financial problems, it went for £2 million, leaving Mrs Gatt personally £900,000 out-of-pocket, she told the court.

She added that, if she and her husband had been told by the bank that they were over their overdraft limit, they would have taken steps to rectify it.

The bank and Mr Williams strongly deny the claims. Rupert Allen, defending, said the overdraft facility Mr Gatt was using was temporary and so, when the time limit ran out and it was not paid off, the overdraft became unauthorised.

Before its demise, the couple's company, which they had run in different guises since 1990, was behind multi-million pound development projects all over the United Kingdom.

They included part of a leisure scheme at Brighton Marina, housing developments in Winchester and Tunbridge Wells and town centre projects in Doncaster, Walsall and Preston, among others.

Mrs Gatt said the nature of the development business was such that good bank backing and relationships were of huge importance, since most projects are run on overdrafts.
TELEGRAPH JANUARY 2013 - JUDGE REJECTS CLAIM COUPLE WERE RUINED BY BARCLAYS

A millionaire property developer and his wife who claimed they were brought to complete ruination by a simple banking error have lost their High Court claim for more than £3 million in damages.

Michael and Carol Ann Gatt were left living in a bungalow on a building site in the shadow of their former home – £4 million Melksham Court, a Cotswold country estate once coveted by the actor Hugh Grant.

The couple, both 66, claimed Barclays wrongly told credit reference agencies Mr Gatt was over his agreed overdraft limit, ruining his credit rating and killing their business. They sued for more than £3 million, but instead, Mr Gatt and his wife – who told the court she has been left with only £30 to her name – have been landed with a near £1 million bill of their own.

Judge Patrick Moloney QC rejected claims of negligence, breach of contract and defamation and said the couple probably would have lost their assets in the credit crunch anyway. The Gatts had "borrowed beyond their means" and their business would have been unlikely to survive the crash in the property market, he said.

Speaking after the judgment was handed down, Mrs Gatt told Judge Moloney: "It is an absolute mockery, I have £30 in my bank account".

The judge, who heard the High Court trial last year, said the Gatts had been successful property developers who "lived the lifestyle of prosperous, indeed wealthy, people".

They sold their £2 million home in Kent in 2004 and moved to Melksham Court, a medieval manor house with substantial grounds and outlying cottages. There, they had space for Mrs Gatt's stable of quarter horses, a £240,000 mobile home, as well as Mr Gatt's Ferrari and collection of Harley Davidson motorcycles.

"Plainly, they were not afraid of borrowing, as some people are, but regarded being overdrawn for business and living purposes as a normal condition, confident of being able to repay when their ship came in," continued the judge.

Disaster struck for the couple in April 2008 when they were refused remortgage finance by RBS on their home, which they needed to plough into development projects.

They soon learned that Barclays had provided reports to credit reference agencies stating that Mr Gatt's account was "delinquent", since it was £260,000 overdrawn when the agreed limit was only £1,500.

Lack of finance resulted in the collapse of development projects and their GLN Holdings Ltd business, the repossession of Melksham Court and Mr Gatt's eventual bankruptcy. Unable to fund anywhere else to live, they moved into a bungalow, owned by their son on the boundary of the historic Melksham Court estate, in Stinchcombe, near Dursley.

The bungalow was part of a development property and so the couple, who had once lived in the nine-bed stately home, were left living a stone's throw away, surrounded by building works. They sued on the basis that, although Mr Gatt was indeed £260,000 overdrawn, it was with the permission of the bank and should not have led to adverse credit reports.

Giving his judgment today, Judge Moloney said that, on the evidence before him, the bank was correct in saying that the account was well overdrawn. The higher limit had been sanctioned to provide funds in February 2007, but for four months only, after which it reverted to the £1,500 limit.

The information disclosed by the bank to the credit agencies was with Mr Gatt's contractual consent and was "true and not misleading", he said.

"It is more probable that, like so many others, the Gatts, who had prospered on the rising market but had spent their profits and continued borrowing beyond their means, would not have been able to survive the falling market even if these credit reports had not been published, and even if they had continued to speculate with more borrowed money into 2009.

"In short, they would probably have lost their net assets, which were in fact very few, in any event."

The judge allowed a counterclaim by the bank for the repayment by Mrs Gatt of £847,287 in outstanding loans and overdrafts, as well as £80,000 in costs.

Mr Gatt had originally been a claimant in the case, but his claim was bought by the bank from his trustee in bankruptcy and discontinued. He was in court alongside his wife throughout.

A Barclays spokesman said: "Barclays welcomes the High Court's decision in its favour made after hearing extensive evidence from both Mr and Mrs Gatt. We would hope that this decision by the Court will bring this matter to a close."
JAPAN TIMES JUNE 26 2014 - BARCLAYS BANK SUED BY N.Y. ATTORNEY GENERAL AFTER FRAUD ALLEGATIONS

NEW YORK – British banking and financial services firm Barclays PLC misled large institutional investors and other clients by falsely telling them it was taking measures to protect them from predatory high-frequency traders, New York's attorney general said Wednesday.

The allegations against Barclays were contained in a securities fraud lawsuit that Attorney General Eric Schneiderman announced at a Manhattan news conference.

The complaint, filed in state Supreme Court, portrays "a flagrant pattern of fraud, deception and dishonesty with Barclays clients and the investing public," the attorney general said.

In a statement, Barclays spokesman Mark Lane said the bank was cooperating with the attorney general.

"We take these allegations very seriously . . . The integrity of the market is a top priority at Barclays," Lane said.

The lawsuit alleges Barclays, which has headquarters in London, deceived investors about its "dark pool" — an electronic trading operation intended to shield them from the high-frequency traders who use sophisticated computer programs to get early access to pending orders and other market-moving information.

The bank promoted a service it claimed was a "surveillance" system that would identify and hold accountable "toxic," "predatory" and "aggressive" traders, the lawsuit says.

Instead, the service "was essentially a sham," Schneiderman said. "Barclays has never prohibited any trader from participating in its dark pool, regardless of how predatory or aggressive its behavior was determined to be."

Information from former high-level insiders at Barclays and email evidence show that the bank was determined to raise profits by making its dark pool, referred to internally as The Franchise, the largest on Wall Street, New York authorities said.

To help reach that goal, the firm "disclosed detailed, sensitive information to major high frequency trading firms in order to encourage those firms to increase their activity in Barclays dark pool," the complaint says.

The lawsuit also accuses the bank of misleading investors by telling them that it would spread orders around to various trading exchanges based on performance. In reality, it says, the bank was routing the vast majority of trades, 75 percent, to its dark pool.

The complaint says a Barclays executive was instructed to doctor a presentation to an institutional investor by lowering the figure to 35 percent. The change was made over the executive's protests, and he later resigned, it says.

The lawsuit asks the court to order Barclays to halt the behavior and pay unspecified damages.
GBC GHANA BROADCASTING CORPORATION JULY 9 2015 - BARCLAYS BANK SACKS CEO

Antony Jenkins, the chief executive of Barclays, has been fired after falling out with the board over the pace of the bank's cost cutting.

Board members are believed to have wanted bigger cost cuts and to improve the performance of its investment bank.

Chairman John McFarlane said the bank needed to become more efficient: "What we need is profit improvement. Barclays is not efficient. We are cumbersome."

In a statement, Barclays said a "new set of skills" was required at the top.

Mr Jenkins has been Barclays' chief executive since 2012. The bank said a search for his successor was under way.

Barclays' chairman John McFarlane has been named executive chairman until Mr Jenkins' successor is appointed.

Mr McFarlane told Kamal Ahmed, the BBC's business editor, that Mr Jenkins skill set had been suitable when he took the top post but that the firm's needs had changed.

When the BBC asked him about future job cuts, he did not rule them out.

Nor did he rule out the possibility of branch closures.

"Inevitably, banks are going to have fewer branches than they have now," Mr McFarlane said.

He also told the BBC that Barclays would not renew the famous Barclays premier league sponsorship when it expires later this year.

Make no mistake, Antony Jenkins, the chief executive of Barclays, has been fired after falling out with the board over the size of the investment bank and the pace of cost cutting.

Mr Jenkins, who became chief executive in 2012, was told in the last few days that the board no longer had confidence that he was the right man to lead the organisation.

Senior sources have told me that Sir Mike Rake, the deputy chairman of Barclays, approached the new chairman, John McFarlane, to say that a number of board members were unhappy with the speed of change at the bank.

They wanted cost cutting to go further and more attention paid to the investment bank which is seen as under-performing.

It is thought that Sir Mike wants Barclays to retain its global presence as a major investment bank whilst Mr Jenkins felt it should be cut back.

It has been made clear to me that Mr Jenkins was seen as having done a good job steadying the bank after the previous chief executive, Bob Diamond, resigned.

But it is now time for a new person at the top.

Whilst that search continues, Mr McFarlane will become chairman and chief executive, a similar role to the one he held at the insurance giant Aviva.

Mr McFarlane said Barclays was "leaving value on the table and a new approach is required".

He cited the bank's aspiration to boost returns to shareholders. "We therefore need to improve revenue, costs and capital performance."

The board said it recognised the contribution Mr Jenkins had made over the past three years, and was "extremely grateful to him for bringing the company to a much stronger position".

But the bank said its non-executive directors had "concluded that new leadership is required to accelerate the pace of execution going forward".

Mr Jenkins took over at Barclays in the summer of 2012 following the departure of Bob Diamond, who left in the wake of the Libor scandal.

The bank said Mr Jenkins had inherited a situation which "would have challenged anyone facing the same issues".

Mr Jenkins said that when he had taken over as group chief executive in 2012 it was a "particularly difficult time for Barclays".

"It is easy to forget just how bad things were three years ago both for our industry and even more so for us. I am very proud of the significant progress we have made since then," he said.

Source: BBC http://gbcghana.com/1.5091944

IB TIMES - AUGUST 30 2012 - ANTONY JENKINS REPLACES BOB DIAMOND AS CEO

Barclays has appointed Antony Jenkins, head of its consumer banking business, as CEO in succession to Bob Diamond, who resigned following the Libor fixing scandal.

Jenkins, 51, has run the group's retail operations for several years and has held the title of global retail CEO since 2009. He has also run Barclaycard Global Operations since 2005 and took over the Presidency of Barclaycard US in 2007.

Often dubbed the "Mr. Nice" of British banking, Jenkins' persona and background is vastly different to his predecessor Diamond, who was widely criticised by MPs across a number of Treasury Select Committees (TSC) in the wake of the Libor scandal for not having enough retail banking experience.

"Antony stood out among a very competitive field of internal and external candidates because of his excellent track record [and] intimate knowledge of Barclays' portfolio," said chairman Marcus Agius, who has also agreed to leave his position in the wake of Libor, and will be replaced by former Bank of England executive director David Walker.

Shares in Barclays took a tumble in early trading, following by nearly 2 percent to 183.22p as of 0726 GMT.

Investigations still taking place

In July Diamond, Agius and COO Jerry Del Missier announced they were leaving Barclays, after the bank was fined a record £290m for manipulating benchmark global interbank lending rates Libor and Euribor.

While the bank settled with three regulators, Barclays is still facing a number of civil investigations across several global jurisdictions, and is also being investigated by the UK's Serious Fraud Office (SFO), which could result in a criminal prosecution.

Diamond bore the brunt of most of the criticism for the rate-rigging scandal, with many MPs focusing on the fact that he did not have much retail banking experience and that there were concerns from regulators when he was first appointed as CEO.

http://www.ibtimes.co.uk/barclays-new-ceo-anthony-jenkins-bob-diamond-378848


TELEGRAPH 23 JUNE 2009 - FINANCIER AMANDA STAVELEY MISSES MEGA PAY OUT

Financier Amanda Staveley missed a potential payout worth hundreds of millions when BlackRock walked away from a deal which would have seen her provide £1.8bn to help the US fund manager buy BGI from Barclays.

The payout would have dwarfed the £40m she earned brokering a deal for Abu Dhabi billionaire Sheik Mansour bin Zayed Al Nahyan to take a £3.5bn stake in Barclays last year.

Ms Staveley planned to use her own vehicle, a spin-off from her PCP Capital Partners investment boutique to buy a 10pc stake in BlackRock and help fund its $13.5bn acquisition of BGI. PCP Capital is backed by Middle Eastern investors. Because the 36-year-old would have been investing as a principal she would have had a stake worth hundreds of millions of pounds.

However, only days before the deal was announced, talks between Ms. Staveley and BlackRock broke down over the identity of her Middle Eastern investors.

Ms Staveley had begun negotiations with Larry Fink, chief executive of BlackRock in late May and the two sides had been working towards a planned announcement on 10 June.

But by June 9, BlackRock and its advisors, Citigroup and Pirella Winberg partners, became increasingly nervous after commitment letters from the sovereign wealth investors failed to materialise.

However, those close to Ms Staveley say the deal had from the outset been constructed under the proviso that those investors retain their anonymity, a common condition made by Gulf investors, and the reason the special purpose vehicle had been created by PCP.

"BlackRock were perfectly aware of the conditions of the sale," said one person close to the negotiations. "In an unofficial capacity, they had even held meetings with some of those investors," the source said. They "always knew what they were doing" he added.

But BlackRock maintain that it was never clear who was putting up cash, making it impossible to take a deal forward that would be acceptable to the fund manager's board.

With Ms Staveley in the Middle East and discussions faltering, Mr Fink and his advisors made the last minute decision to ditch PCP and look for funding elsewhere. Only two days later, BlackRock announced the deal to the market, but instead of Ms Staveley and PCP, it named sovereign wealth funds from China, Singapore, Kuwait along with its longtime shareholder PNC Financial Services Group and hedge fund Highfields Capital as its investors.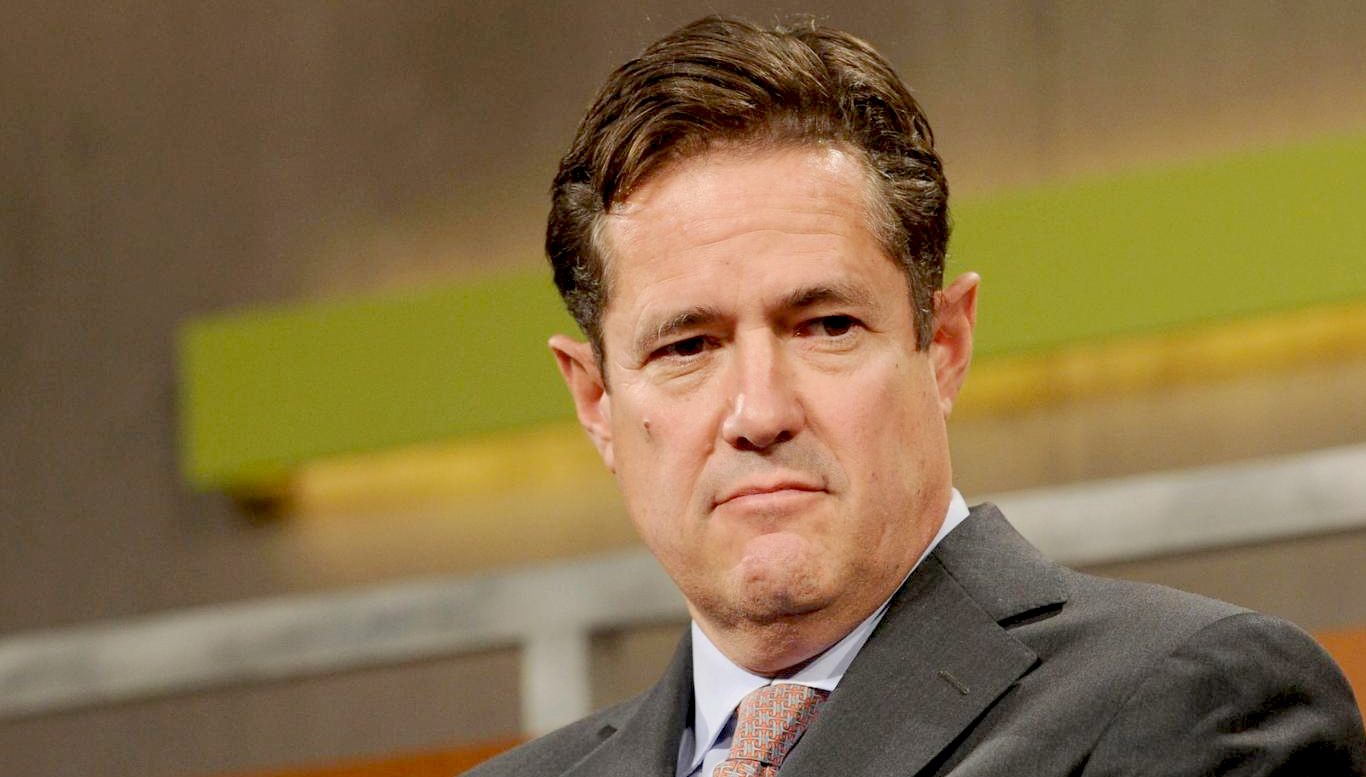 WIKIPEDIA
James Edward "Jes" Staley (born December 27, 1956), is an American banker and the chief executive officer (CEO) of Barclays since 1 December 2015. He spent 34 years at J.P. Morgan's investment bank, ultimately becoming CEO, before leaving in 2013 to join BlueMountain Capital.

Staley joined Morgan Guaranty Trust Co. of New York in 1979 after graduating. From 1980 to 1989, he worked in the bank's Latin America division, where he served as head of corporate finance for Brazil and general manager of the company's Brazilian brokerage firm. In the early 1990s, Staley became one of the founding members of J.P. Morgan's equities business and ran the Equity Capital Market and Syndicate groups. In 1999, he became head of the bank's Private Banking division which, under his leadership, improved profitability threefold in two years. In 2001, he was promoted to CEO of J.P. Morgan Asset Management and ran the division until 2009. During his tenure, J.P. Morgan Asset Management's client assets expanded from $605 billion to nearly $1.3 trillion. Staley has also been noted for his work on J.P. Morgan's strategic investment in Highbridge Capital Management, including at one point being named one of the twenty hedge fund superstars at J.P. Morgan, as well as his role in J.P. Morgan becoming a LGBT friendly company. In 2009, Staley was promoted to Chief Executive of the Investment Bank. Staley was responsible for overseeing and coordinating the firm's international efforts across all lines of business.

In 2013, Staley left J.P. Morgan after more than 30 years to join BlueMountain Capital as a managing partner. In May 2015, he was elected to the board of directors of UBS as a new member of the Human Resources and Compensation Committee and of the Risk Committee. However, on 28 October 2015, it was announced that Staley would become group chief executive of Barclays, effective 1 December. To avoid any conflicts of interest, UBS accepted his resignation from all of his functions at UBS with immediate effect.

Staley has bought 2.8m shares in Barclays at 233p – the lowest price at which they have traded since January. Barclays has a policy that directors should own shares worth four times their salaries, which Staley has now achieved, as his salary is £1.2m. However, his total remuneration package, including his salary, a fixed pay allowance to avoid the EU cap on bonuses, annual bonuses of up to £2.1m and a long-term incentive plan of £3.2m, is worth £10m.

Staley is a Bowdoin College trustee, serves on the boards of the Robin Hood Foundation, Institute of International Finance, United States-China Business Council, and is a member of the advisory board of the American Museum of Natural History.


EN4 NEWS OCTOBER 28 2015 - JAMES STALEY IS BARCLAYS NEW CHIEF EXECUTIVE

James Staley has been confirmed as the new chief executive for Barclays bank.

The American will leave his current position at the US hedge fund Blue Capital Mountain on the 1st December.

The appointment of Staley comes following criticism that Barclays was losing its focus on investment banking.

John McFarlane, Barclays' chairman, said to the BBC that:

"In Jes Staley we believe we have an executive with the appropriate leadership talent and wide-ranging experience to deliver shareholder value and to take the Group forward strategically."

Prior to working for Blue Capital Mountain, Staley was CEO at JP Morgan Chase's investment bank.

In response to the appointment at Barclays, Staley said:

"We will be committed to preserving and enhancing the trust that is the foundation of Barclays' reputation. Stability and long-term orientation are cornerstones for this great institution. We must recognise Barclays' special obligation to those principles."

Staley will be taking over from Anthony Jenkins, after he was fired in July following a fall-out with board members.


BARCLAYS BANK STATEMENT

Mr Staley has nearly four decades of extensive experience in banking and financial services. He worked for over 30 years at J.P. Morgan initially training as a commercial banker, and later advancing to the leadership of major businesses involving Equities, Private Banking and Asset Management, and ultimately heading the company's Global Investment Bank. He is currently Managing Partner of BlueMountain Capital.

Commenting today [28-10-15], Barclays Group CEO-Designate Jes Staley said: "It is an honour to be chosen to lead Barclays, an institution with an extraordinary legacy of 325 years in existence. I look forward to building on this heritage and to working with the company's dedicated and deeply talented employees to deliver the highest quality financial services to the bank's customers and clients, with integrity and skill.

"We will be committed to preserving and enhancing the trust that is the foundation of Barclays' reputation. Stability and long-term orientation are cornerstones for this great institution. We must recognise Barclays' special obligation to those principles. We must also continue the focus on shareholder returns which John McFarlane has mandated. Barclays is a very valuable franchise: from its retail and commercial banking presence in the UK, its strength in cards and payments, its strong position in Africa, to its Investment Bank. Maximising the potential of this franchise means building on our competitive advantages and developing new ones in order to generate strong returns on capital. If we do this, increased value for our shareholders will follow at the same time as Barclays' long history of leadership is continued and enhanced."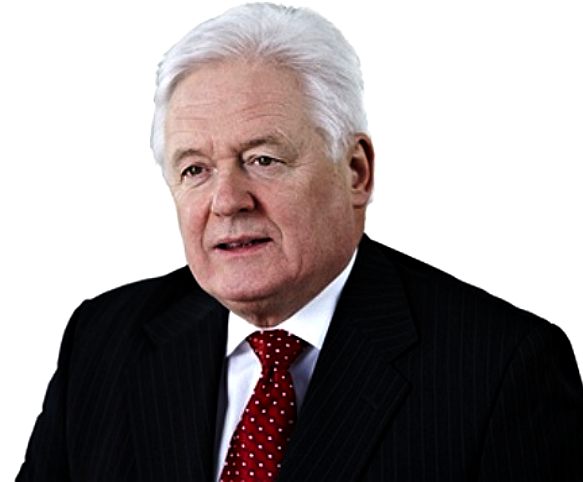 THE CHAIRMAN SEPT 2014 - Barclays has turned to John McFarlane to rebuild its relationship with shareholders, appointing the Scottish-born banker as its chairman.

McFarlane replaces Sir David Walker, who was parachuted into the bank during the Libor rigging crisis in 2012. The appointment triggered boardroom changes at the other companies McFarlane chaired, including the insurer Aviva.

A high-profile figure in Australian banking circles in the runup to the banking crisis, McFarlane was picked by Aviva to shore up its reputation during the 2012 shareholder spring. The insurer has now replaced the 67-year-old with City veteran Sir Adrian Montague.

McFarlane will join the board of Barclays as a non-executive director on a £250,000 annual fee – becoming the bank's highest paid non-executive – and step up as chairman after the annual meeting in 2015, when his annual fee will rise to £800,000, including a £100,000 allotment of shares in the bank.
BARCLAYS BANK STATEMENT ON HUMAN RIGHTS

As a global business, we have a clear responsibility to support governments and civil society groups in respecting and upholding human rights.

Human rights are basic rights for individuals. They form the foundations for freedom, justice and peace. They apply equally and universally in all countries, irrespective of the legal framework.
Our governance

We aim to operate in accordance with the Universal Declaration of Human Rights as well as other international standards, including the Organisation for Economic Cooperation and Development Guidelines for Multinational Enterprises and International Labour Organization Core Conventions.

Barclays' Statement on Human Rights (PDF 244KB, new window) outlines the relevance of human rights to our employment policies and practices, our supply chain screening and management and the responsible use of our products and services.

BARCLAYS CONTACTS
Please direct your queries to:

Barclays Bank PLC
1 Churchill Place
London
E14 5HP, United Kingdom
Tel: 0800 015 4242
Complaints: Bob Cliff

Phone: 44 0800 282 390
Email: bob.cliff@barclays.com
newclient.team@barclays.com
internetsecurity@barclays.co.uk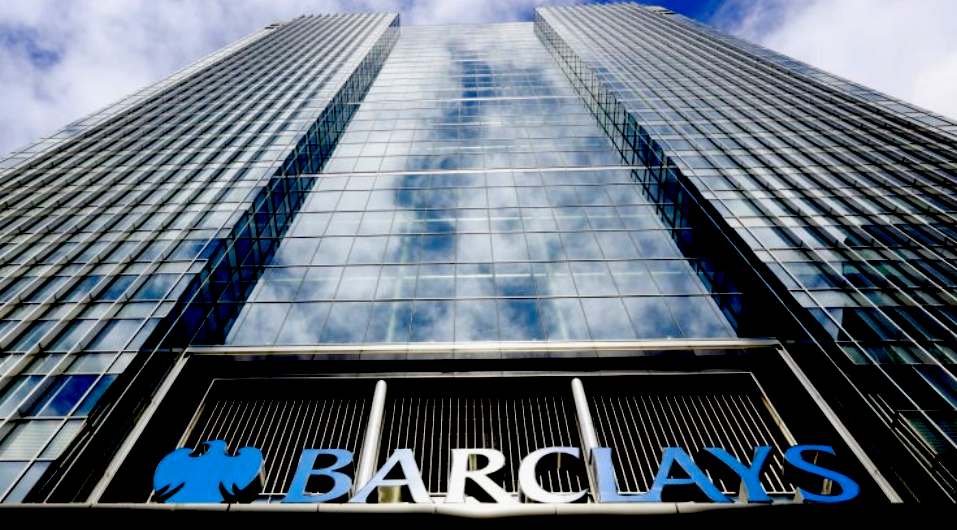 Barclays Bank building in the UK
BANKING ERRORS FROM MISCOMMUNICATIONS ETC
Banks sometimes wishes to change methods of trading to get out of providing services to clubs and not for profit organisations. They might do this despite the obligations to any such organisation or individual.
It seems that this is a widespread practice, not limited to any particular bank, but in this case we are looking at one case where the wishes of the account holders were not respected.
Recorded Post
F.A.O. James Staley
The Chief Executive
Barclays Bank PLC
1 Churchill Place
London E14 5HP
27 January 2016

Dear Mr Staley


BARCLAYS BANK - WRONGFUL ACCOUNT CLOSURE & FRAUD
20-27-92 20-27-92 - GENERATING WORKS RESTORATION ASSOCIATION
FCA AUTHORIZATION NO: 122702

Yours faithfully,
for Lime Park Heritage Trust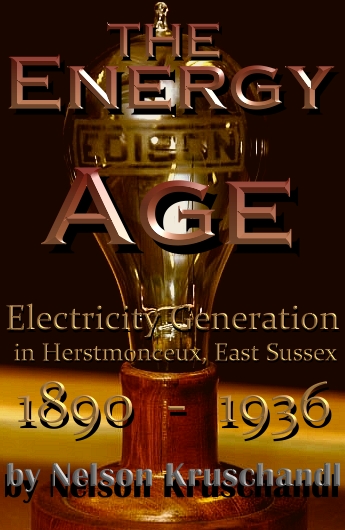 DELAYED RELEASE: The Energy Age 1890 - 1936. Hopefully, to be available for Kindle and other readers in the near future. This is the first in a series of factual volumes about the writers personal experiences, successes and struggles to gain recognition for a very rare electricity generating building from the turn of the century. Barclays Bank closed the account of the publishers, Lime Park Heritage Trust. Since that time they have been given the run around and still no sign of the money that was in their account, re-opening of the account, or any reasonable sum of compensation for Human Rights breaches, loss of opportunity and the cost to the Trustees, in seeking to resolve issues.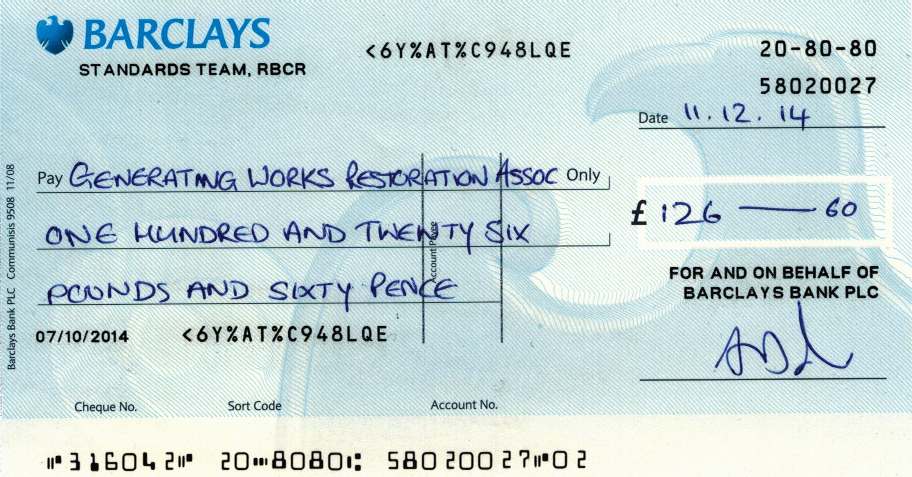 ADMISSION: In respect of the issues raised, Barclays tried to settle for £126.60. How they arrived at that amount is a mystery. They have got some explaining to do.
LINKS & REFERENCE
BBC News business Barclays LIBOR rate fixing scandal fines
New York Times 2013 May 5 magazine Robert Diamonds next life
The Guardian business 2014 September 12 John Mcfarlane Barclays chairman bank Aviva
Theguardian UK business 2014 October 20 Barclays-chair-questions-value-of-large-bank-fines
Wikipedia John_McFarlane
http://www.barclays.co.uk/
http://www.telegraph.co.uk/news/uknews/law-and-order/9675378/Ruined-by-Barclays-couple-sue-over-claims-a-simple-banking-error-destroyed-their-property-business.html
https://www.home.barclays/citizenship/the-way-we-do-business/human-rights.html
http://en4news.com/2015/10/28/james-staley-is-barclays-new-chief-executive/
http://www.telegraph.co.uk/finance/newsbysector/banksandfinance/5614996/Financier-Amanda-Staveley-misses-mega-pay-out.html
http://www.japantimes.co.jp/news/2014/06/26/world/crime-legal-world/barclays-bank-sued-n-y-attorney-general-fraud-allegations/
http://www.independent.co.uk/news/business/analysis-and-features/suing-your-bank-they-sold-me-a-swap-i-was-a-dead-man-walking-10446461.html
http://www.ft.com/fastft/2016/01/28/amanda-staveley-sues-barclays-for-almost-1bn/
http://www.theguardian.com/business/2015/oct/28/barclays-appoints-jes-staley-new-chief-executive
http://uk.businessinsider.com/sfo-barclays-deferred-prosecution-agreement-2016-1
https://en.wikipedia.org/wiki/Jes_Staley
https://www.home.barclays/news/2015/10/barclays-appoints-jamesestaley-as-group-chief-executive.html
https://www.home.barclays/content/dam/barclayspublic/docs/Citizenship/Policy-Positions/barclays-statement-human-rights.pdf
bob.cliff@barclays.com
http://www.fca.org.uk/
http://www.sussex.police.uk/
http://content.met.police.uk/
http://www.barclays.co.uk/
https://twitter.com/barclaysplc
https://en.wikipedia.org/wiki/John_McFarlane
http://www.theguardian.com/business/2014/oct/20/barclays-chair-questions-value-of-large-bank-fines
http://www.theguardian.com/business/2014/sep/12/john-mcfarlane-barclays-chairman-bank-aviva
http://www.nytimes.com/2013/05/05/magazine/robert-diamonds-next-life.html
http://www.barclays.co.uk/PersonalBanking/P1242557947640
http://www.home.barclays/
http://www.bbc.co.uk/news/business-18671255
https://en.wikipedia.org/wiki/Barclays