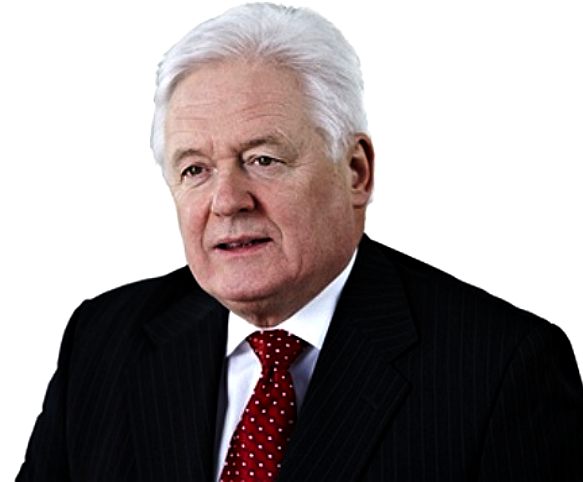 THE CHAIRMAN SEPT 2014 - Barclays has turned to John McFarlane to rebuild its relationship with shareholders, appointing the Scottish-born banker as its chairman.

McFarlane replaces Sir David Walker, who was parachuted into the bank during the Libor rigging crisis in 2012. The appointment triggered boardroom changes at the other companies McFarlane chaired, including the insurer Aviva.

A high-profile figure in Australian banking circles in the runup to the banking crisis, McFarlane was picked by Aviva to shore up its reputation during the 2012 shareholder spring. The insurer has now replaced the 67-year-old with City veteran Sir Adrian Montague.

McFarlane will join the board of Barclays as a non-executive director on a £250,000 annual fee – becoming the bank's highest paid non-executive – and step up as chairman after the annual meeting in 2015, when his annual fee will rise to £800,000, including a £100,000 allotment of shares in the bank.
John McFarlane joined Barclays following the row about pay earlier in year, when the bank's chief executive, Antony Jenkins, tried to justify a 32% rise in the bonus pool despite a 10% fall in profits by warning of a "death spiral" of staff leaving unless they were paid more.

Walker, who is now 74, had made clear when he took the chairman role during the height of the Libor rigging crisis that he would stay for no more than three years.

"Under Sir David's leadership Barclays has made significant progress in putting in place the foundations for sustainable, long-term success. I am very excited to be asked to chair Barclays as it enters the next, important stage of its long history."

McFarlane, who used to be in a skiffle band and now grow his own olives in Provence, told Reuters last year that there were "probably less than a dozen individuals globally" that had the experience to chair banks. "I do think that a chairman of a bank should ideally have relevant banking experience because of the complexity involved,"

Until he stepped in to stablise Aviva following the ousting of chief executive Andrew Moss during a shareholder revolt in 2012, McFarlane was best known in the City for his tenure on the board of Royal Bank of Scotland.

He joined RBS two weeks before its bailout by the taxpayer and the departure of the chief executive Fred Goodwin. When asked about this at an Aviva shareholder meeting, McFarlane said: "Hopefully I was helpful in the recovery of RBS and I'm certainly not guilty for its demise … I was slightly instrumental in the change of the chief executive."

He was at the helm of ANZ – Australia and New Zealand Banking Group– for a decade until September 2007. He has also been an executive director of Standard Chartered and was head of Citibank in the UK and Ireland.

At Aviva, he was took day-to-day charge of the insurer when he was the incoming chairman to stabilise the business after Moss's removal.

The insurer said on Friday that it had been "made aware some time ago" that McFarlane could leave and immediately named his replacement as Montague, a serial boardroom director.

Montague, who is chairman of 3i Group, non-executive chairman of Anglian Water, non-executive director of two Swedish companies, chairman of charitable trust the Point of Care Foundation and non-executive chairman of Manchester Airports Group, will step up from Aviva's April annual meeting.

McFarlane also chaired Scottish-based bus and train operator FirstGroup, which said senior independent director Drummond Hall had begun the process to find his replacement.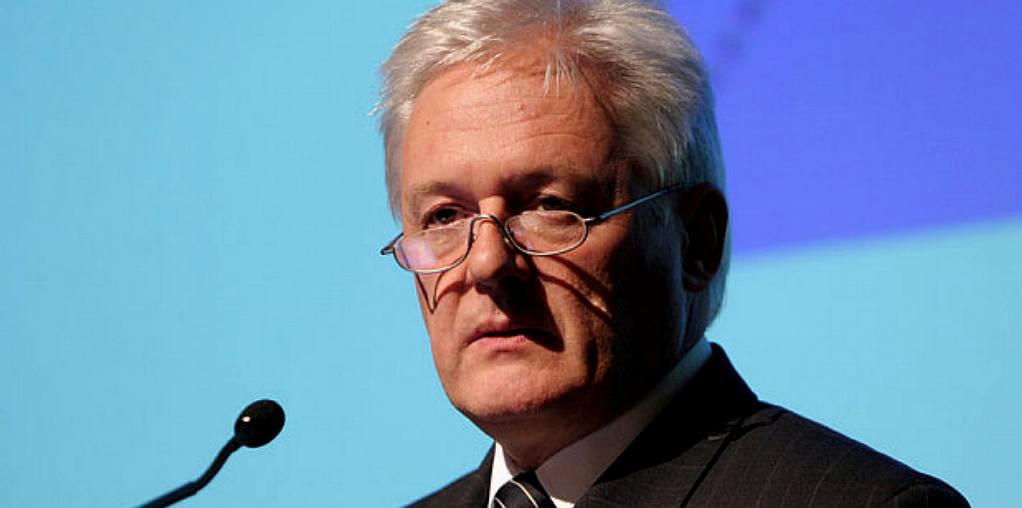 ABOUT THE CHAIRMAN
John Mcfarlane was born in Dumfries and attended Dumfries Academy. He was educated at the University of Edinburgh, Cranfield and the London Business School.
Career

He began his career in manufacturing with Ford of Europe in 1969, subsequently having a career in banking. He spent eighteen years with Citibank, ultimately as head of Citibank in Ireland and the United Kingdom. In 1993 he became Group Executive Director of Standard Chartered Plc. based in London and Hong Kong. He was Chief Executive of the Australia and New Zealand Banking Group Ltd. (ANZ), one of Australia's leading banks, after a decade of service, during which time he turned around the financial performance of the bank, and spearheaded an effort, called "Breakout", to transform the Bank. He retired in 2007.

In October 2008 he joined the board of the Royal Bank of Scotland as a non-executive director. He was appointed to the board of Aviva plc in September 2011 and became Chairman in July 2013. He was previously deputy chairman and chairman designate and became executive deputy Chairman in May 2012. He was president of the International Monetary Conference (the annual meeting of the heads of the world's major banks and central banks) and was chairman of the Australian Bankers' Association. While in the United Kingdom, he was a member of the Bank of England Financial Law Review Panel and in 1992, he chaired The McFarlane Report - the review of "The Future Development of Auditing in the United Kingdom and Ireland." More recently, he served as a member of the governing body of the Economics Research Institute for the Association of South East Asian Nations & East Asia. In December 2013 he was appointed Chairman of FirstGroup.

Most recently he has been appointed as Chairman of Barclays and joined the board with effect from 1 January 2015. He was appointed executive chairman of Barclays in July 2015 until a permanent replacement could be found for their departing chief executive Antony Jenkins.
Honours

He has been awarded the OBE, the Australian Centenary Medal and the inaugural Cranfield Distinguished Alumnus award. He has banking and securities fellowships in the UK, Australia and Hong Kong and is a Fellow of the Royal Society of Arts. John McFarlane was born on the 14th of June 1947.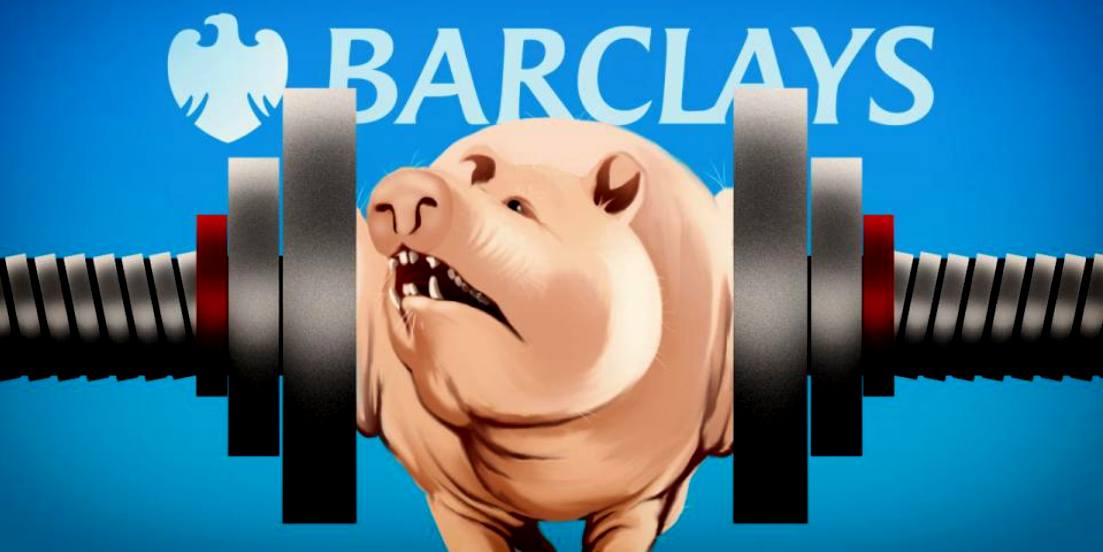 Barclays Bank Group former Chief Executive: Robert Diamond
BUSINESS FINANCE NEWS - DECEMBER 30 2015
The bank approaches year-end with another charge when regulators uncovered unsuitable deals it made for customers

A unit of British banking giant, Barclays PLC (ADR) (NYSE:BCS), will pay around $13.75 million to settle charges made by the US regulators. The regulators accused Barclays' former US wealth and management unit for not considering its customers' suitability of mutual fund transactions. The allegations extended over five years and include more than 6,100 fund switches.

The Bank should have improved its supervisory systems at its wealth and investment management division—a unit which was recently sold to Stifel Financial Corp. The issue of suitable switching was mainly observed in that division where measures weren't strong enough to catch them.

The bank has been fighting for some time to change its image after a chain of charges from regulators. It's again expected to pay $10 million in compensation to the affected customers, and is also fined $3.75 million. Though the bank did not agree or denied the charges in the settlement statement.

The Financial Industry Regulatory Authority (FINRA) said that from January 2010 to June 2015, supervisory procedures employed by Barclays failed to catch customers from shifting from one mutual fund to another. The benefits of switching mutual funds were cut by significant transaction costs. Normally, it's slightly tricky to switch among funds and tough to rationalize the move, when transaction fee partially offsets any possible monetary gain.

A loss of $8.63 million was endured by clients; where many were not aware of these costs. Barclays handled 1,723 fund transactions (from March-August 2015); these transactions were inconsistent with its customers' return targets and risk tolerance ability. The bank said 343 of these transactions were responsible for $818,000 loss for the customers.

FINRA also claims that the British giant got involved in misconduct even with "Class A" fund shares where it did not provide "breakpoint" markdowns on front-end sales charges. In the last trading session, Barclays' shares went up 0.3% at $13.25, but over the period of last three months, the stock has declined 9.12%. The decline can be attributed to huge sums opposed by the bank to pay in various lawsuits.

FINRA's Executive Vice President Brad Bennett, said: "The proper supervision of mutual fund switching and breakpoint discounts is essential to the protection of retail mutual fund investors, and this case highlights FINRA's commitment to ensuring that firms meet these obligations."

The problem can be traced to incorrect definition of mutual fund switch in supervisory procedure of Barclays. It requires three different transactions in a certain period of time. As the definition was incorrect, the Bank was under a wrong impression over undesirable transaction alerts.

Two months back, Barclays hired JPMorgan's senior executive Jes Staley as CEO and emphasized that he will focus on investment banking operations. Under his leadership, Barclays is on a mission to improve its image, cut cost, and dispose assets which are not essential to bank's operations.

Last month, Barclays was fined £72 million in the UK on charges of improper checks on affluent clients because it wanted to avoid bothering them. At that time, the regulators also charged the bank on the back of a deal worth £1.88 billion for affluent clients in FY11 and FY12; the bank never disclosed this deal. Clients of high political influence were also not given much heed by the bank.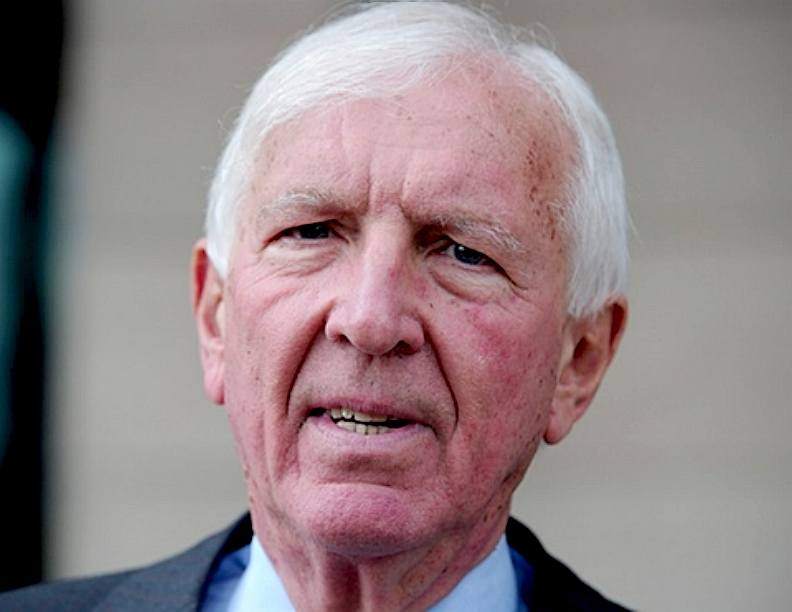 SIR DAVID WALKER - The outgoing chairman of Barclays said on Monday that big fines on banks were making it harder for the industry to win back public trust.

Sir David Walker, appointed chairman of Barclays in the wake of the Libor-rigging scandal in 2012, also suggested fines were being levied for activities that in the past might have been regarded as acceptable, though he acknowledged past conduct issues needed to be dealt with.

Telling the industry there was an "urgent need for a proactive initiative … to turn the tide" and restore public confidence, Walker said: "Some penalties may be regarded as disproportionately big, and mistrust in some degree has been fed by application of modern regulatory standards to market practices that were long regarded as acceptable to the extent they were under any earlier form of regulatory oversight."

He added: "Nonetheless, the cumulative overall scale of enforcement initiative can only be regarded as indicative of grave failures of banks. What confidence can we have that, while much of this action relates to regulatory issues, there are not underlying problems that persist?"

Walker, who is stepping down as chairman next year, said regulators "cannot and should not try to regulate culture" as he questioned the size of fines being handed out in helping restore trust in the banking industry.

"While full and timely remediation of established client loss should always be a high priority for the regulator, it seems clear that the comparative detachment of many enforcement agencies from the supervisory and regulatory process and the high political and media profile of enforcement actions is not itself conducive to the re-establishment of trust in bankers and banking," he added.
BARCLAYS CONTACTS
Please direct your queries to:

Barclays Bank PLC
1 Churchill Place
London
E14 5HP, United Kingdom
Tel: 0800 015 4242
Complaints: Bob Cliff

Phone: 44 0800 282 390
Email: bob.cliff@barclays.com
newclient.team@barclays.com
internetsecurity@barclays.co.uk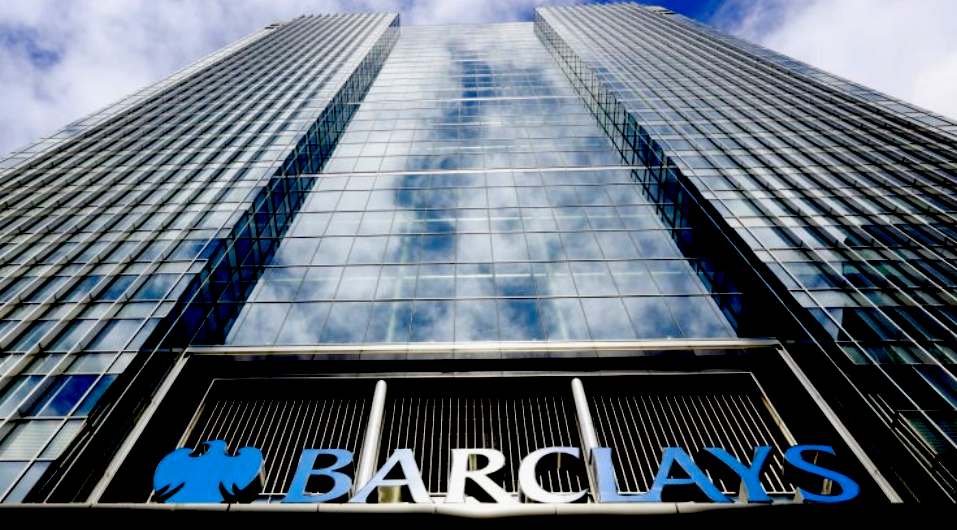 Barclays Bank in the United Kingdom
BANKING ERRORS FROM MISCOMMUNICATIONS ETC
Banks sometimes wishes to change methods of trading to get out of providing services to clubs and not for profit organisations. They might do this despite the obligations to any such organisation or individual.
It seems that this is a widespread practice, not limited to any particular bank, but in this case we are looking at one case where the wishes of the account holders were not respected.
Recorded Post
F.A.O. John McFarlane Recorded Post
The Chairman
Barclays Bank PLC
1 Churchill Place
London E14 5HP
11 January 2016

Dear Mr McFarlane


BARCLAYS BANK - WRONGFUL ACCOUNT CLOSURE & FRAUD
20-27-92 20-27-92 - GENERATING WORKS RESTORATION ASSOCIATION
FCA AUTHORIZATION NO: 122702


We (collectively) are the trustees of a historic building that we are doing our best to raise money to restore. One of our trustees had an account that we planned to use to accept monies from our fund raising projects, one of which is a publication that we want to release as an e-book for Kindle, etc.

The account is/was: "Generating Works Restoration Association," account number 80170925. The sort code is/was 20-27-92. This is in connection with an early electricity generating building dating from 1909.

Barclays bank knew of our intentions for this account, but one day they wrote to us telling us they would close the account unless they heard from us to keep the account open. We duly wrote to you Bank by recorded delivery and well within the stated timeframe, explaining why we needed the account and to please keep it open.

Despite this, Barclays closed the account. You have a file on this complaint, hence please see copies of our letters dated the 13th of December 2013 and 4th of December 2014. Please also see copy of Barclay's reply to us dated the 11th of December 2014.

In Barclays' most recent letter they admit closing the account in error and offer us £126 in compensation. They go on to say that we should attend one of their branches to fill in a "Re-Open Closed Account Form". We knew this was poor advice from previous efforts along those lines but felt obliged to give it another go. Thinking that perhaps they'd made special arrangements.

Thus, on the 26th of February 2015 one of our trustees took time out again to attempt to re-open the account, at the Eastbourne branch. He was kept waiting for over 30 minutes and finally when he was seen, the lady trying to sort this out (Debbie Hayes) was also bounced from pillar to post on the telephone, finally coming to the conclusion that it was not possible to re-open the closed account, as per the advice in their letter of the 11th of December 2014. Full marks though to Ms Hayes for trying.

Now we have a cheque from Barclays for £126 that we cannot cash. The fact is that the bank contracted with us to provide a service and breached their own terms and conditions. This has caused us loss in the form of the time of our trustees (take/took time out from work) in having to discuss this and arrange for replies, etc, and more importantly, caused us to keep on hold the release of the publication we advised the bank of, pending the re-opening of our account – taking from us that opportunity – where an event had been arranged to publicise that publication and release.

FINANCIAL SERVICES OMBUDSMAN

Since approaching the FSO, we were advised that your bank would be making a revised offer to settle this outstanding matter in consideration of consequential losses. We have though waited quite some time without hearing from you or you returning our calls.

LOST OPPORTUNITY

An effective banking service is essential for the publication of a work for distribution through Kindle and other online electronic publications.

The interference with our account made it impossible to arrange for release of a work that is important locally, where housing development is an issue and the importance accorded a historic building very much depends on people knowing about it.


FRAUD ACT 2006 - FRAUD BY ABUSE OF POSITION

We should also like to draw your attention the Fraud Act 2006:

Section 4 (1) (a) occupies a position in which he is expected to safeguard, or not to act against, the financial interests of another person, and (c) intends, by means of the abuse of that position –

(i) to make a gain for himself or another, or
(ii) to cause loss to another or to expose another to a risk of loss.

and Section 4 (2). A person may be regarded as having abused his position even though his conduct consisted of an omission rather than an act.

Not only did you close the account, but you also absorbed monies lodged therein, and those monies remain your gain, contrary to the quoted section of the Fraud Act. Your Bank is therefore guilty of a criminal offence.

It is clear that the objective of sending out the letter to us and then closing the account without proper safeguards in place to protect ourselves, was part of an executive order to close accounts that are not profitable. This is very much the situation as with other recent scandals for which your banking group have been fined heavily.

Rather than make formal complaint about our concerns, and in the interests of putting this matter to rest before another year lapses, we are asking you to take a personal interest and make us a sensible offer that will avoid the need for investigations and/or civil litigation.

We look forward to hearing from you at your very earliest opportunity.

Thanking you in anticipation.

Yours faithfully,
for Lime Park Heritage Trust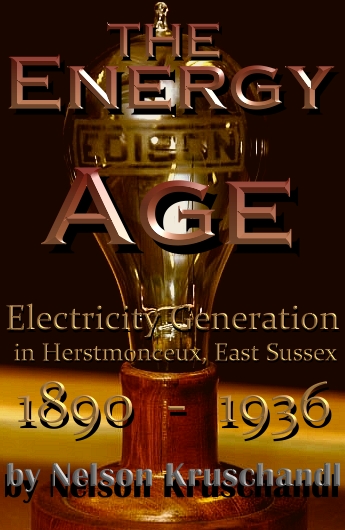 DELAYED RELEASE: The Energy Age 1890 - 1936. Hopefully, to be available for Kindle and other readers in the near future. This is the first in a series of factual volumes about the writers personal experiences, successes and struggles to gain recognition for a very rare electricity generating building from the turn of the century. Barclays Bank closed the account of the publishers, Lime Park Heritage Trust. Since that time they have been given the run around and still no sign of the money that was in their account, re-opening of the account, or any reasonable sum of compensation for Human Rights breaches, loss of opportunity and the cost to the Trustees, in seeking to resolve issues.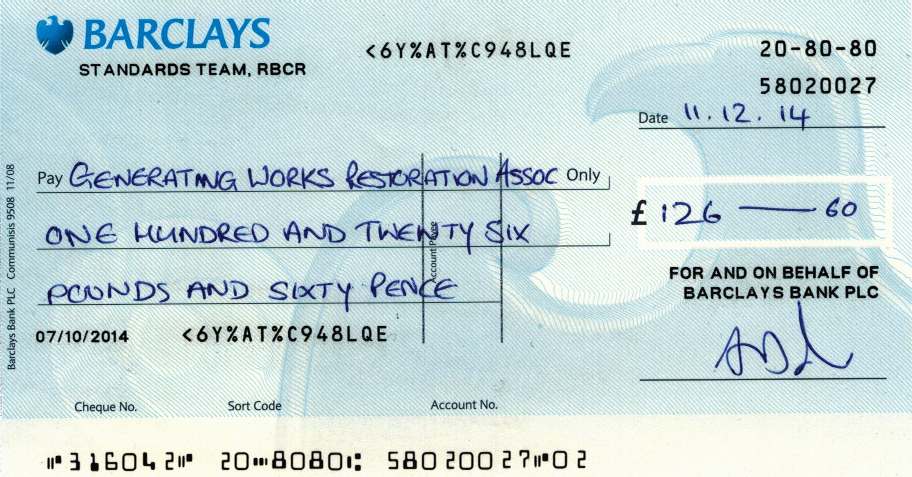 ADMISSION: In respect of the issues raised, Barclays tried to settle for £126.60. How they arrived at that amount is a mystery.
As a result of the communications with the FSO, the complainants were told to expect a revised offer from Barclays. They waited patiently but heard nothing from the bank, despite gentle reminders.
The bank opened an account in principle, but there are no funds in the account. Hence, monies have been taken illegally according to the Fraud Act 2006 - FRAUD BY ABUSE OF POSITION

Section 4 (1) (a) occupies a position in which he is expected to safeguard, or not to act against, the financial interests of another person, and (c) intends, by means of the abuse of that position -

(i) to make a gain for himself or another, or
(ii) to cause loss to another or to expose another to a risk of loss.

and Section 4 (2). A person may be regarded as having abused his position even though his conduct consisted of an omission rather than an act.
Having waited so long and not heard from this Bank, a further letter was sent to the Chairman, John McFarlane, in the hope that this matter might be put to rest, avoid having to raise the issue with the Metropolitan or Sussex Police authorities and/or the Financial Conduct Authority.
It is a crime to know about a fraudulent matter and not to do something about it.

LINKS & REFERENCE
BBC News business Barclays LIBOR rate fixing scandal fines
New York Times 2013 May 5 magazine Robert Diamonds next life
The Guardian business 2014 September 12 John Mcfarlane Barclays chairman bank Aviva
Theguardian UK business 2014 October 20 Barclays-chair-questions-value-of-large-bank-fines
Wikipedia John_McFarlane
http://www.barclays.co.uk/
bob.cliff@barclays.com
http://www.fca.org.uk/
http://www.sussex.police.uk/
http://content.met.police.uk/
http://www.barclays.co.uk/
https://twitter.com/barclaysplc
https://en.wikipedia.org/wiki/John_McFarlane
http://www.theguardian.com/business/2014/oct/20/barclays-chair-questions-value-of-large-bank-fines
http://www.theguardian.com/business/2014/sep/12/john-mcfarlane-barclays-chairman-bank-aviva
http://www.nytimes.com/2013/05/05/magazine/robert-diamonds-next-life.html
http://www.barclays.co.uk/PersonalBanking/P1242557947640
http://www.home.barclays/
http://www.bbc.co.uk/news/business-18671255
https://en.wikipedia.org/wiki/Barclays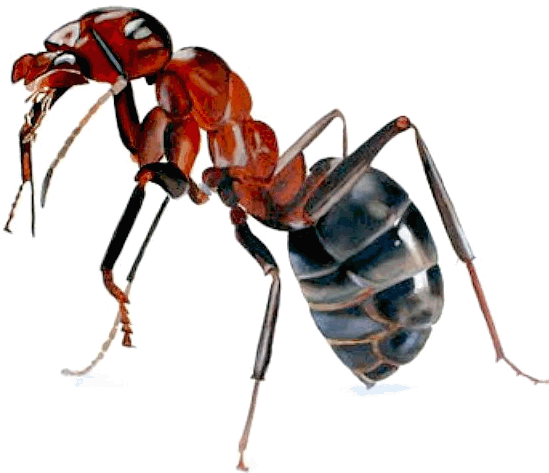 DINO - Is a fully functional educational robot from the DinoBot™ range of kits. The project began as a special effects animatronic for a low budget pilot film. The producers soon realised that the giant hexapod chassis could be useful to students to encourage their programming skills and learning and could also be used to give great paintball wargaming fun in complete safety. Special orders are only being accepted at the moment.