Action Thriller. 16 Blocks is a character-driven action thriller that stars Bruce Willis as Jack Mosley, a broken down NY detective assigned to escort a petty criminal (Mos Def) from the precinct to the courthouse. The seemingly simple 16 block journey becomes a test of character for them when Jackís ex-partners attempt to stop them. Itís the story of how two men change each other during a tense 110-minute struggle between life and death.
Warner Bros. Pictures. Richard Donner's newest action thriller 16 Blocks is due for release March 3, 2006.
16 Blocks (2006)
Country: USA
Language: English
Color: Color
Richard Donner
(WGA) Richard Wenk (written by)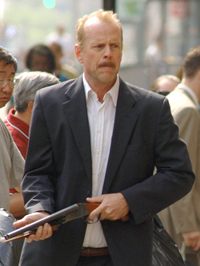 Based on a pitch by Richard Wenk, the mismatched buddy film follows a troubled NYPD officer who's forced to take a happy, but down-on-his-luck witness 16 blocks from the police station to 100 Centre Street, although no one wants the duo to make it. The story is a redemptive tale for characters who are polar opposites. The cop, a dark guy and a heart attack waiting to happen, who is escorting this witness who is a 14-time loser with a sunny outlook.

Tagline: For a New York cop and his witness, the distance between life and death just got very short.


Plot Outline: An aging cop (Willis) is assigned the ordinary task of escorting a fast-talking witness (Def) from police custody to a courthouse. There are however forces at work trying to stop prevent them from making it.



Production Notes/Status:

| | |
| --- | --- |
| Status: | Post-production |
| Comments: | |
| Status Updated: | 15 August 2005 |
| Note: | Since this project is categorized as being in production, the data is subject to change; some data could be removed completely. |
Jack Mosley

Eddie Bunker

Frank Nugent

rest of cast listed alphabetically:

Russian Hitman #1

Detective

Construction Worker

Jimmy Mulvey

Juror

Detective

Paramedic

Briggs

Cab Driver

Ong

Fitzpatrick

Chinese Man

Detective

Chinese Man #2

Russian Hitman #2

Com. Tech Officer

Person in Cab

Nephew

FBI Agent

Detective Ortiz

Jerry shue

Passenger

Kaller

Juror #4

Young Bride

Russian boy

Chinese Wife

District Attorney Haynes

Holding Cell Guard

Courtroom Security Guard

Pedestrian

Detective

Pedestrian

Subway Commuter

Officer Robert Torres
Bruce Willis Set to Star in "16 Blocks" - Release date March 2006
Mar 15, 2005 - Emmett/Furla Films and Millennium Films and Equity Pictures announced action star Bruce Willis will topline the action thriller "16 Blocks" for director Richard Donner ("Lethal Weapon," "Maverick").
"16 Blocks" is based on a screenplay written by Richard Wenk and follows Jack Mosley (Willis), a cop assigned the job of escorting a wise-cracking witness to the courthouse 16 city blocks away. The events of "16 Blocks" focus on what takes place during that walk.
Co-chairmen Randall Emmett and George Furla issued a statement on the signing of Bruce Willis. "We are excited to be working with the strong creative talents of Dick and Bruce. We believe that `16 Blocks' is a high-concept picture with commercial appeal and, with the elements assembled, solid potential." Production on "16 Blocks" is set to begin in Toronto and New York in late summer.
A - Z FILMS INDEX
A - Z ACTORS INDEX
---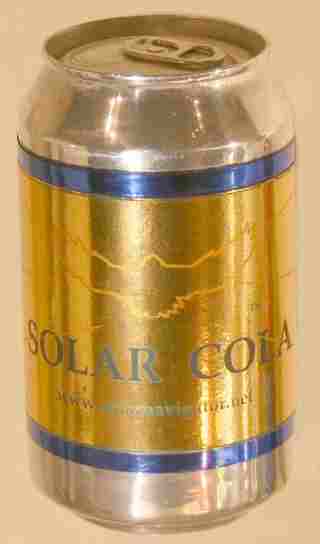 Solar Cola - a taste for adventure