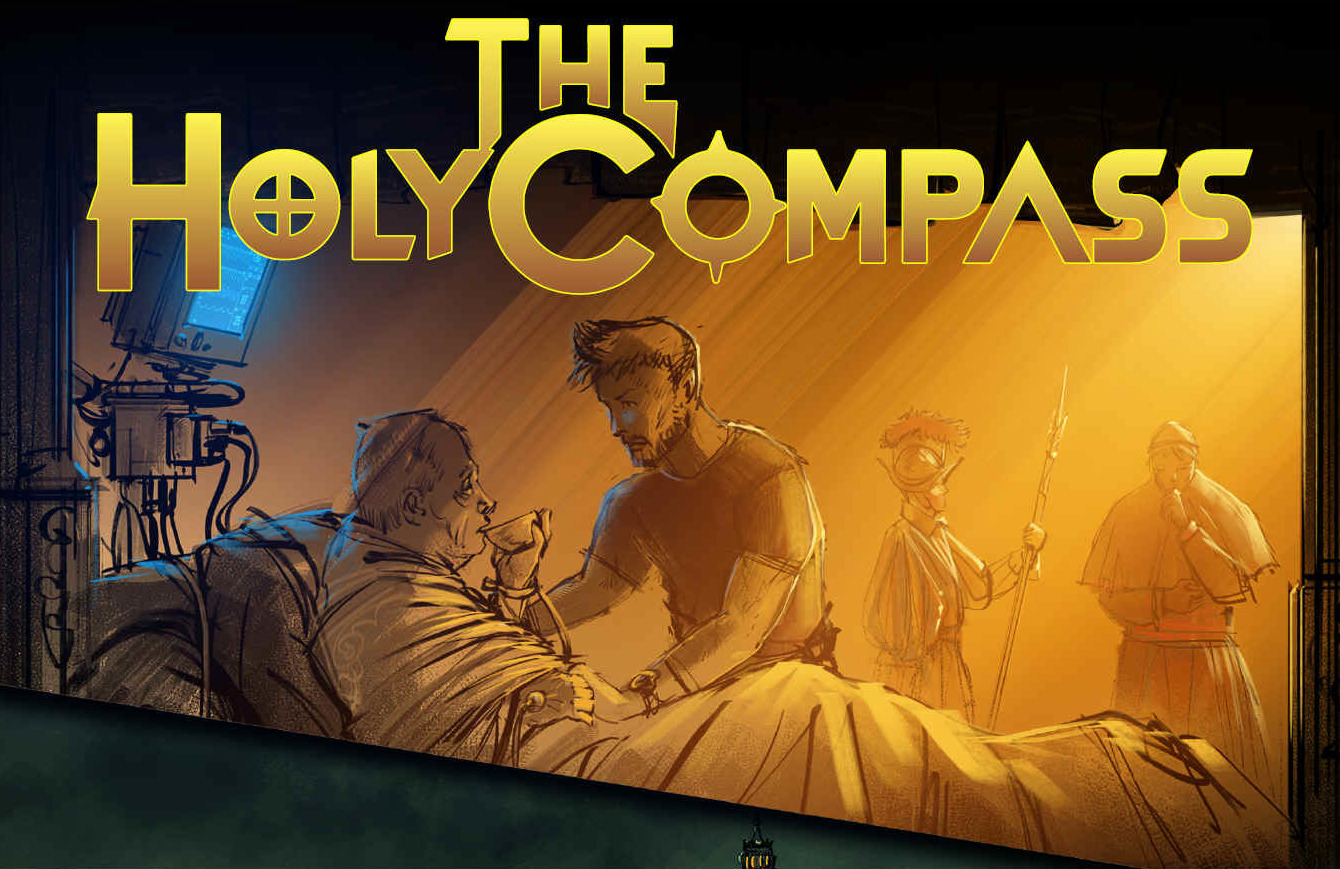 With Cleopatra The Mummy now a full script, along with Kulo-Luna, Treasure Island is due to be a first draft by January of 2024, to complete a trilogy. One those stories are in production, The Holy Compass is likely to be the first of a 2nd series. Titles subject to change.
When you start thinking about it, it's incredibly difficult to rate your all time favorite 100 films. There are some movies we can watch over and over again. These will always remain our core movies, but may not be in our top 100 for various reasons. Hence, we've had to append another 100 or so films to our original top 100 list, which is work in progress as updates from new releases hit the table.
Meantime, you can see the best films from:
2020 Waiting for year end before declaring the best film
2021 Upcoming contenders for the best title
2022
2023
The Bond movie in 2006 had been long in the making, after suffering funding setbacks. That aside, we guess that after the poor reviews for Quantum of Solace, that EON will have pulled out all the stops to recover the pizzazz they found with Casino Royale - in our opinion one of the best Bond movies ever made - getting back to that wonderful Sean Connery feel, with that extra something the Daniel Craig brings to the party.
Unlike Prometheus, which we were disappointed with, Skyfall hit the mark, pulling back to Casino Royale standards, even with 'M' parting company in a slightly unbelievable sequence - oh well, perfection is a hard target. M leaving the franchise did draw a tear. To our mind a great pity. One hopes it was for the benefit of Judi Dench. The film was nicely directed by Sam Mendes and despite Oscar anonymity, should go on to be a classic.
Since then a lot of water has flowed under the bridge. We wonder if 'No Time To Die' will make up for 'Spectre' being difficult to stay awake through. Directors really should learn that humans only have an attention span of sol long. Don't try to include the kitchen sink and expect rave reviews.
We're very fond of adventure sea tales, yet it takes a whole raft of settings (no pun intended) to cater for our tastes in a modern world. Some films we like because we first saw them when we were young and they remind us of special times, such as The Wizard of Oz at Christmas when a child. Inevitably, a good new film will beat a good oldie, just because the special effects and shooting techniques are now so clever. However, that is not always the case and sometimes the classic style that made an oldie an oldie, will never be repeated, such as the 39 Steps and Psycho. We would have put King Kong in this category, but with the Dec 05 re-make we think this Kong with Jack Black and Naomi Watts is a masterpiece that finally tops the original - the last one didn't come close. Mind you it cost a staggering $207 million to produce - the most expensive movie at that time (Dec 05). Correct us if we're wrong. But today, $200 million dollars is not so staggering when you consider the $billion plus dollar returns of Harry Potter, Finding Nemo, Spiderman and Star Wars (Phantom Menace). It seems that the more you invest in production, the better the returns in the long run - especially if you create a classic.
We seem to like popular films judging by the box-office earnings. we're not that keen on horror or gangster films, unless they are stunning and superbly made, such as The Road to Perdition. We prefer a bit of science fiction to stretch our imagination and ripping thrillers. But, they have to be done well and be believable. Then there is always a good court room drama, or a western (a dying breed). True stories also work for us - they are sometimes the best of all, such as Seabiscuit and Erin Brockovich. We're also romantics, although you'd never guess it from this list. Lastly, we really enjoy a good comedy, the more ridiculous the better - Naked Gun and Hot Shots never fail to make us laugh. Depending on your mood, films like this can have you crying - Austin Powers too and Blades of Glory can be dangerous for giving you the stitch from laughing.
Not that we've anything against a good remake, but we'd rather see more new stories made into films, even if this is more risky for film companies as investments. Fortunately, there are many good new books and film scripts written every year and films represent superb investments, outperforming traditional investments like shares and property many times over. So keep writing everyone and one day your story may make it onto celluloid. Max.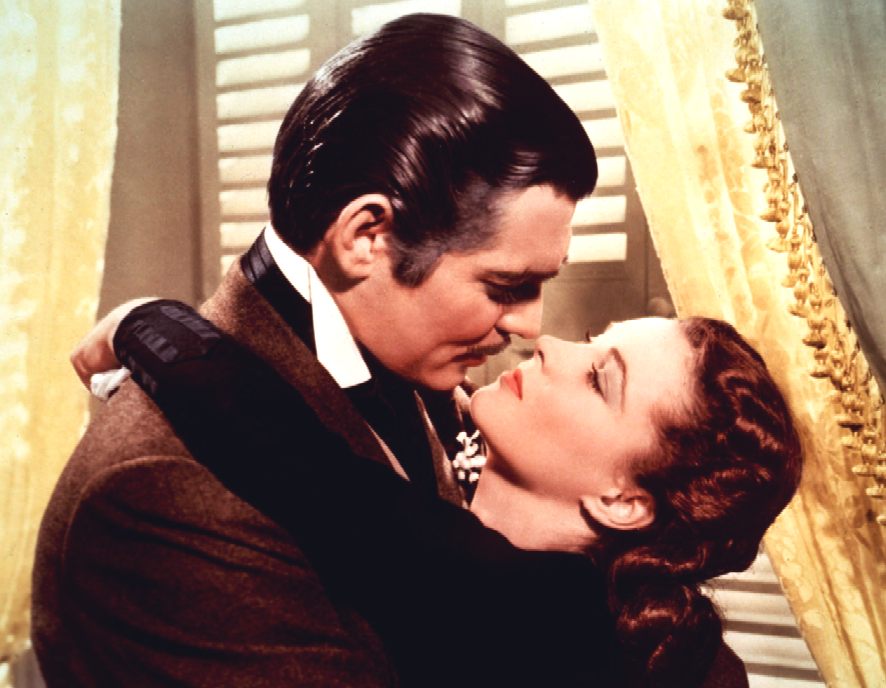 One of the most famous films of all time, "Gone With The Wind." Don't let an opportunity pass you by like poor Scarlet. Try to recognize what you have, before it is too late.
GLADIATOR - Russell Crowe - (2000, Ridley Scott) Joaquin Phoenix

KING KONG - Naomi Watts, Jack Black (Dir. Peter Jackson)

ALIEN - 1, 2 & Alien Vs Predator - Sigourney Weaver, Ian Holm & John Hurt script review

JURASSIC PARK 1, 2 & 3 - Sam Neil

THE MUMMY & MUMMY RETURNS - Brendan Fraser, Rachel Weisz, Arnold Vosloo

SPIDERMAN 1 & 2 - Tobey Maguire, Willem Dafoe, Kirsten Dunst

RAMBO - First Blood - Slyvester Stalone

THE DAMBUSTERS - B&W 1954

THE 39 STEPS - B&W - Richard Hannay 1935

BRAVEHEART - 1995, Mel Gibson

THE SILENCE OF THE LAMBS (1991, Jonathan Demme) Anthony Hopkins script review

IRON MAN - Robert Downey Junior, Jeff Bridges and Gwyneth Paltrow

BATMAN - Michael Keaton and Christian Bale

BACK TO THE FUTURE 1, 2 & 3 - Michael J Fox

TREASURE ISLAND ( )

THE QUIET MAN - John Wayne

JAMES BOND - Goldfinger - all, latest first - Sean Connery Daniel Craig Judi Dench Mads Mikkelsen Eva Green Roger Moore Pierce Brosnan (Babara Broccoli)

PSYCHO (1960, Alfred Hitchcock) - Anthony Perkins, Janet Leigh

WIMBLEDON - 2004 - Paul Bettany, Kirsten Dunst

SHORT CIRCUIT - 1986 - Steve Guttenberg & Ally Sheedy

THE AMERICAN PRESIDENT - Michael Douglas & Annette Bening

MEET JOE BLACK - Brad Pitt

JUST LIKE HEAVEN - Reese Witherspoon and Mark Ruffalo

FAR AND AWAY - Tom Cruise & Nicole Kidman

PLANET OF THE APES - Charlton Heston

OCEANS 11 - George Clooney

THE GREEN MILE - Tom Hanks

DEATH MACHINE -

SLEEPY HOLLOW - Johnny Depp

THE GOOD THE BAD AND THE UGLY (1966, Sergio Leone) - Clint Eastwood

ROBIN HOOD PRINCE OF THIEVES - Kevin Costner

BEN HUR - Charlton Heston

UNDER SEIGE - Steven Segal

FLY AWAY HOME - Jeff Daniels 1996

SPEED - Keanu Reeves and Sandra Bullock

ROBOCOP - 1987 - Peter Weller, Nancy Allen & Ronny Cox

20,000 LEAGUES BENEATH THE SEA - James Mason & Kirk Douglas

LIGHT AT THE END OF THE WORLD - Kirk Douglas & Yul Bryner

PHENOMENON - John Travolta

SOMETHINGS GOTTA GIVE - Jack Nicholson & Diane Keaton

PEARL HARBOUR - Ben Affleck

APOLLO 13 - Tom Hanks

THE MASK OF ZORRO - Anthony Hopkins & Antonio Banderas

FORREST GUMP (1994, Robert Zemechis) - Tom Hanks

SUPERMAN 1 & 2 - Christopher Reeve

2001:SPACE ODYSSEY (1968, Stanely Kubrick)

THE MASK - Jim Carrey, Cameron Diaz

THE MAN WITH TWO BRAINS - Steve Martin

TRADING PLACES (1983, John Landis) - Eddie Murphy

GONE IN 60 SECONDS - Nicholas Cage - Angelina Jolie

FACE OFF - Nicholas Cage and John Travolta

TRUE GRIT - John Wayne and the new one with Jeff Bridges - heart wrenching ending
100 is never enough - another 100 films +
OTHER FILMS OF NOTE
FRENCH KISS - Meg Ryan and Kevin Kline

OFFICER and a GENTLEMAN - Richard Gere

TRANSFORMERS -

TRADING PLACES - Eddie Murphy and Dan Ackroyd

50 FIRST DATES - Adam Sandler and Drew Barrymore

JUST LIKE HEAVEN - Reese Witherspoon & Mark Ruffalo

THE FUGITIVE - Harrison Ford and Tommy Lee Jones

THE FLY - 1986 Jeff Goldblum and Geena Davis

BLADE RUNNER - Harrison Ford

THE FOG - (John Carpenter) Jamie Lee Curtis

GODZILLA - Mathew Broderick script review

NAKED GUN and Leslie Neilson

AUSTIN POWERS and Mike Myers (all)

MISERY - Kathy Bates

RACE THE SUN - Halle Berry and James Belushi

GHOST - Patrick Swayze, Demi Moore

BREAKFAST AT TIFFANY'S - Audrey Hepburn and George Peppard

SCHINDLERS LIST (1993, Steven Spielberg)

A CIVIL ACTION - John Travolta

MARS ATTACK - Jack Nicholson

WOLF - Jack Nicholson & Michelle Pfeiffer

AUSTIN POWERS - Mike Myers

BLADES OF GLORY -

WELCOME TO THE JUNGLE - The Rock, Dwayne Johnson

SEVEN (1996, David Fincher) - Morgan Freeman, Brad Pitt

EVERY WHICH WAY BUT LOOSE - Clint Eastwood

NORTH BY NORTHWEST (1959, Alfred Hitchcock)

BRIDGET JONES DIARY - Rennie Zellwegger

THE WIZARD OF OZ (1939, Victor Fleming) - Judy Garland

ET - Richard Dreyfus (1977 Steven Spielberg)

A MAN CALLED HORSE - Richard Harris

BORN FREE - 1966

JASON AND THE ARGONAUTS (1963)

CHITTY CHITTY BANG BANG - Dick Van Dyke

WATERLOO BRIDGE - Vivien Leigh and Robert Taylor

STAIRWAY TO HEAVEN - David Niven and Kim Hunter

THE AWAKENING - Charlton Heston

DIRTY ROTTEN SCOUNDRELS - Steve Martin and Michael Caine - Comedy

STIR CRAZY - Gene Wilder and Richard Prior

WESTWORLD - Yul Bryner

MINORITY REPORT (2002, Steven Spielberg) - Tom Cruise

KING KONG - Faye Wray B&W 1933

OUT OF TIME - Denzel Washington

ROBOCOP -

MOBY DICK - Herbert Melville's tale of a whale that gives as good as it gets.

THE ROAD TO PERDITION - Tom Hanks, Daniel Craig and Paul Newman

REAR WINDOW (1954, Alfred Hitchcock) - James Stewart

THE HULK - 2003 Eric Bana & Jennifer Connelly

AMERICAN BEAUTY (1999, Sam Mendes) - Kevin Spacey, Annette Bening

THE KINGS SPEECH - Colin Firth

TAKEN - Liam Neeson

NANNY MCFEE - Emma Thomson, Colin Firth

THE HUNT FOR RED OCTOBER - Sean Connery, Alec Baldwin

CHINATOWN (1974, Roman Polanski) - Jack Nicholson

THELMA and LOUISE - Susan Sarandon and Geena Davis

BILLY ELLIOT - Jamie Bell and Julie Walters

IT'S A WONDERFUL LIFE (1946, Frank Kapra) - James Stewart

THE SHINING (1980, Stanely Kubrick) - Jack Nicholson
CARTOONS OF NOTE
Gone With the Wind
FILM COMPANIES
Amblin Entertainment | Carolco | Castle Rock Entertainment
Columbia (Sony Entertainment) | DreamWorks | Metro Goldwyn Mayor
Miramax | Paramount (a Viacom company)
Pixar | RKO Pictures | Tristar Pictures | Twentieth Century Fox | United Artists
Universal Pictures | Walt Disney
TELEVISION COMPANIES
ABC | BBC (the) | CBS | ITV | SKY | NBC
SOAPS: BROOKSIDE | CASUALTY | CORRIE | EASTENDERS | EMMERDALE | HOLBY
NEIGHBOURS | SCHITT'S CREEK | THE BILL
DIRECTORS
TOP 25 DIRECTORS | CHRIS NOLAN | GEORGE LUCAS | JAMES CAMERON
JERRY BRUCKHEIMER | STEVEN SPIELBERG | RIDLEY SCOTT
QUENTIN TARANTINO | GORE VERBINSKI | PETER JACKSON | PETER WEIR
So, what makes a good film? A film is a story told in such a way that it captures the imagination. It may also be informative as a portrayal of a particular human characteristic or event - love, strength, skill. Hence, you need a good story to begin with and this is where it gets complicated. But, before we get lost in storylines, you also need great actors. People who can breath life into a script. Then you need great production, and this starts with directors and producers. Producers, recognise they have a good story and put all the ingredients together; actors, locations, special effects and finance. Directors, turn words on a page into pictures, then paste them together to keep the story moving. It is an art. It is also an expensive art where the rewards are well worth the investment, provided you have that something special to begin with.
There are still so many good films to be made. New stories will always come along to inspire a film. Equally, some good 'old' films need remaking, and that is the reason why the list above is forever changing.
We've created this website to capture projects of significant interest, some of which are national treasures, summing up all the values of the countries that contribute to make our planet such an interesting place. It is a great shame that life on earth will one day wither and die. Films and other artifacts if preserved in space, may enrich the lives of other species. It is not the winning that matters, it is the taking part - in what appears to be an intergalactic saga spread over millenniums.
AWARD and NOMINATIONS
BAFTA - British Academy of Film and Television Arts
A - Z FILMS INDEX
A - Z ACTORS INDEX
| | | | |
| --- | --- | --- | --- |
| Dermot Mulroney | | Kristen Bell | Ted Danson |
UK CURRENT AFFAIRS:
EQUINOX | CUTTING EDGE | FILE ON FOUR | MAN ALIVE | NEWSNIGHT | NEWSWATCH | PANORAMA
QUESTION TIME | THE MONEY PROGRAMME | THIS WEEK
UK TV & SOAPS:
CASUALTY | CORRIE | EASTENDERS | EMMERDALE | HOLBY | HOLLYOAKS
NEIGHBOURS | THE BILL | BRITAINS GOT TALENT
BRITISH ACADEMY TV AWARDS | BRITISH SOAP AWARDS | NATIONAL TV AWARDS
YOUR FAVORITE 100 FILMS + 100 by $ Earnings
Films generate income from several revenue streams including theatrical exhibition, home video, television broadcast rights and merchandising. However, theatrical box office earnings are the primary metric for trade publications (such as Variety and Box Office Mojo) in assessing the success of a film, mostly due to the availability of the data compared to sales figures for home video and broadcast rights, and also due to historical practice. Included on the list are charts of the top box-office earners (ranked by both the nominal and real value of their revenue), a chart of high-grossing films by calendar year, a timeline showing the transition of the highest-grossing film record, and a chart of the highest-grossing film franchises and series. All charts are ranked by international theatrical box office performance where possible, excluding income derived from home video, broadcasting rights and merchandise.

Traditionally, war films, musicals and historical dramas have been the most popular genres, but franchise films have been the best performers in the 21st century, with films from the Harry Potter, Lord of the Rings and Pirates of the Caribbean series dominating the top end of the list. Since Superman (1978) there has been new interest in the superhero genre; Batman from DC Comics and films based on the Marvel Comics brand such as Spider-Man, X-Men and films in the Marvel Cinematic Universe have all done particularly well. The only films in the top ten that do not form a franchise are the top two, Avatar and Titanic, both directed by James Cameron. Animated family films have performed consistently well, with Disney films enjoying lucrative re-releases prior to the home video era. Disney enjoyed later success with its Pixar brand, of which the Toy Story films and Finding Nemo have been the best performers; beyond Pixar animation, the Shrek, Ice Age and Madagascar series have met with the most success.

While inflation has eroded away the achievements of most films from the 1960s and 1970s, there are franchises originating from that period that are still active: James Bond and Star Trek films are still being released periodically, and the Star Wars saga was reprised after a lengthy hiatus; Indiana Jones also saw a successful comeback after lying dormant for nearly twenty years. All four are still among the highest-grossing franchises, despite starting over thirty years ago. Some of the older films that held the record of highest-grossing film still have respectable grosses even by today's standards, but do not really compete against today's top-earners: Gone with the Wind for instance—which was the highest-grossing film for 25 years—does not even make the top fifty in the modern market, but, adjusted for inflation, it would still be the highest-grossing film. All grosses on the list are expressed in US dollars at their nominal value, except where stated otherwise.
HIGHEST GROSSING FILMS, INFLATION ADJUSTED:
| Rank | Title | Worldwide gross (constant $) | Year |
| --- | --- | --- | --- |
| 1 | | $3,301,400,000 | 1939 |
| 2 | | $2,782,300,000 | 2009 |
| 3 | | $2,710,800,000 | 1977 |
| 4 | | $2,413,800,000 | 1997 |
| 5 | | $2,269,800,000 | 1965 |
| 6 | | $2,216,800,000 | 1982 |
| 7 | | $2,098,600,000 | 1956 |
| 8 | | $1,988,600,000 | 1965 |
| 9 | | $1,945,100,000 | 1975 |
| 10 | | $1,746,100,000 | 1937 |
HIGHEST GROSSING FILMS:

Background shading indicates films playing in the week commencing 11 January 2013 in theaters around the world.

| Rank | Title | Worldwide gross | Year |
| --- | --- | --- | --- |
| 1 | | $2,782,275,172 | 2009 |
| 2 | | $2,185,372,302 | 1997 |
| 3 | | $1,511,757,910 | 2012 |
| 4 | | $1,328,111,219 | 2011 |
| 5 | | $1,123,746,996 | 2011 |
| 6 | Lord of the Rings: Return of the King !The Lord of the Rings: The Return of the King | $1,119,929,521 | 2003 |
| 7 | Dark Knight Rises !The Dark Knight Rises | $1,081,041,287 | 2012 |
| 8 | | $1,066,179,725 | 2006 |
| 9 | | $1,063,171,911 | 2010 |
| 10 | | $1,043,871,802 | 2011 |
| 11 | Star Wars Episode 1 !Star Wars Episode I: The Phantom Menace | $1,027,044,677 | 1999 |
| 12 | | $1,024,299,904 | 2010 |
| 13 | | $1,024,193,213 | 2012 |
| 14 | Dark Knight !The Dark Knight | $1,004,558,444 | 2008 |
| 15 | | $974,755,371 | 2001 |
| 16 | | $963,420,425 | 2007 |
| 17 | | $956,399,711 | 2010 |
| 18 | Lion King !The Lion King | $951,583,777 | 1994 |
| 19 | | $939,885,929 | 2007 |
| 20 | | $934,416,487 | 2009 |
| 21 | Lord of the Rings: Two Towers !The Lord of the Rings: The Two Towers | $926,047,111 | 2002 |
| 22 | | $921,719,661 | 2003 |
| 23 | | $919,838,758 | 2004 |
| 24 | | $914,691,118 | 1993 |
| 25 | | $896,911,078 | 2005 |
| 26 | | $890,871,626 | 2007 |
| 27 | | $886,686,817 | 2009 |
| 28 | | $878,979,634 | 2002 |
| 29 | | $875,238,162 | 2012 |
| 30 | Lord of the Rings: Fellowship of the Ring !The Lord of the Rings: The Fellowship of the Ring | $871,530,324 | 2001 |
| 31 | Star Wars Episode 3 !Star Wars Episode III: Revenge of the Sith | $848,754,768 | 2005 |
| 32 | | $836,303,693 | 2009 |
| 33 | | $831,844,187 | 2012 |
| 34 | | $825,532,764 | 2010 |
| 35 | | $822,004,195 | 2012 |
| 36 | | $821,708,551 | 2002 |
| 37 | | $817,400,891 | 1996 |
| 38 | | $798,958,162 | 2007 |
| 39 | | $796,688,549 | 2004 |
| 40 | | $792,910,554 | 1982 |
| 41 | | $786,636,033 | 2008 |
| 42 | | $783,766,341 | 2004 |
| 43 | Star Wars Episode 4 !Star Wars | $775,398,007 | 1977 |
| 44 | | $769,679,473 | 2009 |
| 45 | Da Vinci Code !The Da Vinci Code | $758,239,851 | 2006 |
| 46 | | $752,600,867 | 2010 |
| 47 | | $752,216,557 | 2012 |
| 48 | Chronicles of Narnia: Lion, the Witch and the Wardrobe !The Chronicles of Narnia: The Lion, the Witch and the Wardrobe | $745,013,115 | 2005 |
| 49 | Matrix Reloaded !The Matrix Reloaded | $742,128,461 | 2003 |
| 50 | | $742,110,251 | 2012 |