Charlize Theron (born August 7, 1975) is an Academy Award-winning Afrikaner actress and former fashion model, who was born in South Africa. Her film role in Prometheus was released on the 8th of June 2012, a sequel to the Alien franchise, directed by Ridley Scott and co starring Michael Fassbender.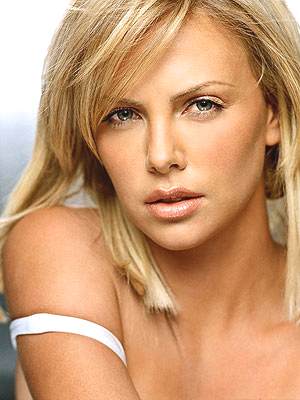 Charlize Theron - poker face
Biography - Early life
Theron was born in Benoni, South Africa. Her father, Charles Theron, was a construction company owner of French Huguenot descent; her mother, Gerda, is of German descent and took over her husband's business after his death. Theron's first language is Afrikaans, and her second is English. (In the United States, both in her films and while being interviewed, etc., Theron speaks with a totally unaccented American style of speech, leading most Americans to assume she is American.)
"Theron" is a French surname pronounced in Afrikaans as "Tronn," although she has said that she prefers the pronunciation "Thrown."[1] The pronunciation commonly used in the United States is as spelled: THER-on.
Theron grew up as the only child on her parents' farm near Johannesburg (Benoni) and was sent to a boarding school at the age of thirteen. At fifteen, Theron witnessed the death of her father, an abusive alcoholic; her mother shot him in self-defense when he attacked her. No charges were pressed.
Prometheus - out June 8th 2012
Career
At the age of sixteen, Theron traveled to Milan, Italy, on a one-year modeling contract, after winning a local competition. Her contract ended while she was in New York City, and she decided to remain there, attending the Joffrey Ballet School, where she trained as a ballet dancer. A knee injury ended this career path at the age of 18.
Unable to dance, she bought a ticket to Los Angeles. After eight months in the city, she was cast in her first film part, a non-speaking role in the direct-to-video film Children of the Corn III. She followed this with larger roles in widely released Hollywood films, and her career skyrocketed in the late 1990s, with box office successes like The Devil's Advocate, The Cider House Rules, and Mighty Joe Young.
The May 1999 issue of Playboy published nude photos of Theron, taken during the early years of her modeling career. Claiming they had been "for private use," Theron ended up suing photographer Guido Argentini.
After appearing in a few notable films, Theron starred as serial killer Aileen Wuornos in the film Monster (2003). Film critic Roger Ebert called it "one of the greatest performances in the history of the cinema" [2]), for which Theron won the Best Actress Oscar at the 76th Academy Awards in February 2004, as well as the SAG Award and the Golden Globe Award. She is the first South African to win an Oscar for Best Actress.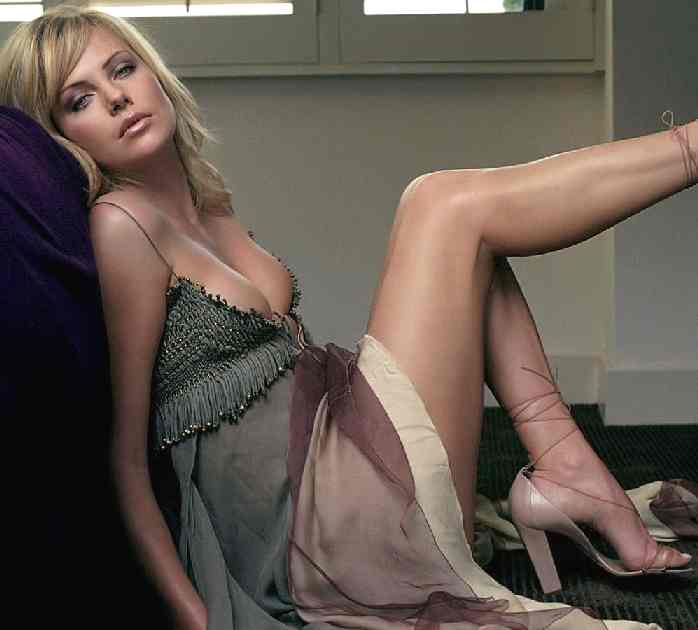 Theron sensual in evening dress
Having signed a deal with John Galliano in 2004, Theron replaced Estonian model Tiiu Kuik in the J'ADORE advertisements by Christian Dior; she is the current spokeswoman for Dior perfume. On September 30, 2005, she received her own bronze star on the Hollywood Walk of Fame. In the same year, she starred in the financially unsuccessful science fiction thriller Æon Flux and was given positive reviews, as well as a Best Actress Golden Globe nomination, for her lead performance in the drama North Country. She had also been nominated for an Oscar as a lead actress for the role, although she did not win; this was her second nomination.
In 2005, Theron also portrayed Rita, Michael Bluth's (Jason Bateman) love interest on the third season of FOX's critically acclaimed sitcom, Arrested Development.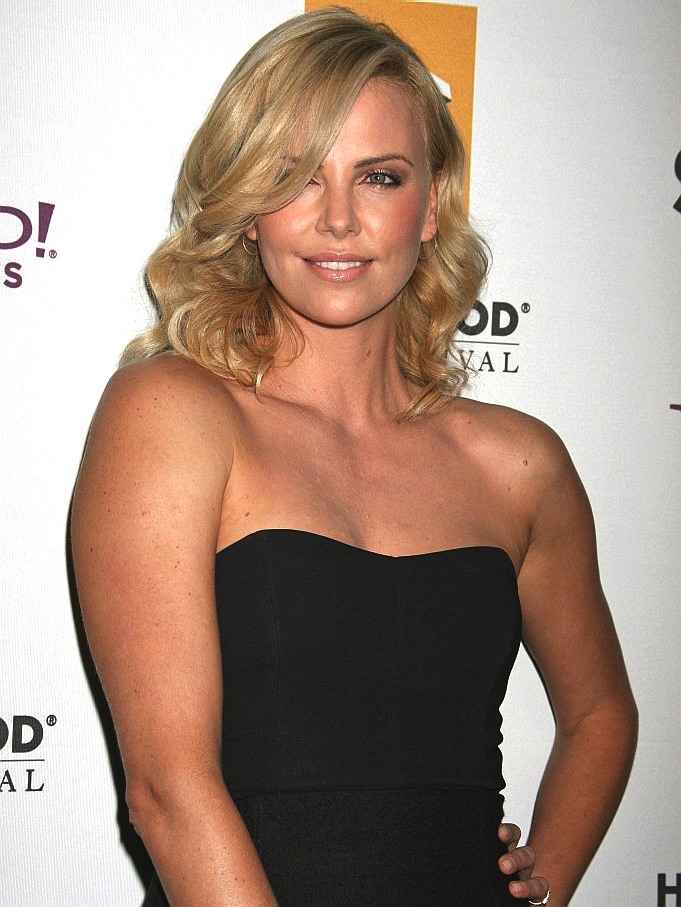 Charlize Theron holding up a little black number
Personal life
Theron dated the lead singer of Third Eye Blind, Stephan Jenkins, from January 1998 to July 2001. Jenkins broke up with her after failing to take her requests of marriage seriously.[4] Theron now resides in Los Angeles with her long-time boyfriend, Stuart Townsend, with whom she starred in the 2004 film Head in the Clouds, as well as in the 2002 film Trapped; she has said that they will not marry until same-sex couples are able to have their marriages recognized. In October 2005, her mother, Gerda, was married in California. The media thought that Charlize was the one getting married (to Townsend) and the paparazzi got as close as it could for the photos.
While filming Æon Flux in Berlin, Germany, Theron had surgery on a herniated cervical disc in her neck, the result of an injury incurred on the set during a stunt.
In May 2006, Maxim magazine named Theron #25 in its annual Hot 100 issue.
Theron is also involved in women's rights organizations [5]. She has tried to apply for a German passport because of her mother's German ancestry, but was turned down because she did not have any family members currently residing there.[6]
In 2006, Theron won GLAAD's Vanguard Award at the GLAAD Media Awards for increasing "visibility and understanding in the lesbian, gay, bisexual and transgender community."
Theron is a supporter of animal rights and active member of PETA. She recently appeared in a PETA ad for their anti-fur campaign [7]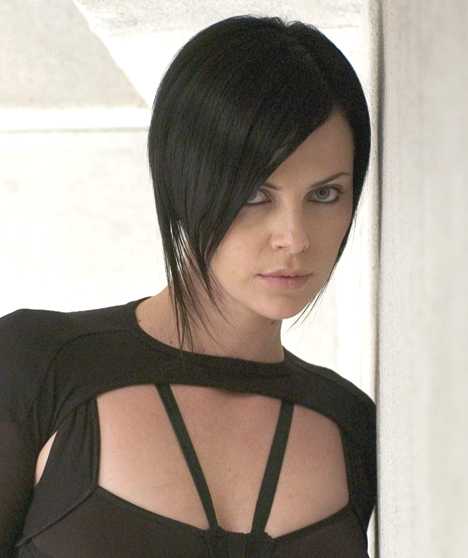 Theron in Aeon Flux
Actress - filmography
(In Production) (2000s) (1990s)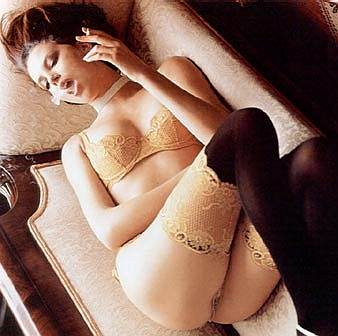 Charlize smoking - naughty
Filmography as:
Producer - filmography

(In Production) (2000s)
The Ice at the Bottom of the World (2007) (pre-production) (producer)



Monster (2003) (producer)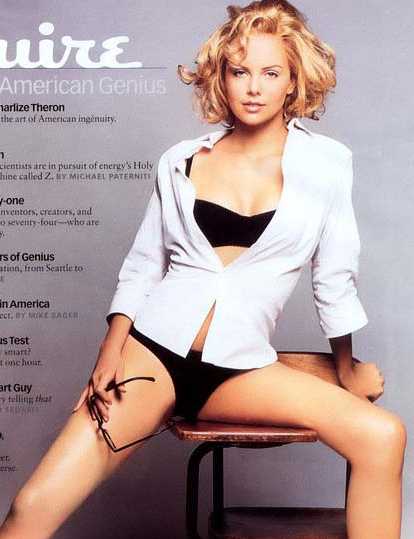 Charlize Theron - Esquire magazine
Filmography as:
Self - filmography
(2000s) (1990s)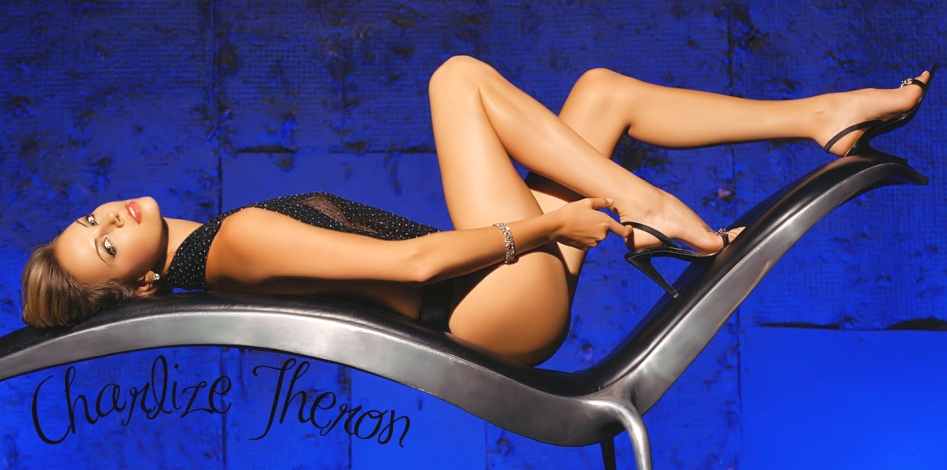 Charlize taking it easy in my favourite chair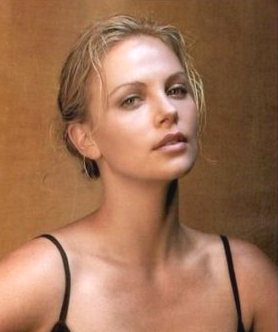 Charlize Theron - natural beauty
Filmography as: Archive Footage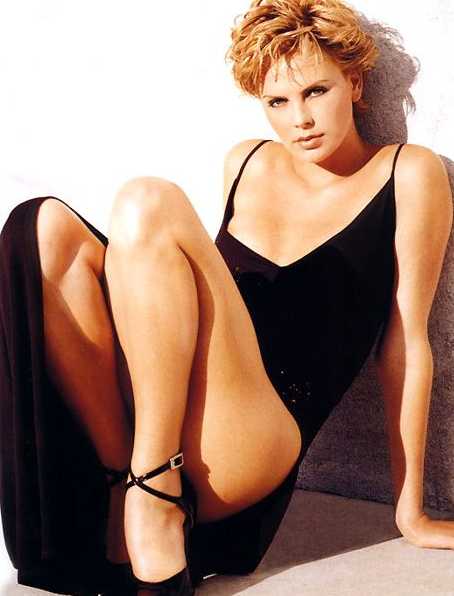 Charlize Theron in 2001
LINKS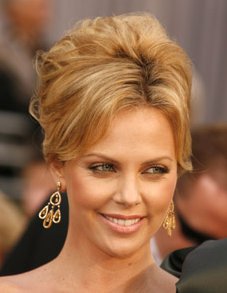 Charlize Theron - dressed to kill
A - Z FILMS INDEX
Charlize Theron - on Prometheus, don't miss it Youtube
(She was a bit optimistic @ March 18th - but what the heck)
A - Z ACTORS INDEX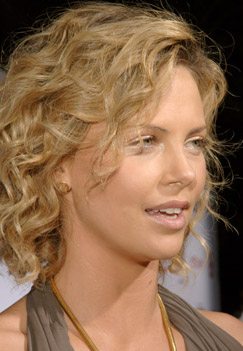 Charlize Theron with that Marilyn look
New energy drinks for the adventurous