Just like Heaven is a romantic comedy film released on September 16, 2005, in the U.S. and Canada. Set in San Francisco, it stars Reese Witherspoon, Mark Ruffalo, and Jon Heder (in his first film appearance following Napoleon Dynamite). It reached #1 in the United States box office, though it earned much less than anticipated. It is based on the novel If Only It Were True (Et si c'était vrai...) by Marc Levy. Bollywood has a movie I See You with similar storyline.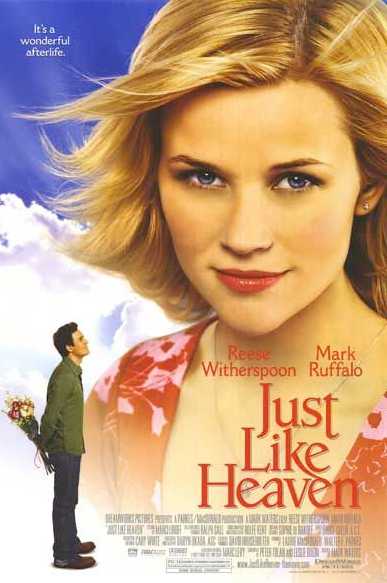 Just like Heaven
Plot
Elizabeth Masterson (Reese Witherspoon), a young doctor whose work is her whole life, is involved in a car accident. Three months later, David Abbott (Mark Ruffalo), a loner recovering from the death of his wife, moves into her apartment.
Elizabeth appears to David at the apartment. Though seemingly a normal person, she has ghostly properties and abilities: she can suddenly appear and disappear, and move through walls. When they meet, they are both surprised, as Elizabeth is not aware yet of her condition.
For the most part, David is the only one who can see Elizabeth, leading others to believe that he is hallucinating and talking to himself. It is later revealed that one of Elizabeth's young nieces can also see her.
At first, Elizabeth does not remember anything of her life, and refuses to believe that she is dead. Her memories come back gradually. Together, assisted by Zen-like psychic Darryl (Jon Heder), she and David find out who she is, what happened to her, and why they are connected.
Eventually, they find that her body is in a coma in the hospital. In accordance with her living will, she will soon be taken off life support. Elizabeth's spirit and David, who have fallen in love, manage to prevent this just in time, and she miraculously recovers. However, she doesn't remember anything that happened during the coma.
One day, Elizabeth goes up to her roof and sees David, who got in with the spare key and is finishing up the garden there. Just as he is about to leave, she asks for her key back. When their hands touch, her memory is restored, and they kiss.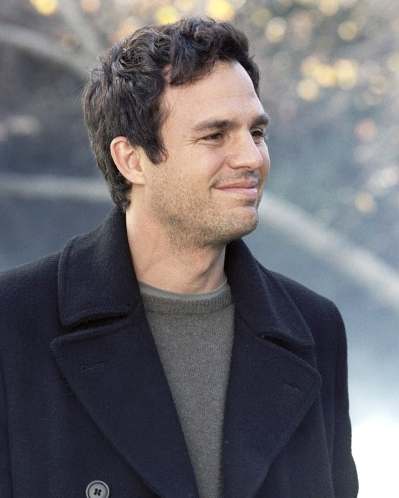 Mark Ruffalo as David Abbott
Critical reaction
The film, though popular, was somewhat overshadowed by Witherspoon's more high-profile and almost simultaneously released blockbuster Walk the Line. Critics were mixed on the film, although the most prominent of them, such as Roger Ebert, Richard Roeper, and A.O. Scott, gave it favorable reviews. They all seemed to agree that the plot had logical flaws that were somewhat overcome by good dialogue and characterization. The performances of Witherspoon, Ruffalo, and Heder were all generally well-received.
Heder's appearance helped to debunk an urban rumor that the actor had died shortly after filming Napoleon Dynamite. The DVD release in February 2006 was given unusually strong promotional publicity. In 2006, the movie was awarded "worst foreign movie of the year" by the "Gérard du Cinema" Academy, an equivalent of the "Golden Raspberry Awards" in France.
I rated this movie very highly because it really has accomplished what movies like this should achieve. It is a chic flick, and for this reason is not going to be nominated for any academy awards, but it is has a very solid story, beautifully told and directed with a superb cast and great chemistry. Unbelievable as ghosts or spirits might seem, we'd all like to believe things like this could happen, thus the story is one that should be told, in this case rather well.

Everyone (yes guys) can enjoy this movie from beginning to end. It is entertaining, genuine, and original, bringing a fresh and worthwhile love story to life in a way that many others have tried and failed.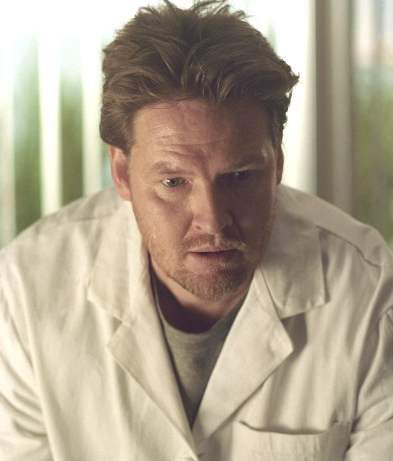 Ben Shenkman as Dr. Brett Rushton
Critical reaction
Theme song
The title of this film is also the name of a popular 1987 song by the Cure, which singer Katie Melua covered for the film soundtrack. Melua's version is played over the opening titles; the original Cure version is played over much of the closing credits. The credits conclude with more of Melua's version.
LINKS and REFERENCE
Dina Spybey - Abby Brody (as Dina Waters)
A - Z FILMS INDEX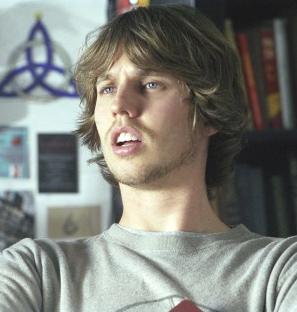 Jon Heder as Darryl
A - Z ACTORS INDEX
---
A taste for adventure capitalists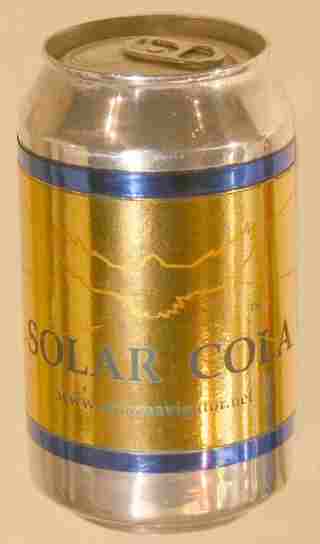 Solar Cola - a healthier alternative