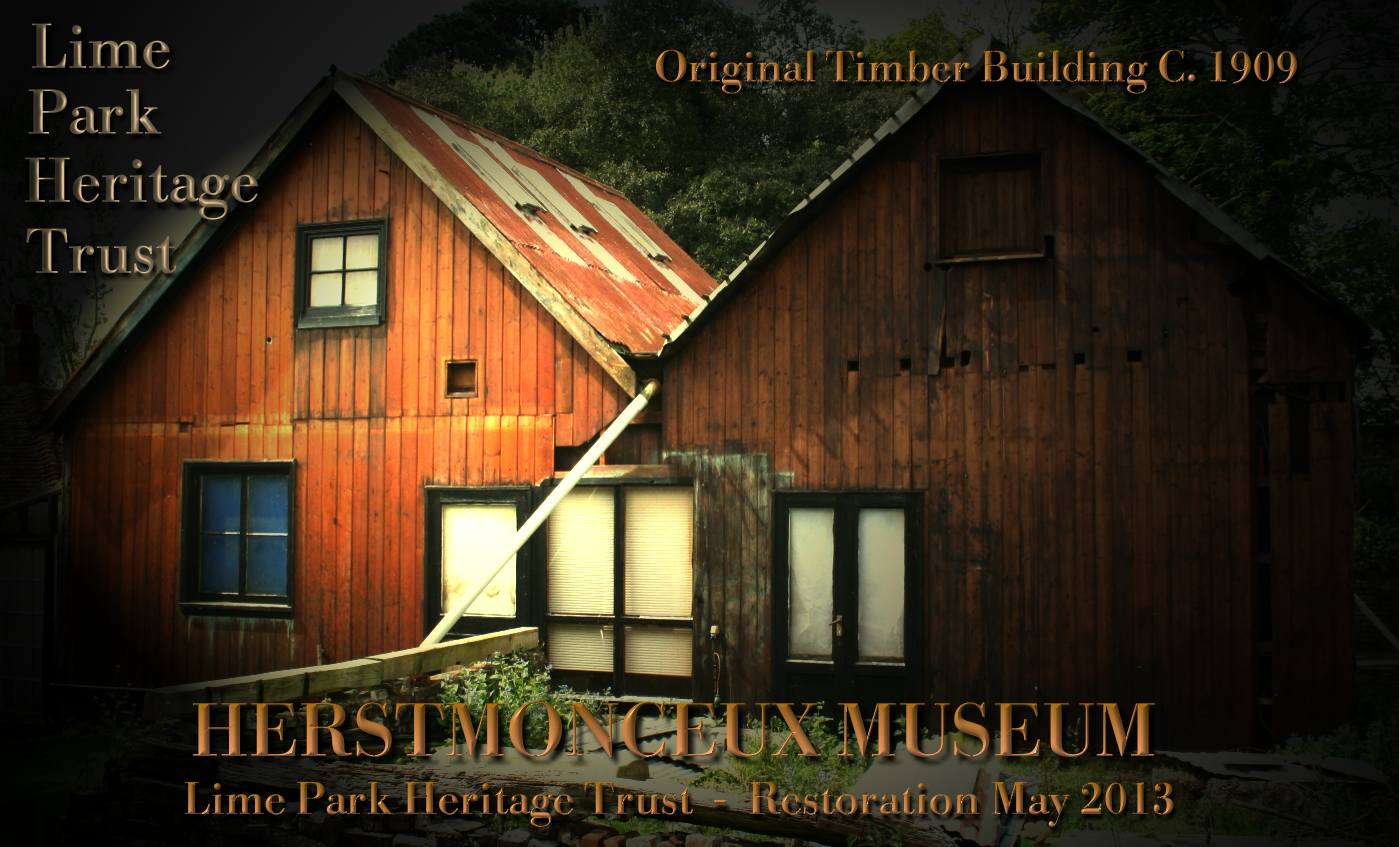 A ghost is usually defined as the apparition of a deceased person, frequently similar in appearance to that person, and encountered in places he or she frequented, or in association with the person's former belongings. The word "ghost" may also refer to the spirit or soul of a deceased person, or to any spirit or demon. Ghosts are often associated with haunting, which is, according to the Parapsychological Association, "the more or less regular occurrence of paranormal phenomena associated with a particular locality (especially a building) and usually attributed to the activities of a discarnate entity; the phenomena may include apparitions, poltergeist disturbances, cold drafts, sounds of steps and voices, and various odors."
Ghosts are controversial phenomena. According to a poll conducted in 2005 by the Gallup Organization, about 32% of Americans believe in the existence of ghosts. The term ghost has been replaced by apparition in parapsychology, because the word ghost is deemed insufficiently precise.
Historical Background
The belief in ghosts as souls of the departed is closely tied to the ancient concept of animism, which attributed souls to everything in nature, including human beings, animals, plants, rocks, etc. As the nineteenth-century anthropologist James Frazer explained in his classic work, The Golden Bough, souls were seen as the creature within that animated the body:
"As the savage commonly explains the processes of inanimate nature by supposing that they are produced by living beings working in or behind the phenomena, so he explains the phenomena of life itself. If an animal lives and moves, it can only be, he thinks, because there is a little animal inside which moves it. If a man lives and moves, it can only be because he has a little man or animal inside, who moves him. The animal inside the animal, the man inside the man, is the soul. And as the activity of an animal or man is explained by the presence of the soul, so the repose of sleep or death is explained by its absence; sleep or trance being the temporary, death being the permanent absence of the soul."
Although the human soul was sometimes symbolically or literally depicted in ancient cultures as a bird or other animal, it was widely held that the soul was an exact reproduction of the body in every feature, even down to clothing the person wore. This is depicted in artwork from various ancient cultures, including such works as the Egyptian Book of the Dead also The Mummy, which shows deceased people in the afterlife appearing much as they did before death, including the style of dress.
Another widespread belief concerning ghosts is that they were composed of a misty, airy, or subtle material. Anthropologists speculate that this may also stem from early beliefs that ghosts were the person within the person, most noticeable in ancient cultures as a person's breath, which upon exhaling in colder climates appears visibly as a white mist. This belief may have also fostered the metaphorical meaning of "breath" in certain languages, such as the Latin spiritus and the Greek pneuma, which by analogy became extended to mean the soul. In the Bible, God is depicted as animating Adam with a breath.
Although the evidence for ghosts is largely anecdotal, the belief in ghosts throughout history has remained widespread and persistent.
In many historical accounts, ghosts were thought to be deceased persons looking for vengeance, or imprisoned on earth for bad things they did during life. Most cultures have ghost stories in their mythologies. Many stories from the Middle Ages and the Romantic era rely on the macabre and the fantastic, and ghosts are a major theme in literature from those eras.
Ghost stories date back to ancient times, and can be found in many different cultures. The Chinese philosopher, Mo Tzu (470-391 BC), is quoted as having said:
"The way to find out whether anything exists or not is to depend on the testimony of the ears and eyes of the multitude. If some have heard it or some have seen it then we have to say it exists. If no one has heard it and no one has seen it then we have to say it does not exist. So, then, why not go to some village or some district and inquire? If from antiquity to the present, and since the beginning of man, there are men who have seen the bodies of ghosts and spirits and heard their voices, how can we say that they do not exist? If none have heard them and none have seen them, then how can we say they do? But those who deny the existence of the spirits say: "Many in the world have heard and seen something of ghosts and spirits. Since they vary in testimony, who are to be accepted as really having heard and seen them?" Mo Tzu said: As we are to rely on what many have jointly seen and what many have jointly heard, the case of Tu Po is to be accepted." (note: King Hsuan (827-783 BC) executed his minister, Tu Po, on false charges even after being warned that Tu Po's ghost would seek revenge. Three years later, according to historical chronicles, Tu Po's ghost shot and killed Hsuan with a bow and arrow before an assembly of feudal lords.)
One of the earliest known ghost "sightings" in the west took place in Athens, Greece. Pliny the Younger (c. 63 - 113 AD) described it in a letter to Licinius Sura: Athenodoros Cananites (c. 74 BC – 7 AD), a Stoic philosopher, decided to rent a large, Athenian house, to investigate widespread rumors that it was haunted. Athenodoros staked out at the house that night, and, sure enough, a dishevelled, aged spectre, bound at feet and hands with rattling chains, eventually "appeared". The spirit then beckoned for Athenodoros to follow him; Athenodoros complied, but the ghost soon vanished. The philosopher marked the spot where the old man had disappeared, and, on the next day, advised the magistrates to dig there. The man's shackled bones were reportedly uncovered three years later. After a proper burial, the hauntings ceased.
Many Eastern religious traditions also subscribe to the concept of ghosts. The Hindu Garuda Purana has detailed information about ghosts.
The ancient texts of the Hebrew Torah and the Bible mention many ghostly events. For instance, in the Second Book of Samuel, a disguised King Saul has the Witch of Endor summon the spirit of Samuel, while in the Gospel of Matthew, the Twelve Apostles at first believe Jesus to be a ghost when they see him walking on water. In addition, the Holy Ghost is a common way to describe the Holy Spirit as described in various ancient texts of the Bible.
LINKS and REFERENCE
Simpson, John; Weiner, Edmund (1989). Oxford English Dictionary, second, London: Oxford University Press. ISBN 0-19-861186-2.

Hutton, Ronald (1996). Stations of the Sun: A History of the Ritual Year in Britain. New York: Oxford aperbacks. ISBN 0-19-285448-8.

Rogers, Nicholas (2002). Halloween: From Pagan Ritual to Party Night. New York: Oxford University Press, 411. ISBN 0-19-514691-3.

Heald, Claire. "Boo! Is Halloween too scary?", BBC News Magazine

"Pumpkin passions", BBC

"Fines for Halloween troublemakers", BBC News

Rogers, p. 49.

Anderson, Richard (2000). Antique Halloween Postcards and E-cards (HTML). shaktiweb.com.

Dawn Kroma; Lou Kroma (n.d.). Beistle: An American Halloween Giant (HTML). Spookshows.com.

Ledenbach, Mark B. (n.d.). A Brief History of Halloween Collectibles (HTML). halloweencollector.com.

Skal, David J. (2002). Death Makes a Holiday: A Cultural History of Halloween. New York: Bloomsbury, 34. ISBN 1-58234-230-X.

Mikkelson, Barbara and David P.. "Halloween Loot."

2006 Halloween Consumer Intentions and Actions Survey. Washington, DC: The National Retail Federation.

Trick-or-treaters can expect Mom or Dad's favorites in their bags this year. National Confectioners Association (2005).

Fun Facts: Halloween. National Confectioners Association (2005)

For example, the American poet John Greenleaf Whittier, born in 1807, recalled carving pumpkins in his youth.

"Halloween outfits 'create fear'", BBC News

Tolley, Ellen, Krugman, Scott. "Good Triumphs over Evil for Most Popular Halloween Costume", National Retail Federation

Beauchemin, Genevieve, CTV.ca News Staff. "UNICEF to end Halloween 'orange box' program", CTV

Grannis, Kathy; Scott Krugman (20 September 2006). As Halloween Shifts to Seasonal Celebration, Retailers Not Spooked by Surge in Spending (HTML). National Retail Federation.

The Celtic League Calendar (HTML). The Celtic League (n.d.).

Bishop challenges supermarkets to lighten up Halloween (HTML). www.manchester.anglican.org (n.d.).

Halloween and All Saints Day (HTML). newadvent.org (n.d.).

Reformation Day: What, Why, and Resources for Worship (HTML). The General Board of Discipleship of The United Methodist Church (2005-10-21).

Feast of Samhain/Celtic New Year/Celebration of All Celtic Saints November 1 (HTML). All Saints Parish (n.d.).

Gyles Brandreth, "The Devil is gaining ground" The Sunday Telegraph (London), March 11, 2000.

Salem 'Saint Fest' restores Christian message to Halloween (HTML). www.rcab.org (n.d.).

What's the difference between All Saints and All Souls (HTML). uscatholic.claretians.org (n.d.).

Reece, Kevin. "School District Bans Halloween", KOMO News, 2004-10-24.

Diane C. Arkins, Halloween: Romantic Art and Customs of Yesteryear, Pelican Publishing Company (2000). 96 pages. ISBN 1-56554-712-8

Diane C. Arkins, Halloween Merrymaking: An Illustrated Celebration Of Fun, Food, And Frolics From Halloweens Past, Pelican Publishing Company (2004). 112 pages. ISBN 1-58980-113-X

Phyllis Galembo, Dressed for Thrills: 100 Years of Halloween Costumes and Masquerade, Harry N. Abrams, Inc. (2002). 128 pages. ISBN 0-8109-3291-1

Hatcher, L. 2006. The Magic Eightball Test: A Christian Defense of Halloween and All Things Spooky

Ronald Hutton, Stations of the Sun: A History of the Ritual Year in Britain, Oxford Paperbacks (2001). 560 pages. ISBN 0-19-285448-8

Jean Markale, The Pagan Mysteries of Halloween: Celebrating the Dark Half of the Year (translation of Halloween, histoire et traditions), Inner Traditions (2001). 160 pages. ISBN 0-89281-900-6

Lisa Morton, The Halloween Encyclopedia, McFarland & Company (2003). 240 pages. ISBN 0-7864-1524-X

Nicholas Rogers, Halloween: From Pagan Ritual to Party Night, Oxford University Press (2002). 198 pages. ISBN 0-19-514691-3

Russo, R. 1998. Halloween: What's a Christian to Do?

Jack Santino (ed.), Halloween and Other Festivals of Death and Life, University of Tennessee Press (1994). 280 pages. ISBN 0-87049-813-4

David J. Skal, Death Makes A Holiday: A Cultural History of Halloween, Bloomsbury USA (2003). 224 pages. ISBN 1-58234-305-5

Ben Truwe, The Halloween Catalog Collection. Portland, Oregon: Talky Tina Press (2003). ISBN 0-9703448-5-6.
Miscellaneous
Religious perspectives