School of Rock is a 2003 American musical comedy film directed by Richard Linklater, written by Mike White, and starring Jack Black. The main plot follows struggling rock singer and guitarist, Dewey Finn (Black), who is kicked out of his band and subsequently disguises himself as a substitute teacher at a prestigious prep school. After witnessing the musical talent in his students, Dewey forms a band of fourth-graders to attempt to win the upcoming Battle of the Bands and pay off his rent. The picture's supporting cast includes: Mike White, Joan Cusack, Sarah Silverman and Miranda Cosgrove.

The film received highly positive reviews from critics, who praised Black's performance. It went on to gross over $131 million worldwide and became the highest grossing musical comedy of all time, until it was overtaken in 2015 by Pitch Perfect 2. A stage musical adaptation is planned to open on Broadway in late 2015, with a television adaptation for Nickelodeon also due to premiere in Autumn 2015.
TEACH - Jack Black is one of our favourite comedy actors. See him in Kong Kong if you don't believe us. Just imagine his as a real teacher. There are a couple more teaching movies that we like, to include: Dangerous Minds and Bad Teacher.
MOVIE PLOT
A rock band known as No Vacancy performs at a nightclub two weeks before auditioning for an upcoming concert known as "Battle of the Bands". Guitarist Dewey Finn creates on-stage antics, including a stage dive that abruptly ends the performance. Dewey wakes up from his dream in an apartment home to Ned Schneebly and his obnoxious girlfriend Patty Di Marco under pressure to make up for the rent that is four months overdue, otherwise he will be evicted. By the time Dewey catches up to No Vacancy in a rehearsing facility, he finds out that the band's vocalist and leader, Theo has dismissed him due to his on-stage antics from the past performances and replaced by a guy called Spider (despite the fact that he is the founding member of the group). The next day, Dewey attempts to sell some of his instruments for rent money, until he answers a phone call from Principal Rosalie Mullins of the prestigious Horace Green prep school, inquiring for Ned about a short-term position as a substitute. Upon being given details of the job, realizing that he will be paid generously, and desperate for money to avoid eviction from his home, Dewey impersonates Ned and is hired. On his first day working at the school, Dewey adopts the name "Mr. S" and spends his first day being lazy, much to the class' confusion.

The next day, Dewey overhears the class in a music lesson and hatches a plan to form them into a new band to compete against No Vacancy in the Battle of the Bands tournament. He casts Zack Mooneyham as the lead guitarist, Freddy Jones as the drummer, Katie on bass guitar, Lawrence on keyboards, with Tomika, Marta, and Alicia as backup singers while he is lead vocals and guitarist. He assigns the rest of the class to various roles of groupies, roadies, and the class representative Summer Hathaway as band manager. The project takes over normal lessons, but helps the students to embrace their talents and grow confident. Dewey secretly takes the key band members out on a fake field trip to sign up for the competition, but unusual things happen, Tomika gets stage fright, and Freddy succumbs to temptation with an invitation to another band's van which ultimately causes Dewey to angrily tell the band off and Freddy. The class is rejected because they show up too late. Dewey goes up to confront the manager who says the bill's full and they're overbooked. When the manager says they're really not what they're looking for, Dewey loses his temper, angrily knocks over the chair and tells him off by berating him. After that, the manager tells Sheila to call security as a penalty for Dewey going over the top. Summer gets them a spot by feigning a terminal illness. The managers reinstate it. The next day, Dewey is almost exposed when Mullins decides to check on his teaching progress, forcing him to teach the real material.

Dewey befriends Mullins, who was once fun-loving and free-spirited, but the pressure of being principal and the expectations of the parents turned her into her current self. Dewey learns that a parent night is scheduled the night before the competition. Before attending the parent meeting, Ned receives a paycheck from the school addressed to him, forcing Dewey to confess that he has been impersonating Ned. Dewey urges Ned not to tell Patty, but after he leaves, she demands the truth and calls the police on Dewey. During the parents meeting, the suspicious parents question what Dewey was teaching the students while eventually, Ned, Patty, and the police arrive. With Mullins bursting in to question, Dewey reveals his true identity, admits that he is not really a licensed teacher, and is fired. Back home, Dewey and Patty clash while Ned intervenes on behalf. Finishing the conversation, Ned admits that he misses playing music and hinted that it was time that Dewey had moved out. The next morning, Mullins is under pressure from the parents that attended the meeting the previous night complaining, but the class decides to not let their hard work go to waste, so they decide to pick up Dewey and attend the competition. Knowing the truth that Dewey is leaving with the class, Patty calls Mullins, whilst an intrigued Ned decides to attend the competition, and closes the door once and for all on Patty in the middle of her rant. The band and crew arrive at the Battle of the Bands in time to see No Vacancy perform their song, "Heal Me, I'm Heartsick". Mullins and the parents arrive at the competition just as Dewey and the class take the stage as the School of Rock, and perform "Teacher's Pet", winning over the crowd, including the stunned parents.

While No Vacancy wins, they become amazed by Dewey's new band, Summer meets several potential producers, and the audience (minus one crazed No Vacancy fan) requests that School of Rock perform an encore. A few weeks later, Dewey and Ned open an after school program called the School of Rock at their apartment to teach children how to play instruments or "Rock 101", whilst Dewey continues to coach the band in "Advanced Rock".
SCHOOL OF ROCKS CAST
Jack Black as Dewey Finn (lead singer, guitar)
Joan Cusack as Principal Rosalie "Roz" Mullins
Mike White as Ned Schneebly
Sarah Silverman as Patty Di Marco
Miranda Cosgrove as Summer "Tinkerbell" Hathaway (band manager)
Joey Gaydos Jr. as Zack "Zack-Attack" Mooneyham (lead guitar)
Kevin Clark as Freddy "Spazzy McGee" Jones (drums)
Rebecca Brown as Katie "Posh Spice" (bass)
Robert Tsai as Lawrence "Mr. Cool" (keyboards)
Maryam Hassan as Tomika "Turkey Sub" (second voice, lead choir)
Caitlin Hale as Marta "Blondie" (choir)
Aleisha Allen as Alicia "Brace Face" (choir)
Brian Falduto as Billy "Fancy Pants" (stylist)
Zachary Infante as Gordon "Roadrunner" (assistant, lights)
James Hosey as Marco "Carrot Top" (assistant, special effects)
Angelo Massagli as Frankie "Tough Guy" (security)
Cole Hawkins as Leonard "Short Stop" (security)
Jordan-Claire Green as Michelle (groupie)
Veronica Afflerbach as Eleni (groupie)
Adam Pascal as Theo
Lucas Babin as Spider
Lucas Papaelias as Neil
Shawn Rodney as Shawn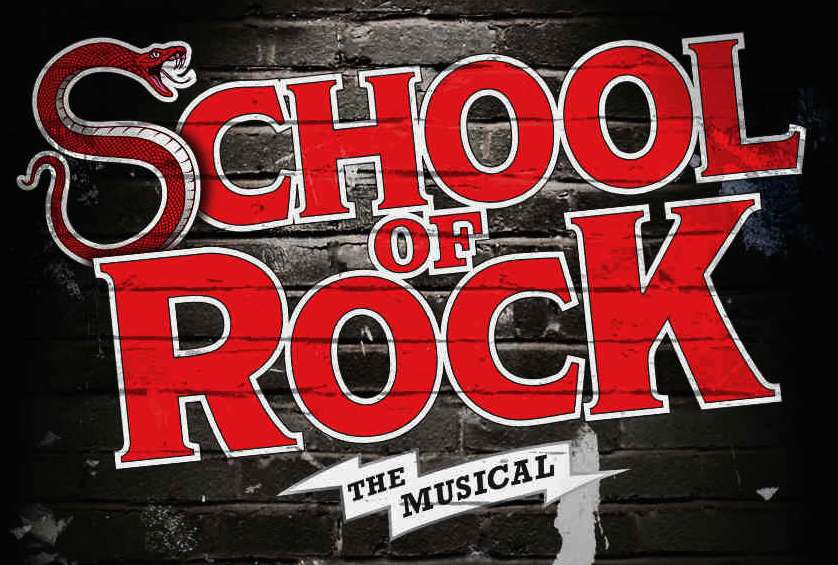 LINKS
Rotten Tomatoes school_of_rock
http://schoolofrockthemusical.com/
http://www.schoolofrock.com/
https://www.facebook.com/SchoolofRockUSA
http://www.imdb.com/title/tt0332379/
http://www.rottentomatoes.com/m/school_of_rock/
https://en.wikipedia.org/wiki/School_of_Rock
A - Z ACTORS INDEX
YOUTUBE
A - Z FILMS INDEX

OCEAN CLEANING ROBOT - See Bluebird Marine Systems at the Innovate UK exhibition in London, Old Billingsgate, between the 9th and 10th of November 2015. BMS will be exhibiting a model of their amazing SeaVax robot and explaining to visitors how the ship works full size.