THE BOND FILES - Daniel Craig becomes the sixth holder of the licence to kill, confirmed October 2005.
I'd like to personally welcome Daniel Craig and congratulate him on accepting his new role as Britain's number one spy. I'd also like to thank the producers and director for choosing an actor likely to inject some magic to the role of the latest 'Casino Royale' movie, which is sure to be a blockbuster.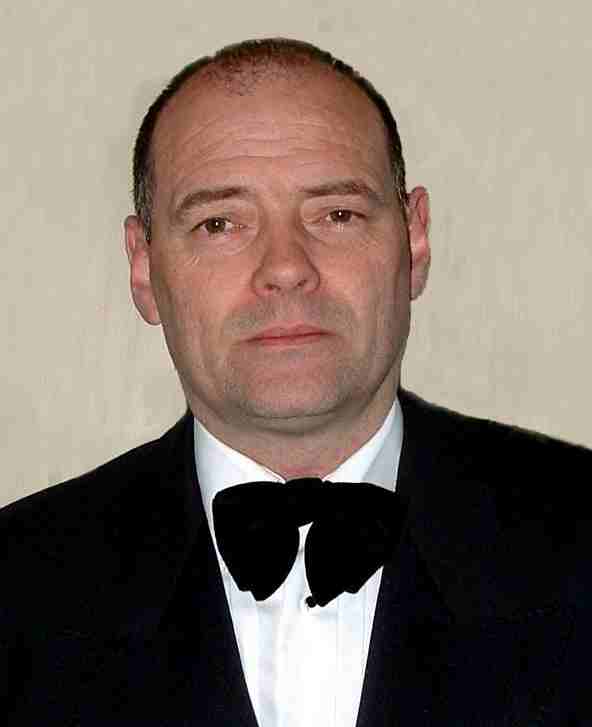 Nelson Kruschandl - Congratulations
Possibly one of the worst-kept secrets in Hollywood has now been confirmed: Finally on the 14th October 2005, the producers of the James Bond movie series announced that British actor Daniel Craig was going to step into the legendary shoes worn by Sean Connery, Roger Moore and Pierce Brosnan, to name just three. Craig was chosen after an exhaustive search in which seemingly every actor with an accent was a possibility, including Clive Owen, Hugh Jackman and Ewan McGregor. Craig's first Bond film, based on Ian Fleming's first Bond book, "Casino Royale," will hit theaters in 2006.
Craig was introduced to the world on Friday in typically flamboyant 007 style, swept up the River Thames on a power launch to a news conference, escorted by Royal Marines boats. Dressed in a blue suit and red tie, Craig posed for photos in the shadow of Tower Bridge, telling reporters: "I'm kind of speechless." Speaking on Friday at his official unveiling, Craig said the strength of the 007 series is that it "redefines itself and is always of its time".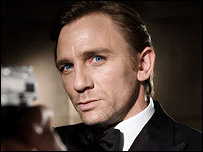 Daniel Craig as James Bond
Producer Michael G Wilson said the film-makers considered more than 200 actors from around the world over two years before settling on Craig. Neither Q nor Moneypenny will appear, Mr Wilson added, but M will return. However, it was not confirmed whether Dame Judi Dench will play the spy chief.
Four years ago James Bond casting director Debbie McWilliams - who is working on the new film Casino Royale - said in an interview Bond had to be "devastatingly handsome, incredibly fit and available". To many Craig would tick all those boxes and more, yet other observers have picked up on the actor's blond hair. Bond has been portrayed by dark-haired actors for the last 40 years and was described as having "dark hair" by Fleming himself.
Mini Filmography:
1996 - Our Friends in the North (above)
2003 - Sylvia, The Mother
2004 - Layer Cake, Enduring Love
The new James Bond made his stage debut at six in Oliver!. The public first noticed him as a Geordie in the 1996 landmark BBC drama Our Friends in the North. Daniel Craig has carved out a niche playing unhinged gangsters. He will be the first blonde haired actor to play 007 and at just 1.83 metres, he will be the shortest.
Sony Pictures had plans to keep the identity of their newest Bond a secret, but as The Hollywood Reporter's Michael Rechtshaffen told the world, the mystery began to unravel earlier in the week. "This was supposed to be this big 'Guess who we've brought in to replace Pierce Brosnan?'" he said. "But we've known about this at least a week. Daniel Craig's own mum, was talking to a Liverpool newspaper two days before saying, 'Oh, we're thrilled to bits about the news'."
Born in Chester, north-west England, in 1968, he is four years younger than Pierce Brosnan was when he agreed to become Bond. He left school at 16 and joined the National Youth Theatre and from there won a place at the prestigious Guildhall School of Music and Dance. Like many British actors, his first professional screen work was on television with small one-off roles in series such as Boon, Heartbeat and Drop the Dead Donkey.
Craig's first excursion as the super-spy will be an adaptation of Casino Royale, Ian Fleming's first 007 book. Craig has long been the personal choice of producer Barbara Broccoli, ahead of the Croatian ER star Goran Visnjic and the Australian actor Sam Worthington.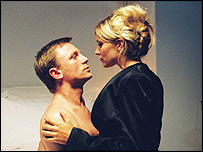 Daniel Craig in 'Layercake'
He has already had more than a taste of being in the limelight — and not just for his acting. He was seen with actress Sienna Miller, 23, during her break-up with Jude Law and, a year ago, he reportedly had a four-month relationship with Kate Moss.
Succeeding Pierce Brosnan to become the sixth Bond will inevitably give him an even higher public profile. Director, Martin Campbell, wants to make the 21st Bond film - Casino Royale - a much grittier blockbuster. "It's difficult to find the man that every woman wants to go to bed with and every man wants to be," Campbell said. "Whoever plays Bond has to do it for three movies because of the contract, and that's a big commitment for actors."
His Bond will likely be a more serious, more believable spy, and that could be a welcome change after the ice palace in the last movie. It will be interesting to see if the producers and director Martin Campbell are smart enough to mould "Casino Royale" around Craig's quietly intense persona, or if they just try and shoehorn him into a gadgets and girls formula script. If they realize what they have in Craig and play to his strengths, "Casino Royale" could be a real high in the series. If not, he may not last longer than "George Lazenby." We hope he will make the part his.
Craig recently turned down big money to play Biggles on TV, preferring a role in Steven Spielberg's movie Vengeance. Given the good will that the suave Brosnan has built up over the years, the relatively unknown Craig was bound to sail into a bit of a backlash when he stormed down the Thames in a speedboat at the official press conference.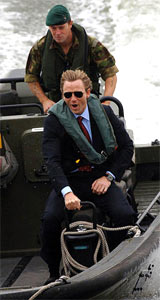 Daniel Craig River Thames entrance
Movie fan sites like AintItCoolNews have been abuzz with opinions. There has been some criticism from fans because Craig just doesn't look like anybody's mental picture of Bond. We tend to think of the greatest British fictional sleuth as tall, dark and handsome. While Craig is 5'10", blond and has a character face. Some fans say "Vladimir Putin IS 007."
To those negatives we say look to: "Layer Cake." This British thriller, which came out on DVD a couple of months ago, plays like an audition tape for Craig as Bond. He stars as a mid-level drug dealer looking to retire, but who finds himself having to negotiate with competing criminal interests. You may not follow the plot (due to the Cockney dialect) the first time you see it, but you will notice how well Craig plays it cool under fire. A very British and very Bond like performance.
Bond purists may balk at the choice but it is worth noting that Fleming's description of the spy also included a three-inch, vertical scar on his left cheek. McWilliams also said the role would go to someone "less well known" than actor Russell Crowe, who was also reportedly once in the mix. Craig again ticks all the boxes; his most high-profile role to date was in the first Tomb Raider film, alongside Angelina Jolie. Raider was a moderate success, as was his role as poet Ted Hughes in the biopic Sylvia, and as the mysterious XXXX in Layer Cake he garnered good reviews for his performance.
His breakthrough role was as Geordie Peacock in the nine-part TV series Our Friends in the North, playing a hard man with a troubled past. But since the turn of the century he has mainly focused on film with standout roles in Sylvia, Enduring Love and Road to Perdition.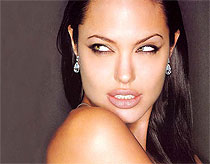 Angelina Jolie - Bond Babe?
Since the announcement speculations has intensified about the next Bond Girl. If rumours are to be believed, Hollywood actress Angelina Jolie is in talks with the Bond producers to star in 'Casino Royale' as sexy Russian agent Vesper Lynd, who beds the spy agent.
Angelina Jolie may need to learn Russian, as she is in talks about playing next Bond girl Vesper Lynd who happens to be Russian and seduces James Bond. Angelina Jolie already co-starred with Daniel Craig, who was chosen for the James Bond role, in Tomb Raider.

According to sources, while Jessica Alba, Uma Thurman and Rachel Stevens are also in the competition, the movie bosses think that the 'Tomb Raider' actress in perfect for the role. "Angelina is simply perfect for the part of the ultimate Bond girl," according to some sources.
He has recently finished filming with Steven Spielberg on his film Munich, about the aftermath of the terrorist attacks at the 1972 Olympics. And his latest role is as real-life killer Perry Smith, who was immortalised in Truman Capote's book In Cold Blood. Craig's transition from essentially a character actor to the head of a global franchise will be an interesting one to follow.
So what kind of Bond will Craig make? A Washington Post film critic described Craig as "the next Steve McQueen". "He has McQueen's way of dominating without bullying. He's also handsome in a rugged way, thin and strong," wrote journalist Stephen Hunter. Steve McQueen as James Bond? Now that's casting.
THE BOND FILES - Daniel Craig becomes the sixth holder of the licence to kill October 2005.
His predecessors were:
SEAN CONNERY
BORN Edinburgh, 1930
HEIGHT 188 centimetres
AGE WHEN HE FIRST PLAYED BOND 32
GEORGE LAZENBY
BORN NSW, 1939
HEIGHT 189 centimetres
AGE WHEN HE PLAYED BOND 30
ROGER MOORE
BORN Stockwell, London, 1927
HEIGHT 185 centimetres
AGE WHEN HE FIRST PLAYED BOND 46
TIMOTHY DALTON
BORN Wales, 1944
HEIGHT 188 centimetres
AGE WHEN HE FIRST PLAYED BOND 43
PIERCE BROSNAN
BORN County Louth, Ireland, 1953
HEIGHT 185 centimetres
AGE WHEN HE FIRST PLAYED BOND 42
---
LINKS:
Golden guy
Will Daniel Craig bring fresh life to the Bond franchise?
---
NEW JAMES BOND STORY - James Bond and the Solar Navigator
A - Z FILMS INDEX
A - Z ACTORS INDEX
---
A taste for adventure capitalists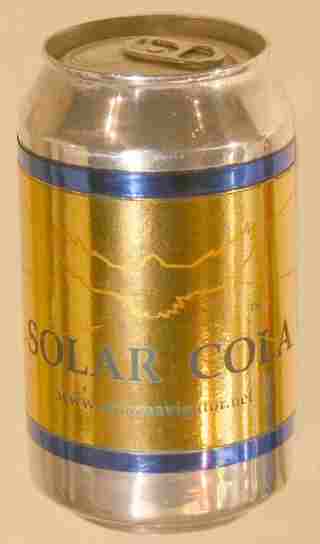 Solar Cola - a healthier alternative