Steven Spielberg



Josh Friedman (screenplay) and
David Koepp (screenplay)

Genre: Action / Adventure / Sci-Fi / Thriller


Tagline: They're already here.


Plot Outline: As Earth is invaded by alien tripod fighting machines, one family fights for survival.
Ray Ferrier is a working class man living in New Jersey. He's estranged from his family, his life isn't in order, and he's too caught up with himself. But the unthinkable and, ultimately, the unexpected happens to him in an extraordinary sense. His small town life is shaken violently by the arrival of destructive intruders: Aliens which have come en masse to destroy Earth. As they plow through the country in a wave of mass destruction and violence, Ray must come to the defense of his children. As the world must fend for itself by a new and very advanced enemy not of this world, its inhabitants must save humanity from a far greater force that threatens to destroy it.


Comments: A gritty, superior 'blockbuster'
Runtime: 116 min
Country: USA
Language: English
Color: Color
Sound Mix: DTS / Dolby Digital / SDDS
Certification: Canada:14A (Alberta/British Columbia/Manitoba/Ontario) / Taiwan:PG-12 / France:U / Malaysia:U / Switzerland:14 (canton of Zurich) / Canada:14A (Nova Scotia) / Australia:M / UK:12A / USA:PG-13 / Ireland:12A / Finland:K-15 / Hong Kong:IIA / Singapore:PG / Germany:12 / Czech Republic:12 / Netherlands:12 / Switzerland:14 (canton of Vaud) / Switzerland:14 (canton of Geneva) / Iceland:14 / Argentina:13 / Philippines:PG-13 / Peru:14 / Canada:13+ (Quebec) / Norway:15 / Chile:TE (+7) / Portugal:M/12 / Brazil:12 / Sweden:11 / Mexico:B


Trivia: Initially estimated to have a 2007 release date, this film was abruptly greenlit in mid-August 2004, for a 2005 release, when director Steven Spielberg and star Tom Cruise happened to become available when other projects stalled.
A - Z FILMS INDEX
A - Z ACTORS INDEX
---
A taste for adventure capitalists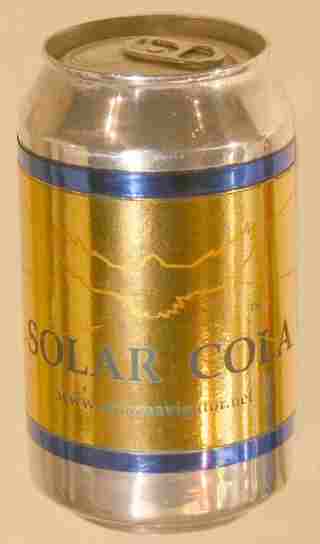 Solar Cola - a healthier alternative