Guinness World Records, known until 2000 as The Guinness Book of Records (and in previous US editions, The Guinness Book of World Records) is a reference book published annually, containing an internationally recognized collection of world records, both human achievements and the extreme of the natural world. The book itself holds a world record, as the best-selling copyrighted series.
Origins
The first edition was published in 1955, commissioned by the Guinness brewery after a debate between its managing director Hugh Beaver and hunting partners over the fastest species of European gamebird could not be settled with existing reference books. It was researched by Ross and Norris McWhirter, twins who were noted British athletes and journalists, and at the time ran a fact-finding agency in London.
After the book became a surprise hit, many further editions were printed, eventually settling into a pattern of one revision a year, published in October to coincide with Christmas sales. The McWhirters continued to publish it and related books for many years. Ross was assassinated by the Irish Republican Army in 1975. Norris had an encyclopedic memory — on the TV series Record Breakers, based upon the book, he would take questions posed by children in the audience on various world records and would usually be able to give the correct answer, the feature being called "Norris on the Spot".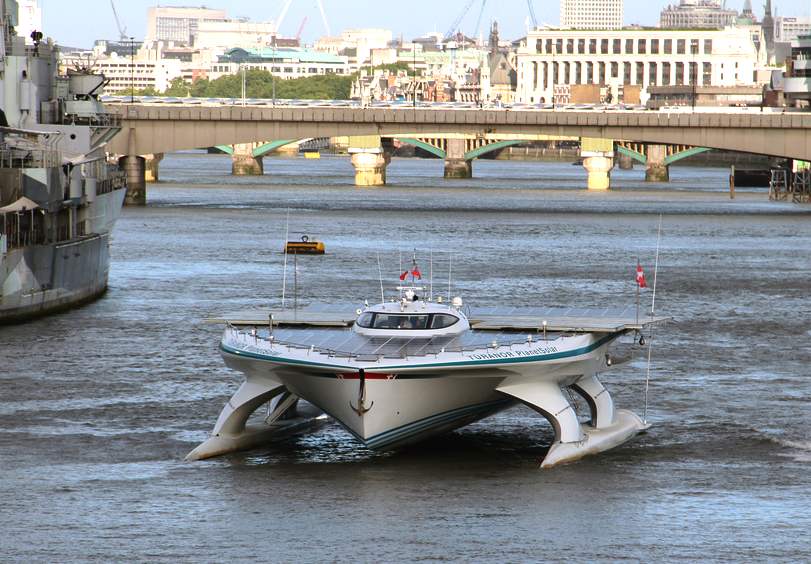 Evolution
Recent editions have focused on record feats by human competitors. Competitions range from obvious ones such as weightlifting to the more entertaining such as longest egg-throwing distance or the number of hot dogs that can be consumed in 10 minutes—although eating contest entries are no longer accepted, possibly for fear of litigation. Besides records about competitions, it contains such facts as the height of the tallest person (Robert Pershing Wadlow), the heaviest tumour, the most poisonous plant, the shortest river (Roe River), the longest-running drama (Guiding Light), the world's most successful salesman (Joe Girard, who sold 13,001 cars at a Chevrolet dealership in Detroit from 1963 to 1978), and the only brother and sister to have solo number-ones in UK chart history. (Daniel Bedingfield, Natasha Bedingfield)

Each edition contains a selection of the large set of records in the Guinness database, and the criteria for that choice have changed over the years.
The ousting of Norris McWhirter from his consulting role in 1995 and the subsequent decision by Diageo plc to sell the Guinness World Records brand have shifted it from a text-heavy reference book to a highly-illustrated, colourful product, targeted at boys in the 9-13 age group. The change has not been universally popular, as the book is no longer intended to be comprehensive. The new, image-heavy format has also been criticized for giving too much attention to visually shocking or grotesque "records" such as physical deformities, odd-looking vegetables and peculiar stunts. The focus on scantily-clad female celebrities has led to complaints from school librarians.
These changes have done no harm to its commercial success. The book is usually published just ahead of the Christmas buying season in most markets.
The Guinness Book of Records is the world's most sold copyrighted book, thus earning it an entry within its own pages. A number of spin-off books and television series have also been produced. Again the emphasis in these shows has been on spectacular, entertaining stunts, rather than any aspiration to inform or educate. The Guinness World Record brand is now owned by HIT Entertainment.
A very special record is the record of the most-record-holding living person. The Swiss ball-juggler Paul Sahli currently holds this record, with 65 Guinness records.
ARE YOU A POTENTIAL RECORD BREAKER?
You may consider yourself to be record breaker, and why not. We do. Mankind is steadily advancing by being bigger, faster, or breaking new ground. Solar Navigator is breaking new ground and will set endurance sailing records. The world autonomous navigation attempt, if successful, will be a technological first.
TAKE A LOOK AT THE GUINNESS LINKS BELOW:
TRAVEL & TRANSPORT:
Trucks, Trains & Buses Bikes & Motorbikes Ships & Submarines Aircraft Cars Epic Journeys Air & Sea Heroes Areas of Interest
SCIENCE & TECHNOLOGY:
Robots Structures Buildings Space Exploration Amazing Science Computers Internet Gadgets
SPORTS & GAMES:
Water Sports Winter Sports Olympics Athletics Auto Sports Bike Sports Gymnastics & Weights Combat & Martial Arts Ball Sports American Football Basketball Baseball Soccer Rugby Cricket Golf Tennis Ice Hockey Animal Sports Extreme Sports Games & Gambling
Human Body Amazing Feats Natural World Arts & Media History & Society Video Vaults Frequently Asked Questions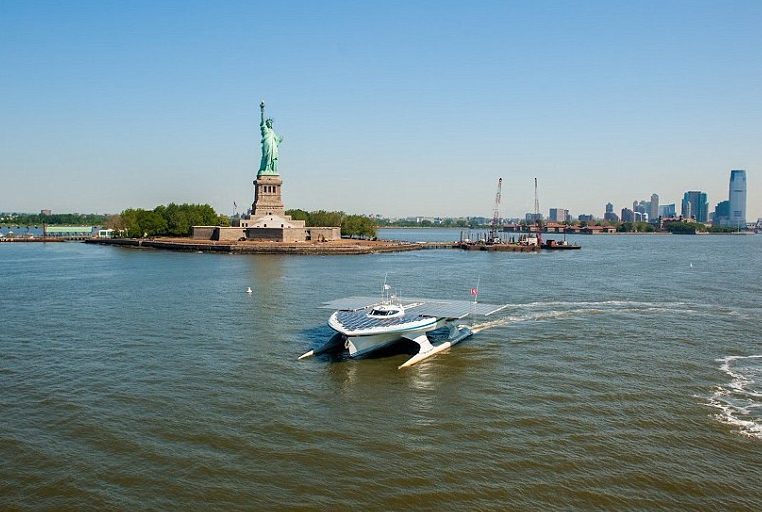 MAKING A RECORD ATTEMPT

Use this form to find out more about setting or breaking a Guinness World Record.

Before you attempt a record, it's best that you contact Guinness first.

They can give you details of any current Guinness World Records and any other information you might need.

First, tell Guinness what your idea is - or the name of the existing record you want to break - and their researchers will decide if it's suitable.

Then, if Guinness like your idea, they'll send you rules and guidelines specific to that record attempt.

How to be a
record breaker


Contact us first using the form below.

It can take up to ten weeks for us to get back to you.

If you need a quick reply, our Fast Track service guarentees an answer within three working days.

Successful record breakers receive an official certificate. Extra copies can be ordered.
Tell GUINNESS about your record attempt: Apply to set a new world record
Tell GUINNESS who you are: You will need to register with GUINNESS to receive a membership number and password before using their site or service:
Contact Guinness World records
LOGIN

Record tracking

To use the Record Tracking System, you must first apply to break a record.

It can take up to six weeks for us to get back to you.

If you have any problems with this service, please contact us.

Want to check on the progress of your record attempt? Use the Guinness Record Tracking System to find out the latest on your claim, and to ask them any questions you may have about your attempt.

If you have recently submitted a record enquiry/claim, and not received a Login ID, it may be because they have not yet processed your enquiry/claim. Please be patient, you get time later to correct any mistakes.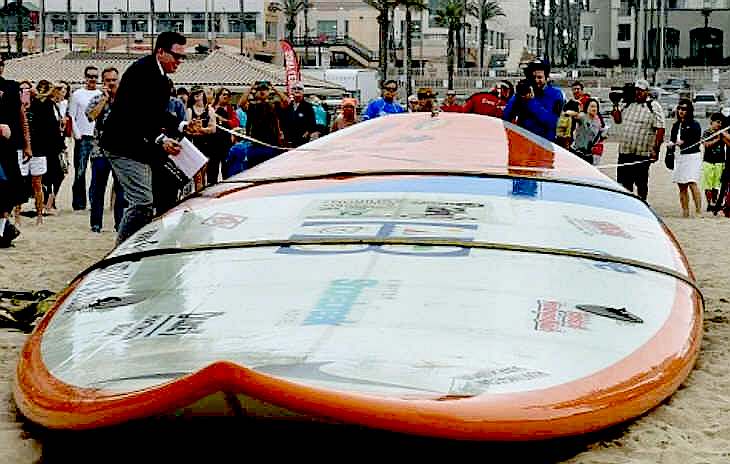 How do I apply to set or break a record?
How long will it take for me to get a response to my record-breaking application?
How does the Fast Track service work?
Which record is broken most often?
Who holds the most Guinness World Records?
Where are the headquarters of Guinness World Records Ltd?
How much do I have to pay when I make my record attempt?
How much does Guinness World Records pay their record breakers?
I have found an error in the book, should I inform you?
Why is my record not in the book?
Why is my record not on the website?
What kind of records should I NOT try to break?
The Flying Fish is a miracle of engineering, and so is the solar powered boat with wings that it symbolizes.