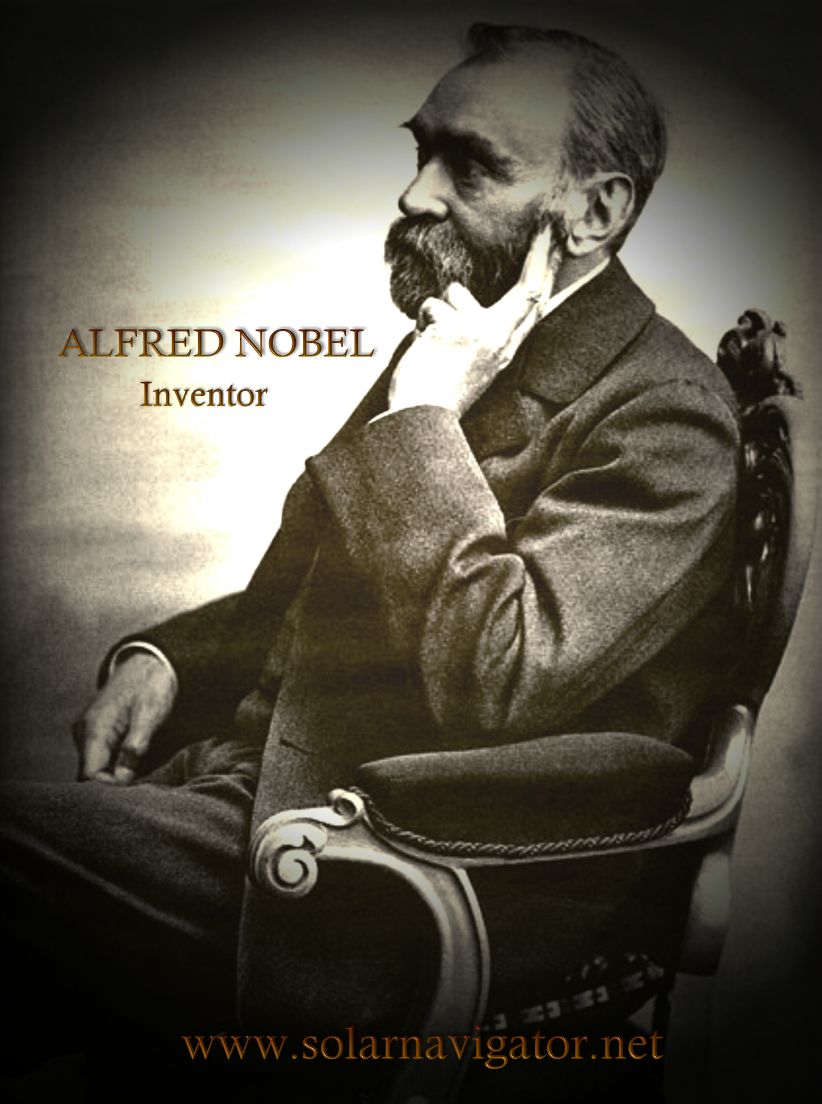 Alfred Nobel was born in 1833 in Stockholm, Sweden to a family of engineers. His family was descended from Olof Rudbeck, a well known technical genius of Sweden's 17th century era and a great power in northern Europe. At the age of 9, Alfred's family moved to Russia where he and his brothers were given a first class private education in the humanities and natural sciences.
Nobel invented dynamite in 1866 and later built up companies and laboratories in more than 20 countries all over the world. A holder of more than 350 patents, he also wrote poetry and drama and seriously considered becoming a writer. The idea of giving away his fortune was no passing fancy for Nobel. Efforts to promote peace were close to his heart and he derived intellectual pleasure from literature, while science built the foundation for his own activities as an inventor.
On November 27, 1895, Nobel signed his final will and testament at the Swedish-Norwegian Club in Paris. He died of a cerebral haemorrhage in his home in San Remo, Italy on December 10, 1896.
Prize-Awarding Institution: The Royal Swedish Academy of Sciences
The Nobel Prize was and is the first international award given every year (since 1901) for achievements in physics, chemistry, medicine, literature and peace - see the links below. The prize consists of a medal, a personal diploma, and a cash amount. In 1968, the Bank of Sweden (Sveriges Riksbank) instituted the "Bank of Sweden Prize in Economic Sciences in Memory of Alfred Nobel", and it has since been awarded by the Royal Swedish Academy of Sciences, Stockholm.
The Nobel Committee at the Academy is responsible for the selection of candidates among the nominees (see Nomination and Selection of the Nobel Laureates). When the committees have made their selection among the nominated candidates and presented their recommendation to the Academy, a vote is taken for the final choice of Laureates. The Academy's decisions are announced and published on this Web site and the Academy's Web site immediately after the vote in mid-October each year.
In the beginning, more than three prize winners could share a Nobel Prize and although this never actually happened, paragraph four of the Statutes of the Nobel Foundation was amended in 1968, restricting the maximum number of prizewinners in any category to only three. A prize may be awarded posthumously to a person who has already been named as a prize winner for the year but who dies before the Award ceremony in December.


Alfred Noble
Links: to Swedish Alfred Noble Site
Alfred Nobel Home Page The Nobel Foundation
Chemistry Medicine Literature Peace Physics Economics
INVENTORS A - Z
GENERAL HISTORY
The ultimate Robot Boat. Solarnavigator uses an advanced SWASSH hull as the platform
to mount the world's first autonomous circumnavigation. A successful expedition could pave the way for improved safety at sea.