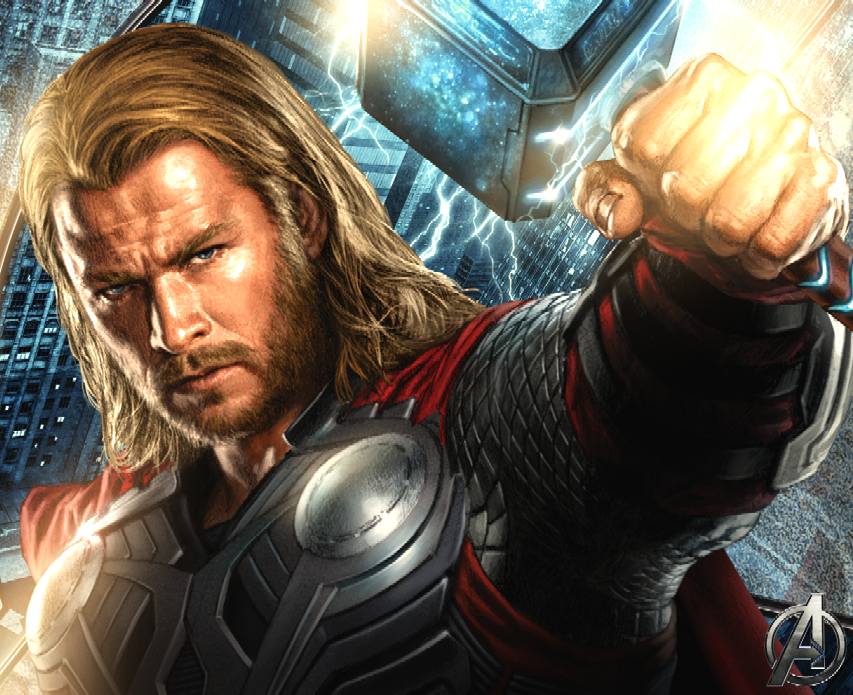 Sweden, officially the Kingdom of Sweden (Swedish: Konungariket Sverige), is a Scandinavian country in Northern Europe. Sweden borders Norway and Finland, and is connected to Denmark by a bridge-tunnel across the Øresund.

At 450,295 square kilometres (173,860 sq mi), Sweden is the third largest country in the European Union by area, with a total population of about 9.5 million. Sweden has a low population density of 21 inhabitants per square kilometre (54 /sq mi) with the population mostly concentrated to the southern half of the country. About 85% of the population live in urban areas. Sweden's capital city is Stockholm, which is also the largest city. Since the early 19th century Sweden has been at peace and has avoided war.

Today, Sweden is a constitutional monarchy with a parliamentary democracy form of government and a highly developed economy. Sweden has the world's eighth highest per capita income. In 2011, it ranked fourth in the world in The Economist's Democracy Index and tenth in the United Nations' Human Development Index (third on the inequality-adjusted HDI). In 2010, the World Economic Forum ranked Sweden as the second most competitive country in the world, after Switzerland. According to the UN, it has the third lowest infant mortality rate in the world. In 2010, Sweden also had one of the lowest Gini coefficients of all developed countries (0.25), making Sweden one of the world's most equal countries in terms of income. Sweden's wealth, however, is distributed much less equally than its income, with a wealth Gini coefficient of 0.85, which is higher than the European average of 0.8.
Capital: Stockholm
Currency: Swedish krona
National anthem: Du gamla, Du fria
Population: 9,453,000 (2011) World Bank
Government: Hereditary monarchy, Parliamentary system, Unitary state, More
Official language: Swedish Language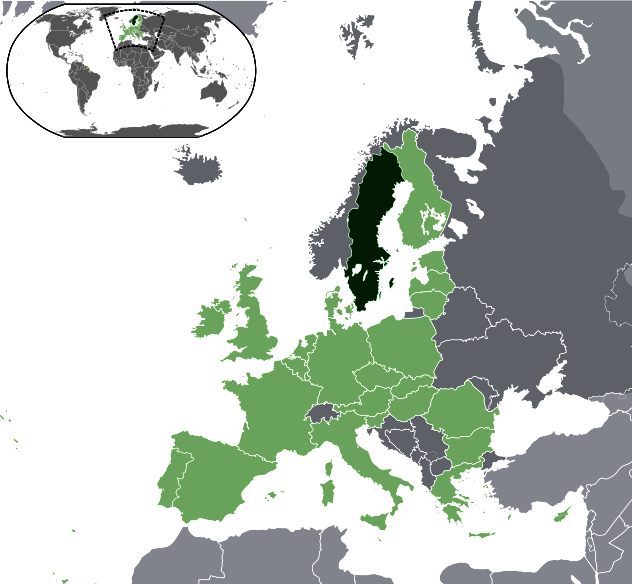 GEOGRAPHY

Situated in Northern Europe, Sweden lies west of the Baltic Sea and Gulf of Bothnia, providing a long coastline, and forms the eastern part of the Scandinavian Peninsula. To the west is the Scandinavian mountain chain (Skanderna), a range that separates Sweden from Norway. Finland is located to its northeast. It has maritime borders with Denmark, Germany, Poland, Russia, Lithuania, Latvia and Estonia, and it is also linked to Denmark (southwest) by the Öresund Bridge.

Sweden lies between latitudes 55° and 70° N, and mostly between longitudes 11° and 25° E (part of Stora Drammen island is just west of 11°).

At 449,964 km2 (173,732 sq mi), Sweden is the 55th largest country in the world,[64] the 4th largest country entirely in Europe, and the largest in Northern Europe. The lowest elevation in Sweden is in the bay of Lake Hammarsjön, near Kristianstad at −2.41 m (−7.91 ft) below sea level. The highest point is Kebnekaise at 2,111 m (6,926 ft) above sea level.

Sweden has 25 provinces or landskap (landscapes), based on culture, geography and history. While these provinces serve no political or administrative purpose, they play an important role in people's self-identity. The provinces are usually grouped together in three large lands, parts, the northern Norrland, the central Svealand and southern Götaland. The sparsely populated Norrland encompasses almost 60% of the country.

About 15% of Sweden lies north of the Arctic Circle. Southern Sweden is predominantly agricultural, with increasing forest coverage northward. Around 65% of Sweden's total land area is covered with forests. The highest population density is in the Öresund Region in southern Sweden, along the western coast up to central Bohuslän, and in the valley of lake Mälaren and Stockholm. Gotland and Öland are Sweden's largest islands; Vänern and Vättern are its largest lakes. Vänern is the third largest in Europe, after Lake Ladoga and Lake Onega in Russia.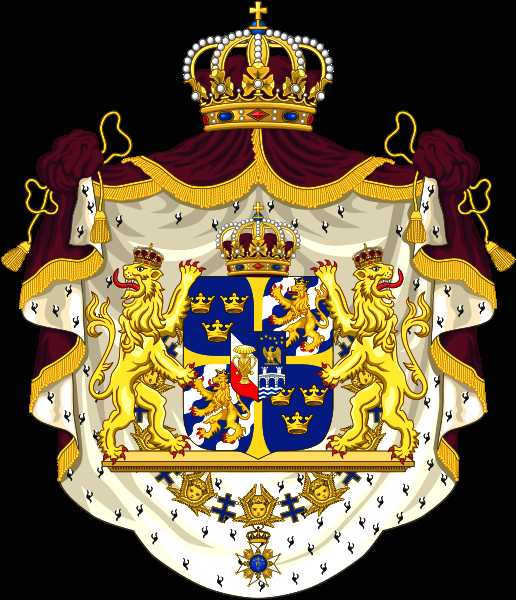 STOCKHOLM

Stockholm is the capital and the largest city of Sweden and constitutes the most populated urban area in Scandinavia and in Fennoscandia. Stockholm is the most populous city in Sweden, with a population of 871,952 in the municipality (2010), 1,372,565 in the urban area (2010), and 2,119,760 in the 6,519 km2 (2,517.00 sq mi) metropolitan area (2010). As of 2010, the Stockholm metropolitan area is home to approximately 22% of Sweden's population.

Founded in c. 1250, possibly as early as 1187, Stockholm has long been one of Sweden's cultural, media, political, and economic centres. Its strategic location on 14 islands on the coast in the south-east of Sweden at the mouth of Lake Mälaren, by the Stockholm archipelago, has been historically important. Stockholm has been nominated by GaWC as a global city, with a ranking of Beta+. In The 2008 Global Cities Index, Stockholm ranked 24th in the world, 10th in Europe, and first in Scandinavia.

Stockholm is known for its beauty, its buildings and architecture, its abundant clean and open water, and its many parks. It is sometimes referred to as Venice of the North.

Stockholm is the site of the national Swedish government, the Parliament of Sweden (riksdagen), the Supreme Court of Sweden (Högsta domstolen), and the official residence of the Swedish monarch as well as the prime minister. Since 1980, the monarch has resided at Drottningholm Palace in Ekerö Municipality outside of Stockholm and uses the Stockholm Palace as his workplace and official residence. The government has its seat in Rosenbad and the parliament in the Parliament House.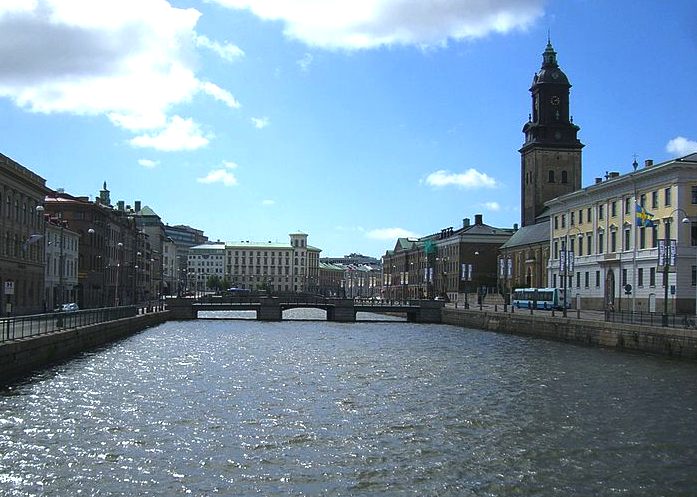 GOTHENBURG

Gothenburg is the second largest city in Sweden by population and the fifth-largest in the Nordic countries. Situated on the west coast of Sweden, the city proper has a population of 524,767, with 549,839 in the urban area and total of 945,713 inhabitants in the metropolitan area. Gothenburg is classified as a global city by GaWC, with a ranking of Gamma−.

The City of Gothenburg was founded in 1621 by King Gustavus Adolphus. It lies by the sea at the mouth of Göta Älv—the river running through the city—and is the largest seaport in the Nordic countries.

Gothenburg is home to many students, as the city includes both the University of Gothenburg and Chalmers University of Technology. Volvo was founded in Gothenburg in 1927. The city is a major centre in Sweden for sports and home to the IFK Göteborg, BK Häcken, GAIS and Örgryte IS association football teams as well as the Frölunda HC ice hockey team.

Gothenburg is served by Gothenburg-Landvetter Airport, located 30 km (18.64 mi) southeast of the city centre. It is the second largest airport in Sweden. The city is also served by Gothenburg City Airport, located 15 km (9.32 mi) from the city centre.

The city is famous for hosting some of the biggest annual and non-annual events in Scandinavia, which has nicknamed Gothenburg as the "Event City". Gothenburg Film Festival, held in January since 1979, is the leading film festival in Scandinavia with over 155,000 visitors annually. In the summertime a broad variety of music festivals are taking place, such as Way Out West and Metaltown. Gothia Cup, held every year in Gothenburg, is in regards to the number of participants even the world's largest football tournament: in 2011, a total of 35,200 players from 1567 teams and 72 nations participated. Additionally, many international artists often pick Gothenburg as their first choice for hosting concerts in preference to other Swedish cities such as Stockholm and Malmö.

Gothenburg is also famous for Liseberg, chosen as one of the top ten amusement parks in the world (2005) by Forbes Magazine.


CLIMATE

Most of Sweden has a temperate climate, despite its northern latitude, with four distinct seasons and mild temperatures throughout the year. The country can be divided into three types of climate; the southernmost part has an oceanic climate, the central part has a humid continental climate and the northernmost part has a subarctic climate. However, Sweden is much warmer and drier than other places at a similar latitude, and even somewhat farther south, mainly because of the Gulf Stream. For example, central and southern Sweden has much warmer winters than many parts of Russia, Canada, and the northern United States. Because of its high latitude, the length of daylight varies greatly. North of the Arctic Circle, the sun never sets for part of each summer, and it never rises for part of each winter. In the capital, Stockholm, daylight lasts for more than 18 hours in late June but only around 6 hours in late December. Sweden receives between 1,100 to 1,900 hours of sunshine annually.

Temperatures vary greatly from north to south. Southern and central parts of the country have warm summers and cold winters, with average high temperatures of 20 to 25 °C (68 to 77 °F) and lows of 12 to 15 °C (54 to 59 °F) in the summer, and average temperatures of -4 to 2 °C (25 to 36 °F) in the winter, while the northern part of the country has shorter, cooler summers and longer, colder and snowier winters, with temperatures that often drop below freezing from September through May. The highest temperature ever recorded in Sweden was 38 °C (100 °F) in Målilla in 1947, while the coldest temperature ever recorded was −52.6 °C (−62.7 °F) in Vuoggatjålme in 1966.

On average, most of Sweden receives between 500 and 800 mm (20 and 31 in) of precipitation each year, making it considerably drier than the global average. The southwestern part of the country receives more precipitation, between 1000 and 1200 mm (39 and 47 in), and some mountain areas in the north are estimated to receive up to 2000 mm (79 in). Despite northerly locations, southern and central Sweden may have almost no snow in some winters.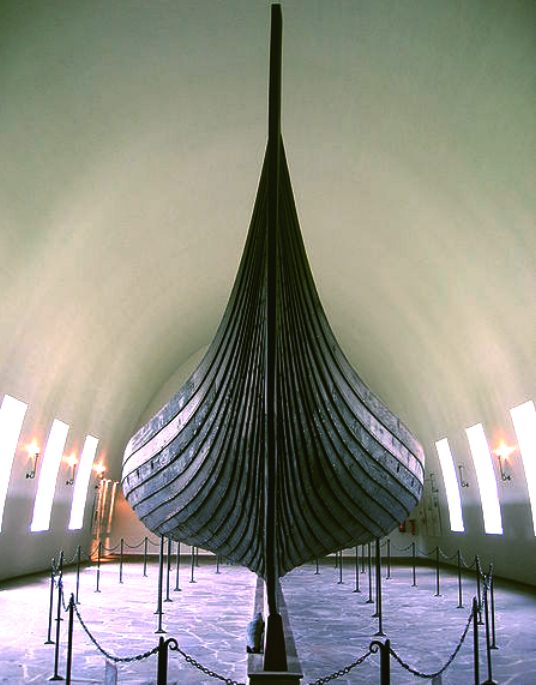 MILITARY

Försvarsmakten (Swedish Armed Forces) is a government agency reporting to the Swedish Ministry of Defence and responsible for the peacetime operation of the armed forces of Sweden. The primary task of the agency is to train and deploy peace support forces abroad, while maintaining the long-term ability to refocus on the defence of Sweden in the event of war. The armed forces are divided into Army, Air Force and Navy. The head of the armed forces is the Supreme Commander (Överbefälhavaren, ÖB), the most senior officer in the country. Up to 1974 the head of state (the King) was pro forma Commander-in-Chief, but in reality it was clearly understood all through the 20th century that the Monarch would have no active role as a military leader.

When King Gustav V asserted his right to decide and bypass the government in military matters just before the First World War ("borggårdskrisen", the Castle Court Crisis) it was seen as a deliberate provocation against established terms of how the country would be ruled. The office of an appointed Supreme Commander was set up in 1939; before that date, from the late 19th century onwards, the leading men of the army and navy would report directly to the cabinet (and the king), and no fully unified command existed in the professional military sphere itself.


Until the end of the Cold War, nearly all males reaching the age of military service were conscripted. In recent years, the number of conscripted males has shrunk dramatically, while the number of female volunteers has increased slightly. Recruitment has generally shifted towards finding the most motivated recruits, rather than solely those otherwise most fit for service. All soldiers serving abroad must by law be volunteers. In 1975 the total number of conscripts was 45,000. By 2003 it was down to 15,000.

On 1 July 2010 Sweden stopped routine conscription, switching to an all volunteer force unless otherwise required for defence readiness. The need to recruit only the soldiers later prepared to volunteer for international service will be emphasized. The total forces gathered would consist of about 60,000 men. This could be compared with the 80s before the fall of the Soviet Union, when Sweden could gather up to 1,000,000 men.

Swedish units have taken part in peacekeeping operations in the Democratic Republic of Congo, Cyprus, Bosnia and Herzegovina, Kosovo, Liberia, Lebanon, Afghanistan and Chad.

Currently, one of the most important tasks for the Swedish Armed Forces has been to form a Swedish-led EU Battle Group to which Norway, Finland, Ireland and Estonia will also contribute. The Nordic Battle Group (NBG) had a 10-day deployment readiness during the first half of 2008 and, although Swedish-led, had its Operational Headquarters (OHQ) in Northwood, outside London.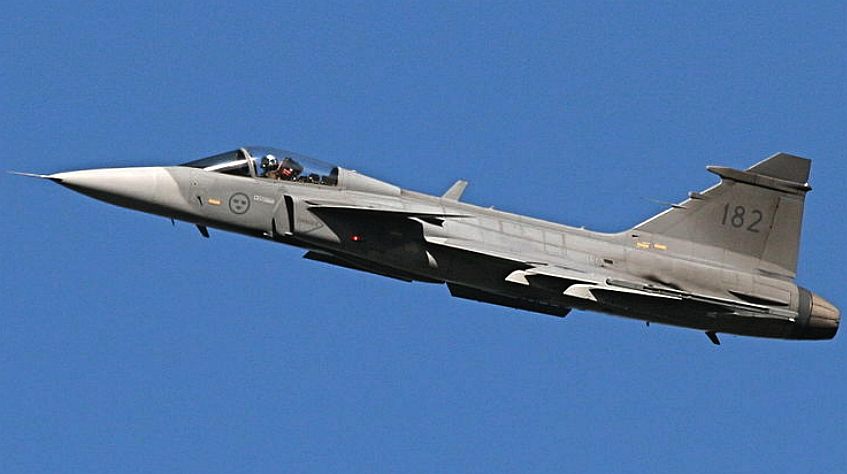 ECONOMY

Sweden is an export-oriented mixed economy. Timber, hydropower and iron ore constitute the resource base of an economy heavily oriented toward foreign trade. Sweden's engineering sector accounts for 50% of output and exports. Telecommunications, the automotive industry and the pharmaceutical industries are also of great importance. Agriculture accounts for 2% of GDP and employment. The country ranks among the highest in telephone and Internet access penetration. In 2010, Sweden had the third lowest income Gini coefficient amongst developed countries, at 0.25, slightly higher than Japan and Denmark, suggesting Sweden had low income inequality. However, Sweden's wealth Gini coefficient at 0.853 was the second highest in developed countries, and above European and North American averages, suggesting high wealth inequality. Even on disposable income basis, the geographical distribution of Gini coefficient of income inequality varies within different regions and municipalities of Sweden. Danderyd, outside Stockholm, has Sweden's highest Gini coefficient of income inequality at 0.55, while Hofors near Gävle has the lowest at 0.25. In and around Stockholm and Scania, two of the more densely populated regions of Sweden, the income Gini coefficient is between 0.35 to 0.55.

In terms of structure, the Swedish economy is characterised by a large, knowledge-intensive and export-oriented manufacturing sector, an increasing, but comparatively small, business service sector, and by international standards, a large public service sector. Large organisations both in manufacturing and services dominate the Swedish economy. High and medium-high technology manufacturing accounts for 9.9% of GDP.

The 20 largest (by turnover in 2007) companies registered in Sweden are Volvo, Ericsson, Vattenfall, Skanska, Sony Ericsson Mobile Communications AB, Svenska Cellulosa Aktiebolaget, Electrolux, Volvo Personvagnar, TeliaSonera, Sandvik, Scania, ICA, Hennes & Mauritz, IKEA, Nordea, Preem, Atlas Copco, Securitas, Nordstjernan and SKF. Sweden's industry is overwhelmingly in private control, unlike many other industrialised Western countries and publicly owned enterprises have always been of minor importance.

Some 4.5 million residents are working, out of which around a third has tertiary education. GDP per hour worked is the world's 9th highest at 31 USD in 2006, compared to 22 USD in Spain and 35 USD in United States. GDP per hour worked is growing 2½ per cent per year for the economy as a whole and the trade-terms-balanced productivity growth is 2%. According to OECD, deregulation, globalisation, and technology sector growth have been key productivity drivers. Sweden is a world leader in privatised pensions and pension funding problems are relatively small compared to many other Western European countries.

The typical worker receives 40% of his or her labour costs after the tax wedge. Total tax collected by Sweden as a percentage of its GDP peaked at 52.3% in 1990. The country faced a real estate and banking crisis in 1990-1991, and consequently passed tax reforms of 1991 to implement tax rate cuts and tax base broadening over time. Since 1990, taxes as a percentage of GDP collected by Sweden has been dropping, with total tax rates for the highest income earners dropping the most. In 2010, it collected 45.8% of the country's GDP as taxes, the second highest among OECD countries and still nearly double of that in the United States or South Korea. The share of employment financed via tax income amounts to a third of Swedish workforce, a substantially higher proportion than in most other countries. Overall, GDP growth has been fast since reforms in the early 1990s, especially in manufacturing.

The World Economic Forum 2009–2010 competitiveness index ranks Sweden the 4th most competitive economy in the world. In the World Economic Forum 2010–2011 Global Competitiveness Report, Sweden climbed two positions, and is now ranked 2nd in the world. Sweden is ranked 6th in the IMD Competitiveness Yearbook 2009, scoring high in private sector efficiency. According to the book, The Flight of the Creative Class, by the U.S. economist, Professor Richard Florida of the University of Toronto, Sweden is ranked as having the best creativity in Europe for business and is predicted to become a talent magnet for the world's most purposeful workers. The book compiled an index to measure the kind of creativity it claims is most useful to business—talent, technology and tolerance.

Sweden maintains its own currency, the Swedish krona (SEK), a result of the Swedes having rejected the euro in a referendum. The Swedish Riksbank—founded in 1668 and thus making it the oldest central bank in the world—is currently focusing on price stability with an inflation target of 2%. According to the Economic Survey of Sweden 2007 by the OECD, the average inflation in Sweden has been one of the lowest among European countries since the mid-1990s, largely because of deregulation and quick utilisation of globalisation.

The largest trade flows are with Germany, the United States, Norway, the United Kingdom, Denmark and Finland.


ENERGY

See also: Nordic energy market, Nuclear power phase-out in Sweden, and Oil phase-out in Sweden
Sweden's energy market is largely privatized. The Nordic energy market is one of the first liberalized energy markets in Europe and it is traded in NASDAQ OMX Commodities Europe and Nord Pool Spot. In 2006, out of a total electricity production of 139 TWh, electricity from hydropower accounted for 61 TWh (44%), and nuclear power delivered 65 TWh (47%). At the same time, the use of biofuels, peat etc. produced 13 TWh (9%) of electricity, while wind power produced 1 TWh (1%). Sweden was a net importer of electricity by a margin of 6 TWh. Biomass is mainly used to produce heat for district heating and central heating and industry processes.

The 1973 oil crisis strengthened Sweden's commitment to decrease dependence on imported fossil fuels. Since then, electricity has been generated mostly from hydropower and nuclear power. The use of nuclear power has been limited, however. Among other things, the accident of Three Mile Island Nuclear Generating Station (United States) prompted the Riksdag to ban new nuclear plants. In March 2005, an opinion poll showed that 83% supported maintaining or increasing nuclear power. Politicians have made announcements about oil phase-out in Sweden, decrease of nuclear power, and multi-billion dollar investments in renewable energy and energy efficiency. The country has for many years pursued a strategy of indirect taxation as an instrument of environmental policy, including energy taxes in general and carbon dioxide taxes in particular.


TRANSPORT

Sweden has 162,707 km (101,101 mi) of paved road and 1,428 km (887 mi) of expressways. Motorways run through Sweden, Denmark and over the Öresund Bridge to Stockholm, Gothenburg, Uppsala and Uddevalla. The system of motorways is still under construction and a new motorway from Uppsala to Gävle was finished on 17 October 2007. Sweden had left-hand traffic (Vänstertrafik in Swedish) from approximately 1736 and continued to do so well into the 20th century. Voters rejected right-hand traffic in 1955, but after the Riksdag passed legislation in 1963 changeover took place in 1967, known in Swedish as Dagen H.

The Stockholm metro is the only subway system in Sweden and serves the city of Stockholm via 100 stations. The rail transport market is privatized, but while there are many privately owned enterprises, many operators are still owned by state. The counties have financing, ticket and marketing responsibility for local trains. For other trains the operators handle tickets and marketing themselves. Operators include SJ, Veolia Transport, DSB, Green Cargo, Tågkompaniet and Inlandsbanan. Most of the railways are owned and operated by Trafikverket.

The largest airports include Stockholm-Arlanda Airport (16.1 million passengers in 2009) 40 km (25 mi) north of Stockholm, Gothenburg-Landvetter Airport (4.3 million passengers in 2008), and Stockholm-Skavsta Airport (2.0 million passengers). Sweden hosts the two largest port companies in Scandinavia, Port of Göteborg AB (Gothenburg) and the transnational company Copenhagen Malmö Port AB.


PUBLIC POLICY

Sweden has one of the most highly developed welfare states in the world. According to 2012 OECD report, the country had the second highest public social spending as a percentage of its GDP after France, and third highest total (public and private) social spending at 30.2% of its GDP. Sweden spent 6.3% of its GDP, the 9th highest among 34 OECD countries, to provide equal access to education. On health care, the country spent 10.1% of its total GDP, the 12th highest.

Historically, Sweden provided solid support for free trade (except agriculture) and mostly relatively strong and stable property rights (both private and public), though some economists have pointed out that Sweden promoted industries with tariffs and used publicly subsidised R&D during the country's early critical years of industrialisation.

After World War II a succession of governments expanded the welfare state by raising the tax level. During this period Sweden's economic growth was also one of the highest in the industrial world. A series of successive social reforms transformed the country into one of the most equal and developed on earth. The consistent growth of the welfare state led to Swedes achieving unprecedented levels of social mobility and quality of life—to this day Sweden consistently ranks at the top of league tables for health, literacy and Human Development—far ahead of some wealthier countries (for example the United States).

However, from the 1970s and onwards Sweden's GDP growth fell behind other industrialised countries and the country's per capita ranking fell from the 4th to 14th place in a few decades. From the mid 90s until today Sweden's economic growth has once again accelerated and has been higher than in most other industrialised countries (including the US) during the last 15 years.

Sweden began slowing the expansion of the welfare state in the 1980s, or even trimming it back, and according to the OECD and McKinsey, Sweden has recently been relatively quick to adopt neo-liberal policies, such as deregulation, compared to countries such as France. The current Swedish government is continuing the trend of moderate rollbacks of previous social reforms. Growth has been higher than in many other EU-15 countries.

Sweden adopted neo-liberal agricultural policies in 1990. Since the 1930s, the agricultural sector had been subject to price controls. In June 1990, the Riksdag voted for a new agricultural policy marking a significant shift away from price controls. As a result, food prices fell somewhat. However, the liberalizations soon became moot because EU agricultural controls supervened.

Since the late 1960s, Sweden has had the highest tax quota (as percentage of GDP) in the industrialised world, although today the gap has narrowed and Denmark has surpassed Sweden as the most heavily taxed country among developed countries. Sweden has a two step progressive tax scale with a municipal income tax of about 30% and an additional high-income state tax of 20–25% when a salary exceeds roughly 320,000 SEK per year. Payroll taxes amount to 32%. In addition, a national VAT of 25% is added to many things bought by private citizens, with the exception of food (12% VAT), transportation, and books (6% VAT). Certain items are subject to additional taxes, e.g. electricity, petrol/diesel and alcoholic beverages.

As of 2007, total tax revenue was 47.8% of GDP, the second highest tax burden among developed countries, down from 49.1% 2006. Sweden's inverted tax wedge – the amount going to the service worker's wallet – is approximately 15% compared to 10% in Belgium, 30% in Ireland, and 50% in United States. Public sector spending amounts to 53% of the GDP. State and municipal employees total around a third of the workforce, much more than in most Western countries. Only Denmark has a larger public sector (38% of Danish workforce). Spending on transfers is also high.

Eighty percent of the workforce is organised in trade-unions which also have the right to elect two representatives to the board in all Swedish companies with more than 25 employees. Sweden has a relatively high amount of sick leave per worker in OECD: the average worker loses 24 days due to sickness. In December 2008, the number employed in age group 16–64 was 75.0%. The employment tendency was very strong in 2007. The positive trend continued during the first half of 2008, but the rate of increase slackened. According to Statistics Sweden, the unemployment rate in June 2012 was at 8.8%. Unemployment among youth (aged 24 or less) is 24.2%, making Sweden the OECD country with the highest ratio of youth unemployment versus unemployment in general.


SCIENCE TODAY

Combined, the public and the private sector in Sweden allocate over 3.5% of GDP to research & development (R&D) per year, making Sweden's investment in R&D as a percentage of GDP the second-highest in the world. For several decades the Swedish government has prioritized scientific and R&D activities. As a percentage of GDP, the Swedish government spends the most of any nation on research and development. Sweden tops other European countries in the number of published scientific works per capita.


SCIENCE & TECHNOLOGY

Tycho Brahe, born in 1546 in an area of present-day Sweden which was then Denmark, made the careful astronomic observations upon which Kepler proved and quantified the heliocentric Copernican solar system.
In the 18th century Sweden's scientific revolution took off. Previously, technical progress had mainly come from mainland Europe.

In 1739, the Royal Swedish Academy of Sciences was founded, with people such as Carolus Linnaeus and Anders Celsius as early members. Many of the companies founded by early pioneers still remain major international brands. Gustaf Dalén founded AGA, and received the Nobel Prize for his sun valve. Alfred Nobel invented dynamite and instituted the Nobel Prizes. Lars Magnus Ericsson started the company bearing his name, Ericsson, still one of the largest telecom companies in the world. Jonas Wenström was an early pioneer in alternating current and is along with Serbian inventor Nikola Tesla credited as one of the inventors of the three-phase electrical system.

The traditional engineering industry is still a major source of Swedish inventions, but pharmaceuticals, electronics and other high-tech industries are gaining ground. Tetra Pak was an invention for storing liquid foods, invented by Erik Wallenberg. Losec, an ulcer medicine, was the world's best-selling drug in the 1990s and was developed by AstraZeneca. More recently Håkan Lans invented the Automatic Identification System, a worldwide standard for shipping and civil aviation navigation. A large portion of the Swedish economy is to this day based on the export of technical inventions, and many large multinational corporations from Sweden have their origins in the ingenuity of Swedish inventors.

Swedish inventors hold a total of 33,523 patents in the United States as of 2007, according to the United States Patent and Trademark Office. As a nation, only ten other countries hold more patents than Sweden.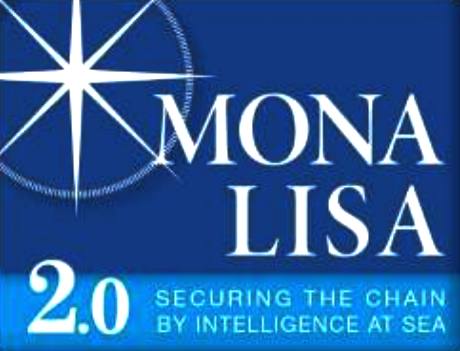 NAVIGATION
MONA LISA 2
MonaLisa 2 is a Swedish led project concentrating on Sea Traffic Management with increased focus on the safe navigation of large passenger vessels, after the Costa Concordia and Baltic Ace accidents in January and December 2012. MonaLisa 2 is a continuation of the MonaLisa 1 project, the partners for which are as follows:-
The Danish Maritime Authority has responsibility for the construction, equipment and operation of Danish ships including safety, navigational regulations, ship registration, shipping policy, maritime law as well as industrial policy, both nationally and internationally. The DMA is a government agency part of the Ministry of Business.
The Finnish Transport Agency The Finnish Transport Agency is responsible for the traffic management on roads, waterways and railways. The Finnish Transport Agency's Hydrographic Office publishes printed and electronic charts of Finland's coastal and lake areas and manages the ongoing chart update service.
GateHouse is specialises in the development of technical software and system integration for advanced satellite communications and tracking systems. They are a leading independent provider of complete embedded software for Inmarsat BGAN terminals
SAAB serves the global market: governments (navy), coastguards and corporations with products, services and solutions from military defence to civil navigation via LPI pulsed radar, sonar and other transponders.
SSPA provide effective marine transport solutions for the maritime field – ship design, maritime operations, port development and coastal services. Seventy percent of the earth's surface is water, with 90 percent of cargo transported by ships. SSPA is aware that the maritime industry has tremendous impact on our environment.
The Swedish Maritime Administration (SMA) offers modern and safe shipping routes with 24 hour service. SMA is a governmental agency and enterprise within the transport sector and is responsible for maritime safety and the future of shipping, primarily merchant shipping, but also pleasure boating and fishing. Services include: Port Pilots and Marine Traffic Information

The University of Chalmers is a highly progressive, situated in Gothenburg. They are known globally for education, research and innovation.

EfficienSea is concerned with the development of safe sustainable traffic at sea - in particular the e-Navigation: "the harmonized creation, collection, integration, exchange and presentation of maritime information on board and ashore by electronic means to enhance berth-to-berth navigation and related services, for safety and security at sea and protection of the marine environment." Ref: Committee of the International Association of Marine Aids to Navigation and Lighthouse Authorities, IALA.
MONA LISA CONTACTS
Magnus Sundström
MONALISA Project Leader
Swedish Maritime Administration
Market Department
Phone: +46 10 47 84 681
E-mail: magnus.sundstrom@sjofartsverket.se
http://www.sjofartsverket.se/en/MonaLisa/

MUNIN
The MUNIN project (Maritime Unmanned Navigation through Intelligence in Networks) is a collaborative research project, co-funded by the European Commission under its Seventh Framework Programme.
The MUNIN project is to develop and verify a concept for an autonomous ship, which they define as a vessel primarily guided by automated on-board decision system. The onboard system is finally controlled by a remote operator in a shore side control station. The concept therefore runs parallel to the thinking of the SolarNavigator team - provided only that the levels of autonomy may vary - clearly, a solar powered ship is that much more self reliant.
MUNIN PARTNERS
The Fraunhofer Center for Maritime Logistics and Services CML (Fraunhofer CML) is situated at the Hamburg University of Technology in Hamburg, Germany. Fraunhofer CML homepage Hans-Christoph Burmeister, is the project coordinator at Fraunhofer CML
The Norwegian Marine Technology Research Institute (MARINTEK), Trondheim, Norway. MARINTEK is a company in the SINTEF Group, one of Europe's largest independent research institutions. MARINTEK homepage
Chalmers University of Technology is a Swedish university located in Gothenburg that focuses on research and education in technology, natural science, and architecture. Chalmers homepage
Hochschule Wismar – University of Applied Sciences Technology: Department of Maritime Studies is part of the faculty of Engineering at Hochschule Wismar, situated in Rostock-Warnemünde, Germany. They are exerts in simulator training as full mission ship handling carried out by Professors and lecturers with license management levels such as Master of a ship or Chief Engine Officer. Hochschule Wismar homepage
Aptomar AS is a Norwegian company located in Trondheim specialising in marine sensor systems such as the SECurus system that combines advanced stabilized long range IR and digital video cameras with an Electronic Chart System which overlays information of several sources for a speedy evaluation of real time situations for good response. Aptomar AS homepage
MarineSoft Entwicklungs- und Logistikgesellschaft mbH is an internationally operating provider for maritime software solutions, located in Rostock-Warnemünde, Germany. It offers state-of-the-art solutions in the field of maritime simulation of machinery plants, computer based training applications, information and operation systems, consultancy and courseware. MarineSoft homepage
Marorka ehf is a leading provider of energy management solutions for the international shipping industry with it's headquarters in Reykjavik, Iceland. Marorka's products and services enable vessel operators to optimize fuel consumption by maximizing the energy efficiency of their vessel or fleet. Marorka ehf homepage
University College Cork UCC is situated in south-west Ireland and was founded as a Queen's College in 1845. The Law Department at UCC is at the forefront of legal research in Ireland, the EU and internationally in various areas, including environmental law, human rights, marine law, business law, comparative law, constitutional law and legal theory. UCC homepage
MUNIN CONTACTS
Project Manager - Hans-Christoph Burmeister
Fraunhofer Center for Maritime Logistics and Services CML
Schwarzenbergstraße 95 D
21073 Hamburg, Germany
Phone: +49 (0)40 42878-6131
Fax: +49 (0)40 42878-4452
Ørnulf Jan Rødseth
MARINTEK Dep. Maritime Transport Systems
Otto Nielsens veg 10
Trondheim, Norway
Phone: +47 7359 5257



DEMOGRAPHICS

As of 30 June 2012, the total population of Sweden was estimated to be 9,514,406. The population exceeded 9 million for the first time on approximately 12 August 2004 according to Statistics Sweden. The population density is 20.6 people per km² (53.3 per square mile) and it is substantially higher in the south than in the north. About 85% of the population live in urban areas. The capital city Stockholm has a population of about 800,000 (with 1.3 million in the urban area and 2 million in the metropolitan area). The second and third largest cities are Gothenburg and Malmö.

Between 1820 and 1930, approximately 1.3 million Swedes, a third of the country's population, emigrated to North America, and most of them to the United States. There are more than 4.4 million Swedish Americans according to a 2006 U.S. Census Bureau estimate. In Canada, the community of Swedish ancestry is 330,000 strong.

There are no official statistics on ethnicity, but as of 2011, a Statistics Sweden report showed that around 1.858.000 (19.6%) inhabitants of Sweden had foreign background, defined as born abroad or born in Sweden by two parents born abroad.


LANGUAGE

The official language of Sweden is Swedish, a North Germanic language, related and very similar to Danish and Norwegian, but differing in pronunciation and orthography. Norwegians have little difficulty understanding Swedish, and Danes can also understand it, with slightly more difficulty than the Norwegians. The same goes for standard Swedish speakers, who find it far easier to understand Norwegian than Danish. The dialects spoken in Scania, the southernmost part of the country, are influenced by Danish because the region traditionally was a part of Denmark and is nowadays situated closely to it. Sweden Finns are Sweden's largest linguistic minority, comprising about 5% of Sweden's population, and Finnish is recognized as a minority language.

Along with Finnish, four other minority languages are also recognized: Meänkieli, Sami, Romani and Yiddish. Swedish became Sweden's official language on 1 July 2009, when a new language law was implemented. The issue of whether Swedish should be declared the official language has been raised in the past, and the Riksdag voted on the matter in 2005, but the proposal narrowly failed.

In varying degrees, depending largely on frequency of interaction with English, a majority of Swedes, especially those born after World War II, understand and speak English owing to trade links, the popularity of overseas travel, a strong Anglo-American influence and the tradition of subtitling rather than dubbing foreign television shows and films, and the relative similarity of the two languages which makes learning English easier. In a 2005 survey by Eurobarometer, 89% of Swedes reported the ability to speak English.

English became a compulsory subject for secondary school students studying natural sciences as early as 1849, and has been a compulsory subject for all Swedish students since the late 1940s. Depending on the local school authorities, English is currently a compulsory subject between first grade and ninth grade, with all students continuing in secondary school studying English for at least another year. Most students also study one and sometimes two additional languages. These include (but are not limited to) German, French and Spanish. Some Danish and Norwegian is at times also taught as part of Swedish courses for native speakers.


EDUCATION

Children aged 1–5 years old are guaranteed a place in a public kindergarten (Swedish: förskola or, colloquially, dagis). Between the ages of 6 and 16, children attend compulsory comprehensive school. In the Programme for International Student Assessment (PISA), Swedish 15-year-old pupils score close to the OECD average. After completing the 9th grade, about 90% of the students continue with a three-year upper secondary school (gymnasium), which can lead to both a job qualification or entrance eligibility to university. The school system is largely financed by taxes.

The Swedish government treats public and independent schools equally by introducing education vouchers in 1992 as one of the first countries in the world after The Netherlands. Anyone can establish a for-profit school and the municipality must pay new schools the same amount as municipal schools get. School lunch is free for all students in Sweden, and providing breakfast is also encouraged.

There are a number of different universities and colleges in Sweden, the oldest and largest of which are situated in Uppsala, Lund, Gothenburg and Stockholm. As of 2000, 32% of Swedish people hold a tertiary degree, making the country 5th in the OECD in that category. Along with several other European countries, the government also subsidises tuition of international students pursuing a degree at Swedish institutions, although a recent bill passed in the Riksdag will limit this subsidy to students from EEA countries and Switzerland.


CULTURE

Sweden has many authors of worldwide recognition including August Strindberg, Astrid Lindgren, and Nobel Prize winners Selma Lagerlöf and Harry Martinson. In total seven Nobel Prizes in Literature have been awarded to Swedes. The nation's most well-known artists are painters such as Carl Larsson and Anders Zorn, and the sculptors Tobias Sergel and Carl Milles.

Swedish 20th-century culture is noted by pioneering works in the early days of cinema, with Mauritz Stiller and Victor Sjöström. In the 1920s–1980s, the filmmaker Ingmar Bergman and actors Greta Garbo and Ingrid Bergman became internationally noted people within cinema. More recently, the films of Lukas Moodysson and Lasse Hallström have received international recognition.

Throughout the 1960s and 1970s Sweden was seen as an international leader in what is now referred to as the "sexual revolution", with gender equality having particularly been promoted.

At the present time, the number of single people is one of the highest in the world. The early Swedish film I Am Curious (Yellow) (1967) reflected a liberal view of sexuality, including scenes of love making that caught international attention, and introduced the concept of the "Swedish sin". The image of "hot love and cold people" emerged. Sexual liberalism was seen as part of modernization process that by breaking down traditional borders would lead to the emancipation of natural forces and desires.

Sweden has also become very liberal towards homosexuality, as is reflected in the popular acceptance of films such as Show Me Love, which is about two young lesbians in the small Swedish town of Åmål. Since 1 May 2009, Sweden repealed its "registered partnership" laws and fully replaced them with gender-neutral marriage, Sweden also offers domestic partnerships for both same-sex and opposite-sex couples. Cohabitation (sammanboende) by couples of all ages, including teenagers as well as elderly couples, is widespread. Recently, Sweden is experiencing a baby boom.


MUSIC

Sweden has a rich musical tradition, ranging from mediaeval folk ballads to hip hop music. The music of the pre-Christian Norse has been lost to history, although historical re-creations have been attempted based on instruments found in Viking sites. The instruments used were the lur (a sort of trumpet), simple string instruments, wooden flutes and drums. It is possible that the Viking musical legacy lives on in some of the old Swedish folk music. Sweden has a significant folk-music scene, both in the traditional style as well as more modern interpretations which often mix in elements of rock and jazz. Väsen is more of a traditionalist group, using a unique, traditional Swedish instrument called the nyckelharpa while Garmarna, Nordman and Hedningarna have more modern elements. There is also Sami music, called the joik, which is actually a type of chant which is part of the traditional Saami animistic spirituality but has gained recognition in the international world of folk music. Sweden's most classic and notable composers includes Carl Michael Bellman and Franz Berwald.

Sweden also has a prominent choral music tradition, deriving in part from the cultural importance of Swedish folk songs. In fact, out of a population of 9.5 million, it is estimated that five to six hundred thousand people sing in choirs.

In 2007, with over 800 million dollars in revenue, Sweden was the third largest music exporter in the world and surpassed only by the US and the UK. ABBA was one of the first internationally well-known popular music bands from Sweden, and still ranks among the most prominent bands in the world, with about 370 million records sold. With ABBA, Sweden entered into a new era, in which Swedish pop music gained international prominence.

There have been many other internationally successful bands since, such as Roxette, Ace of Base, Europe, A-teens, The Cardigans, Robyn and The Hives, to name some of the biggest, and recently there has been a surge of Swedish Indie pop bands such as Loney, Dear, Shout Out Louds, The Radio Dept. and Dungen, a group which incorporates many elements of Swedish traditional folk music in their sound. One of the most popular rock bands domestically is Kent.

Sweden has also become known for a large number of heavy metal bands. Swedish musicians are often credited for creating melodic death metal (aka MDM, melodeath). Some of the most popular metal bands (not necessarily melodeath) are In Flames, Amon Amarth, HammerFall, Pain of Salvation, Dark Tranquillity, Opeth, Arch Enemy and Meshuggah. The renowned neoclassical power metal guitarist Yngwie Malmsteen is also from Sweden.

Starting in the 90's, Denniz Pop's Cheiron Studios became an international hit factory, with his disciple Max Martin responsible for Britney Spears breakthrough songs and for shaping the whole boy-band boom at the turn of the millennium with global hits for groups like the Backstreet Boys and N Sync. In the mid-00s, Martin came back with a more rock-tinged sound and cut major hits on artists like Kelly Clarkson, Pink and Katy Perry. Another producer worth mentioning is Moroccan-Swede RedOne, who is the creator of a slew of hits for Lady Gaga.

In the Eurovision Song Contest 2012, Swedish songwriters and producers featured in 10 out of the 42 songs that qualified for the Contest. In The Eurovision Song Contest 2012 the Swedish artist Loreen took a landslide victory with the song Euphoria.

Sweden has a rather lively jazz scene. During the last sixty years or so it has attained a remarkably high artistic standard, stimulated by domestic as well as external influences and experiences. The Centre for Swedish Folk Music and Jazz Research has published an overview of jazz in Sweden by Lars Westin.

The most recent development in the Swedish music industry has been the rising of the house/techno genre. Where artists such as Swedish House Mafia, Avicii, Eric Prydz a.k.a Pryda, and Basshunter have gained world wide reputation.


ARCHITECTURE
Before the 13th century almost all buildings were made of timber, but a shift began towards stone. Early Swedish stone buildings are the Romanesque churches on the country side. As so happens, many of them were built in Scania and are in effect Danish churches. This would include the magnificent Lund Cathedral from the 11th century and the somewhat younger church in Dalby, but also many early Gothic churches built through influences of the Hanseatic League, such as in Ystad, Malmö and Helsingborg.

Cathedrals in other parts of Sweden were also built as seats of Sweden's bishops. The Skara Cathedral is of bricks from the 14th century, and the Uppsala Cathedral in the 15th. In 1230 the foundations of the Linköping Cathedral were made, the material was there limestone, but the building took some 250 years to finish.
Among older structures are also some significant fortresses and other historical buildings such as at Borgholm Castle, Halltorps Manor and Eketorp fortress on the island Öland, the Nyköping fortress and the Visby ring wall.

Around 1520 Sweden was out of the Middle Ages and united under King Gustav Vasa, who immediately initiated grand mansions, castles and fortresses to be built. Some of the more magnificent include the Kalmar fortress, the Gripsholm Castle and the one at Vadstena.

In the next two centuries, Sweden was designated by Baroque architecture and later the rococo. Notable projects from that time include the city Karlskrona, which has now also been declared a World Heritage Site and the Drottningholm Palace.

1930 was the year of the great Stockholm exhibition, which marked the breakthrough of Functionalism, or "funkis" as it became known. The style came to dominate in the following decades. Some notable projects of this kind were the Million Programme, offering affordable but anti-human living in large apartment complexes.


MEDIA

Swedes are among the greatest consumers of newspapers in the world, and nearly every town is served by a local paper. The country's main quality morning papers are Dagens Nyheter (liberal), Göteborgs-Posten (liberal), Svenska Dagbladet (liberal conservative) and Sydsvenska Dagbladet (liberal). The two largest evening tabloids are Aftonbladet (social democratic) and Expressen (liberal). The ad-financed, free international morning paper, Metro International, was originally founded in Stockholm, Sweden. The country's news is reported in English by, among others, The Local (liberal).

The public broadcasting companies held a monopoly on radio and television for a long time in Sweden. Licence funded radio broadcasts started in 1925. A second radio network was started in 1954 and a third opened 1962 in response to pirate radio stations. Non-profit community radio was allowed in 1979 and in 1993 commercial local radio started.

The licence funded television service was officially launched in 1956. A second channel, TV2, was launched in 1969. These two channels (operated by Sveriges Television since the late '70s) held a monopoly until the 1980s when cable and satellite television became available. The first Swedish language satellite service was TV3 which started broadcasting from London in 1987. It was followed by Kanal 5 in 1989 (then known as Nordic Channel) and TV4 in 1990.

In 1991 the government announced it would begin taking applications from private television companies wishing to broadcast on the terrestrial network. TV4, which had previously been broadcasting via satellite, was granted a permit and began its terrestrial broadcasts in 1992, becoming the first private channel to broadcast television content from within the country.

Around half the population are connected to cable television. Digital terrestrial television in Sweden started in 1999 and the last analogue terrestrial broadcasts were terminated in 2007.


LITERATURE

The first literary text from Sweden is the Rök Runestone, carved during the Viking Age c. 800 AD. With the conversion of the land to Christianity around 1100 AD, Sweden entered the Middle Ages, during which monastic writers preferred to use Latin. Therefore there are only a few texts in the Old Swedish from that period. Swedish literature only flourished when the Swedish language was standardized in the 16th century, a standardization largely due to the full translation of the Bible into Swedish in 1541. This translation is the so-called Gustav Vasa Bible.

With improved education and the freedom brought by secularization, the 17th century saw several notable authors develop the Swedish language further. Some key figures include Georg Stiernhielm (17th century), who was the first to write classical poetry in Swedish; Johan Henric Kellgren (18th century), the first to write fluent Swedish prose; Carl Michael Bellman (late 18th century), the first writer of burlesque ballads; and August Strindberg (late 19th century), a socio-realistic writer and playwright who won worldwide fame. The early 20th century continued to produce notable authors, such as Selma Lagerlöf, (Nobel laureate 1909), Verner von Heidenstam (Nobel laureate 1916) and Pär Lagerkvist (Nobel laureate 1951).

In recent decades, a handful of Swedish writers have established themselves internationally, including the detective novelist Henning Mankell and the writer of spy fiction Jan Guillou. The Swedish writer to have made the most lasting impression on world literature is the children's book writer Astrid Lindgren, and her books about Pippi Longstocking, Emil, and others. In 2008, the second best-selling fiction author in the world was Stieg Larsson, whose Millennium series of crime novels is being published posthumously to critical acclaim. Larsson drew heavily on the work of Lindgren by basing his central character, Lisbeth Salander, on Longstocking.


HOLIDAYS

Apart from traditional Protestant Christian holidays, Sweden also celebrates some unique holidays, some of a pre-Christian tradition. They include Midsummer celebrating the summer solstice; Walpurgis Night (Valborgsmässoafton) on 30 April lighting bonfires; and Labour Day or Mayday on 1 May is dedicated to socialist demonstrations. The day of giver-of-light Saint Lucia, 13 December, is widely acknowledged in elaborate celebrations which betoken its Italian origin and commence the month-long Christmas season.

6 June is the National Day of Sweden and, as of 2005, a public holiday. Furthermore, there are official flag day observances and a Namesdays in Sweden calendar. In August many Swedes have kräftskivor (crayfish dinner parties). Martin of Tours Eve is celebrated in Scania in November with Mårten Gås parties, where roast goose and svartsoppa ('black soup', made of goose stock, fruit, spices, spirits and goose blood) are served. The Sami, one of Sweden's indigenous minorities, have their holiday on 6 February and Scania celebrate their Scanian Flag day on the third Sunday in July.


SPORTS

Sport activities are a national movement with half of the population actively participating in organized sporting activities. The two main spectator sports are football and ice hockey. Second to football, horse sports have the highest number of practitioners, mostly women. Thereafter follow golf, athletics, and the team sports of handball, floorball, basketball and bandy.

The Swedish ice hockey team Tre Kronor is regarded as one of the best in the world. The team has won the World Championships eight times, placing them third in the all-time medal count. Tre Kronor also won Olympic gold medals in 1994 and 2006. In 2006, Tre Kronor became the first national hockey team to win both the Olympic and world championships in the same year. The Swedish national football team has seen some success at the World Cup in the past, finishing second when they hosted the tournament in 1958, and third twice, in 1950 and 1994. Athletics has enjoyed a surge in popularity due to several successful athletes in recent years, such as Carolina Klüft and Stefan Holm.

Sweden hosted the 1912 Summer Olympics and the FIFA World Cup in 1958. Other big sports events held here include 1992 UEFA European Football Championship, FIFA Women's World Cup 1995, and several championships of ice hockey, curling, athletics, skiing, bandy, figure skating and swimming.

Successful tennis players include former world No. 1's Björn Borg, Mats Wilander and Stefan Edberg.
Other famous Swedish athletes include the heavyweight boxing champion and International Boxing Hall of Famer – Ingemar Johansson; World Golf Hall of Famer – Annika Sörenstam and multiple World Championships and Olympics medalist in table tennis – Jan-Ove Waldner.
CUISINE

Swedish cuisine, like that of the other Scandinavian countries (Denmark, Norway and Finland), was traditionally simple. Fish (particularly herring), meat, potatoes and dairy products played prominent roles.

Spices were sparse. Famous dishes include Swedish meatballs, traditionally served with gravy, boiled potatoes and lingonberry jam; pancakes, lutfisk, and Smörgåsbord, or lavish buffet. Akvavit is a popular alcoholic distilled beverage, and the drinking of snaps is of cultural importance. The traditional flat and dry crisp bread has developed into several contemporary variants. Regionally important foods are the surströmming (a fermented fish) in Northern Sweden and eel in Scania in Southern Sweden.

Swedish traditional dishes, some of which are many hundreds of years old, others perhaps a century or less, are still a very important part of Swedish everyday meals, in spite of the fact that modern day Swedish cuisine adopts many international dishes.

In August, at the traditional feast known as crayfish party, kräftskiva, Swedes eat large amounts of boiled crayfish with boiled potato and dill.


CINEMA

Swedes have been fairly prominent in the film area through the years. A number of Swedish people have found success in Hollywood, including Ingrid Bergman, Greta Garbo and Max von Sydow. Amongst several directors who have made internationally successful films can be mentioned Ingmar Bergman, Lukas Moodysson and Lasse Hallström.


FASHION

Interest in fashion is big in Sweden and the country is headquartering famous brands like Hennes & Mauritz (operating as H&M), J. Lindeberg (operating as JL), Acne, Lindex, Odd Molly, Cheap Monday, Gant, WESC, Filippa K, and Nakkna within its borders. These companies, however, are composed largely of buyers who import fashionable goods from throughout Europe and America, continuing the trend of Swedish business toward multinational economic dependency like many of its neighbours.
| | | |
| --- | --- | --- |
| | | |
| | | |
| Viking replica helmet | | Viking bronze burial helmet |
HISTORY
Sweden emerged as an independent and unified country during the Middle Ages. In the 17th century, the country expanded its territories to form the Swedish Empire. The empire grew to be one of the great powers of Europe in the 17th and early 18th century. Most of the conquered territories outside the Scandinavian Peninsula were lost during the 18th and 19th centuries. The eastern half of Sweden, present-day Finland, was lost to Russia in 1809. The last war in which Sweden was directly involved was in 1814, when Sweden by military means forced Norway into a personal union. Since then, Sweden has been at peace, practicing "non-participation in military alliances during peacetime and neutrality during wartime". Sweden has been a member of the European Union since 1 January 1995 and is a member of the OECD.


PREHISTORY

Sweden's prehistory begins in the Allerød oscillation, a warm period around 12,000 BC, with Late Palaeolithic reindeer-hunting camps of the Bromme culture at the edge of the ice in what is now the country's southernmost province. This period was characterized by small bands of hunter-gatherer-fishers using flint technology.

Sweden enters proto-history with the Germania of Tacitus in AD 98. In Germania 44, 45 he mentions the Swedes (Suiones) as a powerful tribe (distinguished not merely for their arms and men, but for their powerful fleets) with ships that had a prow at each end (longships). Which kings (kuningaz) ruled these Suiones is unknown, but Norse mythology presents a long line of legendary and semi-legendary kings going back to the last centuries BC. As for literacy in Sweden itself, the runic script was in use among the south Scandinavian elite by at least the 2nd century AD, but all that has come down to the present from the Roman Period is curt inscriptions on artefacts, mainly of male names, demonstrating that the people of south Scandinavia spoke Proto-Norse at the time, a language ancestral to Swedish and other North Germanic languages.

In the 6th century Jordanes named two tribes he calls the Suehans and the Suetidi who lived in Scandza. These two names are both considered to refer to the same tribe. The Suehans, he says, have very fine horses just as the Thyringi tribe (alia vero gens ibi moratur Suehans, quae velud Thyringi equis utuntur eximiis). Snorri Sturluson wrote that the contemporary Swedish king Adils (Eadgils) had the finest horses of his day. The Suehans were the suppliers of black fox skins for the Roman market. Then Jordanes names the Suetidi which is considered to be the Latin form of Svitjod. He writes that the Suetidi are the tallest of men together with the Dani who were of the same stock. Later he mentions other Scandinavian tribes for being of the same height.

Originating in semi-legendary Scandza, believed to be somewhere in modern Götaland, Sweden, a Gothic population had crossed the Baltic Sea before the 2nd century AD, reaching Scythia at the coast of the Black Sea in modern Ukraine where Goths left their archaeological traces in the Chernyakhov culture. In the 5th and 6th centuries, they became divided as the Visigoths and the Ostrogoths, and established powerful successor-states of the Roman Empire in the Iberian Peninsula and Italy. Crimean Gothic communities appear to have survived intact until the late 18th century.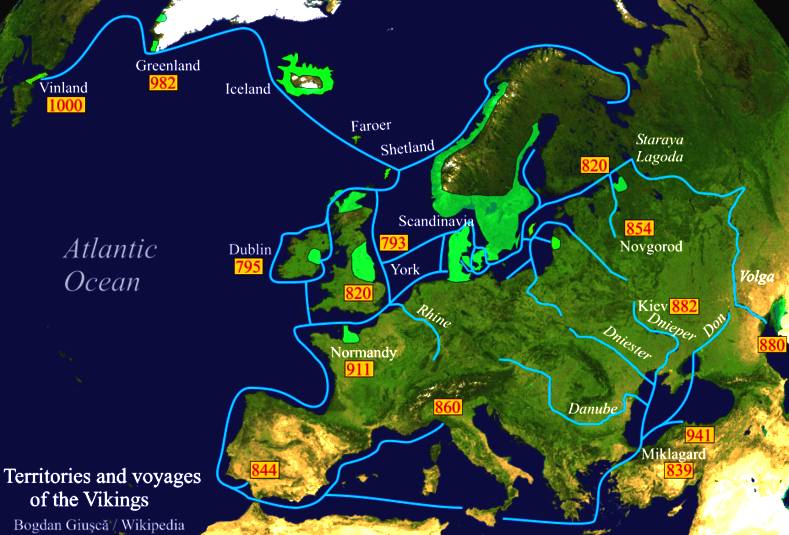 VIKINGS & MIDDLE AGES

The Swedish Viking Age lasted roughly between the 8th and 11th centuries. It is believed that Swedish Vikings and Gutar mainly travelled east and south, going to Finland, the Baltic countries, Russia, Belarus, Ukraine, the Black Sea and further as far as Baghdad. Their routes passed through the Dnieper south to Constantinople, on which they carried out numerous raids. The Byzantine Emperor Theophilos noticed their great skills in war, and invited them to serve as his personal bodyguard, known as the varangian guard. The Swedish Vikings, called Rus are believed to be the founding fathers of Kievan Rus'. The Arab traveller Ibn Fadlan described these Vikings as follows:

I have seen the Rus as they came on their merchant journeys and encamped by the Itil. I have never seen more perfect physical specimens, tall as date palms, blond and ruddy; they wear neither tunics nor caftans, but the men wear a garment which covers one side of the body and leaves a hand free. Each man has an axe, a sword, and a knife, and keeps each by him at all times. The swords are broad and grooved, of Frankish sort.

The adventures of these Swedish Vikings are commemorated on many runestones in Sweden, such as the Greece Runestones and the Varangian Runestones. There was also considerable participation in expeditions westwards, which are commemorated on stones such as the England Runestones. The last major Swedish Viking expedition appears to have been the ill-fated expedition of Ingvar the Far-Travelled to Serkland, the region south-east of the Caspian Sea. Its members are commemorated on the Ingvar Runestones, none of which mentions any survivor. What happened to the crew is unknown, but it is believed that they died of sickness.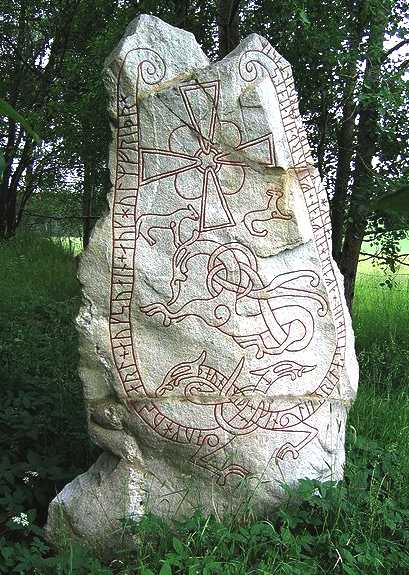 LINKS
Radio Sweden – Public service
Sveriges Television (Swedish) – Public service
Dagens Nyheter (Swedish)
Svenska Dagbladet (Swedish)
The Local – Sweden's news in English – Independent English language news site
VisitSweden.com – Official travel and tourism website for Sweden
www.100prozentecht.visitsweden.com
www.12points4sweden.blogspot.com
www.17sweden.com
www.1hostelsweden.com
www.3stepit-sweden.infoweb2.as.tietotalo.fi
www.4dsweden.com
www.4x4sweden.se
www.zentropasweden.com
www.zorbsweden.se
www.yccsweden.se
www.yellowpagessweden.net
www.yemensweden.com
www.yggdrasil-sweden.com
www.yougovsweden.se
www.young-sweden.com
www.yourstylesweden.se
www.yoursweden.se
www.yousweden.se
www.ypagessweden.com
www.xcbikesweden.com
www.xoxosweden.com
www.xssweden.com
www.wainmansweden.se
www.walkinginsweden.com
www.wansweden2008.com
www.waterjetsweden.com
www.waterworld-sweden.com
www.waterworldsweden.com
www.wbsweden.com
www.web.genhouse-sweden.com
www.webcam-sweden.se
www.webguidesweden.com
www.website-sweden.com
www.weddingsinsweden.com
www.welcometosweden.blogspot.com
www.welcometosweden.bravehost.com
www.westdijksweden.se
www.westernsweden.com
www.westinsweden.com
www.westsweden.se
www.westswedengolf.com
www.wewannabefromsweden.com
www.whatsupsweden.se
www.wildsweden.com
www.wiljaofsweden.se
www.willvinofsweden.com
www.wimasweden.org
www.wimasweden.se
www.winesweden.blogspot.com
www.winter2010.girlriders-sweden.se
Sweden entry at The World Factbook
Sweden entry at Encyclopædia Britannica
Sweden from UCB Libraries GovPubs
Sweden at the Open Directory Project
Sweden profile from the BBC News
Geographic data related to Sweden at OpenStreetMap
Key Development Forecasts for Sweden from International Futures
Study in Sweden – Official guide to studying in Sweden
Sweden – Economic Growth and Structural Change, 1800–2000 — EH.Net Encyclopedia
vifanord – A digital library that provides scientific information on the Nordic and Baltic countries
Sweden.se — Sweden's official website
The Swedish Government – Official site
The Swedish Royal Court – Official website of the Swedish Royal House
Chief of State and Cabinet Members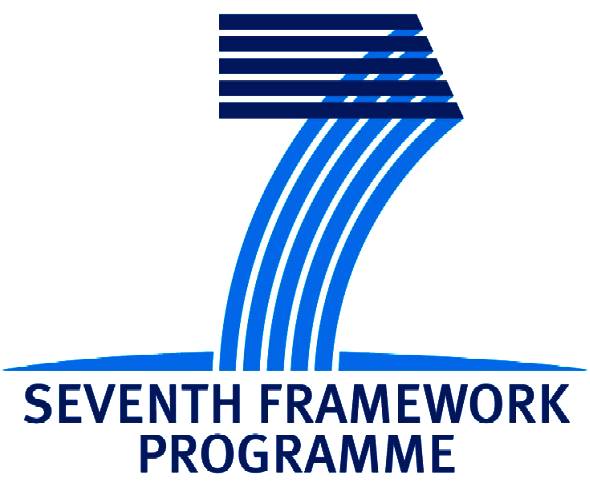 The ultimate Robot Boat. Solarnavigator uses an advanced SWASSH hull as the platform
to mount the world's first autonomous circumnavigation. A successful expedition could pave the way for improved safety at sea.