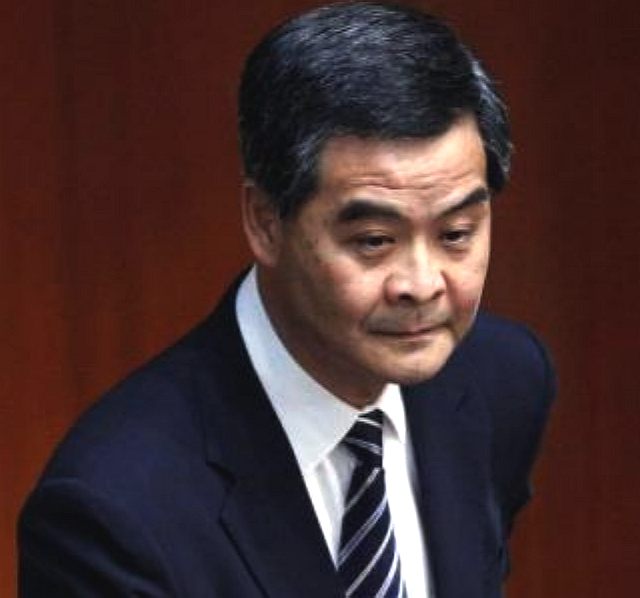 Hong Kong (Chinese: 香港) is a special administrative region (SAR) of the People's Republic of China (PRC). It is situated on China's south coast and, enclosed by the Pearl River Delta and South China Sea, it is known for its expansive skyline and deep natural harbour. With a land mass of 1,104 km2 (426 sq mi) and a population of seven million people, Hong Kong is one of the most densely populated areas in the world. Hong Kong's population is 95 percent ethnic Chinese and 5 percent from other groups. Hong Kong's Han Chinese majority originate mainly from the cities of Guangzhou and Taishan in the neighbouring Guangdong province.

Hong Kong became a colony of the British Empire after the First Opium War (1839–42). Originally confined to Hong Kong Island, the colony's boundaries were extended in stages to the Kowloon Peninsula in 1860 and then the New Territories in 1898. It was occupied by Japan during the Pacific War, after which the British resumed control until 1997, when China resumed sovereignty. The region espoused minimum government intervention under the ethos of positive non-interventionism during the colonial era. The time period greatly influenced the current culture of Hong Kong, often described as "East meets West", and the educational system, which used to loosely follow the system in England until reforms implemented in 2009.

Under the principle of "one country, two systems", Hong Kong has a different political system from mainland China. Hong Kong's independent judiciary functions under the common law framework. Hong Kong Basic Law, its constitutional document, which stipulates that Hong Kong shall have a "high degree of autonomy" in all matters except foreign relations and military defence, governs its political system. Although it has a burgeoning multi-party system, a small-circle electorate controls half of its legislature. That is, the Chief Executive of Hong Kong, the head of government, is chosen by an Election Committee of 400 to 1,200 members, a situation that will be in effect during the first 20 years of Chinese rule.

As one of the world's leading international financial centres, Hong Kong has a major capitalist service economy characterised by low taxation and free trade, and the currency, Hong Kong dollar, is the eighth most traded currency in the world. The lack of space caused demand for denser constructions, which developed the city to a centre for modern architecture and the world's most vertical city. Hong Kong has one of the highest per capita incomes in the world. The dense space also led to a highly developed transportation network with public transport travelling rate exceeding 90 percent, the highest in the world. Hong Kong has numerous high international rankings in various aspects. For instance, its economic freedom, financial and economic competitiveness, quality of life, corruption perception, Human Development Index, etc., are all ranked highly. According to both UN and WHO estimates, Hong Kong has the longest life expectancy of any country in the world from 2012.
SHIP EXHAUST GAS EMISSIONS LAW - South China Morning Post January , 23 2013

Ship onshore power alternative provision to take several years, but clean fuel requirement by 2014.

It will take several years for the government to introduce onshore electricity power facilities at the Kai Tak cruise terminal but a law requiring ocean-going vessels berthing at the city to use cleaner fuel can be in place next year at the earliest, reports the South China Morning Post.

According to the think tank Civic Exchange, vessels visiting Ocean Terminal emitted 252 tonnes of sulphur dioxide in 2007 - comparable to the 286 tonnes of vehicle emissions in Hong Kong in 2010.

Hong Kong Government's Undersecretary for the Environment stated that the government planned to introduce a law next year at the earliest requiring all ocean-going vessels - not just cruise ships - to use fuel with a cleaner sulphur content when in the city.

http://www.maritimepropulsion.com/news/hong-kong-plans-ship-exhaust-gas-emissions-law-211


SOUTH CHINA POST 11 0OCTOBER 2012

Roadside air quality and marine-related air pollution have worsened even though the city has achieved its overall clean-air targets under a joint scheme with Guangdong province.

The reduction of the major pollutants sulphur dioxide and NOx was attributed mostly to improvements in reducing power plant pollution, which accounted for half of total emissions. Power plants have also been switching to natural gas rather than coal, which has led to cleaner fuel and fewer emissions.

However, the other sources - vehicles and ships - have created more pollution than before. Vessels emitted a total of 35,000 tonnes of NOx in 2010, up by 8.3 per cent on 2009, and they were also responsible for 16,900 tonnes of sulphur dioxide in 2010, a 9.7 per cent increase from the previous year.

Andrew Lai Chi-wah, the deputy director of environmental protection, admitted that roadside and ship-related air pollution were worsening. "We understand that people may not feel that they are breathing cleaner air despite the reductions. We acknowledge the problem," he said.

"Indeed, we have done less in cleaning up the ships and vehicles than we did with power plants. We are stepping up measures in these aspects." Lai admitted the number of days of "very high" pollution levels had been increasing in recent years.

Mok Wai-chuen, the assistant director of environmental protection, said more measures were needed to add to existing ones covering vehicles.

For example, LPG-powered taxis and minibuses, which were introduced in the early 2000s as clean vehicles, had to constantly maintain their fuel converter so it remained environmentally friendly. Officials have to think of ways to encourage owners of older, heavy diesel-powered trucks, which comply with the Euro II emissions standards introduced in 1996, to replace their vehicles with ones using cleaner fuel, as the current subsidy scheme has helped only 10 per cent of owners. The EU will introduce Euro VI standards in 2013, which are 66 to 97 per cent tighter than Euro I.

As for vessels, the government is negotiating with the shipping industry on plans to require all local ships and ferries to use diesel with less sulphur content.

"In the long run, we need to get the ports of Shekou and Yantian [in Guangdong] to all agree to require incoming vessels to switch to clean diesel on arrival. We doing it alone will only chase the vessels away to those ports," Lai said.

Dr Man Chi-sum, chief executive of Green Power, urged Chief Executive Leung Chun-ying to work with mainland officials on new targets as soon as possible. "If there are no common targets, the fruits of Hong Kong can be easily offset by mainland pollution," Man said.

Friends of the Earth said the latest results were nothing to be proud of because the baseline year of 1997 was too high.

http://www.scmp.com/news/hong-kong/article/1058113/air-pollution-hong-kong-ships-and-vehicles-gets-worse



SCMP 12 JANUARY 2013

The city's shipping industry is urging Chief Executive Leung Chun-ying to curb noxious exhaust emissions from vessels in next week's policy address.

Its leaders want to see all shipping lines forced to adopt emission limits, similar to an initiative launched by a group of shipowners in 2010 in which they voluntarily agreed to use low-sulphur diesel "to the maximum extent possible" in Hong Kong. Arthur Bowring, managing director of the Shipowners Association, urged Leung "to set out a very clear agenda and timeline for the imposition of regulations that ultimately leads to a globally recognised emissions control area in the Pearl River Delta".

Roberto Giannetta, representing the Liner Shipping Association, said: "We are looking forward to some strong leadership and direction from the chief executive, the rest of the government and the Legislative Council - starting next week with the chief executive's policy address."

Most container shipping lines calling at Kwai Chung container port are members of Giannetta's association, which was instrumental - along with the public policy think tank Civic Exchange - in launching the low-sulphur diesel initiative, called the Fair Winds Charter.

About 18 firms agreed to switch to the fuel while berthed or anchored in Hong Kong.

In return, they wanted the Hong Kong and Guangdong governments to introduce regulatory controls by the end of last year.

More environmentally conscious firms are aware of the harmful effects of marine exhaust pollution and want to be seen taking action voluntarily rather than face tougher legal controls.

The Civic Exchange said marine sources of sulphur dioxide accounted for 519 premature deaths a year in the Pearl River Delta, including 385 in Hong Kong. If all container lines calling at the city switched to the cleanest fuel available, sulphur dioxide emissions from shipping would drop 80 per cent.

Bowring noted that the Environmental Protection Department initiated a rebate scheme in September that cut port dues for ships using low-sulphur diesel.

He said the next stage was to make ships switch to low-sulphur diesel. That would "ensure a level playing field" among all shipping lines and not financially penalise environmentally conscious shipowners.

The final stage was for emission controls throughout the Pearl River Delta, he added.

"Such regulation might take the form of switching fuel at berth and it could then be extended to slow steaming or other measures," Bowring said. "We need a firm commitment from the government towards regulation that follows international legislation and is technically achievable."

Giannetta added: "As an industry we will stand ready to lend our support and concrete involvement to the government and Legco to see this through in the next 12 months."

Heavily polluting marine diesel used by carriers such as Mediterranean Shipping has a typical sulphur content of 2.8 to 3.5 per cent and costs about US$600 per tonne. Low-sulphur fuel - used by Maersk, CMA CGM and the Tung family-controlled carrier Orient Overseas Container Line - has a sulphur content of 0.5 per cent or less but costs more than US$1,000 per tonne.

http://www.scmp.com/news/hong-kong/article/1125819/shippers-seek-emission-curbs-leung-chun-ying-policy-address
The ultimate Robot Boat. Solarnavigator uses an advanced SWASSH hull as the platform
to mount the world's first autonomous circumnavigation. A successful expedition could pave the way for improved safety at sea.