Cowes is one of the premier yachting centres of the world, home to the massive Round the Island Race, one of the world's largest yacht races, and of course the world famous Cowes Week. However, Cowes is much more than just one week of sailing, its facilities and attractions are enjoyed by thousands of yachtsmen. Cowes has earned a reputation for unparalleled race and event management skills, plus a wide range of support services and maintenance facilities, designed to cope with the diverse nature of modern yachting.
Cowes is a renowned yachting centre on the Isle of Wight and the Home of World Yachting. It has played host to some of the greatest international sailing events and has a sailing history second to none. It has witnessed some of the most magnificent and traditional yachts ever seen and been the focal point for "Royals" from all over the world to come sailing.

It is home to some of the most famous Yacht Clubs with the most famous being The Royal Yacht Squadron which was founded in 1815 and the first Club to establish organised yacht racing in the UK and becoming the principal authority for devising racing rules and handicapping.

Today Cowes is the home for a complete season of domestic and international sailing and racing. The Squadron is one of the most frequently used start lines but there are five other major yacht Clubs with their own start lines who organise sailing events.

From early April until the end of October there are an enormous number of Events, which attract a wide range of classes of racing yachts, dinghies and powerboats to Cowes. The town becomes a hubbub of activity, the pubs, restaurants, shops and accommodation all do roaring business and there is a great social friendly ambience for everyone to enjoy. The Solent is awash with colour of sails and brightly coloured spinnakers.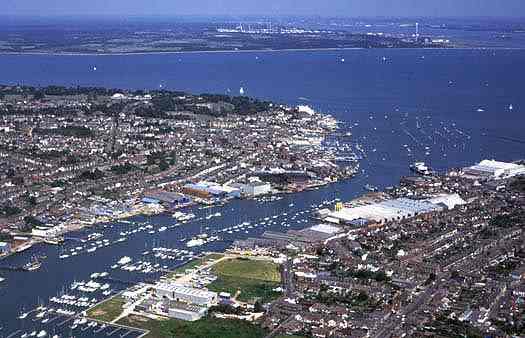 Cowes Harbour


This year there are more major events than ever before, with the Red Funnel Easter Regatta, Swan Rendezvous, Sir Thomas Preston Regatta for International Etchells, Queen's Golden Jubilee Cup for Darings, Edinburgh Cup for International Dragons, Hunter 707 Championships, International Sonar Atlantic Cup, Information Technology Challenge Regatta, Round The Island Race, International Sonar Two Sail Championship, Industry Sailing Challenge, Beneteau Cup, Gurnard Dinghy Week, Skandia Cowes Week, Cowes Youth Week, Rolex Commodores Cup, Tall Ships Parade of Sail, Honda Cowes Classic Offshore Powerboat Festival, International Match Race Women's Championship, Little Britain Challenge Cup and many more. A complete list of all events and regattas at Cowes Yacht Haven and East Cowes Marina will be maintained on cowes.co.uk by Cowes Yachting. Further details and information sources can be obtained from this website. The visitor to Cowes is spoilt for choice when they arrive here as it is the main port of entry to the Island.

The Town of Cowes

Cowes on the Isle of Wight lies at the heart of the sailing scene on the south coast of the UK. The Solent, the broad stretch of sheltered water between the Island and the mainland, is the country's busiest waterway with cruise liners like the QE2, Oriana, Arkadia, Aurora, and Saga Princess regularly coming into Southampton as their homeport. The main deep channel passes along the front of Cowes at Prince Consort buoy and the Parade at Cowes provides a wonderful ship spotters vantage point for the many commercial container ships and oil tankers which pass on their way to Southampton.

Cowes has long been regarded as the premier yachting centre in Britain. For almost 175 years Cowes has been host to the organisers of major yachting events, as well as being a busy trading port and shipbuilding centre, becoming one of the most fashionable resorts in the country. It is predominantly Victorian in style and the main shopping areas and side streets contain some elegant buildings both pre and post that era. Visitors can be lost for hours wandering up the picturesque streets to the grounds of Northwood House and park. Whilst a visit to the Library and Maritime Museum reveals the greatest number of maritime books to be found anywhere.

During this time six yacht clubs have been established in the management of events for every type of boat - both sail and power along with a number of Class Associations. It is the home of one of the most senior yacht clubs in the country, The Royal Yacht Squadron as well as the popular Island Sailing Club. The Royal London and Royal Corinthian Yacht Clubs also have start lines and The Junior Offshore Group start line is close to Egypt Point.

Cowes is made up of two parts, West Cowes and East Cowes, situated either side of the River Medina. They are linked by the "floating bridge" which is a car carrying chain ferry operating throughout the day and evening. Free to foot passengers and a small charge for cars and other vehicles.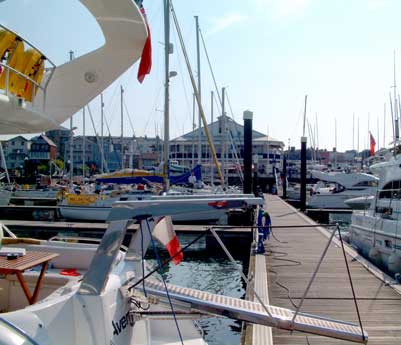 Cowes Marina
As a major yachting centre Cowes has all the facilities necessary for visiting yachtsmen and virtually every type of repair or service is available in the local shipyards or marinas. The Cowes Port Handbook and web site cowes.co.uk lists under marine services the majority of services available together with their addresses, telephone numbers and many have their own web sites detailing their services.

Cowes boasts many of the most fashionable clothing/leisurewear shops in the world for sailors. But the colourful and practical clothing is also highly desirable and worn by non-sailors all wanting to "look the part". Many of these outlets have their catalogues on cowes.co.uk to whet the appetite but a walk up and down the High Street in Cowes will enable everyone to see and try on the quality products.

And some excellent chandlers, electrical and electronic shops will have available all the spares and gadgetry which modern yachts now utilise. A number of specialist photographers can provide wonderful pictures of current racing and yachts of yesterday to take home as mementoes of Cowes. And with many Gift Shops in the High Street there is a souvenir for everyone.

Above all Cowes has an excellent selection of public houses and bars, all with great atmospheres, which will suit all ages. Most of them serve excellent food throughout the day. And when Cowes gets very busy there are some good pubs and restaurants a short distance outside the town. All listed on cowes.co.uk under public houses/bars.

In Cowes no one should go hungry! There are over 30 restaurants, cafes, takeaways listed in the Port Handbook and on this web site, many displaying their menus. There is an enormous variety to suit all tastes, from curries to fish and chips, from traditional to Thai, from steaks to fish, from Pizzas to Spanish, French and Italian. But remember it's always best to book, particularly in the busy weeks. Cowes is a fun holiday and sailing centre and has a friendly ambience without any pretences. If your yacht won't carry your best suit, don't worry. It won't prevent you from being fed. But in Cowes Week there are some special balls so the local hire shops/fancy dress may be able to help!

And if you need accommodation click onto accommodation and you will find an extensive list of hotels, bed and breakfasts, guesthouses and self-catering establishments in Cowes which will meet most budgets and requirements. But remember accommodation gets booked up quickly with many sailors renewing for the following year on the day they leave Cowes. Fortunately there are a few Accomodation Agencies in Cowes who know most of the properties, which are not listed in the Port Handbook and may be able to find accommodation for you.

As a busy holiday town Cowes offers a variety of visitor attractions and places of interest, including Queen Victoria's residence Osborne House which helped popularise the Isle of Wight, the RNLI Service Centre, the Maritime Museum, Classic Boat Museum and Sir Max Aiken Museum, Isle of Wight Model Railway, the Marinas, The Green, Parade and Town Quay to watch the bustling activity coming into and out of the River.

---

CONTACT DETAILS

Cowes Harbour Commission
Harbour Master: Captain Stuart McIntosh
Deputy Harbour Master:
Captain Rory Jackson

Address: Harbour Office
Town Quay
Cowes
Isle of Wight
PO31 7AS

Tel: (01983) 293952
Fax: (01983) 290018
Email: chc@cowes.co.uk
---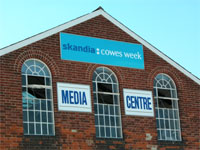 Skandia media centre
The Skandia Cowes Week Media Centre is located in Cowes Yacht Haven (adjacent to Marina Walk and opposite the lift-out bay in the centre of the site). The centre is fully equipped with telephones, ISDN lines, fax, computers and photocopier. There is a full Race Results Service with up-to-the-minute information on all the races taking place each day. Detailed entry lists for each class are available together with data on individual yachts and their crews. Historical data on past winners, topical facts and general information concerning the week are also available. Cowes Yacht Haven will also be home to Cowes Radio.
Media Centre Staff
Sue McKeag: Media Centre Manager
Peta Stuart-Hunt: Event PR Officer
Sarah Mudie, Tim Collins: Skandia's PROs for SCW
Julian Hocken, Trish Jenkins, Luisa Lucantoni: Media Centre Staff
Contacts numbers
Tel: +44 1983 245551
Fax: +44 1983 245553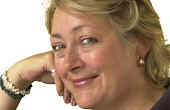 Peta Stuart-Hunt
Press Boats
Press boats are available to go out and watch the racing on a daily basis. For the first trip to see the starts which leaves at 1000hrs, space is usually restricted to National Press photographers and Yachting and sports journalists. In most cases we are able to accommodate everyone who wishes to go out to see the racing during the day. The boats return on a regular basis (every 1 to 1 ½ hours) to allow different journalists to join them and to let photographers off to process photos to meet their deadlines.
Broadcasting
Skandia Cowes Week streamlines its PR resource
23:25 Thursday 11 Nov 2004
Cowes Combined Clubs


Skandia's group marketing director, André Oszmann said: "Skandia Cowes Week attracts massive media attention and that is due in no small part to the immense efforts made on the PR front throughout the year. We're still in the process of evaluating 2004's event coverage but we do know that the value of the media coverage for Skandia from the 2003 event was over £3 million and, overall, Skandia gained a 229 per cent return on its investment, which was an increase of 24 per cent on the previous year."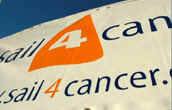 Sail 4 Cancer fund raising Skandia Cowes Week Tuesday 17 Aug 2004
Sail 4 Cancer's fund raising target for Skandia Cowes Week 2004 was £20,000, a sum that would have equalled the largest amount ever raised by an Official Charity in the history of the event. However, we are delighted to report that Sail 4 Cancer has well and truly smashed this target, raising approximately £42,000 during the eight-day regatta.

Andy Hayward, the founder of Sail 4 Cancer (Patron is Nick Moloney), thanks everyone involved in achieving this fantastic record-breaking sum and, in particular, the Skandia Cowes Week title sponsor Skandia for all their support (the Skandia team alone raised £15,000 from their own fund raising activities in support of the Charity). Special mentions also go to Charlie Fish and Inspire Events who raised £10,000 whilst Regatta Director Stuart Quarrie and his team at Cowes Combined Clubs raised a further £4,000. The regatta's supporting sponsors also played a much appreciated role in helping to raise both the profile of the Charity as well as funds. A big thank you and congratulations all round.
---
Entries
Sponsorship, Promotional and Corporate Enquiries
Michelle Warner

Regatta House, 18 Bath Road, Cowes, Isle of Wight, PO31 7QN

Mobile:

+44 (0) 7798 740 603

Email:

cwsl@cowesweek.co.uk

Cowes Yacht Haven is owned by The Cowes Town Waterfront Trust, a charitable organisation established in 1992 dedicated to re-juvenating and improving the Cowes waterfront. CYH are constantly developing their facilities and services and offer 260 berths, a new 150m breakwater and 1000 sq metres of hardstanding, dinghy and rib moorings.
Management and Office Team

Site Support Team

Steve Cole - General Manager
Andrew Bamford - Financial Controller
Alison Pocock - Events Administrator

Colin Hugill
Allan Blackburn
Trevor Cole
Simon Whittington
Marc Ruddock
Dan Marsh
Phil Cook
Phil Moore
Colin Anderson

Contact Us @ Cowes Yacht Haven,

Vectis Yard, High Street, Cowes PO31 7BD


Tel: +44 (0)1983 299975
Fax: +44 (0)1983 200332
info@cowesyachthaven.com
LINKS :
Cowes Harbour Facilities and Navigational Information for visiting yachtsmen.

Link to cowes.co.uk Link to the Solent Forum
New planning application for Medina Village site
A planning application for a mixed-use residential and marine employment development to regenerate the former FBM/GBR Challenge base and adjoining former Souters and Samuel Whites riverside yards has been submitted to the Isle of Wight Council by the Harrison Trust.
Gas cylinders lost overboard
The public are being requested to be on look out for empty gas cylinders washed ashore on the Isle of Wight.
Portsmouth named as Volvo stop-over port
The organizers of the Volvo Ocean Race have announced that Portsmouth will be one of the final two stopovers in the 2005-06 Race. Leg seven will take the fleet from New York, across the Atlantic, and to Portsmouth with an anticipated arrival on 23 May 2006.
PRB on course for second victory in Vendée Globe
According to the Meteo France forecasters this morning PRB should have a relatively straightforward passage in to the finish of the Vendée Globe in Les Sables D'Olonne.
Extended deadline for Rolex Transatlantic Challenge
The New York Yacht Club have announced that the entry deadline for the Rolex Transatlantic Challenge has been extended to 1 March.
RORC change date of Round Britain and Ireland race
The RORC Round Britain and Ireland race, which was originally planned for June has now changed and will start on Monday 7 August 2006.
Moloney in Rio while leading trio push for the finish
While an unlucky Nick Moloney stepped ashore in Rio after retiring from the Vendée Globe with a broken keel, the three leaders are locked in an extraordinarily close battle in the final stretch to the finish.
Skandia suffers major keel failure
Nick Moloney's Open 60 Skandia has suffered a major technical failure to the keel.
London prizegiving for Red Funnel Cowes Keelboat Championship
Cowes-based and London-based sailors headed for the The Royal Thames Yacht Club on Wednesday evening 12 January as the club played host to the prizegiving for the 2004 Red Funnel Cowes Keelboat.
SUSSEX INDEX A - Z
BEACHY HEAD - BELL TOOT (BELLE TOUT) LIGHTHOUSE
CHIDDINGLY - HORSE SHOW and GYMKHANA
CUCKMERE VALLEY - EXCEAT
EAST SUSSEX
EASTBOURNE - EASTBOURNE PIER
HERSTMONCEUX - CASTLE - CE SCHOOL - LINKS - FESTIVAL
TWISSELLS MILL, OLD HEATHFIELD
---
A taste for adventure capitalists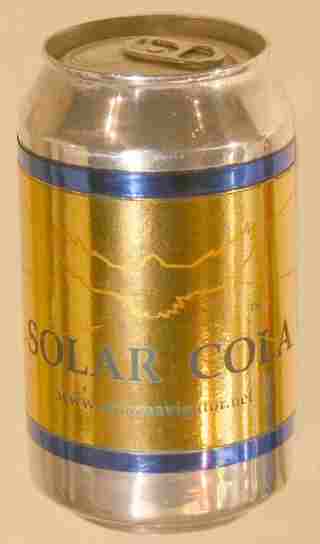 Solar Cola - a healthier alternative