Seaford is a costal town in the county of East Sussex, England, on the south coast, east of Newhaven, Brighton and west of Eastbourne. It has a population of about 22,000.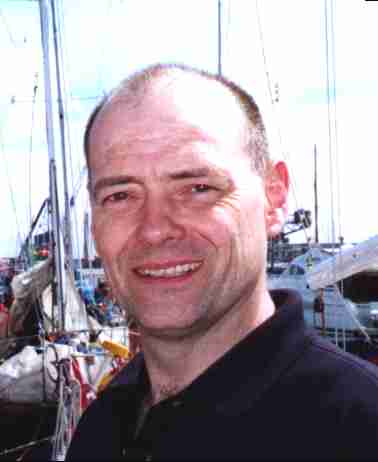 Nelson Kruschandl - Former Resident
I lived in Seaford for many years firstly as a junior, when I attended the local school near the police station, then later in my teens. My Grandparents bought the house I eventually lived in; number 24 Beacon Road in the 1960s. It was a large traditional house with a tall roof and oak beams. When they moved, my father bought the house and refurbished it.
For this reason Seaford holds a special place in my heart. I used to play at the Wreck, the beaches and cliffs, cycling all over the area on a modified Chopper cycle. I built my first boat in a garage my dad was kind enough to let me take over. Later I commuted to college in Eastbourne on a motorcycle. Then I discovered cars and left home.

My Grandfather founded a business in the town, making special building panels called Firmcrete. This company, based in Brooklyn Road (now Seaford car auctions), specialised in providing high insulation roofs to high rise buildings. Eventually, my grandfather sold the business to Tate & Lyle, who in turn re-sold it to my father. The biggest customer was the GLC, or Greater London Council. Then without warning in the late 70s, Margaret Thatcher abolished high rise building, in the process making the Firmcrete business unviable. Due to this my father had little choice but to sell up and started a jewellery business in Newhaven.
The parliamentary constituency of Seaford was a notorious rotten borough until its disenfranchisement in the Reform Act 1832 when representation was incorporated into the Lewes constituency. Seaford returned three members of parliament who went on to become Prime Minister. Henry Pelham (represented the town from 1717 to 1722), William Pitt the Elder from 1747 to 1754 and George Canning in 1827.
Seaford boasts the westernmost of the South Coast Martello Towers, now a local history museum.
Seaford has been twinned with the town of Bonningstedt, Germany, since 1986.
Twin sisters Connie and Cassie Powney, who play Mel and Sophie Burton in Channel 4 soap Hollyoaks, grew up in Seaford, as did Paul Garred, drummer of the band The Kooks.
The old coastguard cottages viewed from Seaford Head - photo © NJK
Sir Anthony Blunt former keeper of the Queen's paintings who was revealed to be a Soviet spy, went to school in Seaford, as did comedian Dickie Henderson.
Seaford has one of the longest serving Town Criers in England and Wales - Peter White - who was appointed to this honorary position in 1977 by Lewes District Council.
The town has been a civil parish since 1999, having previously been an un-parished area. From 1894 to 1974 it was an urban district.
Seaford railway station which serves the town is the terminus of the line from Lewes via Newhaven.
Seaford rugby football club play in the county rugby union league, and play at the town's Salts Recreation Ground.
Education
Offering many "primary" schools, from the nursery to the "sixth year" of education, the town of Seaford has only one state-run comprehensive secondary school: Seaford Head Community College. There is a public school and a specialist school for pupils with specific learning difficulties.
LINKS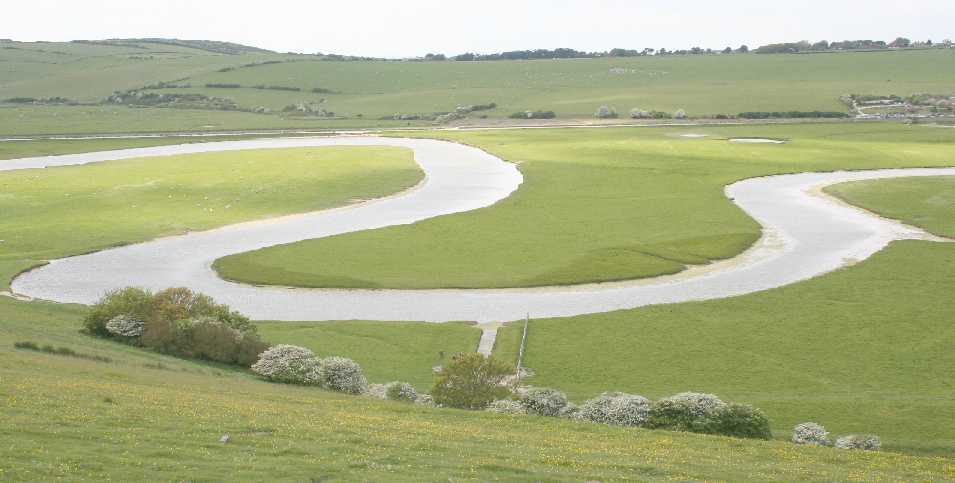 Cuckmere valley (Ox bow lake) looking to Seaford Head - photo © NJK
SUSSEX INDEX A - Z
BEACHY HEAD - BELL TOOT (BELLE TOUT) LIGHTHOUSE
CHIDDINGLY - HORSE SHOW and GYMKHANA
CUCKMERE VALLEY - EXCEAT
EAST SUSSEX
EASTBOURNE - EASTBOURNE PIER
HERSTMONCEUX - CASTLE - CE SCHOOL - LINKS - FESTIVAL
TWISSELLS MILL, OLD HEATHFIELD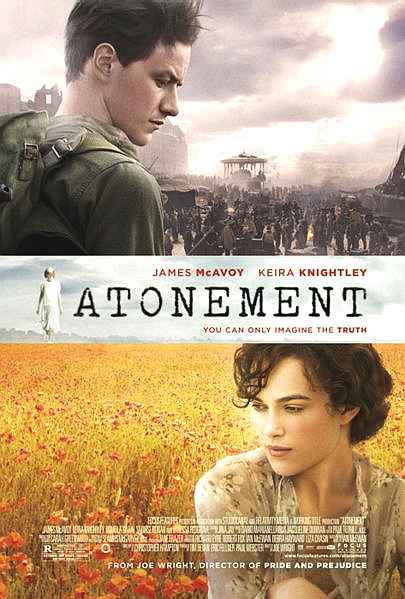 Atonement movie poster, James McAvoy and Keira Knightley
A postcard of Seaford Head similar to those on this page
appears in this great film
Some scenes from the film Atonement were filmed at Cuckmere Haven and Seaford Head. In particular, a postcard depicting the coastguard cottages is an item carried by Robbie (James McAvoy) to remind him of Celia Tallis (Keira Knightley), where Robbie Turner is sent to prison for a crime he did not commit by Celia's sister Briony.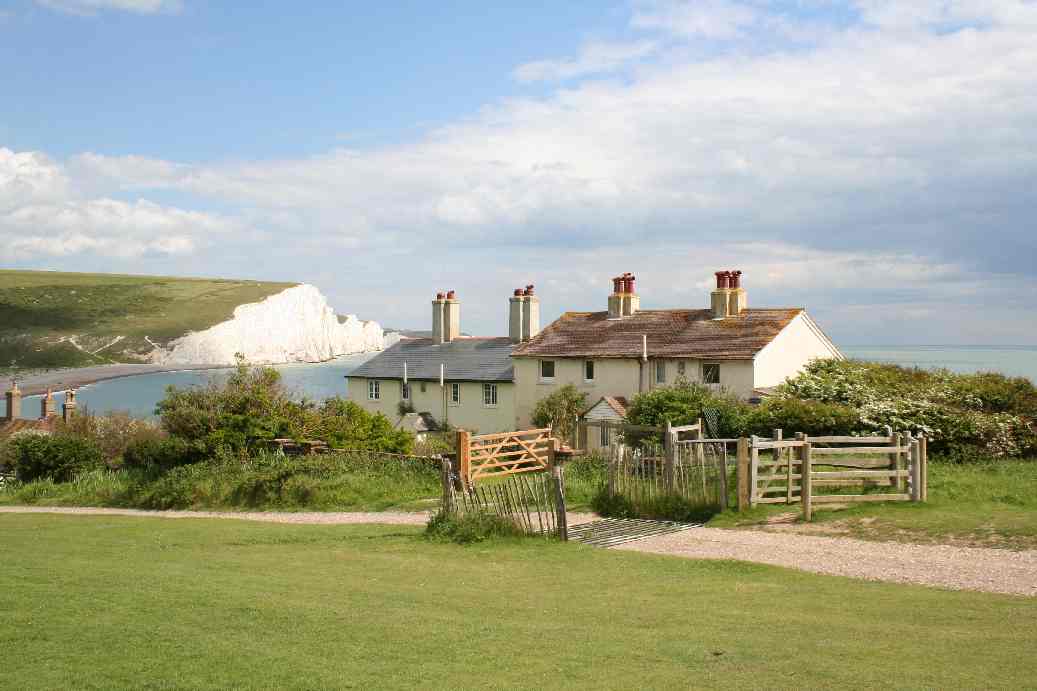 Seaford Head, view across to Seven Sisters white cliffs from Coastguard Cottages
New energy drinks for performers
.. Thirst for Life
330ml Earth can - the World in Your Hands