Crowborough is a rural market town situated within East Sussex, but close to Tunbridge Wells in Kent. The map below shows the location of Crowborough and you'll note its proximity to Brighton, Eastbourne and London. With Gatwick Airport about 40 minutes away by road, Crowborough is well located for transport links to the rest of the world, whilst being in the curtain of lovely countryside.
Crowborough is also the head quarters of the dreaded Wealden District Council. One of the main reasons this region is not good for business, is that you will have to deal with this corrupt council. There are many independent reports to support this view and a series of cases featured on this site and others.
The core problem is obtaining planning permission. Invariably, you will eventually come across this as a business or home owner. You will then have to deal with planning officers that are led by corrupt heads of departments. The other problem is benign councillors, content to sit and watch as their region is drained of talent and entrepreneurs by the malignancy that is their executive management. All the while local towns and villages lose out.
If you are concerned about the decline in services and growth in your area, you can email all your MPs via this website quite simply:-
http://www.ukfathers.co.uk/ParliamentaryMegaphone.htm
Ashdown Forest, the setting for A.A.Milnes wonderful Winnie the Pooh books is on the doorstep, the historic Pantiles of Tunbridge Wells are a few miles away. The town is surrounded by land which is designated as "land of outstanding natural beauty" and this makes development and extension of the town difficult, but its current population of around 25,000 is scheduled to increase slowly.
Sir Arthur Conan Doyle is probably the towns most famous ever resident, and the town boasts one of the only statues of him anywhere in the world.
Crowborough is one of the highest points in Sussex being 240meters (787 ft) above sea level, or the equivalent of 56 double decker buses!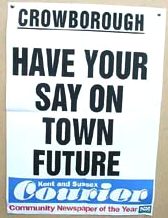 What is a Healthcheck?
The Healthcheck and Action Plan have been developed by the Countryside Agency, a government department, and are in use all over the country. The aim is to carry out research into the vitality of market towns throughout the country and to suggest ways that those market towns can improve for the benefit of residents, businesses and visitors, both within the town and the surrounding rural area.
CONTACTS:
Email: info@crowborough.info
Write to: crowborough.info, Town Hall, The Broadway
Crowborough, East Sussex
LINKS:
---
CROWBOROUGH TOWN COUNCIL
Crowborough Town Council
The Town Hall
Broadway
Crowborough
East Sussex
TN6 1DA
U.K.

| | |
| --- | --- |
| Telephone: | 01892 652907 |
| FAX: | 01892 669736 |
| Email: | |
SUSSEX INDEX A - Z
BEACHY HEAD - BELL TOOT (BELLE TOUT) LIGHTHOUSE
CHIDDINGLY - HORSE SHOW and GYMKHANA
CUCKMERE VALLEY - EXCEAT
EAST SUSSEX
EASTBOURNE - EASTBOURNE PIER
TWISSELLS MILL, OLD HEATHFIELD
---
A taste for adventure capitalists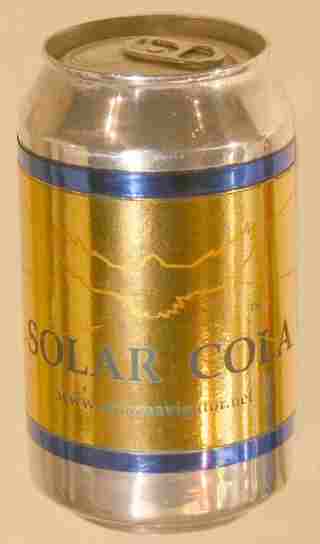 Solar Cola - a healthier alternative