Heathfield is a small market town, and the principal settlement in the civil parish of Heathfield and Waldron in the Wealden District of East Sussex, England. It lies near the junction of two main roads: the A 267 between Tunbridge Wells and Eastbourne; and the A265 from Hawkhurst. It lies almost equidistant from Tunbridge Wells and Eastbourne: approximately 16 miles (26km).
Historically, Heathfield lay on an ancient trackway (The Ridgeway), connecting the South Downs with Weald. Its market charter was granted in February 1316 during the reign of Edward II. The Wealden iron brought prosperity to the town during the 16th/17th centuries; the coming of the railway in 1880 gave it another new lease of life. The latter was not a financial success and the branch line between Eridge and Polegate closed in 1968. The trackbed is now named the Cuckoo Trail, part of the National Cycle Network.
The original village - Old Heathfield - is now only part of the town, which has expanded over time. The parish church is dedicated to All Saints: an example of a Harmer terracotta decorated gravestone is in the churchyard.
Heathfield Park contains a folly named the Gibraltar Tower.
The village holds an annual fair- the Heffle Cuckoo Fair - every April.
LINKS
SUSSEX INDEX A - Z
BEACHY HEAD - BELL TOOT (BELLE TOUT) LIGHTHOUSE
CHIDDINGLY - HORSE SHOW and GYMKHANA
CUCKMERE VALLEY - EXCEAT
EAST SUSSEX
EASTBOURNE - EASTBOURNE PIER
TWISSELLS MILL, OLD HEATHFIELD
---
A taste for adventure capitalists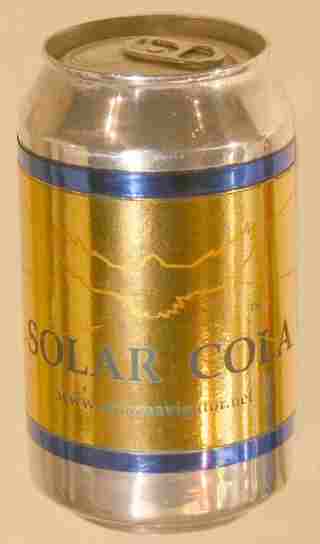 Solar Cola - a healthier alternative