East Sussex is a county in South East England. It is bordered by the counties of Kent, Surrey and West Sussex and, to the south, by the English Channel.
The ancient kingdom of Sussex had separate county administrations since the 12th century, with the county town of the eastern division being Lewes [1]. This situation was formalised by Parliament in 1865, and the two parts were given distinct elected county councils in 1889 under the Local Government Act 1888.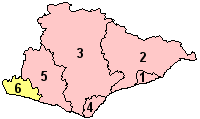 1. Hastings 2. Rother 3. Wealden 4. Eastbourne 5. Lewes 6. Brighton & Hove
In East Sussex there were three self-administered county boroughs: Brighton, Eastbourne and Hastings. In 1974 the East Sussex was made a ceremonial county also, and the three county boroughs became districts within the county. At the same time the western boundary was altered, so that the Mid Sussex region (including Burgess Hill and Haywards Heath) was transferred to the administrative county of West Sussex. In 1997, Brighton & Hove became a self-administered unitary authority and was eventually granted city status in 2000.
Geography
The South Downs, a range of moderate chalk hills, run across the southern part of the county from west to east. The northern part of the county is dominated by the High Weald, and in between runs the valley of the River Rother (also known as the River Limen). The highest point in the county is Ditchling Beacon, at 248m/814ft. It is also a Marilyn.
Towns and villages
Note that the website Villagenet contains details (including historical) of 240 villages in East Sussex, including some that are noted below.
Places of interest
---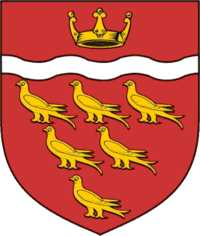 East Sussex coat of arms
Properties Open to the Public
Useful Information
SUSSEX PAST | EVENTS | RESEARCH | PROPERTIES | EDUCATION | MEMBERSHIP | WEDDINGS | SHOP
East Sussex County Council
Thursday 23 March 2006
David Miliband MP, Cabinet Minister for Communities and Local Government, will be visiting East Sussex this week as part of a series of visits he is making to different parts of the country to discuss the future role, functions and form of local authorities in England.
If you are a senior citizen aged 60 or over or registered disabled, you will be entitled to free bus travel within East Sussex from 1 April 2006.

Latest, 21 March. Several of our recognised trade unions have planned industrial action for Tuesday 28 March. Information for residents and employees will be updated here regularly.
Most popular this month
SUSSEX INDEX A - Z
BEACHY HEAD - BELL TOOT (BELLE TOUT) LIGHTHOUSE
CHIDDINGLY - HORSE SHOW and GYMKHANA
CUCKMERE VALLEY - EXCEAT
EAST SUSSEX
EASTBOURNE - EASTBOURNE PIER
TWISSELLS MILL, OLD HEATHFIELD
---
A taste for adventure capitalists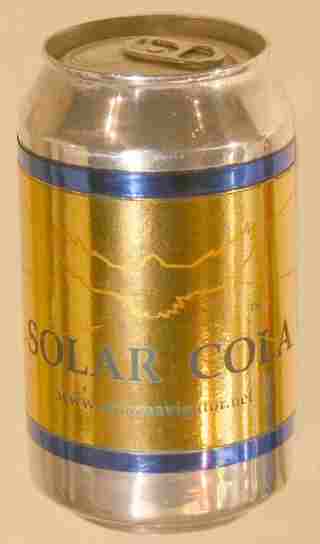 Solar Cola - a healthier alternative