LIME PARK is a small country estate in Sussex with a surprising history. Augustus Hare lived in Lime House with his mother from about 1835 to 1860, he was the first truly creative person to inhabit the Park; Lime Park's first claim to fame.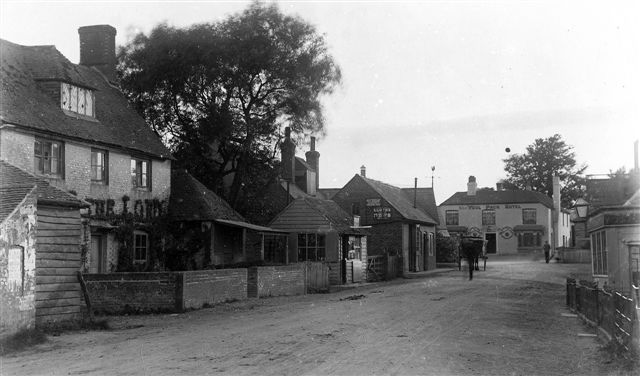 From 1909 the Baron de Roemer purchased the estate and began generating electricity for the village of Herstmonceux. This milestone in the development of what would later become the national grid, would put Lime Park on the map with the Generating buildings becoming important as a surviving Monument under the limited protections afforded by an English Heritage Monument Protection Programme. Lime Park's second claim to fame.
The gatehouse known as East Lodge is a Grade II listed building.
The Park is now divided into several plots with different owners as detailed below. Should any entry not be correct please email the site publishers for correction.
After 1952, the main house was divided into four smaller units to form a terraced row of houses. The former stables were converted to residential use.
In 1982 the generating buildings were separated from 'Lime.' Sussex inventor Nelson Kruschandl, used the building as his home and workshops until 1995 when a Trust took over the administration. During this time he created numerous vehicles, and other inventions, some of which attracted patents. This is Lime Park's third claim to fame. Lime Park Heritage Trust now manages the early electricity station as a virtual (working) museum.
In March of 1985 Wickens Estates Limited transferred management of the shared driveway to Lime Park Estates Limited, company number 01893712: Lime Park Estates Limited according to companies house this is a residents property management company, code: 98000. But that is the subject of dispute, where some residents are not represented and this company works against the interests of those who are not represented, and who the present directors of the company refuse to admit to the board. In our view that is not the way a residents property management company should operate - if it is to be lawful. In addition, the covenants are not being observed, a potential issue for any prospective purchaser.
Interestingly, in 2011 Lime Park Heritage Trust received information of a museum in France as to the striking similarity between the work of inventor Kruschandl and Leonardo da Vinci, to include drawings and paintings.
Wickens Estates Limited changed their name in March of 1987 to:-
STORE PROPERTY DEVELOPMENTS LIMITED
41 EASTCHEAP
LONDON
EC3M 1DT (Registered Office)
Company No. 00463356

Previous Names:
Date of change Previous Name
05/03/1987 WICKENS ESTATES LIMITED

Company Type: Private Limited Company
Nature of Business (SIC):
68100 - Buying and selling of own real estate
68209 - Other letting and operating of own or leased real estate

Mortgage: Number of charges: 20 ( 0 outstanding / 20 satisfied / 0 part satisfied )
Last Members List: 27/11/2012
The date of incorporation of Lime Park Estate Limited is just 3 days after Wickens Estates Limited changed their name to Store Property Developments Limited, shortly after which Lime Park Estate Limited, having taken over the administration of the shared drive in Lime Park, commenced action against Nelson Kruschandl for the lopping of a holly tree, amongst other claims. There can be little doubt from the date and timing of these company transactions, that certain owners in Lime Park, wished to acquire the power to take an action against this occupier, and to deny that other owner any say in the matter.
Unfortunately for Lime Park Estate Limited, the tree they were complaining about turned out to be dead, for which removal was good husbandry according to a leading local tree specialist. Not only that, the dead holly tree was not even within the boundaries of Lime Park. Other issues were not defended, by Lime Park Estate Limited, where having realised they would lose on these counts also, they failed to continue with their action - presumably to avoid costs consequences.
We wonder if Wickens Estates Limited knew what the intention of Lime Park Estate Limited was? For if they did, then whatever may have been cooked up (if unlawful/illegal) may render the previous firm vicariously liable. If Wickens Estates Limited knew nothing of the intentions of Lime Park Estate Limited (our firm belief), then we think it is about time they did, and perhaps, Companies House might like to know what the various directors are using this so-called residents property management company for. Company law provides that oppressive behaviour is unlawful, and being a residents property management company, the Human Rights Act 1998 bites, because their function is to provide access to properties - rather than seek to deprive use.
When their action failed, certain members of Lime Park Estates complained to Wealden District Council, who them used their authority at great expense to the taxpayer to have a go at Mr Kruschandl - clearly for and on behalf of certain residents - and a similar situation is believed to exist today. Genius is never recognized in ones own country - especially when inconvenient.
That was not the end of the troubles. Wealden involved the police early on, but later when a warrant was challenged, the police cried off. A formal complaint about corruption in this council was never investigated. Local police forces are (part) funded by their local authority. Nelson Kruschandl joined the Wealden Action Group, actively assisting other Weald residents to win planning cases. It would not be long before the police were knocking on Mr Kruschandl's door again ....... Why? Could it be because he was winning all of the cases he took for clients. All they needed was an excuse ........
LIME PARK ESTATE LIMITED
LIME HOUSE (Registered Office)
CHURCH ROAD
HERSTMONCEUX
EAST SUSSEX
BN27 1RF
Company No. 01893712


Status: Active
Date of Incorporation: 08/03/1985

Country of Origin: United Kingdom
Company Type: Private Limited Company
Nature of Business (SIC):
98000 - Residents property management
Accounting Reference Date: 31/03
Last Accounts Made Up To: 31/03/2012 (DORMANT)
Next Accounts Due: 31/12/2013
Last Return Made Up To: 15/07/2012
Next Return Due: 12/08/2013
Mortgage: Number of charges: ( 0 outstanding / 0 satisfied / 0 part satisfied )
Last Members List: 15/07/2012
The directors of Lime Park Estates Limited as at the 15th of July 2012 were:
* Shelagh Claire Lambert (17-09-53 Sales Executive)
* Peter Gwyn Langford and June Erben Townley (15-07-1924 - Retired)
* Louise Elizabeth Jones (06-09-1959 - Receptionist BMW Hailsham)
* Camille Anne-Marie De Kok (12-03-1961 - Sales Manager Camlock Systems)
The directors of Lime Park Estates Limited as at the 5th of September 2016 were:
* Shelagh Claire Lambert (17-09-53 Sales Executive)
* Peter Gwyn Langford and June Erben Townley (15-07-1924 - Retired)
* Clare Askaroff (Landlord and furniture restorer)
* Hugh Andrews (Ex pat landlord)
The company secretary of Lime Park Estates Limited as at the 5th of September 2016 was:
* Susan Vogt (Teaching profession?)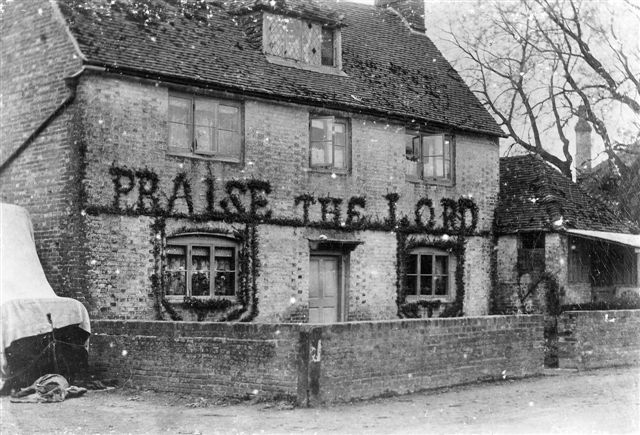 PROPERTY PRICE HISTORY:
East Lodge, Lime Park - Estimated value £ 256,000 (range £204,800 to £307,200)
Findaproperty.com/valuation/church-road & Findaproperty.com/house-valuation
Lime Cottage, Lime Park -
Linden House, Lime Park - Sold £354,957 freehold 22 Aug 2006 (Rightmove.co.uk/house-prices/)
Linden House, Lime Park - Sold £570,000 freehold 28 Oct 2013
Lime House, Lime Park - Sold £310,700 freehold 26 Apr 2001
Lime House, Lime Park - Sold £478,000 freehold 25 July 2014
Lime House, Lime Park - Sold £165,000 freehold 4 July 1997 (Zoopla.co.uk/house-prices)
Lime, Lime Park - Sold £ freehold January 1982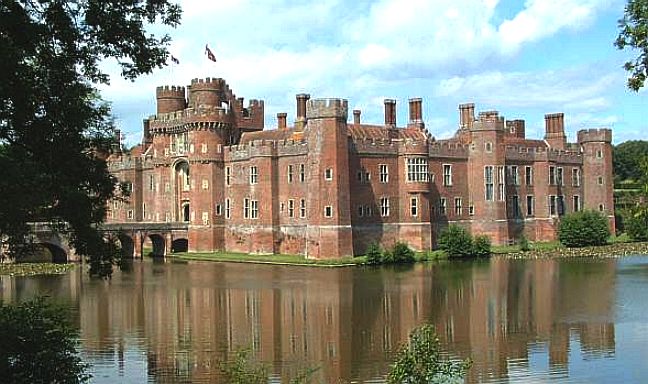 ZOOPLA Zed-Index @ Sept 2012 : £482,447 estimate
PROPERTY RECENTLY FOR SALE/SOLD:
Lime House, Lime Park - Guide: £485,000 - £520,000, SOLD £478,000 (Fla), Freehold 25 Jul 2014
Linden House, Lime Park - Sold £570,000 Terraced, Freehold 28 Oct 2013
Estate Agent Links: Rightmove.co.uk/property-for-sale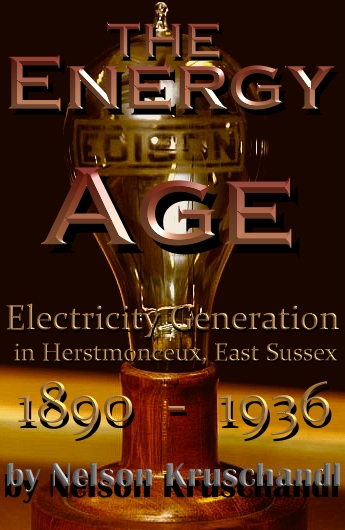 SUSSEX INDEX A - Z
The Old Steam House in Lime Park, East Sussex (1998 left_ and 2013 right)
The Battle of Herstmonceux 1981 - 2022
41 years of discrimination - and rising.....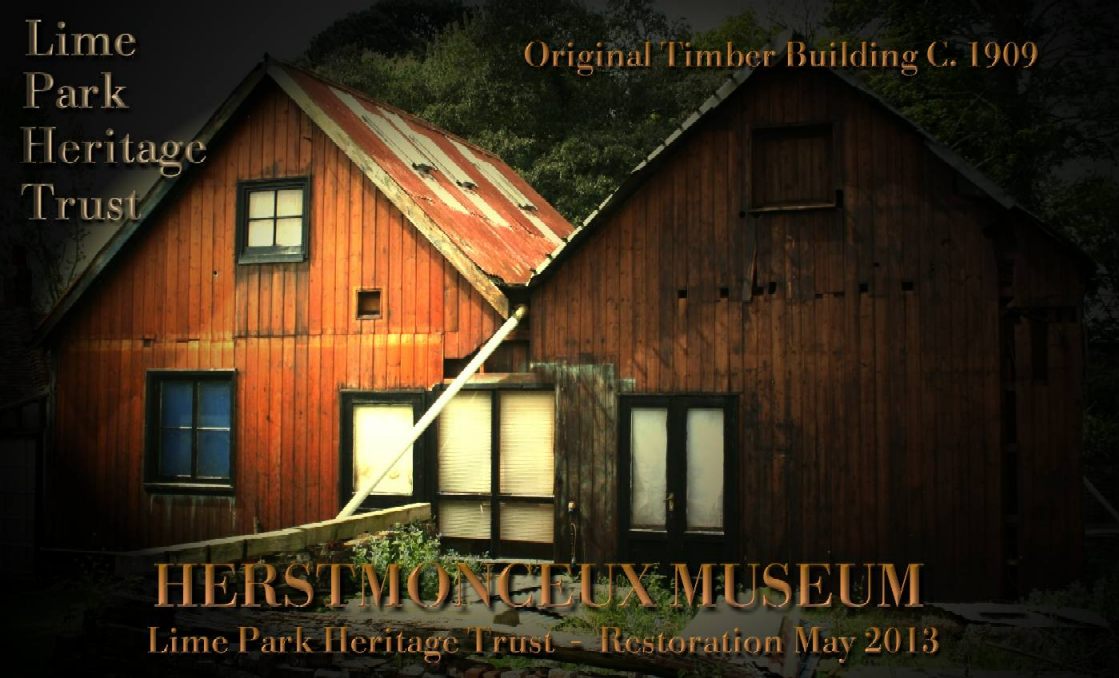 The Battle of Herstmonceux 1982 - 2015 continues - the players: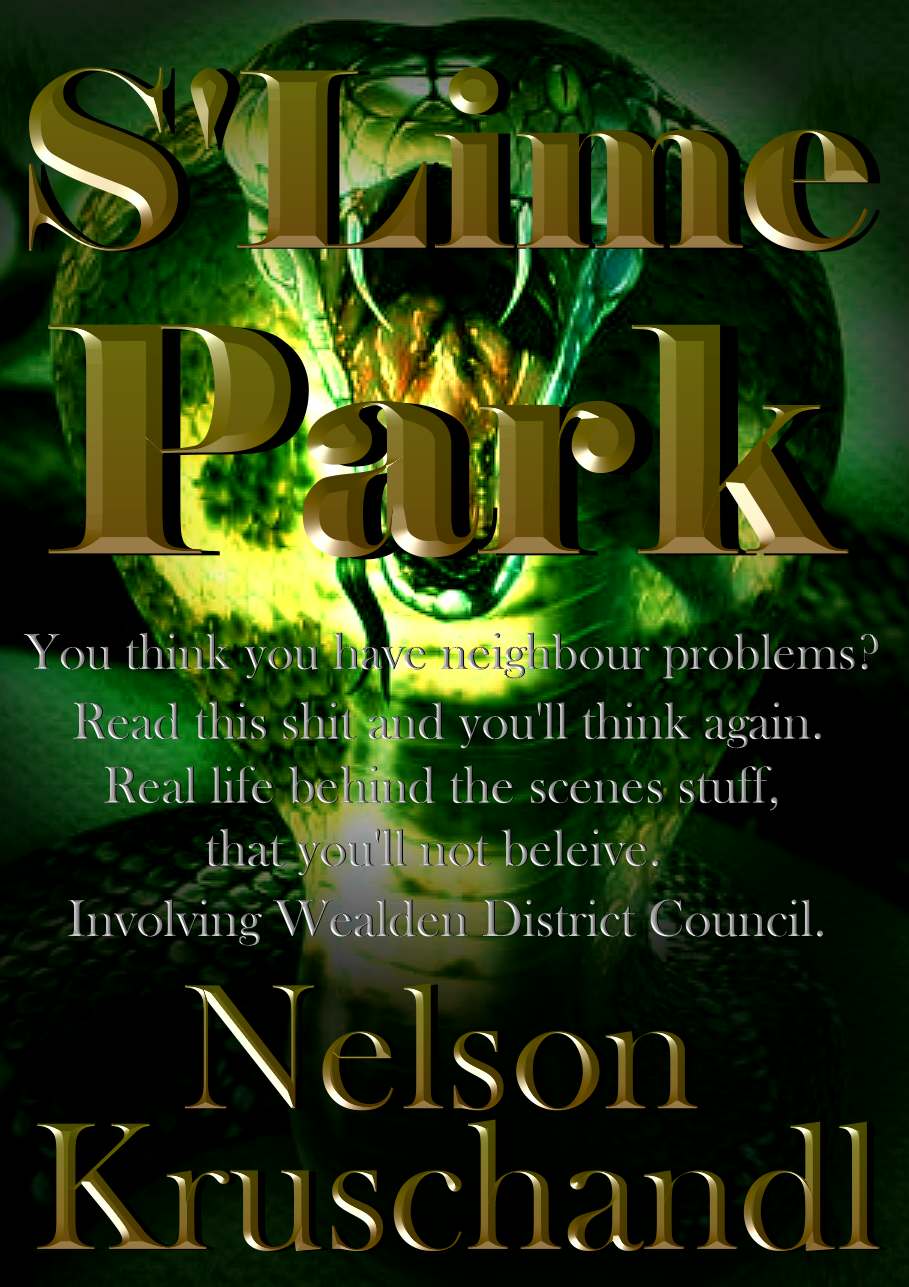 S'LIME PARK - Councils are thought of by most tax paying members of the public as honest institutions that use our hard earned money wisely. Once you've read a few chapters of this volume, you may begin to think otherwise.
How could it have been that one of the most creative people of our time was obstructed for so long from developing his full potential using public money?
How could it have been that a National Treasure was allowed to rot while other countries raked in tourist revenues from visitors to see their electricity monuments?
Sometimes it is not what you know, it is who you know and what level of corruption is prevalent in your local authority. Just how much will it cost neighboring land owners to get planning officials to lie, and on whose authority?
CIVIL SERVANTS - Are basically a devious bunch, because they have to be to avoid toiling for a living. Having elected not to sweat honestly in the fields or on construction sites, or do any kind of hard physical work, they have then to justify their existence, and they do this by building their part, making themselves useful by targeting those that wealthy neighbours want out of the way. They identify and work to appease those that they believe will benefit them via continued employment; if they please them.
Civil servants do not, as their title suggests, think ahead for the greater good. They adjust their position on a daily basis, based on directions from quangos and sometimes even secret societies, such as masonic groups.
Local authorities, including the police are rife with members of elitist clubs - such that the end effectors will carry out their functions in careless fashion, when it suits, to bring down their hapless prey. Just occasionally, the quarry turns out to be more resilient than the perpetrators of such crimes could possibly imagine.
Worse still, the target may be an effective communicator and able to tell his story - in which case, his experiences become a story that writes itself.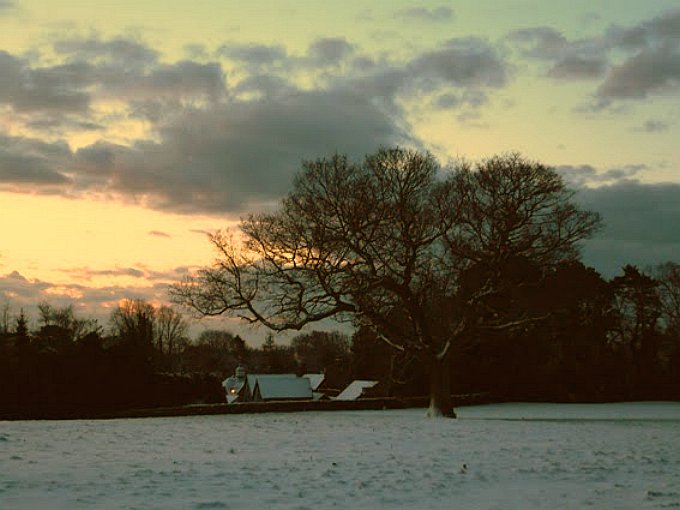 Lime Park Winter view 2009 (The Steam House in the background)

Lime Park Spring view 2013
JULES VERNE'S 'THE STEAM HOUSE'
The Steam House (French: La maison à vapeur) is also a Jules Verne novel recounting the travels of a group of British colonists in the Raj in a wheeled house pulled by a steam-powered mechanical elephant. (In fact, Steam cars of various types and designs were actually being built at the time of writing, though none in the shape of an elephant is known).

Jules Verne uses the mechanical house as a plot device to have the reader travel in nineteenth century India. The descriptions are interspersed with historical information and social commentary.

The book takes place in the aftermath of the Indian Rebellion of 1857 against British rule, with the passions and traumas aroused still very much alive among Indians and British alike. An alternate title by which the book was known - "The End of Nana Sahib" - refers to the appearance in the book of a real historical figure: rebel leader Nana Sahib, a hero to many Indians and the most heinous of murderers in British eyes.

As history records, Nana Sahib disappeared after the crushing of the rebellion and his subsequent fate was never known; Verne tries to offer a fictional answer to this perplexing question.
LINKS and REFERENCE
Rightmove UK house prices BN27 Lime Park
chief.executive@historicengland.org.uk
http://www.english-heritage.org.uk/
http://www.historicengland.org.uk/
http://www.rightmove.co.uk/house-prices/BN27/Lime-Park.html
http://en.wikipedia.org/wiki/The_Steam_House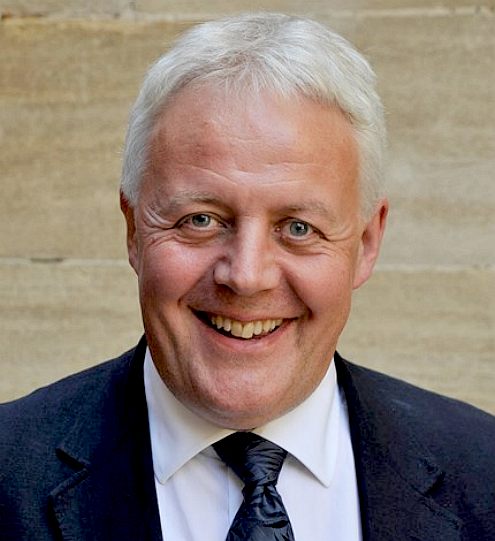 DUNCAN WILSON, HISTORIC ENGLAND
A QUOTE FROM HISTORIC ENGLAND'S CHIEF EXECUTIVE

"The historic environment bears its own enduring witness to the history of man. It cannot be interpreted or placed in glass cabinets for description and preservation. We must live in and around it. This is what makes it fundamental to a nation's soul. The power of its testimony is shown by the importance people attach to it the world over – both those who seek to destroy and those who protect ancient places.

My first weeks at Historic England were ones of tumult in ancient places. Earthquakes in Nepal were followed by the capture of Palmyra by Isis. The world held its breath for the sort of attacks on heritage that the New York Times called 'attacks on the best in all of us'.

One of the first commitments people make after a disaster like that in Nepal is to rebuild the historic sites the country holds dear. Because they represent the spirit of its people. And this is why heritage becomes a target when cultures, races and nations are under attack.

England's places are no different. During the Second World War, Churchill wanted St Paul's Cathedral to be protected 'at all costs' as a symbol for the nation. Men and women risked their lives in the Cathedral watch, and St Paul's stands still. This is a humbling legacy for those of us involved in heritage protection today – the professionals, volunteers, campaigners and visitors that make up our tribe.

We must ensure that our starting point is always to hand on the incredible opportunity of our historic environment to future generations. The memorable inscription on Wren's tomb inside his masterpiece, St Paul's, reads 'If you seek his monument, look around you.' This is a standard by which all heritage workers can be judged – that future generations are able to look around them and feel in awe, curious, inspired.

The challenge today seems less heroic than in previous centuries. But it is no less important – whether the threat is gradual decay, climate change, or insensitive and sometimes senseless development. This does not always mean we can or should freeze our historic environment in time. Dereliction is a huge threat, and finding sustainable uses so people can experience and enjoy it today is a key job for the heritage movement. People value what they know and understand, and they look after what they value. Our heritage embodies the record of the struggles of previous generations – their highs and their lows. Our job is to unlock these stories. We must always do it on the basis of evidence, understanding and expertise. But that is only half the job. The other half is telling these stories – so that the historic environment is understood, cared-for and celebrated. And we need to make sure that our knowledge and skill is effectively applied for the good of historic places.

The creation of Historic England is a once-in-a-generation opportunity to bring the historic environment into the foreground of our national life, in order to realise its enormous potential – both economic and social. But this can only happen if we win the argument for heritage. The new model for Historic England was a major step forward. It has allowed both the English Heritage Trust and Historic England to focus on our individual expertise, with full backing from government who have underwritten the cost. It has encouraged both organisations to be creative, finding new ways of engaging and bringing more resources into the sector. We need to keep winning the argument for heritage. At the moment, an important focus for us is the next public spending review. We recognise the scale of the task, but we must ensure that the heritage sector is at least not disproportionately hit when it comes to spending cuts. For the historic environment is central to our nation's prosperity and quality of life. We are working with partners across the heritage and history landscape to face our challenges together.

I am very grateful to all those of you who have made me very welcome in my new role, as well as all those who have been involved in the creation of Historic England and who are so committed to its success. I am delighted to be here, and I am looking forward to continuing to work with you all. Effective co-operation will secure our legacy."