The village of Chiddingly is a collection of hamlets situated a mile or two north of the A22 at Golden Cross; it lies about 5 miles east of Lewes and 5 miles west of Hailsham.
Chiddingly is a rural agricultural settlement covering 7 square miles of countryside, with an adult population of about 710 people. There are 337 dwellings in the Parish, and of these about 55 have the word "Farm" in their postal address.
Like Rome, it is founded upon seven hills: Burgh Hill; Thunders Hill; Holmes Hill; Scrapers Hill; Stone Hill; Pick Hill; Gun Hill.
Chiddingly has a Primary School; 3 Pubs; a Village Hall; a Parish Church.
The Domesday Book states:

In CHIDDINGLY Ralph and Godwine hold 1 virgate of the Count. Almaer held it of King [Edward] in alod.

Then, as now, it was assessed at 1 virgate. There is land for 3 ploughs. In demesne is 1 plough; and 2 villans with 1 plough, and 1 miller rendering 4s. Another virgate lies in the Rape of Hastings.

TRE it was worth 20s; now the same.
[TRE stands for tempus rex Edwardus - in the time of King Edward the Confessor. The miller worked at Stream Mill.

4s and 20s mean 4 and 20 shillings, where 20 shillings = £1]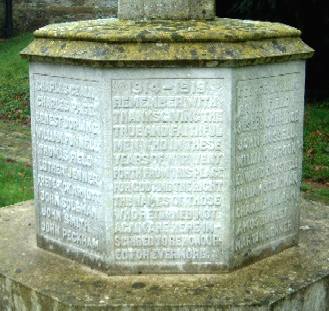 CHIDDINGLY LINKS
AGE CONCERN
Secretary: Jean Barnes Tel: 872145
Treasurer: Mrs J Haffenden Tel: 01825 840530
Gadgets:
Pop-in Lunches: East Hoathly V Hall, 1st Thursday in month. 12.45pm - 2pm. Not August.

BUS SERVICES
Helpline & information: Tel: 0870 608 2 608
See also UK Public Transport Information
CHIDDINGLY CRICKET CLUB
Secretary: Gordon Fowlie Tel: 01273 812406

CHIDDINGLY PARISH CHURCH
Rector: Rev'd Phil Hodgins Tel: 840270
P C C Secretary: June Walker Tel: 01323 849117
Churchwardens: Peter Clerehugh Tel: 872017 Frank Gearing Tel: 872872
Choir: Linda Field Tel: 872266
Chiddingly Church, Tuesdays, 7.30pm.

Bellringers - Tower Captain: Tim Waterman Tel: 872504
Chiddingly Church, Thursdays, 7.30 - 9pm

CHIDDINGLY FESTIVAL
Chairman: Dave Harrison Tel: 872383
Treasurer: Jeni Longley Tel: 872401
Box Office: Jeni Longley Tel: 872401
CHIDDINGLY PRIMARY SCHOOL
Head Teacher: Nicola Harrison Tel: 872307
Board of Governors: Chairman: Heather Rogers Tel: 872904

CHIDDINGLY SCHOOL ASSOCIATION
Chairman: Jane Carter Tel: 872184
Secretary: Wendy Golding Tel: 01323 763427

CITIZENS ADVICE BUREAU
Hailsham: Tel: 01323 842336

ELECTRICITY
Enquiries: Tel: 0800 056 8888
Power failure: 0800 783 8866

EAST SUSSEX COUNTY COUNCILLOR
Cllr John Garvican, 221 London Rd., Hailsham BN27 3AP
Tel: 01323 847769 Fax: 01323 441099

GAS
Emergencies: Tel: 0800 111 999

GUIDES & BROWNIES
Guider: Loz Wesson Tel: 01435 813076
Assistant Guider: Jenny Gandy Tel: 01435 862167
Village Hall, Mondays, 7 - 8.30pm.

Brown Owl: Jane Goodfellow Tel: 872663
Eagle Owl: Caryl Price Tel: 872397
Village Hall, Mondays, 5.30 - 7pm.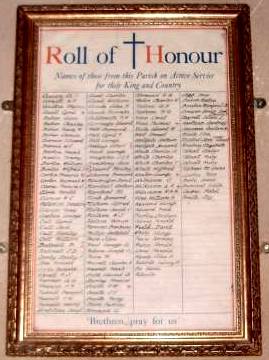 HORSE SHOW AND GYMKHANA
Chairman: Brenda Longley Tel: 872401
Secretary: Mary Major Tel: 872587

HORTICULTURAL SOCIETY
President: John Laycock Tel: 01435 810492
Chairman: Janet Gasson Tel: 872647
Secretary: Daphne Robinson Tel: 01323 848366

HOSPITAL - EASTBOURNE DGH
Tel: 01323 417400
Accident & Emergency: Tel: 01323 414944

HOUSING - WILLETTS FIELD
Downland Housing Group, Norris House, Burrell Rd., Haywards Heath RH16 1YL.
Tel: 01444 414429

Housing applications should be sent to:
The Housing Dept., Wealden D C, Vicarage Lane, Hailsham BN27 2AX.
Tel: 01323 442666.
KEEP FIT
Mary Major Tel: 872587

LACHELLE LINK
Chairman: Peter Dye Tel: 872703
Secretary: Jose Loosemore Tel: 872637
Accommodation: Rhoda Buchan Tel: 872144
Chiddingly is twinned with Lachelle village north-west of Paris, and there is an annual visit to Lachelle, or vice- versa.

LITTLE DICKER CHAPEL
Pastor: Terry Brinkley Tel: 872345

MEMBER OF PARLIAMENT
Charles Hendry, The House of Commons, Westminster, London SW1A 1AA.

MIXED COMPANY AMATEUR DRAMATICS GROUP
Chairman: Jenny Alder Tel: 01323 832329
Secretary: Patrick O'Hare Tel: 872052

MOSAG
The Millennium Oak Sculpture and Garden
Chairman: Noel Hardy Tel: 872338
NEIGHBOURHOOD WATCH
Area co-ordinator: David Burrough Tel: 872619

PARENTS & TODDLERS
Jenny Bean Tel: 872393
PARISH COUNCIL
There will be elections on Thursday June 22 to replace 7 Parish Cllrs who have recently resigned.
Chairman:
Plus
Lynne Calvert, Sarum Cottage, Park Farm, Chiddingly, Lewes BN8 6HH Tel: 01825 872373
Joe Field, Rose Bank Farm, Horam, Heathfield TN21 0JR Tel: 01825 872266

PARISH NEWS
Editor: Sue Burrough Tel: 872619
PARISH PUMP - SUSSEX EXPRESS
Currently no correspondent.
POLICE
First contact: PCSO Joanne Lane Tel: 07795 332296
Also: Sgt Jon Scammell Tel: 0845 60 70 999 Ext 68215
Hailsham: Tel: 01323 840661

PRE-SCHOOL GROUP
Closed for the time being.
RAILWAYS INFORMATION
Tel: 08457 48 49 50
See also UK Public Transport Information

ROYAL BRITISH LEGION
Chairman:
Secretary: Mr W Shreeves Tel: 01323 639245
Deanland Wood Park, 2nd Tuesday in month, 8pm.

ROYAL BRITISH LEGION WOMEN'S SECTION
Chairman: Mrs F E Wilsher Tel: 872104
Deanland Wood Park

SATURDAY MARKET
Organiser: Lynne Calvert Tel: 872373
1st Saturday in every month, Chiddingly Village Hall 10.30 - 12noon

SHORT MAT BOWLS CLUB
Chairman: Jennie Bean Tel: 872393
Secretary: Julie Biggs Tel: 872058
Village Hall, winter Weds Sept - end May, 7.15 - 10.15pm.

SPORTS
The Vi Braden Sports Hall, Chiddingly School
Bookings: Tel/Fax: 872307
STOOLBALL CLUB
Vice-captain: Emma Pollard Tel: 872740
Chiddingly cricket field, Tues & Thurs, April onwards, 6.30pm

SURGERY
The nearest Doctor's surgery is at East Hoathly.
Dr F Stewart Tel: 840943

TRADING STANDARDS
Consumer Advice Line: Tel: 01323 418200

TREASURE SEEKERS
Organiser: Phil Cottingham Tel: 872723
Village Hall, Tuesdays term time, 6 - 7pm.

VILLAGE HALL MANAGEMENT COMMITTEE
Chairman: Patrick O'Hare
Secretary: Jeni Longley Tel: 872401
Bookings: Jenny Bean Tel: 872393
Entrance foyer pay phone: Tel: 872155

WATER
South East Water: Tel: 01323 411411

WEALDEN DISTRICT COUNCIL
Tel: 01892 653311
Litterline: Tel: 01323 443322
Neighbour Noise Helpdesk: Tel: 01323 443340

WEALDEN DISTRICT COUNCILLOR:
Mrs Sylvia Tidy, Nordens Green Farm, High Hurstwood, Uckfield TN22 4AL.
Tel/Fax: 733151
WOMEN'S CIRCLE
Chairman: Mrs Jean Burfield Tel: 872480
Meet at Pekes, Nash Street.

WOMEN'S INSTITUTE
President: Jean Burfield Tel: 872480
Secretary: Kath Kennard Tel: 872621
Village Hall, 1st Thursday in month, 2.30pm unless otherwise stated.
ACCOMMODATION
Self-catering

Pekes, Nash Street, Chiddingly, Hailsham BN27 4AD Eva Morris Tel: 020 7352 8088 Fax 020 7352 8125
Dove Cottage, Bull River Farm, Chiddingly, Lewes BN8 6HQ Tel: 01825 872369
Bed & Breakfast

Hale Farm House, Chiddingly, Lewes BN8 6HQ Sue Burrough Tel: 01825 872619
Whitesmith Barn, Whitesmith, Lewes BN8 6HA Margaret Snelling Tel: 01825 872867
---
The Six Bells was built in the 1730s on what was once the busy main track from London to Eastbourne. This well known inn was a staging post to revive weary stagecoach travelers. Today, this is a quiet and peaceful backwater and husband and wife licensees Jacquie and Paul Newman offer their warm and friendly welcome to all, but mainly to long standing locals and walkers on the nearby, popular Weald and Vanguard Ways.
The attractive, old building with its low, tiled roof, chequered brick walls, white sash windows and low ceilings is almost cottage like in style and blends in with other property in the village. During the summer, hanging baskets adorn the walls and bulging window boxes nestle under every window adding a dash of colour to the outside of the pub. Click on the picture below for more on the Six Bells.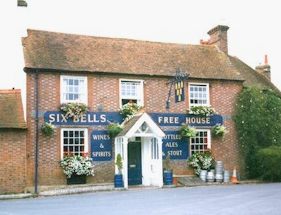 The Six Bells at Chiddingly
Address: Chiddingly, Lewes, East Sussex, BN8 6HE
Tel: 01825 872227
Berwick (5.1 miles)
---
CHIDDINGLY PARISH COUNCIL
Please use the links below to navigate the Chiddingly Parish Council web site.
---
SUSSEX INDEX A - Z
BEACHY HEAD - BELL TOOT (BELLE TOUT) LIGHTHOUSE
CHIDDINGLY - HORSE SHOW and GYMKHANA
CUCKMERE VALLEY - EXCEAT
EAST SUSSEX
EASTBOURNE - EASTBOURNE PIER
TWISSELLS MILL, OLD HEATHFIELD
---
A taste for adventure capitalists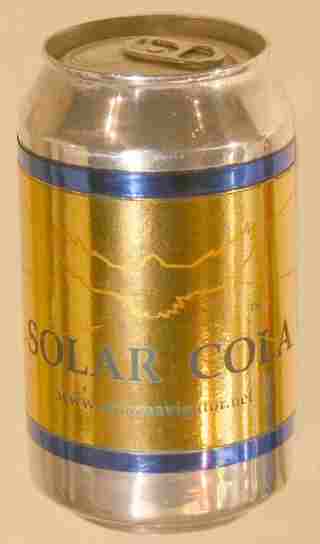 Solar Cola - a healthier alternative