Uckfield is a town in the county of East Sussex, in the south of England. It is in the hundred of Loxfield, rape of Pevensey, rural deanery of Uckfield, archdeaconry of Lewes and diocese of Chichester. Uckfield is 16 miles north-east of Brighton and 43 miles south of London. It has existed since the twelfth century, but was originally called Uccafield.
Nearby towns include Brighton, Lewes, and Eastbourne to the south, Burgess Hill and Haywards Heath (both in West Sussex) to the west, Heathfield to the east, and Crowborough in East Sussex, Tunbridge Wells and Tonbridge (both in Kent) to the north. Uckfield is twinned with the German town of Quickborn.
The population of Uckfield in 1811 was 916; in 1841 was 1,534; in 1861 was 1,740; in 1871 was 2,041; in 1881 was 2,146; in 1891 was 2,497; in 1901 was 2,895; in 1911 was 3,344; in 1921 was 3,385; and in 1931 was 3,555. It is currently around 15,000.
Emma Lee French was born here in 1836.
Uckfield was the last place Lord Lucan was seen, at Grants Hill House, the home of his friends Ian and Susan Maxwell-Scott.
Nicholas van Hoogstraten, the property developer, owns property in the area. He is engaged in a long-running dispute with the Rambler's Association about a local footpath running through his land. Van Hoogstraten is currently building a mansion, Hamilton Palace, on the outskirts of Uckfield.
The cinema in Uckfield was built in 1916, is called The Picture House and is supposedly the only cinema for 20 miles.
SUSSEX INDEX A - Z
BEACHY HEAD - BELL TOOT (BELLE TOUT) LIGHTHOUSE
CHIDDINGLY - HORSE SHOW and GYMKHANA
CUCKMERE VALLEY - EXCEAT
EAST SUSSEX
EASTBOURNE - EASTBOURNE PIER
HERSTMONCEUX - CASTLE - CE SCHOOL - LINKS - FESTIVAL
TWISSELLS MILL, OLD HEATHFIELD
---
A taste for adventure capitalists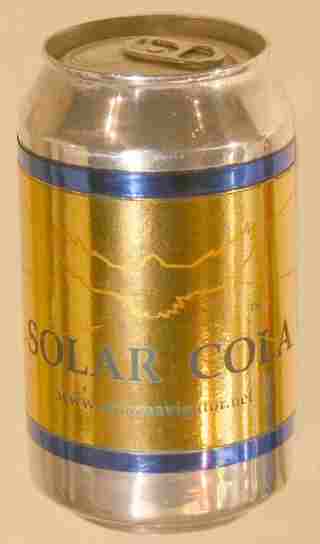 Solar Cola - a healthier alternative