Wales (Welsh: Cymru; pronounced IPA: approximately "COME-ree") is one of four constituent countries of the United Kingdom. Wales is located in the south-west of Great Britain and is bordered by the English counties of Cheshire, Shropshire, Herefordshire, and Gloucestershire to the east, the Bristol Channel to the south, St George's Channel to the southwest, and the Irish Sea to the west and north, and also by the estuary of the River Dee in the north.
The term Principality of Wales, in Welsh, Tywysogaeth Cymru, is sometimes used, although the Prince of Wales has no role in the governance of Wales and this term is unpopular among some. Wales has never been a sovereign state although Gruffudd ap Llywelyn, King of Gwynedd and Powys brought more of what is today's Wales, together with some English territory, under independent rule, and in 1056 the English recognised his claim of sovereignty. By the time of the Anglo-Norman annexation of Wales in 1282, when King Edward I of England defeated Llywelyn II in the Battle of Cilmeri, Wales had however reverted to its traditional independent kingdoms. Welsh law was not replaced in all cases by English law until the Laws in Wales Acts 1535-1542. The capital of Wales since 1955 has been Cardiff, although the Prince of Wales is invested at Caernarfon, and Machynlleth (along with other towns) was the home of a parliament called by Owain Glyndŵr during his rising at the start of the fifteenth century. Tradition has it that in 1404 he was crowned Prince of Wales in the presence of emissaries from France, Spain and Scotland. If true (and these countries certainly showed support to Owain), this is the only example of Wales ever being recognised as anything like a sovereign nation.
In 1999, the National Assembly for Wales was formed, which has limited domestic powers, due to be expanded in 2007.
Wales (English)
Cymru (Welsh)

National motto: Cymru am byth
(Welsh: Wales for ever)

Wales's location relative to most of the British Isles (other parts of the UK

shown on the map are in pink).

Official languages

English, Welsh

Capital

Cardiff

Largest city

Cardiff

First Minister

Rhodri Morgan

Area
- Total

Ranked 3rd UK
20,779 km²

Population
- Total (2001)
- Total (mid-2004)
- Density

Ranked 3rd UK
2,903,085
2.95 million
140/km²

NUTS 1

UKL

Currency

Pound sterling (£) (GBP)

Time zone

UTC, Summer: UTC +1

National flower

Leek, Daffodil

Patron saint

St. David

National Anthem

Hen Wlad Fy Nhadau
A coroner is to investigate links between social networking websites and a suicide craze sweeping through a small town. The craze, apparently fuelled by discussions on sites such as Bebo and a desire for prestige among peers, has led to seven deaths and a spate of attempted suicides in and around Bridgend, South Wales. Phillip Walters, the local coroner, said yesterday that he was "desperately concerned" and urged parents to be alert.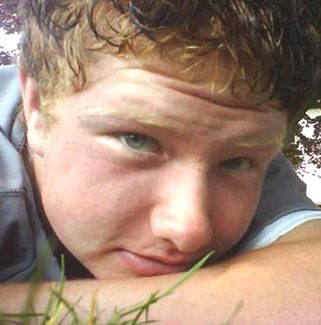 Nathaniel Pritchard
A friend of the victims, Anne-Marie Eagle, 17, said that suicide had become such a fixation for local youngsters that she had considered it herself. She added: "It has become a trend, it has become a cool thing to do in our area - I have thought about doing it myself. "With all the deaths I have got very upset and depressed but I could never be that selfish."
Miss Eagle is a cousin of Liam Clarke, 20, who killed himself a month ago, and a close friend of the latest victim, Natasha Randall, 17. She said: "When she heard about the other lads, Tasha would talk about hanging a lot. She was fascinated by it. "She thought it would be easy to do. Everyone around here is doing it, it's absolutely doing my head in. "Two more friends of mine tried to commit suicide over the weekend as well. They did it because of Tasha, I know they did."
One of them, Leah Phillips, 15, was found just in time by her stepfather, David, 50, after trying to hang herself at home. She spent three days in intensive care. Her mother, Tina, 41, said: "We don't know how long she had been there. My husband lifted her up and then our neighbour ran in and cut her down. "Leah says she doesn't know why she did it. She honestly can't remember much about it."
A recent study by Papyrus, a charity dedicated to preventing young suicides, found that a growing number of young people committed suicide after reading about it on the internet or using special chat rooms. It said there had been at least 27 internet-related suicides by young people in the past six years, the youngest of whom was 13.
Mr Walters, the Bridgend and Glamorgan Valleys coroner, said he would be looking at the sites for any clues as to how they might have encouraged people to take their own lives. "In the meantime, I want to warn youngsters about the possible dangers these websites can pose. "I would also like to warn parents to be actively on the alert for signs of their children being influenced by others on these sites."
Victims: Thomas Davies, Zachery Barnes, Gareth Morgan, David Dilling, Natasha Randall, Liam Clarke, Dale Crole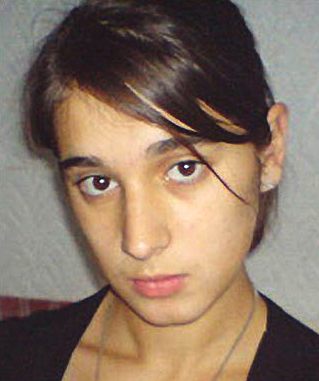 Kelly Stephenson
Telegraph 25 Jan 2008
A special taskforce began its inquiry into the recent suicides in Bridgend, south Wales, today, as it emerged that another teenager attempted to hang herself last week.
The taskforce, which includes police, children's services and mental health experts, is examining dozens of apparently copycat suicides by young people in Bridgend since 2004.
The most recent was the death of Natasha Randall, 17, who was found hanged in a bedroom at her home in Blaengarw last Thursday.
The next day, Leah Phillips, one of Randall's 15-year-old schoolfriends, was found hanging at her home in Pontycymmer. The girl's stepfather said he had cut her down and given her mouth-to-mouth resuscitation. She survived and is now recovering at home.
It has been reported that a dozen pupils at a secondary school in Bridgend have since asked for counselling after learning of Phillips' suicide attempt.
Randall was the twelfth victim of suicide in the area in the past 13 years. Police investigating her death have denied reports of a suicide pact between her and the six most recent suicide victims, possibly created with the aid of online social networking sites.
Before her death, Randall, a first-year student at Bridgend college, had used networking website Bebo to post messages on memorial pages for victims of suicide. One message, dedicated to Liam Clarke, 20, who was found dead in a Bridgend park on December 27, read: "Tasha Randall says: 'RIP Clarky boy!! gonna miss ya! always remember the gd times! love ya x 'Me too!'."
Superintendent Tim Jones, divisional commander of Bridgend police, said there was no evidence to support a suicide pact. He said: "There is no suggestion that they all knew each other."
But police confirmed that they were examining Randall's computer and said officers would "continue to explore" possible links between local suicide victims.
The taskforce will determine if there are any links between the suicides and ensure that other young people, many of them friends of the victims, have access to counselling and other support services.
Dale Crole, 18, was the first of the seven young people to hang themselves in the area. His body was found in a disused building in Porthcawl, south Wales, last January.
A month later David Dilling, 19, was found hanged near his home in Pyle, Bridgend. Thomas Davies, 20, a friend of Dilling, was found also hanged in February.
Last August Zachary Barnes, 17, of Wildmill, Bridgend, was found hanged. In December Liam Clarke, 20, a friend of Crole, was found hanged in a Bridgend park.
Earlier this month, Gareth Morgan, 27, who knew Clarke, was also found hanged at his home in Bridgend.
The Sun - 16 February 2008
THE Bridgend death toll rose to 16 yesterday after two cousins were found hanged.
The town was plunged into new shock and mourning on learning of the deaths of Nathaniel Pritchard, 15, and Kelly Stephenson, 20.
Schoolboy Nathaniel – the youngest victim so far – was still alive when he was discovered in an attic room at his home, though his life support machine was turned off yesterday.
Bathroom
Hours later Kelly was found hanged from a bathroom shower rail 200 miles away in Folkestone, Kent, where she was on a holiday.
Friends said she was very close to Nathaniel and had been told there was little chance of him surviving his apparent suicide bid.
The cousins lived just 14 doors from each other in Bridgend, South Wales, which has been left reeling from a long series of hangings among young people.
Just last week Ms Stephenson had signed up to play football with a local team.
Sixteen aged between 15 and 27 have now died since January last year. Nathaniel is the 13th male and Kelly the third female.
LINKS and REFERENCE
New energy drinks for performers
.. Thirst for Life
330ml Earth can - the World in Your Hands