THE LONDON STOCK MARKET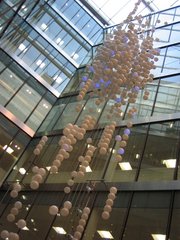 New LSE building Paternoster Square
The London Stock Exchange (abbreviated LSE) is a stock exchange market located in London. Founded in 1801, it is one of the largest stock exchanges in the world, with many overseas listings as well as UK companies.
The former Stock Exchange Tower, based in Threadneedle Street/Old Broad Street was opened by the Queen Elizabeth II in 1972 and housed the Trading Floor where traders would traditionally meet to conduct business. This became largely redundant with the advent of the "Big Bang" on 27 October 1986, which deregulated many of the Stock Exchange's activities. It eliminated fixed commissions on security trades and allowed securities firms to act as brokers and dealers. It also enabled an increased use of computerised systems that allowed dealing rooms to take precedence over face to face trading.
In July 2004 the London Stock Exchange moved from Threadneedle Street to Paternoster Square (EC4) close to St Paul's Cathedral, still within the "Square Mile" (the City of London). It was officially opened by Queen Elizabeth II once again, accompanied by The Duke of Edinburgh, on 27 July 2004. The new building contains a specially commissioned dynamic sculpture called "The Source", by artists Greyworld.
The FTSE actuaries series of indices tracks the performance of the London market.
Shares in the LSE trade under the ticker symbol LSE.
Levels
See also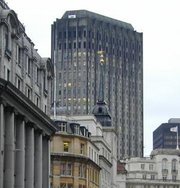 Former LSE premises in Threadneedle Street
External links
STOCK EXCHANGE
A stock exchange is an organisation of which the members are stock brokers. A stock exchange provides facilities for the trading of securities and other financial instruments. Usually facilities are also provided for the issue and redemption of securities as well as other capital events including the payment of income and dividends.
The securities usually traded on a stock exchange include the shares issued by companies, unit trusts and other pooled investment products as well as corporate bonds and government bonds.
Usually there is a central location at least for recordkeeping, but trade is less and less linked to such a physical place, as modern markets are electronic networks, which gives them advantages of speed and cost of transactions. Trade on an exchange is by members only; a stock broker is said to "have a seat" on the exchange.
A stock exchange is often the most important component of a stock market. There is usually no compulsion to issue stock via the stock exchange itself and nor must stock be subsequently traded on the exchange: Such trading is said to be "off exchange".
The initial offering of stock to investors is by definition the primary market and subsequent trading is the secondary market.
Increasingly all stock exchanges are part of the global securities market.
Supply and demand in stockmarkets is driven by various factors which, as in all free markets, effect the price of stocks (see stock valuation).
In Europe, stock exchanges are often called bourses.
Listing requirements
Companies have to meet the requirements of the exchange in order to have their stocks and shares listed and traded there. To be listed on the NYSE (New York Stock Exchange), for example, a company must have issued at least a million shares of stock worth $100 million and must have earned more than $10 million over the last three years ([1] (http://www.nyse.com/Frameset.html?displayPage=/listed/1022540125610.html)).
OTHER EXCHANGES
SEE ALSO
Active Traders Wanted Day Trading System has Posted Big Profits: Get in on the Action!
Stock Market Investment Flat £12.50 online and phone trades Dealing, ISA, PEP, SIPP accounts
MONEY FINDER
---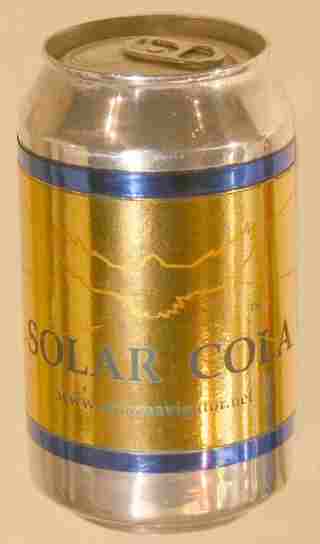 Solar Cola - the healthier alternative