We're sure that many of you will recall playing battleships on scraps of paper at school, using a pencil. It was then and is now a great way to hone up your skills in the strategy department. We'd suggest that every military candidate should learn to play the traditional paper game, rather than the plastic Hasbro version, which takes out a good deal of the organizational element that is so important when going to war for real.
Ignoring the hype, the movie is just good plain scifi fun with all the usual special effects that we have come to need in our quest for entertainment. It is nearly as good as Transformers, with a hint of Top Gun, and just as entertaining for those who like naval stories, as Under Siege. The props (outfits) are superb, the acting is passable and the story line is just about acceptable, except of course, for the fact that an alien intelligence) if ever we do find one) is unlikely to expend such effort to invade planet earth when we are heading toward extinction ourselves from global warming, overpopulation and resource depletion :( If an alien intelligence superior to our own were to do an audit of our blue habitat, they would be more likely to have a whip around and send us a charitable donation.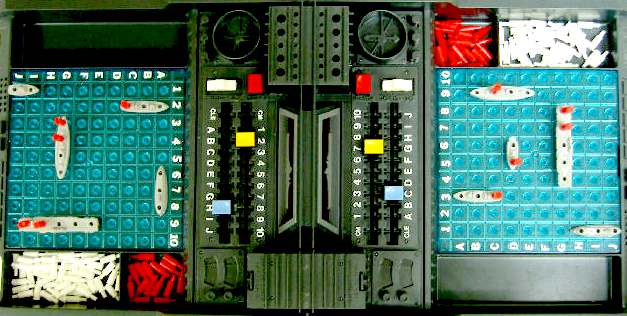 Not quite so education as the paper version in developing organizational skills but this is what inspired the Battleship movie. A lot depends on the cast is a movie is to succeed. In casting Tom Cruise for Top Gun, the producers made a good decision, backed up as he was by other Brat Pack stars. Not only that, but the actors could act. In Battleship, Liam Neeson is the only hard hitter and they managed to make him look impotent when compared to his performance in Taken. That is not to say we did not take a shine to Hopper in the end, and Mick Canales in particular, as the common sense soldier with true grit, even as an amputee.
THE MOVIE
Battleship is a 2012 American military science fiction war film loosely inspired by the classic board game. The film was directed by Peter Berg and released by Universal Pictures (a wholly owned subsidiary of NBC Universal Entertainment Japan). It was also the only Hasbro property to be produced in association with Dentsu Inc., which left NBC Universal Entertainment Japan before being spun off as a separate company in February 17, 2014. The film stars Taylor Kitsch, Liam Neeson, Alexander Skarsgård, Rihanna, John Tui, Brooklyn Decker and Tadanobu Asano.

The film was originally planned to be released in 2011, but was rescheduled to April 11, 2012, in the United Kingdom and May 18, 2012, in the United States. The film's world premiere was in Tokyo, Japan, on April 3, 2012.

Battleship - film poster

PLOT
In 2005, scientists discover an extrasolar planet, which they name Planet G, with conditions similar to Earth. In 2006 NASA transmits a powerful signal from a communications array in Hawaii. Meanwhile, slacker Alex Hopper gets arrested while attempting to impress Sam Shane, daughter of U.S. Pacific Fleet commander Admiral Terrance Shane. Stone Hopper, Alex's older brother and a naval officer, is infuriated at Alex's lack of motivation and forces Alex to join him in the U.S. Navy.

By the present day in the year 2012, Alex is a hothead and disrespectful lieutenant and tactical action officer aboard the Arleigh Burke-class destroyer USS John Paul Jones, while Stone is a commander and the commanding officer of USS Sampson. Alex is in a relationship with Sam and is in danger of being discharged from the Navy. Their ships join the 2012 Rim of the Pacific Exercise (RIMPAC) in Hawaii.

During the exercises five alien spacecraft arrive in response to the NASA signal. Their communications ship collides with a satellite and crashes in Hong Kong, causing heavy damage and casualties, while the four others land in the water near Hawaii. Sampson, John Paul Jones, and the JMSDF Kongō class destroyer Myōkō investigate. Alex, Raikes, and Beast are sent to investigate, but when Alex approaches, the alien mothership reacts and creates a force field that traps the three warships. The Navy issues a blast from a fog horn, which is answered in kind by a sonic blast from one of the alien ships. The Navy opens fire on the alien fleet, which then reevaluates the Earth ships' friend or foe status, changing the monitor color for the Navy ships from green to red. The aliens destroy the Sampson and Myōkō, and damage John Paul Jones, killing the commanding and executive officers. Alex sees his brother die and returns to his ship, where he is forced to take command, albeit reluctantly and to the disbelief of the crew, as the most senior officer left on the ship. Enraged, Alex orders an attack, but Beast manages to convince him to recover the survivors from Myōkō, including Captain Nagato, with whom Alex is in a rivalry. The alien ships sends weapons to the islands that destroy the military equipment and island infrastructure, killing a large number of innocent civilians when they destroy the freeway leading to a military base.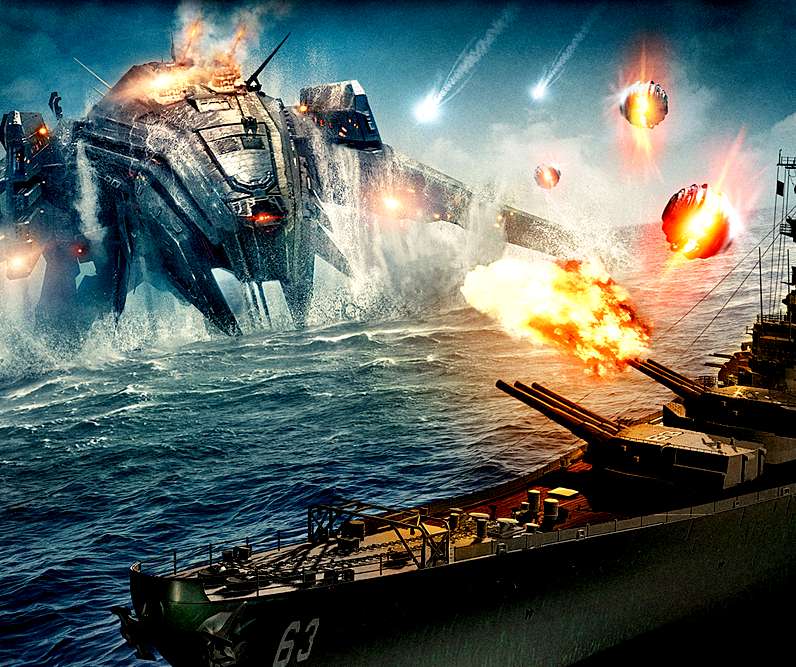 Battleship - superb artwork

In Oahu, Sam, a physical therapist, is accompanying retired U.S. Army veteran and double amputee Mick Canales, on a mountain hike to help him adapt to his prosthetic legs. Sam and Mick run into some police officers who order them off the mountain. The cops head up the mountain and are ambushed and killed by aliens. Later, Sam and Mick run into scientist Cal Zapata, who informs them that the aliens have killed his grad student and are using the communications array to signal back to their home planet.

At sea, naval personnel capture an humanoid alien who is seemingly unconscious. The alien attacks Alex when startled by a bright light and establishes a mind meld with him, showing him how the aliens have attacked and conquered other planets. Another alien infiltrates the ship, but the crew manages to blast him off using a 5"/54 caliber Mark 45 gun. On the John Paul Jones and thanks to the briefly captured alien, the humans learn that the aliens are sensitive to sunlight. However, they face difficulty because the alien force field has disabled radar functions. Nagata suggests using NOAA's tsunami warning buoys around Hawaii to track the aliens as he has been using it to track other countries' ships for every RIMPAC game.

Ashore, Mick forces Zapata to retrieve a spectrum analyser that allows Sam and Mick to contact the John Paul Jones and relay that the communications satellite will be on position in four hours and the aliens will be able to contact their planet. Zapata manages to take the analyser, and he is caught by an alien but escapes.

During a night battle, the John Paul Jones sinks two alien ships but is unable to hit the third. Alex decides to lure the third alien vessel close to shore at dawn, where he and Nagata shoot out its bridge windows as the sunrise blinds the aliens. John Paul Jones destroys the last alien escort vessel only to fall prey to their mothership's long range weapons. The crew abandon ship as the John Paul Jones is destroyed by these weapons and sunk.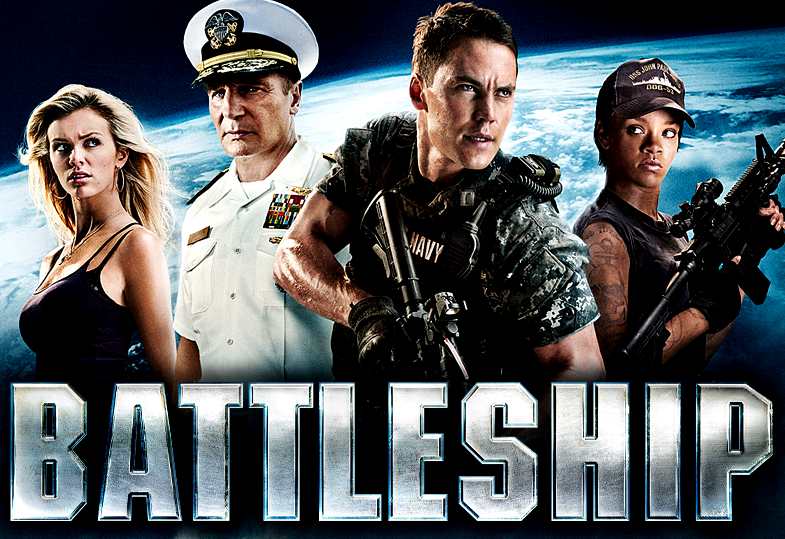 This is one of those films where some of the supporting cast are more interesting than the main protagonist. Can you imagine what Russell Crowe would have made of the lead. Obviously, he's a bit long in the tooth for the role, and maybe it's not his cup of tea - but!

Realizing the aliens are attempting to contact a larger invasion fleet, Alex and the survivors of the John Paul Jones and Myōkō return to Pearl Harbor and assume command of USS Missouri, a decommissioned battleship turned into a museum ship. They reactivate the battleship with the aid of the retired veterans preserving her, but they end up coming face to face with the alien mothership. In the ensuing battle, the Missouri severely damages the alien mothership, destroying its force field in process. Alex uses the last shell to destroy the communications array on the island, leaving the Missouri defenseless. With the force field down, Admiral Shane scrambles the fleet and F/A-18 fighters from the RIMPAC fleet, who arrive and save the crew by eliminating the alien threat.

A ceremony is held to honor the Navy personnel, where Alex is promoted to lieutenant commander. He is presented with a Silver Star and also accepts Stone's posthumous Navy Cross. After the ceremony, Alex is given an offer to become a Navy SEAL, and then asks Admiral Shane for his daughter's hand in marriage. The admiral initially refuses but invites Alex to lunch to discuss the matter, referencing how Alex and Sam met.

In a post-credits scene, three adolescent school children and a handyman in Scotland discover a crashed alien pod. When they open it, an alien hand reaches out, and they run off in terror.
THE CAST

> Taylor Kitsch as Lieutenant (Lieutenant Commander-select) Alex Hopper, an undisciplined, ex-enlisted, U.S. Navy officer assigned to the guided missile destroyer USS John Paul Jones as Weapons Officer.

> Alexander Skarsgård as Commander Stone Hopper, Alex's older brother and Commanding Officer of the guided missile destroyer USS Sampson.

> Rihanna as Gunner's Mate Second Class (GM2) Cora Raikes, crew mate and a weapons specialist aboard the John Paul Jones.

> Brooklyn Decker as Samantha "Sam" Shane, a physical therapist and Alex Hopper's girlfriend.

> Tadanobu Asano as Captain Nagata, JMSDF, Commanding Officer of the JDS Myōkō.

> Hamish Linklater as Cal Zapata, a scientist working on O'ahu.

> Liam Neeson as Admiral Terrance Shane, Commander of the U.S. Pacific Fleet and father of Samantha Shane.

> Peter MacNicol as the U.S. Secretary of Defense.

> John Tui as Chief Petty Officer Walter "Beast" Lynch, a crew mate aboard the John Paul Jones.

> Gregory D. Gadson as retired Lieutenant Colonel Mick Canales, a U.S. Army combat veteran and double amputee.

> Adam Godley as Dr. Nogrady, the scientist leading the Beacon program.

> Jesse Plemons as Jimmy "Ordy" Ord, undesignated Seaman on the John Paul Jones.

> Joji Yoshida as Chief Engineer Hiroki
LOCATION
Battleship was to begin filming in Australia's Gold Coast in 2010, but the production company changed location due to a lack of Australian government tax incentives and a high estimated budget of $209 million.

Filming took place in the United States on the Hawaiian islands of Maui and Oahu, as well as in Sherman Oaks, California to do a few apartment scenes and in Playa del Rey, California where they filmed a driving scene along with a shootout. Some scenes were also filmed in Baton Rouge, Louisiana.
U.S. Navy sailors were used as extras in various parts of this film. Sailors from assorted commands in Navy Region Hawaii assisted with line handling to take Missouri in and out of port for a day of shooting in mid 2010. A few months later, the production team put out a casting call for sailors stationed at various sea commands at Naval Station Mayport, Florida to serve as extras. Sailors were also taken from various ships stationed at Naval Station Mayport, Jacksonville, Florida: USS Hué City, USS Carney and USS Vicksburg were some of the ships that provided sailors.

The Science & Entertainment Exchange provided science consultation for the film.

A Kongō-class destroyer of the Japan Maritime Self-Defense Force also appeared in the film.
THE BOTTOM LINE
Do not bother making a movie, unless it is going to give a reasonable return to investors. Profits are important to fund more quality movies that people will want to watch.
In this case the film earned $302,836,260, of which $65,233,400 was in North America. The return was not brilliant. A pity, because with just a little tweaking we think they were onto a winner.

The film opened outside North America on Wednesday, April 11, 2012, more than five weeks before its North America release, earning $7.4 million. Through Friday, April 13, the film had earned a 3-day total of $25 million. By the end of its opening weekend, it earned $55.2 million from 26 markets, ranking second behind the 3D re-release of Titanic.

However, on its second weekend, it topped the box office outside North America, with $60 million. In South Korea, it achieved the highest-grossing opening day for a non-sequel and the third-highest overall ($2.8 million). In comparison to other Hasbro films, Battleship's opening in the UK (£3.76 million) was behind the first Transformers (£8.72 million), but did better than G.I. Joe: The Rise of Cobra (£1.71 million).

In North America, Battleship grossed $8.8 million on its opening day (Friday, May 18, 2012), with $420,000 originating from midnight showings, and finished the weekend with $25.5 million. It settled in second place for its opening day and opening weekend behind Marvel's The Avengers. Its opening weekend grosses were well below the anticipated $35–$40 million range that Universal and director Peter Berg were hoping for.
Battleship official trailer
THE GUARDIAN - HASBRO & BATTLE SHIPS April 2012
It's an antiquated strategy game in which two people sit either side of a plastic screen and announce co-ordinates to each other. It may not sound like thrilling material for a blockbuster, but Battleship is the new $200m movie that shows how far 21st-century Hollywood is willing to go in search of its next billion-dollar franchise. Pirates Of The Caribbean, a film based on a theme park ride, may have led the way, but the trend is only growing. Lego: The Movie is set for 2014, and Hasbro, the owner of the Battleship brand, is making an all-out assault on the multiplex.

Hasbro is the world's biggest board game company, and in the past few years, under CEO Brian Goldner, they've expanded well beyond the living-room floor, presiding over the seismic success of the Transformers films before launching big-screen versions of its GI Joe toys. "When I came on board in 2000 the company was severely financially challenged," he says. "Some of the rights to our brands and movies were out there. My goal was to get back a lot of those rights, re-engage with creative stewards and to do it in a different manner. Not to make deals, but to make movies."

And so the route towards Battleship began. Goldner's first move was to create the Transformers franchise, which, over the course of three films, would gross a global total of $2,669,760, 469. Then, in 2008, he struck a deal with Universal to make at least four further Hasbro-inspired movies. At the same time, actor-director Peter Berg, who had a worldwide hit with the 2008 Will Smith superhero comedy Hancock, hatched an idea for a naval film and, in his own words, was itching to make a "super-movie" – a big expensive Michael Bay affair.

It was Berg who had the idea to tie it to the game. "I thought that could be a way to get one of these films made," he says, "and I felt I could find a compelling story around naval combat that wasn't completely bankrupt and void of character. And I was at the right place at the right time, because Hasbro had just struck the deal up with Universal."

Goldner says he was already in talks with Universal to adapt Battleship, and that Berg turning up was "fortuitous". Getting your $200m film financed is considerably easier when half the marketing's already done. "There's no doubt we live in a time where studios are controlled by giant corporations," says Berg. Indeed, Universal is today owned by General Electric, America's sixth biggest firm and its 14th most profitable.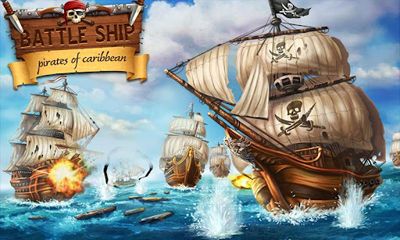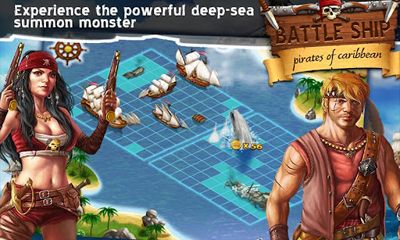 "These corporations are run by business people, not by artists. The days of Charlie Chaplin starting United Artists is a different era. Businessmen think like businessmen, they think about cross-promotion, they think about marketing, they think about brand awareness, they think about things film-makers generally don't think about. These big films, the Pirates Of The Caribbeans, the Iron Mans, are being made because the brand gives the money guys on top a lot of security. And if that makes somebody feel comfortable, I have no problem with that."

Neither did Berg have any problems integrating the product with the production. "I had fun coming up with clever ways of referencing the game, but they were not dictating anything," he says. He then goes on to explain that Goldner set up meetings between him and some gaming psychiatrists who explained the game's "hook". "You have a blind reveal that leads to lethal violence," says Berg. "You become desperate to find your opponent and kill them, and that's a pretty good engine for a movie."

Goldner echoes his pitch: "That blind reveal, it's, 'I don't know everything at the very beginning, and through my moves I unveil my opponent's plans. Over time, I become aware of where they are and my job is to destroy them before they destroy me.'"

That said, however, it seems there is no direct correlation between the game and the film, in which a fleet of US ships is attacked by an armada of alien invaders, known as The Regents. "When you see the movie, I think you'll agree with me," says Goldner. "that the fundamental thread of the brand does propel the storytelling. But we didn't talk about a movie where you and I sit across a table from one another and call out, 'D4 and C5'." Indeed, as well as the rather flimsy link between game and film, there's also a distinct absence of the game's presence in any of the film's marketing. "Yes, but that's what we want," says Goldner. "It's sort of in the background, the audience enjoys the story for what it is."

So what exactly is Hasbro's contribution once a film is in production? "Think of us as film producers, which we are, but also brand owners and enterprise creators," he says, perhaps not elucidating as much as he might hope.

"There is no Hollywood any more, there's just a bunch of banks," is the way John Cusack put it recently, and bed-ins like Universal and Hasbro's certainly emphasise the endgame. There's no getting around the fact that Berg wanted to make a Michael Bay film and pounced on Battleship's supposed legacy to get it funded. So, Universal puts up the cash, Hasbro takes care of the merchandising, and, if it succeeds, everyone's a winner. And neither Berg or Goldner care for cynicism. Goldner, for example, is quite happy to let the money talk.

"In every project," he says, "there are people that will cast aspersion to the idea. The same was true of Transformers, it took us five years to get the first one made, there were plenty of people who had no conception of why you'd make a Transformers movie. But $3bn at the box office later, and $1.5bn of merchandise sales, we're moving on to movie four."

Yet even James Cameron, king of the billionaire box-office, had a dig last year. "Now they want to make the Battleship game into a film," he said to Germany's Spiegel.de. "This is pure desperation. Everyone in Hollywood knows how important it is that a film is a brand before it hits theaters ... and there lies the problem. Because, unfortunately, these franchises are becoming more ridiculous. Battleship. This degrades cinema."

Berg isn't too hurt. "I don't know, James Cameron's on top of the world, he says whatever he wants. At first glance, OK, 'Battleship – what the fuck?' It's easy to say that. I personally never felt it. I don't know what was bugging Jim at that moment, but I don't think what he said is relevant, fair or accurate. The idea that these films aren't creatively challenging, or somehow represent the end of creativity in Hollywood, this isn't true. Making a film like this or Pirates Of The Caribbean, there's nothing to go from, you've got to use your imagination. In my opinion they represent more of a creative challenge, in many ways, than adapting a book. So when they work it's a real accomplishment."

There's certainly a lot to be said for brand identification. The cynicism about the association between studio and company is itself giving Battleship press it ordinarily wouldn't have had. This article wouldn't exist otherwise, and, however you view it, it serves as Battleship promotion. And Hasbro is at the epicentre of an endless whirlwind of product. Take Transformers: the toys led to a film, which led to a video game, which featured new characters, which were then made into toys. Spin-offs from spin-offs from spin-offs …

In the case of Battleship, there will be a videogame, more toys and games, online games, mobile games, and licensed merchandise ("Battleship and naval attire has always been perennially fun and cool," enthuses Goldner. "People like that."). The movie itself exists to extend the brand. Yet, oddly, when I ask if Hasbro are going to be tying the film back to the original product in the shops, Goldner becomes somewhat flippant. "There's a new iteration of the core game," he says, "but ... that's like a pebble in the pond. We're doing any number of things. It's about the reinvention of the brand in contemporary terms."

With 1,500 other properties in the Hasbro stable, Battleship is hardly going to be the last brand to be contemporised. Ouija, a supernatural horror film based on the parlour game, is due to shoot next year, Stretch Armstrong is slated for 2014, and, perhaps most telling of all, Ridley Scott is attached to a film of Monopoly. It's the new way of Hollywood and James Cameron had better get used to it.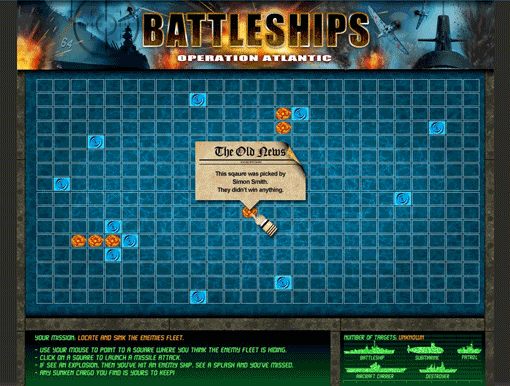 FORBES, May 2012
Activision has drastically reduced the number of games it releases these days. The company remains focused on core franchises like its two Call of Duty games, including Treyarch's Call of Duty: Black Ops 2, and popular Skylanders toys and games. But while many publishers have moved away from Hollywood licensed games, Activision still dabbles in them. You just don't hear a lot about some of these games, including the new Battleship game from developer Double Helix.

Universal Pictures sunk $220 million (not including its massive advertising budget) into the new Peter Berg Battleship movie, which was torpedoed at the North American box office with a meager $9.5 million opening day and a $25.4 million opening weekend. While the movie has already made $226.8 million over the last month from its international haul, it will go down as the second massive flop for lead actor Taylor Kitsch. Fortunately, Disney didn't invest any money in a John Carter video game. That $250 movie opened at $30.6 million and leveled out at $71.8 million. Even with a $200.6 million overseas haul, Disney lost $200 million on the movie and Disney movie exec Rich Ross lost his job. But at least Disney based its movie on a classic sci-fi book series from author Edgar Rice Burroughs, not a board game devoid of plot or characters.

Universal execs were expecting Battleship to perform much better at the box office, trying to cash in like Paramount Pictures has with another Hasbro Games property — the Transformers movies. But Transformers featured beloved characters that evolved from toys into animated TV shows and quality games. Activision has had great success developing Transformers games with two unique franchises – one based on the film series from Michael Bay and another original series based on the fiction. High Moon Studios has unique teams working on both of these franchises. Transformers: Fall of Cybertron, is the latest Activision game and it's shaping up to be a big game for this year.

Battleship: The Game, however, is not. The game quietly shipped without a wave of reviews (it's not the type of game that's going to get positive reviews, as is the case with most movie games). The strategy is to ride the success of the big movie and attract mainstream audiences who don't mind paying $60 after shelling out $10 or more on a movie ticket to a summer blockbuster. But those reviews out there like this one on Gamerlive.tv, aren't going to help sales of the game.

Developer Double Helix, which last summer released a half-decent Green Lantern game based on Warner Bros. horrible $200 milion movie (which made only $116 million in domestic box office). This year, they've crafted a first-person shooter for Xbox 360 and PlayStation 3 that puts players in the role of a new character not in the film, Cole Mathis. The first class Navy Explosive Ordnance Disposal Technician must deal with the same alien invasion that Berg brings to life in the film. The game throws in some strategy elements that have their roots in the Hasbro board game. But it's a rental, at best. And after the movie experience, it's unlikely many people will want to further explore the naval warfare. There's also a separate Wii, Nintendo DS and Nintendo 3DS turn-based game, but I recommend sticking with the original board game, which is still more fun to play.

Activision does have a potential blockbuster movie-based hit on its hands with The Amazing Spider-Man, an epilogue to the Sony Pictures 3D movie reboot. Developer Beenox is allowing gamers to explore a virtual Manhattan with the new game, which picks up after the events of the Marc Webb directed movie starring Andrew Garfield and Emma Stone. The game maker has had a string of successful Spider-Man games, splitting up the movie-based titles from the comic book-based games.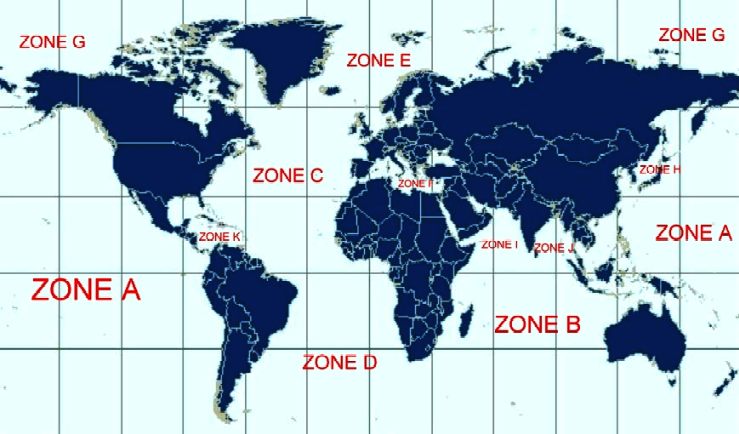 PATENT PENDING - Not so fancy as the computer game simulations, real life Battleships, patrol zones of the world in order of size. Robots will play an increasingly important role in policing the more volatile areas of the globe, in the hope of keeping the peace. Unmanned drones already ply the skies with serious weaponry onboard, the Naval version will be some time in catching up because the senior service is exactly that, run by seniors, whereas flying is a young mans game. Unmanned shipping such as that proposed by Rolls Royce, is bound to be hampered by officials in Red Flag terms.
LINKS & REFERENCE:
Forbes $220-million-battleship-flop-sinks-not-only-universal-pictures-but-activision-game
The Guardian films 2012 battleship-hashbro-adaptation-rihanna
Android mobile battleship_pirates_of_caribbean
EMU Paradise Amiga_ROMs Battleships
http://android.mob.org/game/battleship_pirates_of_caribbean.html
http://www.emuparadise.me/Amiga_ROMs/Battleships/5594
http://www.nbc.com/
http://www.universalstudios.com/
http://www.hasbro.com/
http://www.callofduty.com/
http://www.activision.com/
http://www.theguardian.com/film/2012/apr/07/battleship-hashbro-adaptation-rihanna
http://www.metacritic.com/movie/battleship
http://www.rottentomatoes.com/m/battleship/
http://en.wikipedia.org/wiki/Battleship_%28film%29
A - Z FILMS INDEX
A - Z ACTORS INDEX