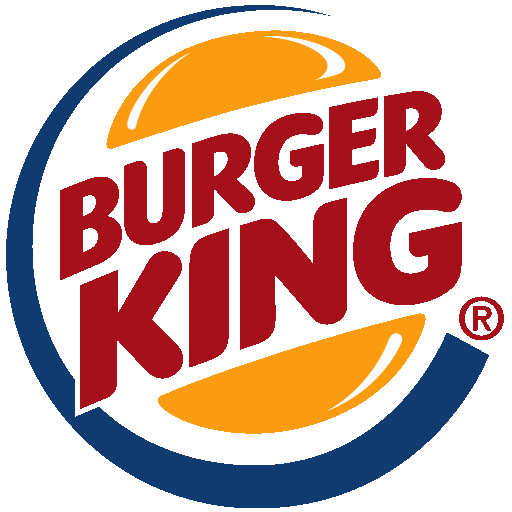 We live is a fast food society where plastic packaging is no longer a luxury, but essential if a company is to remain competitive. Who does not love a double whopper and fries as a special treat. The flame grilled beef burgers from Burger King are fabulous in our opinion - if eaten sensibly. Our only concern is that restaurants should be thinking of helping their customers to dispose of packaging thoughtfully.
About 300 million tons of plastic is produced each year, with a percentage of that ending up in our oceans, according to a study by the University of California's NCEAS. Apparently, a staggering 4-12 million tons is choking the seas and wildlife, also poisoning our food chain. Single use plastic packaging as used in supermarkets is one of the big contributors. In the USA, they are trying to cut down on the waste that enters the oceans, by skimming rivers - and it is working. Sadly, other developing countries are not so enlightened.
International brands such as Burger King can help to spread the message all around the globe, to be careful when disposing of plastics - leading by example.
The right to call food packaging "Ocean Friendly" can be earned from contributions to projects to tackle waste at sea, to recover waste and where possible recycle it. One such project that went live in February 2015 is the SeaVax Ocean Cleanup Project. Contributors to projects like this can hold their head up high, as can their customers, who would then be, in effect, making up for some of the harm that others are doing to seas near them. As we say, leading by example.
BURGER KING HISTORY
Burger King, often abbreviated as BK, is a global chain of hamburger fast food restaurants headquartered in unincorporated Miami-Dade County, Florida, United States. The company began in 1953 as Insta-Burger King, a Jacksonville, Florida-based restaurant chain. After Insta-Burger King ran into financial difficulties in 1954, its two Miami-based franchisees, David Edgerton and James McLamore, purchased the company and renamed it Burger King. Over the next half century, the company would change hands four times, with its third set of owners, a partnership of TPG Capital, Bain Capital, and Goldman Sachs Capital Partners, taking it public in 2002. In late 2010, 3G Capital of Brazil acquired a majority stake in BK in a deal valued at US$3.26 billion. The new owners promptly initiated a restructuring of the company to reverse its fortunes. 3G, along with partner Berkshire Hathaway, eventually merged the company with Canadian-based donut chain Tim Hortons.
At the end of fiscal year 2013, Burger King reported it had over 13,000 outlets in 79 countries; of these, 66 percent are in the United States and 99 percent are privately owned and operated with its new owners moving to an entirely franchised model in 2013. BK has historically used several variations of franchising to expand its operations. The manner in which the company licenses its franchisees varies depending on the region, with some regional franchises, known as master franchises, responsible for selling franchise sub-licenses on the company's behalf.
The Burger King menu has expanded from a basic offering of burgers, French fries, sodas, and milkshakes in 1954, to a larger, more diverse set of product offerings. In 1957, the Whopper was the first major addition to the menu; it has since become Burger King's signature product. Conversely, BK has introduced many products which failed to catch hold in the marketplace. Some of these failures in the United States have seen successes in foreign markets, where BK has also tailored its menu for regional tastes. From 2002 to 2010, Burger King aggressively targeted the 18–34 male demographic with larger products that often carried correspondingly large amounts of unhealthy fats and trans-fats. This tactic would eventually come to hurt the company's financial underpinnings and cast a negative pall on its earnings. Beginning in 2011, the company began to move away from the previous male-oriented menu and introduce new menu items, product reformulations, and packaging as part of 3G Capital's restructuring plans of the company.
CHARITABLE CONTRIBUTIONS
Burger King has two of its own in-house national charitable organizations and programs. One is the Have It Your Way Foundation, a US-based non-profit (501(c)(3)) corporation with multiple focuses on hunger alleviation, disease prevention and community education through scholarship programs at colleges in the US. The other charitable organization is the McLamore Foundation, also a non-profit, 501(c)(3) corporation that provides scholarships to students in the US and its territories.

In various regions across the United States, Burger King and its franchises have aligned themselves with several charitable organizations that support research and treatment of juvenile cancer. Each year, these coalitions hold a fund raising drive called "A Chance for Kids", in which Burger King restaurants sell lottery-style scratch cards for $1. Each card produces a winning prize that is usually a food or beverage product, but includes (rarer) items such as shopping sprees or trips. In the Northeast, BK has affiliated itself with the Major League Baseball team the Boston Red Sox and its charitable foundation, the Jimmy Fund. The group runs the contest in Boston. In the New York City area, it operates the contest in association with the Burger King Children's Charities of Metro New York and the New York Yankees. Funds raised in these areas go to support the Dana-Farber Cancer Institute, located in Boston. In Nebraska, the company is affiliated with the Liz's Legacy Cancer Fund "BK Beat Cancer for Kids" program at the UNMC Eppley Cancer Center at the University of Nebraska Medical Center in Omaha. In the Pittsburgh region, it funded the establishment of the Burger King Cancer Caring Center, a support organization for the families and friends of cancer patients.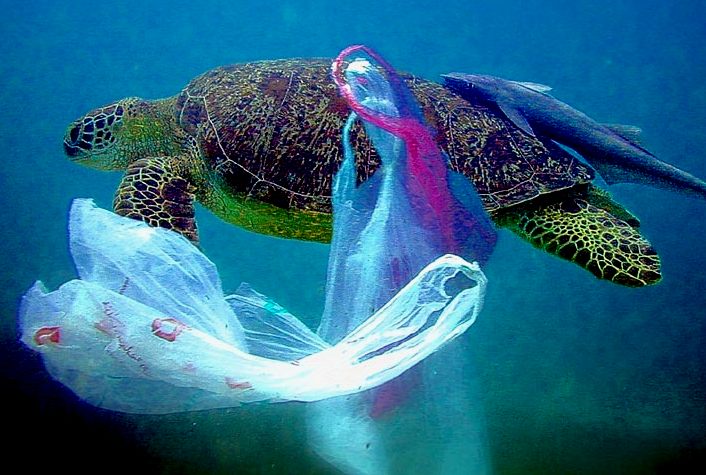 Turtles get confused by plastic bags at sea, where they look a lot like jellyfish, one of their favourite foods. Obviously, eating plastic is harmful to their digestion. Many turtles get caught up in the bags and drown. Microscopic plastic that is toxic is entering the human food chain when it is eaten by small animals, who are eaten by larger fish and so on.
SUPERMARKET and RESTAURANT LINKS :
Aldi - Discount supermarket chain Australia, Austria, Belgium, Denmark, France, Ireland, Luxembourg, Netherlands and the USA. http://www.aldi.com
Aldi (UK) (discount supermarket chain) This UK site includes details of current weekly special offers (with an option to subscribe to a free email newsletter), store locations and new additions to the range of regular products.
Alldays (UK convenience store chain) http://www.alldays.co.uk
Asda (UK supermarket chain) This UK supermarket chain was originally established by Associated Dairies, hence the name, but recently taken over by Wal-Mart.
Auchan (hypermarket chain) This hypermarket chain is based in France but also has a few stores in other countries, including the USA.
Big W (UK hypermarket chain) Part of Woolworths, with similar store layout and range of good to the US KMart, Pamida, ShopKo, Wal-Mart, etc.
Boots or Boots (UK retail chain) Originally a chemists, Boots now also sell a wide range of goods. http://www.boots.co.uk
British Home Stores (BHS) (UK department store chain)
Budgens (UK supermarket chain)
Burger King (UK) - Includes a restaurant locator current special offers.
Carrefour (supermarket chain) This supermarket chain is based in France but also has a large number of stores in several other European countries and other parts of the world. http://www.alldays.co.uk
Co-Op Stores (UK) (UK retail chain) This site covers the UK Co-op's supermarkets and other shops. There are separate Co-op organisations in some other European countries.
CostCo (UK division of the US membership warehouse retail chain)
Debenhams or Debenhams (UK department store chain) http://www.debenhams.co.uk
Farmfoods (UK supermarket chain) This chain sells mainly but by no means exclusively frozen food.
Iceland (UK supermarket chain) http://www.iceland.co.uk
Harry Ramsden's Fish And Chips Includes details of menu items and locations.
John Lewis Partnership (UK department store chain) http://www.johnlewis.co.uk
Kaufhof (German department store chain)
Kentucky Fried Chicken (KFC) (UK) This site includes details of menu items.
Kwik Save (UK supermarket chain) A few years ago the Kwik Save chain was purchased by Somerfield.
Lidl (Germany) (European deep discount supermarket chain)
Lidl (UK) (European deep discount supermarket chain) Includes details of store locations, weekly specials, price reductions and a facility to subscribe to a weekly specials email newsletter.
Littlewoods (UK department store chain) http://www.littlewoods.com
Londis (UK supermarket chain) http://www.londis.co.uk
Makro (UK hypermarket chain) This chain is part of the German Metro group, a "cash and carry" for trade customers only. However, in practice it is very nearly a normal shop at normal proces.
Marks And Spencer (UK department store chain)
McDonald's (UK) - Fast food chain http://www.mcdonalds.co.uk
Migros (Swiss supermarket/hypermarket chain)
Morrisons or Morrisons(UK supermarket chain)
Netto (UK) (discount supermarket chain) Includes details of locations and current special offers, and links to Netto sites in other countries featuring 'Smart Shopping'. By taking a no frills approach and cutting out all those unnecessary extras, we can offer you premium quality at the lowest prices in Britain. By only paying for what you want and nothing else we can give today's busy customer a different and fresh alternative to grocery shopping. And most importantly of all, save you time and money, every day of every week.
Poundland (UK discount retail chain) All items in Poundland shops cost £1.
QD Stores (UK discount retail chain)
Range, The (UK retail chain) This chain has a small number of large stores with a layout similar to K-Mart and Wal-Mart, but UK prices.
Safeway (UK supermarket chain) Most of Safeway's 479 supermarkets in Britain have now been acquired by Morrison's, hence may be re-branded.
Sainsbury's (UK supermarket chain) http://www.sainsburys.com
Somerfield (UK supermarket chain) http://www.somerfield.co.uk
WH Smith (UK retail chain) - WH Smiths sells books, magazines, stationary items.
Spar (UK) (European convenience store chain) - This is Spar's UK site.
Spar (International) - This site covers Spar's operations in all countries.
Subway (UK) - The Subway submarine sandwich chain has 150 locations in UK & Ireland
Superdrug (UK retail chain) Superdrug is primarily a chemist. http://www.superdrug.com
Tesco (UK supermarket chain) http://www.tesco.com
T J Huges - Discount department store chain. http://www.tjhughes.co.uk/
Upim (Italian department store chain)
Waitrose (UK supermarket chain) Part of the John Lewis organisation.
Wimpy's (UK fast food restaurant chain) Includes details of menu items and a restaurant locator, but no prices. http://www.wimpyburgers.co.uk
A taste for adventure