Advertising Week is turning into a coming-out party for Amazon's ad business, an ecosystem of devices, owned websites and an ad network that can target 180 million users based on what they've browsed or bought in the past.
West Coast-based tech companies have long seen Advertising Week as an opportunity to make a splash for Madison Avenue. Amazon is generally a shadow player, but this year it wanted to be sure its presence didn't go unnoticed: the company sponsored the opening-night gala at the New York Public Library and is hosting presentations throughout the week.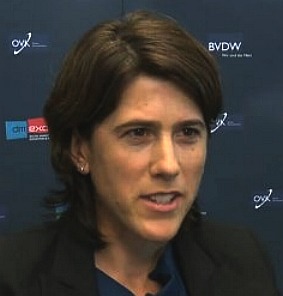 Lisa Utzschneider, Amazon's VP-global sales, drew a standing-room-only crowd to The Times Center; the line to enter had to be moved off an internal staircase for fear it could not bear the weight. Once inside, Ms. Utzschneider pitched Amazon's ecosystem of websites and devices and showed off ads with Amazon's familiar buy button.
Lisa joined Amazon.com in September 2008, assuming ad sales and operations responsibilities for a range of Amazon owned and operated websites, including Amazon, IMDB and DPReview. In this role, Lisa leads the product development and sales strategies for advertising solutions across the Amazon portfolio.

Before Amazon, Lisa spent 10 years at Microsoft leading a variety of advertising initiatives in product development, sales strategy, and online industry standards capacities. Her most recent position at Microsoft was General Manager of Sales and Account Services Group.

Lisa holds a BA degree from Bates College and a Master of Public Administration degree from New York University.
There is huge untapped potential for Amazon and its Kindle in the mobile business. Even more so if Amazon goes ahead with a rumored smartphone.

Although there are already ads running in some apps and on some versions of the Kindle, the difference between Kindle and other tablet devices is that the Kindle is expressly linked to Amazon's online store. It's the dedicated retail store of tablets, in other words. If Utzschneider is able to convince clients to tap its vast trove of shopper data on behalf of clients it could shift the mobile/tablet market dramatically.
AMAZON
Amazon.com, Inc. (NASDAQ: AMZN) is an American multinational electronic commerce company with headquarters in Seattle, Washington, United States. It is the world's largest online retailer. The company also produces consumer electronics—notably the Amazon Kindle e-book reader and the Kindle Fire tablet computer—and is a major provider of cloud computing services.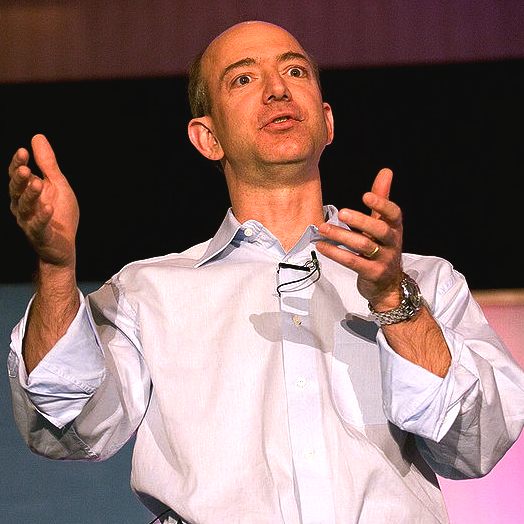 Amazon has separate retail websites for the following countries: United States, Canada, United Kingdom, France, Germany, Italy, Spain, Japan, and China, with international shipping to certain other countries for some of its products. It is also expected to launch its websites in Poland, Brazil, Netherlands and Sweden.

Jeff Bezos incorporated the company (as Cadabra) in July 1994, and the site went online as amazon.com in 1995. The company was renamed after the Amazon River, one of the largest rivers in the world, which in turn was named after the Amazons, the legendary nation of female warriors in Greek mythology. Amazon.com started as an online bookstore, but soon diversified, selling DVDs, CDs, MP3 downloads, software, video games, electronics, apparel, furniture, food, toys, and jewelry.


History

Amazon founder Jeff BezosThe company was founded in 1994, spurred by what Bezos called his "regret minimization framework", which he described as his effort to fend off regret for not staking a claim in the Internet gold rush.

The company began as an online bookstore. While the largest brick-and-mortar bookstores and mail-order catalogs might offer 200,000 titles, an online bookstore could sell far more. Bezos wanted a name for his company that began with "A" so that it would appear early in alphabetic order. He began looking through the dictionary and settled on "Amazon" because it was a place that was "exotic and different" and it was the river he considered the biggest in the world, as he hoped his company would be. Since 2000, Amazon's logotype is an arrow leading from A to Z, representing customer satisfaction (as it forms a smile). A goal was to have every product in the alphabet.

Amazon was incorporated in 1994, in the state of Washington. In July 1995, the company began service and sold its first book on Amazon.com — Douglas Hofstadter's Fluid Concepts and Creative Analogies: Computer Models of the Fundamental Mechanisms of Thought. In 1996, it was reincorporated in Delaware. Amazon issued its initial public offering of stock on May 15, 1997, trading under the NASDAQ stock exchange symbol AMZN, at a price of US$18.00 per share ($1.50 after three stock splits in the late 1990s).

Amazon's initial business plan was unusual. The company did not expect a profit for four to five years. Its "slow" growth provoked stockholder complaints that the company was not reaching profitability fast enough. When the dot-com bubble burst, and many e-companies went out of business, Amazon persevered, and finally turned its first profit in the fourth quarter of 2001: $5 million or 1¢ per share, on revenues of more than $1 billion. The profit, although it was modest, served to demonstrate that the business model could be profitable. In 1999, Time magazine named Bezos the Person of the Year, recognizing the company's success in popularizing online shopping.

Barnes and Noble filed a lawsuit on May 12, 1997, alleging that Amazon's claim to be "the world's largest bookstore" was false. Barnes and Noble asserted, "[It] isn't a bookstore at all. It's a book broker." The suit was later settled out of court. Amazon continued to call itself "the world's largest bookstore." Walmart subsequently filed suit on October 16, 1998, alleging that Amazon had stolen trade secrets by hiring former Walmart executives. Although this suit was settled out of court, it caused Amazon to implement internal restrictions and reassignment of the former Walmart executives.
PRODUCTS & SERVICES
Retail goods
Amazon product lines include books, music CDs, videotapes and DVDs, software, consumer electronics, kitchen items, tools, lawn and garden items, toys & games, baby products, apparel, sporting goods, gourmet food, jewelry, watches, health and personal-care items, beauty products, musical instruments, clothing, industrial & scientific supplies, and groceries.

The company launched amazon.com Auctions, a web auctions service, in March 1999. However, it failed to chip away at the large market share of the industry pioneer, eBay. Later, the company launched a fixed-price marketplace business, zShops, in September 1999, and the now defunct partnership with Sotheby's, called amazon.com, in November. Auctions and zShops evolved into Amazon Marketplace, a service launched in November 2000 that let customers sell used books, CDs, DVDs, and other products alongside new items. Today, Amazon Marketplace's main rival is eBay's Half.com service.

In August 2007, Amazon announced AmazonFresh, a grocery service offering perishable and nonperishable foods. Customers can have orders delivered to their homes at dawn or during a specified daytime window. Delivery was initially restricted to residents of Mercer Island, Washington, and was later expanded to several ZIP codes in Seattle proper. AmazonFresh also operated pick-up locations in the suburbs of Bellevue and Kirkland from summer 2007 through early 2008.

Amazon's Subscribe & Save program offers a discounted price on an item (usually sold in bulk), free shipping on every Subscribe & Save shipment, and automatic shipment of the item every one, two, three, or six months.


Consumer electronics
In November 2007, Amazon launched Amazon Kindle, an e-book reader which downloads content over "Whispernet", via the Sprint Nextel EV-DO wireless network. The screen uses E Ink technology to reduce battery consumption and to provide a more legible display. As of March 2011, the stated library numbers over 850,000 titles.

In September 2011, Amazon announced its entry into the tablet computer market by introducing the Kindle Fire, which runs a customized version of the operating system Android. The aggressively low pricing of Fire ($199 USD) was largely perceived as a strategy backed by Amazon's revenue from its content sales, to be stimulated by sales of Fire.


Digital content
In July 2010, Amazon announced that e-book sales for its Kindle reader outnumbered sales of hardcover books for the first time ever during the second quarter of 2010. Amazon claims that, during that period, 143 e-books were sold for every 100 hardcover books, including hardcovers for which there is no digital edition; and during late June and early July sales rose to 180 digital books for every 100 hardcovers.

Amazon MP3, its own online music store, launched in the U.S. on September 25, 2007, selling downloads exclusively in MP3 format without digital rights management. (In addition to copyright law, Amazon's terms of use agreements restrict use of the MP3s, but Amazon does not use DRM to enforce those terms.) Amazon MP3 sells music from the Big 4 record labels EMI, Universal, Warner Bros. Records, and Sony Music, as well as independents. Prior to the launch of this service, Amazon made an investment in Amie Street, a music store with a variable pricing model based on demand. Amazon MP3 was the first online offering of DRM-free music from all four major record companies.

In January 2008, Amazon began rolling out its MP3 service to subsidiary websites worldwide. In December 2008, Amazon MP3 was made available in the UK.

Amazon's Honor System was launched in 2001 to allow customers to make donations or buy digital content, with Amazon collecting a percentage of the payment plus a fee. The service was discontinued in 2008 and replaced by Amazon Payments.

In 2011, Amazon announced that it was releasing a Mac download store to offer dozens of games and hundreds of pieces of software for Apple computers.

On August 2012, Amazon announced it would be adding a gaming department to its company titled Amazon Game Studios. Amazon states that they will be bringing, "innovative, fun and well-crafted games."


Amazon Prime
Amazon Prime is a service of free two-day shipping on all eligible purchases, for a flat annual fee, as well as discounted one-day shipping rates. Amazon launched the program in the contiguous United States in 2005, in Japan, the United Kingdom and Germany in 2007, and in France (as "Amazon Premium") in 2008.

Amazon Prime membership also provides Amazon Instant Video, the instant streaming of movies and TV shows at no additional cost, as of February 2011. In November 2011, it was announced that Prime members have access to the Kindle Owners' Lending Library, which allows users to borrow certain popular titles for free reading on Kindle hardware, up to one book a month, with no due date.


Private labels and exclusive marketing arrangements
In August 2005, Amazon began selling products under its own private label, "Pinzon"; the trademark applications indicated that the label would be used for textiles, kitchen utensils, and other household goods. In March 2007, the company applied to expand the trademark to cover a more diverse list of goods, and to register a new design consisting of the "word PINZON in stylized letters with a notched letter O whose space appears at the "one o'clock" position". Coverage by the trademark grew to include items such as paints, carpets, wallpaper, hair accessories, clothing, footwear, headgear, cleaning products, and jewelry. In September 2008, Amazon filed to have the name registered. USPTO has finished its review of the application, but Amazon has yet to receive an official registration for the name.

AmazonBasics is a private-label consumer electronics product line. It sells AV cables, blank DVD media and other electronics products under the AmazonBasics product label. The line was launched in 2009.

An Amazon.com exclusive is a product, usually a DVD, that is available exclusively on Amazon.com. Some DVDs are produced by the owner of the film/product, while others are produced by Amazon.com itself. The DVDs produced by Amazon are made using their CreateSpace program, in which DVDs are created, upon ordering, using DVD-R technology. The DVDs are then shipped about two days later. Some DVDs (such as the Jersey Shore Season 1 or The Unusuals Season 1) first release their DVD on Amazon as an Amazon.com Exclusive for a limited time before being released elsewhere. On May 23, 2011, Amazon.com allowed customers to download Lady Gaga's Born This Way album for $0.99, resulting in some downloads being delayed, due to an extremely high volume of downloads.
Computing services
Amazon launched Amazon Web Services (AWS) in 2002, which provides programmatic access to latent features on its website. Amazon Web Services (AWS) was first launched as a public beta of Amazon Elastic Compute Cloud running Microsoft Windows Server and Microsoft SQL Server. This was later expanded to several operating systems, including various flavors of Linux and OpenSolaris.

In November 2005, amazon.com began testing Amazon Mechanical Turk, an application programming interface (API) allowing programs to dispatch tasks to human processors.

In March 2006, Amazon launched an online storage service called Amazon Simple Storage Service (Amazon S3). An unlimited number of data objects, from 1 byte to 5 terabytes in size, can be stored in S3 and distributed via HTTP or BitTorrent. The service charges monthly fees for data stored and transferred. In 2006, Amazon introduced Amazon Simple Queue Service (Amazon SQS), a distributed queue messaging service, and product wikis (later folded into Amapedia) and discussion forums for certain products using guidelines that follow standard message board conventions. Also in 2006, Amazon introduced Amazon Elastic Compute Cloud (Amazon EC2), a virtual site farm, allowing users to use the Amazon infrastructure to run applications ranging from running simulations to web hosting. In 2008, Amazon improved the service by adding Elastic Block Store (EBS), offering persistent storage for Amazon EC2 instances and Elastic IP addresses, and offering static IP addresses designed for dynamic cloud computing. Amazon introduced SimpleDB, a database system, allowing users of its other infrastructure to utilize a high-reliability, high-performance database system.

Amazon continues to refine and add services to AWS, adding such services as Scalable DNS service (Amazon Route 53), payment handling, and AWS specific APIs for their Mechanical Turk service.

In August 2012, Amazon announced Amazon Glacier, a low-cost online storage web service that provides reliable data archiving, storage, and backup.


Content production
Amazon Publishing is Amazon's publishing unit. It is composed of AmazonEncore, AmazonCrossing, Montlake Romance, Thomas & Mercer, 47 North, and Powered by Amazon. Additional imprints are planned.

Launched in 2005, Amazon Shorts offered exclusive short stories and non-fiction pieces from best-selling authors for immediate download. By June 2007, the program had over 1,700 pieces and was adding about 50 new pieces per week. The program was discontinued on June 1, 2010.

In 2008, Amazon expanded into film production, producing the film The Stolen Child with 20th Century Fox.


Donations
Amazon also created "channels" to benefit certain causes. In 2004, Amazon's "Presidential Candidates" allowed customers to donate $5 to $200 to the campaigns of 2004 U.S. presidential hopefuls. Amazon has periodically reactivated a Red Cross donation channel after crises such as the September 11 attacks, Hurricane Katrina, and the 2004 earthquake and tsunami in the Indian Ocean. By January 2005, nearly 200,000 people had donated over $15.7 million in the US.


Other services
In 2007, Amazon launched Amapedia, a now-defunct wiki for user-generated content to replace ProductWiki, and the video on demand service Amazon Unbox.

Also in 2007, Amazon launched Amazon Vine, which allows reviewers free access to pre-release products from vendors in return for posting a review, as well as a payment service specifically targeted at developers, Amazon FPS.

IMDb and Amazon launched a Web site called SoundUnwound for browsing music metadata with wiki-like user contribution in September 2007; this data was also used for Amazon's Artist Pages. Soundunwound ceased existence on June 18, 2012, and the site redirected to Amazon.

Amazon Connect enables authors to post remarks on their book pages to customers.

Amazon Web Store allows businesses to create custom e-commerce websites using Amazon technology. Sellers pay a commission of 7%, including credit-card processing fees and fraud protection, and a subscription fee which ranges from $0 to $24.99 per month depending on the bundle option for an unlimited number of webstores and listings.

Website
The domain amazon.com attracted at least 615 million visitors annually by 2008, twice the number of walmart.com. Amazon attracts approximately 65 million customers to its U.S. website per month. The company has also invested heavily on a massive amount of server capacity for its website, especially to handle the excessive traffic during the December Christmas holiday season. There are different versions of the website for different countries, such as amazon.co.uk, amazon.fr, amazon.de, amazon.it, amazon.cn, amazon.jp, amazon.ca, India.amazon.com, amazon.es. These sites vary in assortment and prices.


| | |
| --- | --- |
| The Cologne debate - Youtube | Lisa interview mit - Youtube |
| CNBC advertising - Youtube | Lisa Utzschneider - Youtube |

LINKS:
.. Thirst for Life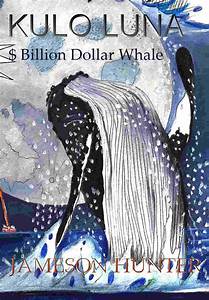 A heartwarming tale: Pirates v Conservationists