Icahn reports stakes in Alcan, Alcoa, Kraft - Aug 14 2007
Investor Carl Icahn speaks at the Wall Street Journal Deals Deal Makers conference, held at the New York Stock Exchange, June 27, 2007. Icahn reported on Tuesday that his fund has taken significant stakes in aluminum companies Alcan Inc. and Alcoa Inc., which had previously held discussions to merge. REUTERS/Chip East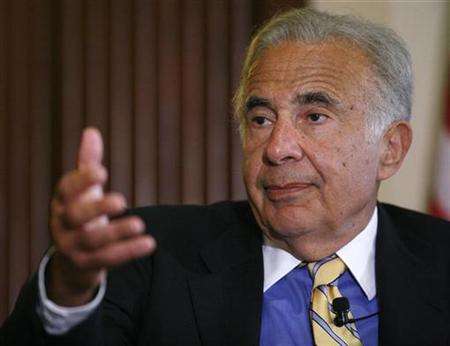 Carl Icahn speaking at the Wall Street Journal Deals, Deal Makers conference
New York Stock Exchange
WASHINGTON - U.S. billionaire investor Carl Icahn reported on Tuesday that his fund has taken significant stakes in aluminum companies Alcan Inc. AL.TO and Alcoa Inc. AA.N, which had previously held discussions to merge.
Icahn Management LP reported in a filing with the U.S. Securities and Exchange Commission its holdings as of June 30, which included a 3.52 million share stake in Alcoa and a 1.18 million share stake in Alcan.
The fund also reported its stake in mobile phone maker Motorola Inc. MOT.N, which came to 69.11 million shares when combined with Icahn's individual holdings disclosed in a separate filing.
Icahn said in May that he and affiliates owned more than 68 million Motorola shares, or a roughly 3 percent stake.
Icahn had failed to win a seat on the board at Motorola in May after a bitter proxy battle with the company. Motorola, which posted its second quarterly loss in a row on July 19, has been losing market share to rivals amid criticism about its product line-up.
Icahn Management also reported holding a 3.92 million share stake in Kraft Foods Inc. KFT.N, in which fellow billionaire investor Nelson Peltz has also taken a stake.
Further, the fund reported owning 2.37 million shares of retailer Macy's Inc. M.N, 3.78 million shares of packaging maker MeadWestvaco Corp. MWV.N, and 7.94 million shares of business software maker BEA Systems Inc. BEAS.O, which were not reported in the previous quarter's holdings.
The fund also reported taking a 1.47 million share stake in Clear Channel Communications Inc. CCU.N, a 1.74 million share stake in Enzon Pharmaceuticals Inc. ENZN.O and a 3.24 million share stake in contract driller and equipment maker Rowan Cos. Inc. RDC.N
The overall value of Icahn Management's holdings almost doubled from the previous quarter to $4.29 billion as of June 30.
---
Financial Post - Monday, May 07, 2007
TORONTO - Alcoa Inc., the world's largest aluminum company, said on Monday it would make a hostile bid for Montreal's Alcan Inc. for about US$27-billion, after talks between the rivals failed to lead to a deal.
New York-based Alcoa said it launched the bid after two years of talks, including board-level discussions last fall. Alcoa expects the combination to generate pre-tax cost synergies of US$1-billion a year.

Alcoa said its cash and stock offer of US$73.25 a share would represent a 32% premium to Alcan's average closing price on the New York Stock Exchange over the last 30 trading days.
The offer is a 20% premium on Alcan's closing price on May 4, 2007. Alcan's stock closed at US$61.03 on Friday in New York.
With about 367 million shares outstanding, that values Alcan at nearly US$27-billion. But including debt, the total value of the deal would be US$33-billion.
Alcan Inc. chief executive officer Richard Evans talks at the company's 105th annual general meeting of the shareholders Thursday, April 26, 2007 in Montreal.
CanWest
Alcoa said the merger would "significantly deepen an already extensive commitment by both companies to Canada."
"We are very disappointed that those efforts did not result in a negotiated transaction - a conclusion we would have strongly preferred," Alain Belda, CEO of Alcoa, said in a statement.
Alcoa expects a merger of the two companies would create cost savings of $1 billion per year after three years.
"We believe firmly in the compelling strategic rationale behind the combination of Alcoa and Alcan and are convinced that this transaction creates substantial value for both sets of shareholders and for our customers around the world. We are therefore taking our offer directly to Alcan shareholders," he added.
Previously, the negotiation between the two companies went as far as defining the name of the new company.

The new company would have head offices in Montreal and in New York. Montreal would become the head office for the new company's global primary products business.
Alcan is the world's second biggest aluminum firm. But it's still small compared with global mining giants like CVRD, Rio Tinto PLC or BHP Billiton PLC.
So far, the aluminum industry has not undergone a major consolidation. But last month, Alcan's rolled products spin-off Novelis Inc. accepted a takeover bid from Indian firm Hindalco Industries Ltd. worth nearly US $6-billion
http://www.canada.com/nationalpost/financialpost/story.html
ALCO CORPORATE GOVERNANCE
Alcan has rigorous corporate governance practices, which the Board and management believe are essential to the success of the Company and to the enhancement of Shareholder value. The Common Shares are listed on the Toronto, New York, London, Paris and Swiss stock exchanges and Alcan, in addition to making the required filings with Canadian securities regulators, files periodic and current reports with the U.S. Securities and Exchange Commission ("SEC").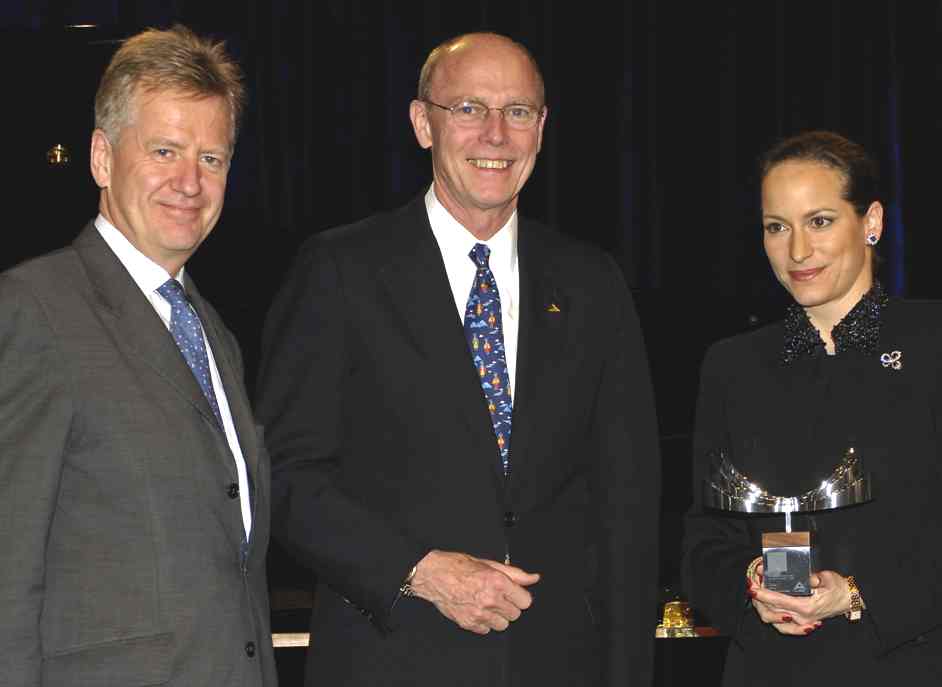 Princess Zahra with Robert Davies MD of International Business Leaders Forum, and Travis Engen, President and CEO of Alcan, at gala event in honor of 2005 Alcan finalists
Accordingly, Alcan is subject to a variety of corporate governance and disclosure requirements. Alcan's corporate governance practices meet or exceed National Instrument 58-101 "Disclosure of Corporate Governance Practices" adopted by the Canadian Securities Administrators and regulatory requirements and ensure transparency and effective governance of the Company.
Contacting Board of Alcan

You may communicate with the Board of Directors by contacting the Corporate Secretary's office, including in relation to any complaints regarding accounting, internal accounting controls or auditing matters:

Mail: Board of Directors of Alcan Inc.
1188 Sherbrooke Street West
Montreal, Quebec H3A 3G2
Email: boardofdirectors@alcan.com
COMPANY STRUCTURE
Alcan is a multinational, market-driven company and a global leader in aluminum and packaging. With world-class operations in primary aluminum, fabricated aluminum as well as flexible and specialty packaging, aerospace applications, bauxite mining and alumina processing, today's Alcan is well positioned to meet and exceed its customers' needs for innovative solutions and service. Alcan employs almost 68,000 people, including its joint ventures, and has operating facilities in 61 countries and regions.

The organization is aimed at best serving the interests and needs of global and regional customers in all aspects of the aluminum, fabrication and packaging markets while delivering maximum value to the Company's shareholders. The structure reflects Alcan's international scale with major decision-making centres located both in Europe and North America.

Alcan maintains a corporate head office in Montreal, Canada, which focuses on corporate strategy and growth initiatives, human resources and strategic capital allocation, corporate governance and compliance functions. Alcan also has its global business group headquarters in Montreal and Paris.


Organizational Charts (PDF Files)

Alcan Inc.
Alcan Global Finance
Alcan Human Resources
Alcan Investors and Corporate Relations
Alcan Legal, Continuous Improvement, Corporate Development and Government Relations
Alcan Bauxite and Alumina
Alcan Primary Metal
Alcan Engineered Products
Alcan Packaging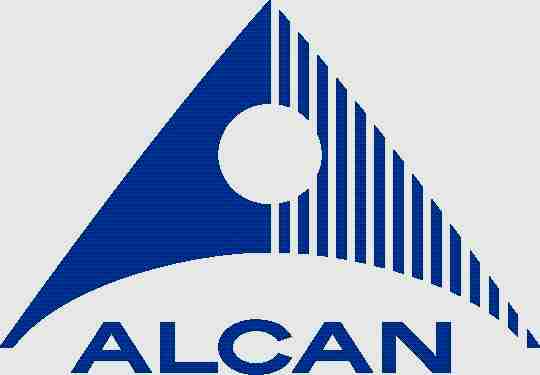 Stock Symbol: AL

Common Shares

The principal markets for trading in Alcan's common shares are the New York and Toronto stock exchanges. The common shares are also traded on the London, Swiss and Paris stock exchanges. The transfer agents for the common shares are CIBC Mellon Trust Company in Montreal, Toronto, Regina, Calgary and Vancouver and Mellon Investor Services L.L.C. in New York. Common share dividends, if declared, are paid on the dividend payment dates following the applicable dividend record dates, which are usually established in March, June, September and December of each year. The dividend record dates are usually established in February, May, August and November of each year.


Preference Shares

The preference shares are listed on the Toronto Stock Exchange. The transfer agent for the preference shares is CIBC Mellon Trust Company.


Dividend Reinvestment Plan

The Company offers holders of common shares a convenient way of buying additional common shares through the Dividend Reinvestment Plan without payment of brokerage commissions. A copy of the prospectus describing this Plan may be obtained from CIBC Mellon Trust Company at the following address. PDF versions of the Prospectus and Form documents may also be downloaded.

CIBC Mellon Trust Company
320 Bay Street, Banking Hall
Toronto, Ontario, Canada
M5H 4A6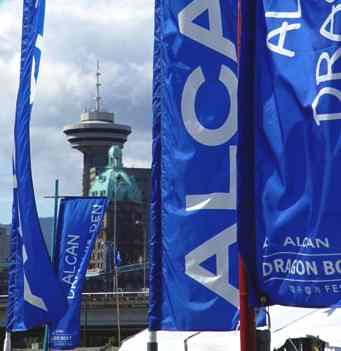 Alcan dragon festival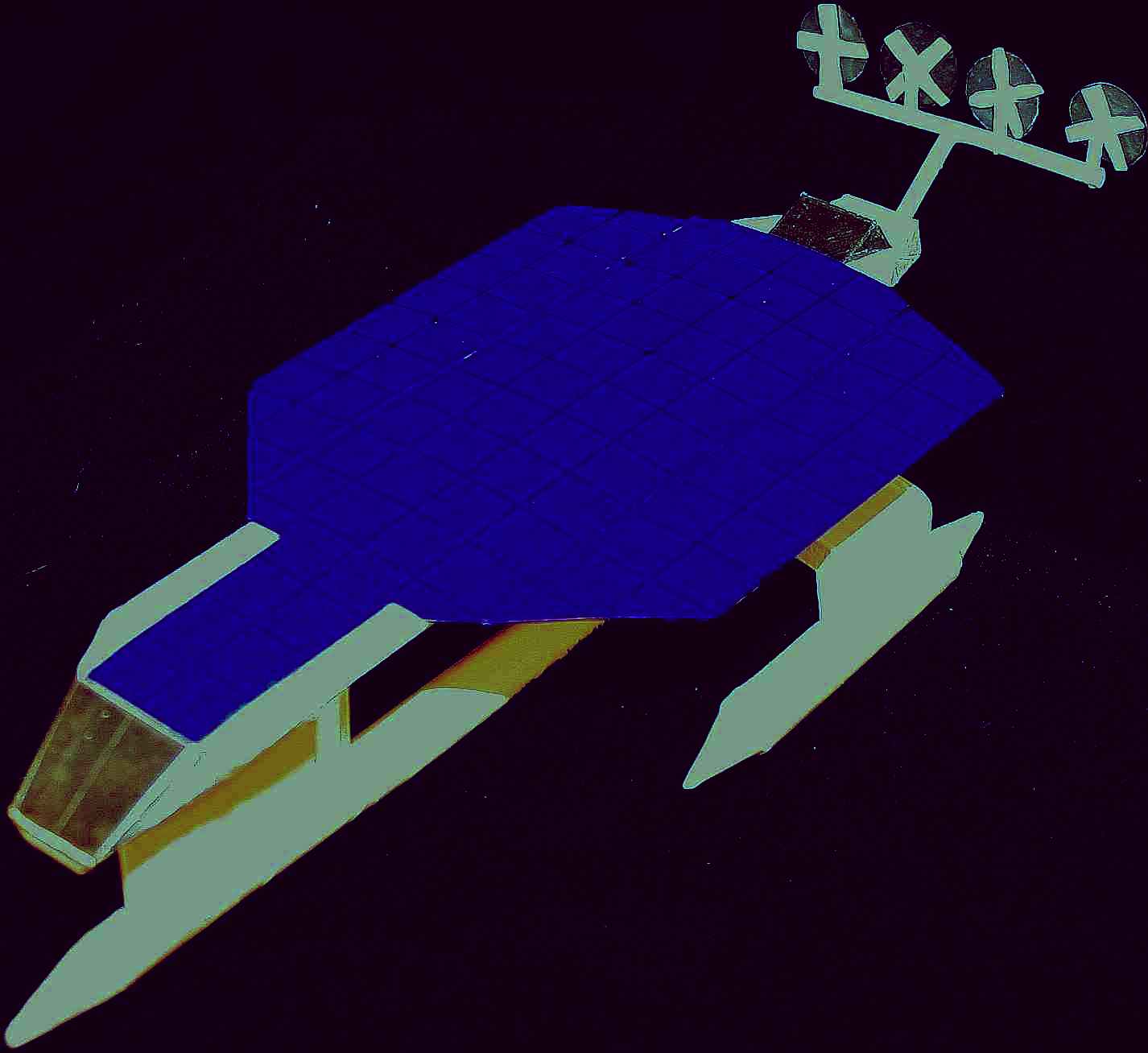 Solarnavigator is an Autonomous robot ship with an extremely
efficient active hull constructed of aluminium alloy. This ship is ideal as an oceanographic survey vessel due to its endurance capabilities, relatively high speed and low operating costs.