PATENT APPLICATION NUMBER: GB1301488.1
Filing date: 28 January, 2013. Publication date: 17 September 2014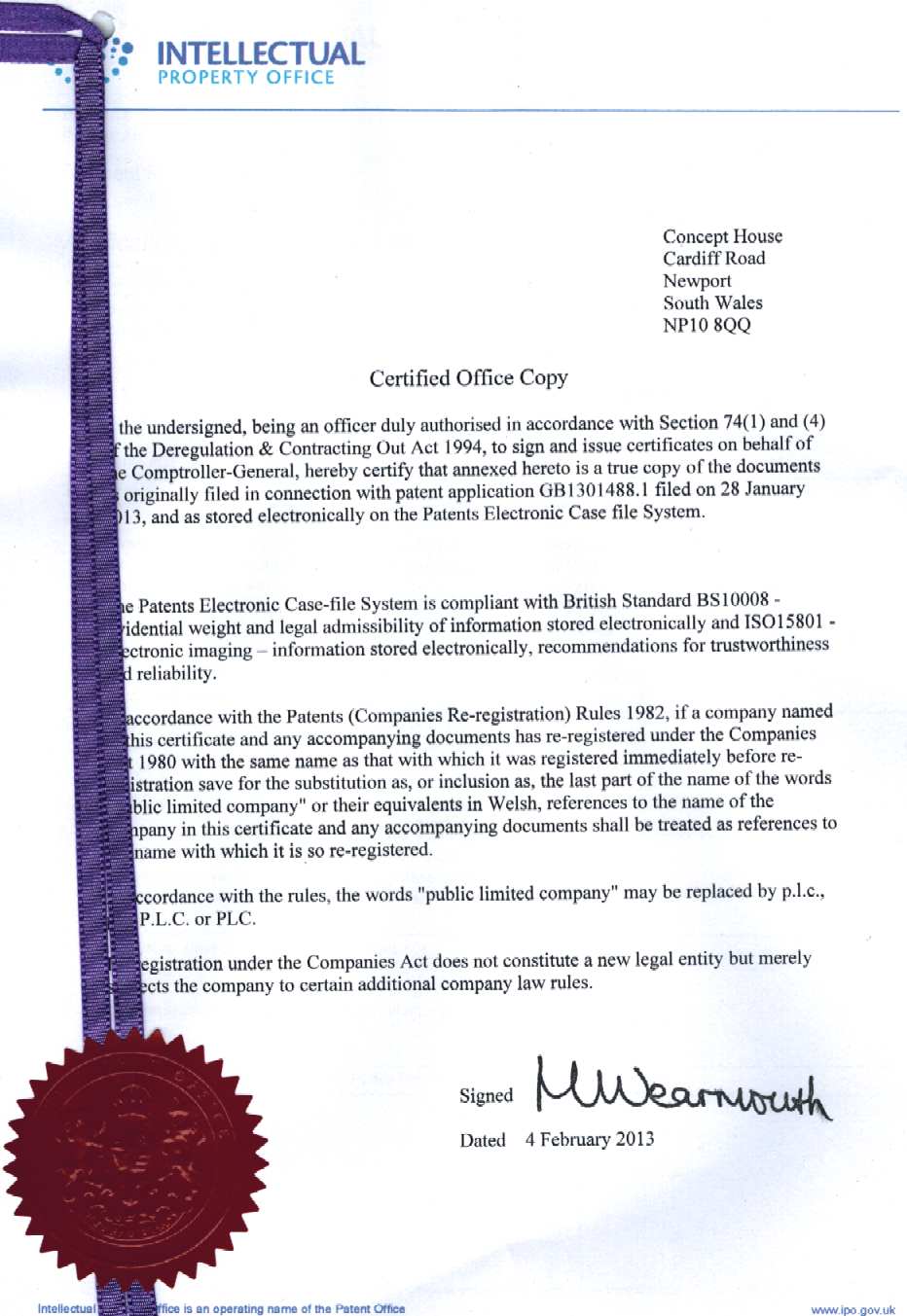 The above patent application, GB1301488 (published on the 17th of September 2014, under number GB2511731), identifies shortcomings in many of the patents cited below. The invention builds on existing technology, with innovation in several areas to provide a marine vessel (platform) that is capable of operating at respectable speeds autonomously, optionally using only energy from nature, the robot ship (or robot assisted ship) making (for example) route planning and course correction decisions intelligently and in most cases more accurately and superior to any human captain, to include radio and satellite communications, and other sensors for advanced interface with the environment.
The result is a significant improvement on the problems identified in the prior art cited below and other problems not cited in any prior art, but newly identified:-
CITATIONS
US4102291
Sep 29, 1976
Jul 25, 1978
Electrical generator for a sailboat
US4159427
Dec 20, 1976
Jun 26, 1979
Messerschmitt-Boelkow-Blohm Gesellschaft mit beschraenkter Haftung
Apparatus for utilizing natural energies
US4371347
Apr 3, 1980
Feb 1, 1983
Wave motor, especially for propulsion of boats
US5236378
Aug 4, 1992
Aug 17, 1993
Storage of photovoltaic arrays on a ship
US5291847
Oct 14, 1992
Mar 8, 1994
Autonomous propulsion within a volume of fluid
US5449307
Dec 6, 1993
Sep 12, 1995
Sea surveillance and control apparatus
US5687137
Jan 10, 1996
Nov 11, 1997
Massachusetts Institute of Technology
Methods and apparatus for adaptive oceanographic sampling
US5713293
Sep 22, 1995
Feb 3, 1998
The United States of America as represented by the Secretary of the Navy
Unmanned sea surface vehicle having a personal watercraft hull form
US5863228
Apr 29, 1996
Jan 26, 1999
Solomon Technologies, Inc.
Method and apparatus for propelling a marine vessel
US5894450
Apr 15, 1997
Apr 13, 1999
Massachusetts Institute of Technology
Mobile underwater arrays
US5995882
Feb 12, 1997
Nov 30, 1999
Modular autonomous underwater vehicle system
US6273015
May 1, 2000
Aug 14, 2001
Maruta Electric Boatworks LLC
Stabilized electric watercraft for high speed cruising, diving and sailing
US6536272
Aug 4, 2000
Mar 25, 2003
University of Miami
International Society of Ocean Monitoring and Research
Water monitoring, data collection, and transmission module
US6807921
Mar 7, 2002
Oct 26, 2004
Underwater vehicles
US6854406
Apr 10, 2003
Feb 15, 2005
Board of Regents, The University of Texas System
Autonomous surface watercraft
US7290496
Oct 12, 2006
Nov 6, 2007
Unmanned autonomous submarine
An unmanned, autonomous, waterborne vehicle for marine use capable of operating on and below the surface of water, said vehicle including an enclosed hull having a payload bay, a hybrid propulsion system having energy collection means in the form of a wing sail covered with photovoltaic cells and energy storage means for utilizing at least solar energy and wind energy, a plurality of sensors for detecting predetermined environmental parameters and a communications system for transmitting data from said sensors to and for receiving command signals from one or more remote stations and/or cooperating vehicles.
REFERENCED BY
US8123577
Jul 9, 2009
Feb 28, 2012
Argopower, LLC
Autonomous vehicle with fuel cell and autonomous flushing system
CLAIMS
The claims of this present application are subject to the observations of the patent officer and subsequent revision after consideration of those observations.
US4885217
Jul 6, 1987
Dec 5, 1989
Alupower, Inc.
Air cathodes and materials therefor
US4906535
Dec 20, 1988
Mar 6, 1990
Alupower, Inc.
Electrochemical cathode and materials therefor
US4950561
Jun 29, 1989
Aug 21, 1990
Eltech Systems Corporation
Metal-air battery with easily removable anodes
US4950562
Apr 19, 1989
Aug 21, 1990
Toa Nenryo Kogyo Kabushiki Kaisha
Solid electrolyte type fuel cells
US5032473
Apr 27, 1990
Jul 16, 1991
Alupower, Inc.
Electrochemical cathode
US5053375
Jan 8, 1990
Oct 1, 1991
Alupower, Inc.
Electrochemical cathode and materials therefor
US5292598
Apr 21, 1993
Mar 8, 1994
Method for renewing fuel cells using magnesium anodes
US6009823
Oct 27, 1998
Jan 4, 2000
Marine scoop strainer with cleaning access
US6250235
Aug 1, 2000
Jun 26, 2001
Global New Energy Technology Corporation
Method and product for improved fossil fuel combustion
US6706432
Aug 1, 2001
Mar 16, 2004
Magpower Systems, Inc.
Methods and products for improving performance of batteries/fuel cells
US6854406
Apr 10, 2003
Feb 15, 2005
Board of Regents, The University of Texas System
Autonomous surface watercraft
US7789723
Jul 30, 2004
Sep 7, 2010
Solar Sailor Pty Ltd
Unmanned ocean vehicle
US7938077
May 27, 1993
May 10, 2011
The United States of America as represented by the Secretary of the Navy
Hydrogen generation apparatus for an underwater vehicle
US20030054208
Aug 1, 2001
Method and products for improving performance of batteries/fuel cells
US20050016430
Aug 23, 2004
Autonomous surface watercraft
PATENT ECONOMICS
Criticism
The incentives to application is not achieved by the patent system. The patent system has countervailing costs, and those costs fall more heavily in some contexts than others. There are many critics and criticisms of patents and this has resulted in the formation of a large number of groups who oppose patents in general, or specific types of patents, and who lobby for their abolishment.
One criticism is that a patent confers a "negative right" upon a patent owner, permitting them to exclude competitors from using or exploiting the invention, even if the competitor subsequently develops the same invention independently. This may be subsequent to the date of invention, or to the priority date, depending upon the relevant patent law. This argument must be viewed in the context of corporations effectively taking control of the patents that they should not have rights to.
Another criticism is that monopolies may create inefficiency. If the grant of a patent is the grant of a monopoly, the patent system may stifle competition and result in higher prices, lower quality, and shortages. In this context, patents are not socially optimal but are considered to be second best alternatives. The solution is to grant protection to small inventors, to include state funded legal assistance, provided that the inventor licenses his or her invention to all companies at a low rate - to encourage competition.
Another theoretical problem with patent rights was proposed by law professors Michael Heller and Rebecca Sue Eisenberg in a 1998 Science article. Building from Heller's theory of the tragedy of the anticommons, the professors postulated that intellectual property rights may become so widely fragmented that, effectively, no one can take advantage of them as to do so would require an agreement between the owners of all of the fragments.
Since at least the early 1980s, patent offices around the world have accepted that computer programs can lie within the realm of patentable subject matter, although the regulations for when a computer program is a patentable invention differ markedly between countries. It is argued that the resulting software patents inhibit innovation in contrast to the underlying purpose of patents.
In response to perceived problems with the grant of patents, and the evolving nature of technology and industry, there is on-going debate about, and reform of, patent systems around the world. The TRIPs agreement, developed by the WTO has led to the alignment of many patent systems with regard to certain controversial issues, such as what can be protected by patents and the issue of compulsory licenses in cases of national need.

IP Standard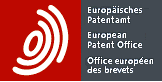 EUROPEAN PATENT OFFICE
The European Patent Organisation is an intergovernmental organisation that was set up on 7 October 1977 on the basis of the European Patent Convention (EPC) signed in Munich in 1973. It has two bodies, the European Patent Office and the Administrative Council, which supervises the Office's activities. The Organisation currently has 32 member states.
The European Patent Office (EPO) provides a uniform application procedure for individual inventors and companies seeking patent protection in up to 37 European countries. It is the executive arm of the European Patent Organisation and is supervised by the Administrative Council .
The Administrative Council was set up under Article 4, paragraph 2(b), EPC. Detailed provisions relating to the Council can be found in Articles 26 to 36 EPC.
Chairman / Deputy Chairman
Chairman

Roland GROSSENBACHER, Directeur, Institut Fédéral de la Propriété Intellectuelle (CH)
mail : council_chairman@epo.org
Deputy Chairman

Benoît BATTISTELLI, Directeur général, Institut National de la Propriété Industrielle (FR)
How to apply for a patent: a simple guide to the grant procedure
Search decisions of the boards of appeal
New decisions
Pending decisions
Business distribution scheme
Forms

UNITED STATES PATENT OFFICE
For over 200 years, the basic role of the United States Patent and Trademark Office (USPTO) has remained the same: to promote the progress of science and the useful arts by securing for limited times to inventors the exclusive right to their respective discoveries (Article 1, Section 8 of the United States Constitution). Under this system of protection, American industry has flourished. New products have been invented, new uses for old ones discovered, and employment opportunities created for millions of Americans. The strength and vitality of the U.S. economy depends directly on effective mechanisms that protect new ideas and investments in innovation and creativity. The continued demand for patents and trademarks underscores the ingenuity of American inventors and entrepreneurs. The USPTO is at the cutting edge of the Nation's technological progress and achievement.
The USPTO is a federal agency in the Department of Commerce. The USPTO occupies five interconnected buildings in Alexandria, Virginia. The office employs over 7,000 full time staff to support its major functions-- the examination and issuance of patents and the examination and registration of trademarks.
The USPTO has evolved into a unique government agency. Since 1991--under the Omnibus Budget Reconciliation Act (OBRA) of 1990--the agency has been fully fee funded. The primary services the agency provides include processing patent and trademark applications and disseminating patent and trademark information.
Through the issuance of patents, the USPTO encourages technological advancement by providing incentives to invent, invest in, and disclose new technology worldwide. Through the registration of trademarks, the agency assists businesses in protecting their investments, promoting goods and services, and safeguarding consumers against confusion and deception in the marketplace. By disseminating both patent and trademark information, the USPTO promotes an understanding of intellectual property protection and facilitates the development and sharing of new technologies worldwide.
USPTO programs are conducted under the following principal statutory authorities:
15 U.S.C. 1051-1127 contains provisions of the Trademark Act of 1946 that govern the administration of the trademark registration system of the Patent and trademark Office.


15 U.S.C. 1511 states that the Patent and Trademark Office is under the jurisdiction and supervision of the Department of Commerce.


35 U.S.C. contains basic authorities for administration of patent laws, derived from the Act of July 19, 1952, and subsequent enactment. Revenues from fees are available, to the extent provided for in appropriations acts, to the Commissioner to carry out the activities of the Office. The Patent and Trademark Office is authorized to charge international fees for activities undertaken pursuant to the Patent Cooperation Treaty. Deployment of automated search systems of the Office to the public is authorized.


44 U.S.C. 1337-1338 contains authority to print patents, trademarks, and other matters relating to the business of the Office.
Patents
- What can be patented
- Who may apply for a patent?

Trademarks

Copyrights

Domain names

Trade secrets

International IP

What are patents, trademarks,
servicemarks, and copyrights?

ABOUT IP AUSTRALIA
Patents - Charter Service Level Commitments
Charter Home | Patents | Trade Marks | Designs | Plant Breeder's Rights | Reports
Examination:
We are working towards issuing first reports on applications for standard patents within 14 months of receiving the request for examination.

We will examine and issue a report on your innovation patent within one month of receiving the request for examination.

We will issue an international search report for your application for a patent within nine weeks of receiving the search copy of the international application unless the application is for more than one invention.

We will issue an international-type search report for your application for a patent within four weeks of receiving the request for the search, unless the search request covers more than one invention, or we ask you to supply a written search statement.

We will respond to correspondence relating to the examination of your application within four weeks of receiving it.

We will achieve 95% compliance with all our published Product Quality Standards (opens in new window).
Hearings:
Registration:
We will seal your patent within one month after the opposition period has expired, provided no one has opposed the application and any applicable fees have been paid.

We will grant your innovation patent, provided you have paid the fee and complied with the formalities, within one month of the application being lodged.
For our current compliance with these commitments, go to our Charter Report.
More Patents statistics are available at our IP Statistics page.

The Role of the Japan Patent Office
The aim of industrial property (IP) system (general term for patent, utility model, design, and trademark systems) is to contribute to the nation's industrial development through adequate protection and effective utilization of inventions and other forms of intellectual creations. To help promote science and technology, the IP system is expected to play an increasingly important role in Japan in the 21st century.
The Japan Patent Office (JPO) consists of the General Affairs Department, the Examination Department, the Appeals Department, and other sections and departments. The main functions of these departments include; 1) granting adequate rights for patents, etc., 2) drafting plans for IP policies, 3) international exchange and cooperation, 4) review of the IP system, and 5) dissemination of information on IP. These functions provide for the positive advancement of industrial development.
1. Granting Exclusive Rights for Patents, Etc.
When the JPO receives an application from anywhere in the world, its examiners from the appropriate technical department must first conduct a strict examination of the filed documents from the viewpoint of technological and legal standards in order to determine whether exclusive patent or other rights can or cannot be granted.

If there is an objection to the result of this examination, the Appeals Department is authorized to act as the court of first instance for a local court in strict accordance with the Civil Procedure Code
2. Drafting Plans for Industrial Property Policies
In order to realize a "Nation Built on Intellectual Property" for the future, IP policies must be drafted and implemented to promote; 1) prompt examination of patents, 2) support in the use of IP by regions as well as small and mid-sized enterprises, 3) establishment of a "Japan brand", 4) anti-counterfeit programs, and 5) create an environment which encourages the "Intellectual Creation Cycle" (the cycle of creation, protection, and exploitation).
3. International Exchange and Cooperation
To establish an IP environment aimed at an international harmonization, the JPO has been actively working on international activities. Specifically, it has been making collaborative efforts with the USPTO and EPO, extending assistance to developing nations in such areas as office computerization, examination processes, and human resources development, and implementing tougher anti-counterfeiting measures.
4. Review of the Industrial Property System
The JPO continues to review and revise related laws and examination standards based on plans drafted for IP policies, and on the results of international negotiations.
5. Dissemination of Information on Industrial Property
To satisfy diversified user needs, the JPO has been expanding IP information services. For example, improvements have been added to the Industrial Property Digital Library (IPDL) services to be provided over the Internet. We also started publishing DVD-ROM version official gazettes.
Wing-sail system and Man-O-War model as developed from the Solar Sailor patent cited as prior art
SPECIFIC MARKET (CIVILIAN & MILITARY) APPLICATIONS -
LINKS
| | |
| --- | --- |
| L - Youtube | L - Youtube |
| L- Youtube | Ll - Youtube |
Email:

or phone UK:
+ 44 (0) 1323 831727 +44 (0) 7842 607865
Max Energy Ltd and Bluebird Marine Systems Ltd
Solar House, BN27 1RF, United Kingdom
"You have enemies? Good. That means you've stood up for something, sometime in your life."
Sir Winston Leonard Spencer Churchill (1874-1965)