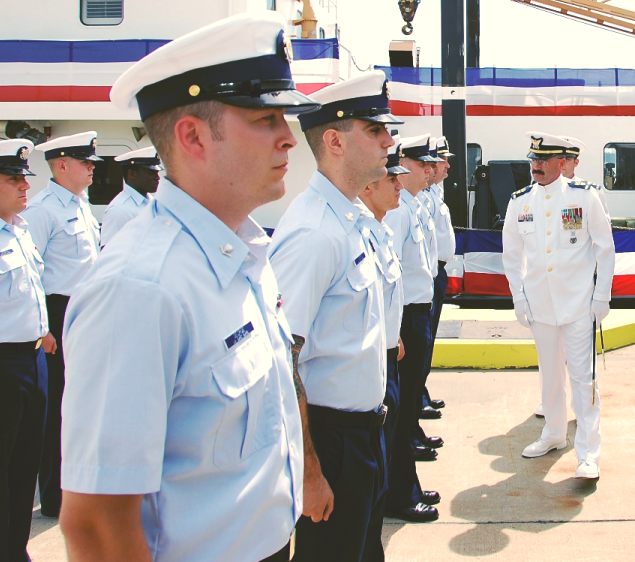 The United States Coast Guard (USCG) is a branch of the United States Armed Forces and one of the seven U.S. uniformed services. The Coast Guard is a maritime, military, multi-mission service unique among the U.S. military branches for having a maritime law enforcement mission (with jurisdiction in both domestic and international waters) and a federal regulatory agency mission as part of its mission set. It operates under the Department of Homeland Security during peacetime, and can be transferred to the Department of the Navy by the President at any time, or by Congress during time of war.

Founded by Alexander Hamilton as the Revenue Marine first, and later as the Revenue Cutter Service on 4 August 1790, it is the United States' oldest continuous seagoing service. Treasury Secretary Alexander Hamilton headed the USRCS, and the branch was involved in every war from 1790 to World War I. As of August 2009 the Coast Guard had approximately 42,000 men and women on active duty, 7,500 reservists, 30,000 auxiliarists, and 7,700 full-time civilian employees.

The Coast Guard's legal authority differs from the other four armed services: it operates simultaneously under Title 10 of the United States Code and its other organic authorities, e.g. Titles 6, 14, 19, 33, 46, etc. Because of its legal authority, the Coast Guard can conduct military operations under the Department of Defense or directly for the President in accordance with Title 14 USC 1–3.

The Coast Guard's enduring roles are maritime safety, security, and stewardship. To carry out those roles the Coast Guard has eleven statutory missions as defined in 6 U.S.C. § 468, which include enforcing U.S. law in the world's largest exclusive economic zone of 3.4 million square miles.

The Coast Guard motto is Semper Paratus ("Always Ready").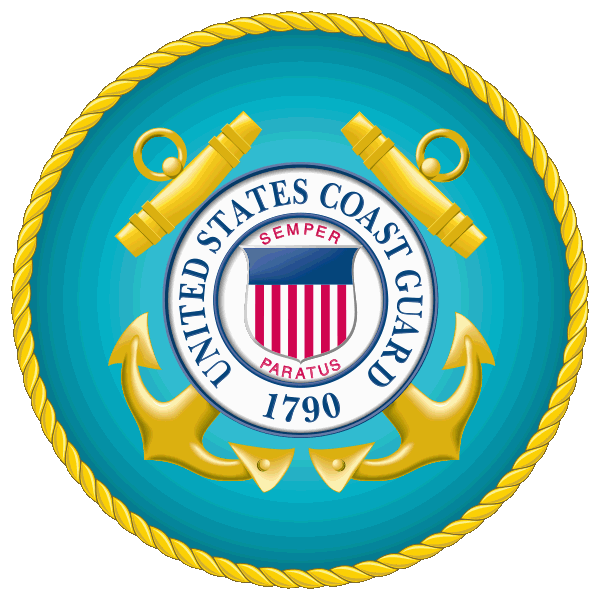 EQUIPMENT
Originally, the Coast Guard used the term cutter in its traditional sense, as a type of small sailing ship. Today it officially uses the term for any vessel which has a permanently assigned crew and accommodations for the extended support of that crew, and includes only and all vessels of 65 feet (20 meters) or more in length.

Polar-class icebreaker (WAGB): There are three WAGB's used for icebreaking and research. The two heavy ocean-going icebreakers, 399-foot (122 m) Polar Sea and Polar Star, are tied up in Seattle, while the newer and larger medium class 420-foot (130 m) icebreaker Healy is active.

National Security Cutter (WMSL): These are a new class of 418-foot (127 m) cutters, also known as the Legend class, intended to eventually replace the aging Hamilton-class high endurance cutters.

High Endurance Cutter (WHEC): These are 378-foot (115 m) Hamilton-class Cutters. Missions include law enforcement, search and rescue, and military defense.

Medium Endurance Cutter (WMEC): These are mostly 210-foot (64 m) and 270-foot (82 m) cutters, although Alex Haley also falls into this category. Primary missions are law enforcement, search and rescue, and military defense.

USCGC Mackinaw: Mackinaw is a 240-foot (73 m) heavy icebreaker built for operations on the North American Great Lakes.

USCGC Eagle: Eagle is a 295-foot sailing barque used as a training ship for Coast Guard Academy cadets and Coast Guard officer candidates. It was originally built in Germany as the Horst Wessel, and was seized by the United States as a prize of war in 1945.

Seagoing Buoy Tender (WLB): The 225-foot (69 m) Juniper-class buoy tenders are used to maintain aids to navigation and also assist with law enforcement and search and rescue.

Coastal Buoy Tender (WLM): The 175-foot (53 m) Keeper-class coastal buoy tenders are used to maintain coastal aids to navigation.

Sentinel class cutter (WPC): The 154-foot (47 m) Sentinel class was previously known as the "Fast Response Cutter" class and is used for search and rescue work and law enforcement.

Bay-class icebreaking tug (WTGB): 140-foot (43 m) icebreakers used primarily for domestic icebreaking missions. Other missions include search and rescue, law enforcement, and aids to navigation maintenance.

Patrol Boats (WPB): There are two classes of WPBs currently in service; the 110-foot (34 m) Island-class Patrol Boats and the 87-foot (27 m) Marine Protector-class Coastal Patrol Boats.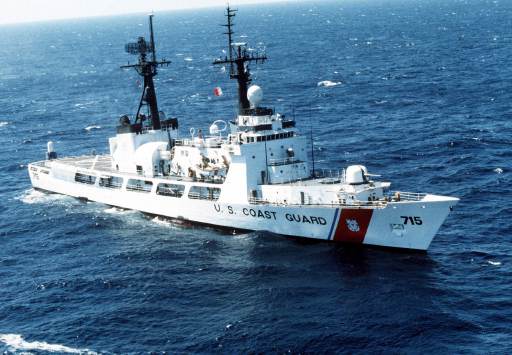 ISSUES
The Coast Guard faces several issues in the near future.

Lack of coverage affects many areas with high maritime traffic. For example, local officials in Scituate, Massachusetts, have complained that there is no permanent Coast Guard station, and the presence of the Coast Guard in winter is vital. One reason for this lack of coverage is the relatively high cost of building storm-proof buildings on coastal property; the Cape Hatteras station was abandoned in 2005 after winter storms wiped out the 12-foot (3.7 m) sand dune serving as its protection from the ocean. Faced with these issues the Coast Guard has contracted with General Dynamics C4 System to provide a complete replacement of their 1970s era radio equipment. Rescue 21 is the United States Coast Guard's advanced command, control and communications system. Created to improve the ability to assist mariners in distress and save lives and property at sea, the system is currently being installed in stages across the United States. The nation's existing maritime search and rescue (SAR) communications system has been in operation since the early 1970s. Difficult to maintain, increasingly unreliable and prone to coverage gaps, this antiquated system no longer meets the safety needs of America's growing marine traffic. In addition, it is incapable of supporting the Coast Guard's new mission requirements for homeland security, which require close cooperation with Department of Defense agencies as well as federal, state and local law enforcement authorities. Modernizing this system enhances the safety and protection of America's waterways.

Lack of strength to meet its assigned missions is being met by a legislated increase in authorized strength from 39,000 to 45,000. In addition, the volunteer Auxiliary acts as an air and surface resource in support of a variety of missions conducted by Coast Guard units.

Aging vessels are another problem, with the Coast Guard still operating some of the oldest naval vessels in the world. In 2005, the Coast Guard terminated contracts to upgrade the 110-foot (33.5 m) Island Class Cutters to 123-foot (37 m) cutters because of warping and distortion of the hulls. In late 2006, Admiral Thad Allen, Commandant of the Coast Guard, decommissioned all eight 123-foot (37 m) cutters due to dangerous conditions created by the lengthening of the hull- to include compromised watertight integrity. The Coast Guard has, as a result of the failed 110 ft (34 m) conversion, revised production schedules for the Fast Response Cutter (FRC). Of the navies and coast guards of the world's 40 largest navies, the U.S. Coast Guard has the 38th oldest surface fleet.

Live fire exercises by Coast Guard boat and cutter crews in the U.S. waters of the Great Lakes attracted attention in the U.S. and Canada. The Coast Guard had proposed the establishment of 34 locations around the Great Lakes where live fire training using vessel-mounted machine guns were to be conducted periodically throughout the year. The Coast Guard said that these exercises are a critical part of proper crew training in support of the service's multiple missions on the Great Lakes, including law enforcement and anti-terrorism. Those that raised concerns about the firing exercises commented about safety concerns and that the impact on commercial shipping, tourism, recreational boating and the environment may be greater than what the Coast Guard had stated. The Coast Guard took public comment and conducted a series of nine public meetings on this issue. After receiving more than 1,000 comments, mostly opposing the Coast Guard's plan, the Coast Guard announced that they were withdrawing their proposal for target practice on the Great Lakes, although a revised proposal may be made in the future.
STAFF
Civilian employees: 7,057
Active duty personnel: 41,873
Selected Reservists: 8,100
Auxiliary: 30,000
244 cutters, 1,850 boats, 204 aircraft
CHIEFS
Secretary of Homeland Security: The Honorable Janet Napolitano
Commandant: ADM Robert J. Papp, Jr.
Vice Commandant: VADM John Currier
Master Chief Petty Officer: MCPOCG Michael P. Leavitt
CONTACTS
U.S. Coast Guard Navigation Center - NAVCEN MS 7310, 7323 Telegraph Road, Alexandria, VA 20598 - 7310. (703) 313-5900
LINKS
https://www.federalregister.gov/articles/2013/03/27/2013-07155/navigation-safety-advisory-council
http://www.regulations.gov/#!home
http://www.law.cornell.edu/uscode/text/33/2073
http://faca-members.findthedata.org/d/dir/DHS/Navigation-Safety-Advisory-Council
http://ag-companies.blogspot.co.uk/2013/03/uscg-navigation-safety-advisory-council.html
http://www.uscg.mil/proceedings/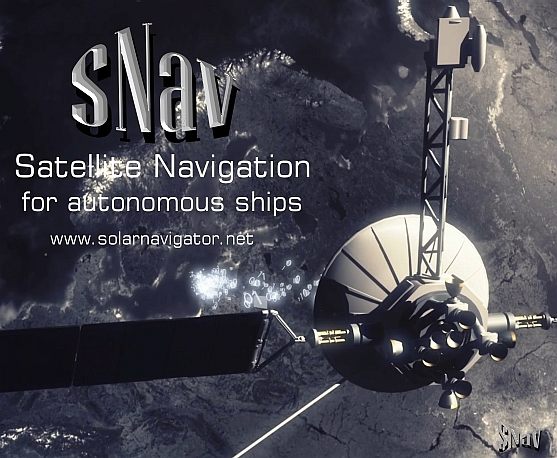 Solarnavigator is to be the flagship demonstrator of a new COLREG compliant integrated navigation system, allowing positional monitoring and data sharing between ships and shore, ship to ship and shore to shore, on a comprehensive basis both nationally and internationally. Contact Bluebird Marine Systems Ltd., or Max Energy Ltd. for details. As an autonomous Coastguard vessel, the SNAV platform would offer persistent monitoring in high traffic areas, freeing up officers for other duties.