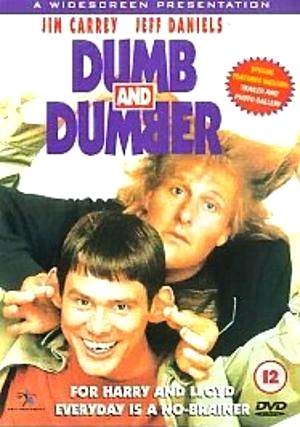 Superb casting, Jim and Jeff really pulled this one off. A film we've enjoyed over and over again. When you are in the mood to be utterly stupid.
Dumb and Dumber is a 1994 American buddy comedy film directed by Peter Farrelly, who cowrote the screenplay with Bobby Farrelly and Bennett Yellin. It is the first installment in the Dumb and Dumber franchise. Starring Jim Carrey and Jeff Daniels, it tells the story of Lloyd Christmas (Carrey) and Harry Dunne (Daniels), two dumb but well-meaning friends from Providence, Rhode Island, who set out on a cross-country trip to Aspen, Colorado, to return a briefcase full of money to its owner, thinking it was abandoned as a mistake though it was actually left as a ransom. Lauren Holly, Karen Duffy, Mike Starr, Charles Rocket, and Teri Garr play supporting roles.

The film was released on December 16, 1994. It grossed $247 million at the box office and has developed a cult following in the years after its release and is regarded as one of the best comedies of the 1990s. The success of Dumb and Dumber launched the career of the Farrelly brothers, established the range of the heretofore dramatically acclaimed Daniels as a gifted comedic actor and vitalized his Hollywood career, and solidified Carrey's reputation as one of the most prominent actors of the 1990s. The film also spawned an animated TV series, a 2003 prequel, and a 2014 sequel.

PLOT

Lloyd Christmas and Harry Dunne, two kind but dimwitted young men, are best friends and roommates living in Providence, Rhode Island. Lloyd, a chip-toothed limousine driver, immediately falls in love when he meets Mary Swanson, a woman he is driving to the airport. Upon arriving and saying goodbye to Lloyd, she leaves a briefcase in the terminal. Lloyd sees this and attempts to return it to her, unaware that it contains ransom money for her kidnapped husband, Bobby, and that she intentionally left it for her husband's captors, Joe "Mental" Mentalino and J. P. Shay. Her Aspen-bound plane has already departed, leading to Lloyd running through and falling out of the jetway.

Fired from his job for leaving the scene of an accident, Lloyd returns to his apartment and learns that Harry has also been fired from his dog-grooming job after delivering dogs late to a show and accidentally getting them dirty. Mental and Shay follow Lloyd home from the airport in pursuit of the briefcase. Mistaking the crooks for debt collectors, the two flee the apartment and return later to find that Mental and Shay have ransacked the apartment and decapitated Harry's parakeet. Lloyd suggests they head to Aspen to find Mary and return the briefcase under the pretext of escaping their lonely dreary lives in Providence. At first, Harry opposes the idea, but he eventually agrees and they leave the next day.

Mental and Shay catch up to the duo at a motel that night. Posing as a hitchhiker, Mental is picked up by Harry and Lloyd while Shay secretly follows them. During a lunch stop, the duo pranks Mental with chili peppers in his burger, unaware that he has a stomach ulcer. When Mental reacts adversely, they accidentally kill him with rat poison pills (which he planned to use on them) after mistaking it for his medication. In response, police wait to intercept the two on the road to Colorado, but a distracted Lloyd takes a wrong turn and ends up driving all night through Nebraska. Upon waking up and realizing Lloyd's mishap, Harry gives up on the journey and decides to walk home, but Lloyd later persuades him to continue after trading the van for a minibike.

The two arrive in Aspen but cannot find Mary. With no money and nowhere to stay, Harry attacks Lloyd in frustration that night, breaking the briefcase open by accident; after discovering the money, the two spend it on a luxury hotel suite, clothes, and a car. They learn that Mary and her family are hosting a gala and prepare to attend. At the gala, Harry, attempting to lure Mary over to Lloyd, reluctantly agrees to go skiing with her the next day and lies to Lloyd that he got him a date. The next day, after waiting all day for Mary at the hotel bar, Lloyd finds out Harry lied and spent the day with her himself.

In retaliation, Lloyd pranks Harry by serving him a coffee laced with a potent dose of laxative, causing Harry to spontaneously defecate in a broken toilet at Mary's house. Lloyd arrives at Mary's house and informs her that he has her briefcase. He takes her to the hotel, shows her the briefcase, and confesses his love to her, but she rejects him as she is already married. Nicholas Andre, an old friend of the Swansons and the mastermind behind Bobby's kidnapping, arrives with Shay and learns that Harry and Lloyd had spent all of the ransom money and replaced it with IOUs; furious, he takes Lloyd and Mary hostage, as well as Harry when he returns. An argument leads Nicholas to shoot Harry, who plays dead before ineptly returning fire. Before Nicholas can fire another shot, an FBI team led by Beth Jordan (whom Harry had met at a gas station and Lloyd met earlier at the bar) raids the suite, where Beth tells Harry and Lloyd that the FBI and police had been following them since they left Providence. Harry reveals they gave him a bulletproof vest and gun when he arrived. Nicolas and Shay are arrested, and Mary and Bobby are reunited, much to Lloyd's dejection.

The next day, Harry and Lloyd have begun walking home on foot because all of their purchases were confiscated and their minibike has broken down. The two unintentionally decline the chance to be oil boys for a group of bikini girls, after which Harry tells Lloyd that they will get their "break" one day, then play a friendly game of tag as they walk back to Rhode Island.
CAST

- Jim Carrey as Lloyd Christmas: A goofy chip-toothed slacker who has been fired from several jobs. He has a crush on Mary Swanson, unaware that she is already married.
- Jeff Daniels as Harry Dunne: Lloyd's ditzy and airheaded best friend and roommate. He has a crush on Mary too, but is also unaware that Mary has a husband.
- Lauren Holly as Mary Swanson: A wealthy but troubled heiress whose husband Bobby has been kidnapped.
- Karen Duffy as J.P. Shay: A henchwoman of Nicholas Andre.
- Mike Starr as Joe Mentalino: A henchman for Nicholas Andre. He has a stomach ulcer and regularly takes medication for it.
- Charles Rocket as Nicholas Andre: A greedy, wealthy resident of Aspen, Colorado and the mastermind behind Bobby's kidnapping.
- Teri Garr as Helen Swanson: Mary's stepmother.
- Victoria Rowell as Beth Jordan (credited as "Athletic Beauty"): An FBI agent masquerading as a talkative young woman moving to Aspen to get away from her boyfriend.
- Cam Neely as Sea Bass: A hot-tempered trucker who gets into frequent confrontations with Lloyd and Harry on their way to Aspen. Their first encounter was at a Pennsylvania diner.
- Joe Baker as Barnard
- Harland Williams as the motorcycle police officer
- Brad Lockerman as Bobby Swanson: Mary's kidnapped husband
- Lin Shaye as Mrs. Margie Neugeboren (referred to by Harry as "Mrs. Noogieburger"): A dog owner and client of Harry's.
- Hank Brandt as Karl Swanson: Mary's father
- Felton Perry as Detective Dale
- Brady Bluhm as Billy Enforsee: a blind and young boy who uses a wheelchair, to whom Lloyd sold some of his and Harry's belongings, including Harry's headless parakeet. He appears on A Current Affair when Harry and Lloyd arrive in Aspen.
- Connie Sawyer as elderly lady


BOX OFFICE RECEPTION

Dumb and Dumber opened at No. 1 in its opening weekend earning $16.4 million. It went on to gross $127,175,374 in the United States, and $247,275,374 worldwide, and topping the holiday season film gross, against a budget of $17 million. Not bad!

Although Dumb and Dumber did not secure any major American film awards, it was successful at the 1995 MTV Movie Awards. Carrey won for Best Comic Performance, Carrey and Holly (a couple who would later endure a short-lived marriage) won for Best Kiss, and Carrey and Daniels were nominated for Best On-Screen Duo.

In 2000, readers of Total Film magazine voted Dumb and Dumber the fifth greatest comedy film of all time. The film ranks 445th on Empire Magazine's 2008 list of the 500 greatest movies of all time.

The line, "So you're telling me there's a chance", from the scene in which Lloyd confesses his feelings to Mary, became an Internet meme as a sarcastic reaction to impossible but still non-zero odds. Lloyd utters the line in response to her telling him the probability of him and Mary being a couple are "more like one out of a million", which he takes at face value even though it is only her way of letting him down gently.
A - Z FILMS INDEX
A - Z ACTORS INDEX
| | | | |
| --- | --- | --- | --- |
| Dermot Mulroney | | Kristen Bell | Ted Danson |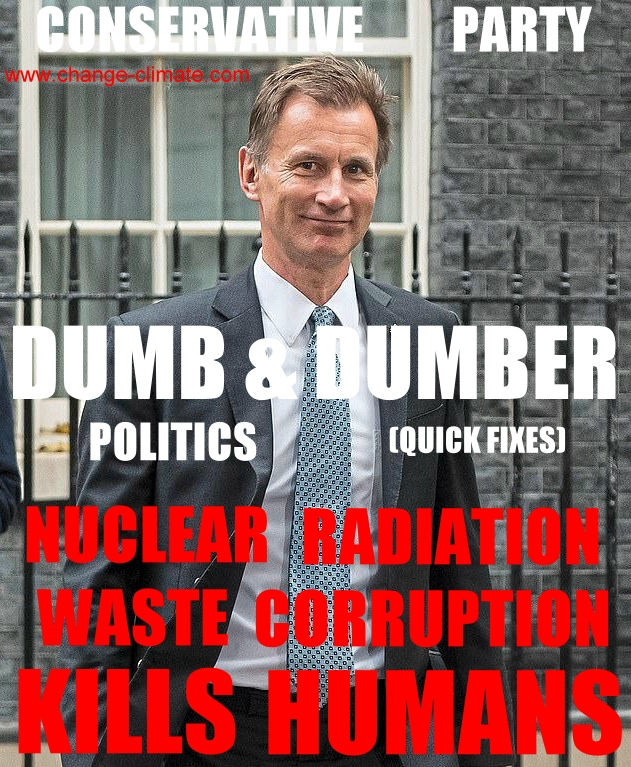 DUMBER AND ABSOLUTELY BARKING - Mr uninformed, or simply nuclear ignorant? This reminds us of PG&E, and Erin Brokovich, where the energy company was telling locals that carcinogenic chromium was good for the citizens of Hinkley, California. But secretly knew they were killing them, and watched while cancer consumed many residents, until Erin took on the case. In light of the stunning revelations in the UK Parliament in March 2023, we hear that Johnson and Hunt are being considered as the new leads in a remake of Dumb & Dumber: "Absolutely Barking." We should all bath in nuclear waste and wash in uranium waters. It's good for us, according to Jeremy. Yuh, it's sustainable and green. Or rather, your limbs will turn green as your body is eaten away by cancer.
YOUR FAVORITE 100 FILMS + 100 by $ Earnings
Films generate income from several revenue streams including theatrical exhibition, home video, television broadcast rights and merchandising. However, theatrical box office earnings are the primary metric for trade publications (such as Variety and Box Office Mojo) in assessing the success of a film, mostly due to the availability of the data compared to sales figures for home video and broadcast rights, and also due to historical practice. Included on the list are charts of the top box-office earners (ranked by both the nominal and real value of their revenue), a chart of high-grossing films by calendar year, a timeline showing the transition of the highest-grossing film record, and a chart of the highest-grossing film franchises and series. All charts are ranked by international theatrical box office performance where possible, excluding income derived from home video, broadcasting rights and merchandise.

Traditionally, war films, musicals and historical dramas have been the most popular genres, but franchise films have been the best performers in the 21st century, with films from the Harry Potter, Lord of the Rings and Pirates of the Caribbean series dominating the top end of the list. Since Superman (1978) there has been new interest in the superhero genre; Batman from DC Comics and films based on the Marvel Comics brand such as Spider-Man, X-Men and films in the Marvel Cinematic Universe have all done particularly well. The only films in the top ten that do not form a franchise are the top two, Avatar and Titanic, both directed by James Cameron. Animated family films have performed consistently well, with Disney films enjoying lucrative re-releases prior to the home video era. Disney enjoyed later success with its Pixar brand, of which the Toy Story films and Finding Nemo have been the best performers; beyond Pixar animation, the Shrek, Ice Age and Madagascar series have met with the most success.

While inflation has eroded away the achievements of most films from the 1960s and 1970s, there are franchises originating from that period that are still active: James Bond and Star Trek films are still being released periodically, and the Star Wars saga was reprised after a lengthy hiatus; Indiana Jones also saw a successful comeback after lying dormant for nearly twenty years. All four are still among the highest-grossing franchises, despite starting over thirty years ago. Some of the older films that held the record of highest-grossing film still have respectable grosses even by today's standards, but do not really compete against today's top-earners: Gone with the Wind for instance—which was the highest-grossing film for 25 years—does not even make the top fifty in the modern market, but, adjusted for inflation, it would still be the highest-grossing film. All grosses on the list are expressed in US dollars at their nominal value, except where stated otherwise.
HIGHEST GROSSING FILMS, INFLATION ADJUSTED:
| Rank | Title | Worldwide gross (constant $) | Year |
| --- | --- | --- | --- |
| 1 | | $3,301,400,000 | 1939 |
| 2 | | $2,782,300,000 | 2009 |
| 3 | | $2,710,800,000 | 1977 |
| 4 | | $2,413,800,000 | 1997 |
| 5 | | $2,269,800,000 | 1965 |
| 6 | | $2,216,800,000 | 1982 |
| 7 | | $2,098,600,000 | 1956 |
| 8 | | $1,988,600,000 | 1965 |
| 9 | | $1,945,100,000 | 1975 |
| 10 | | $1,746,100,000 | 1937 |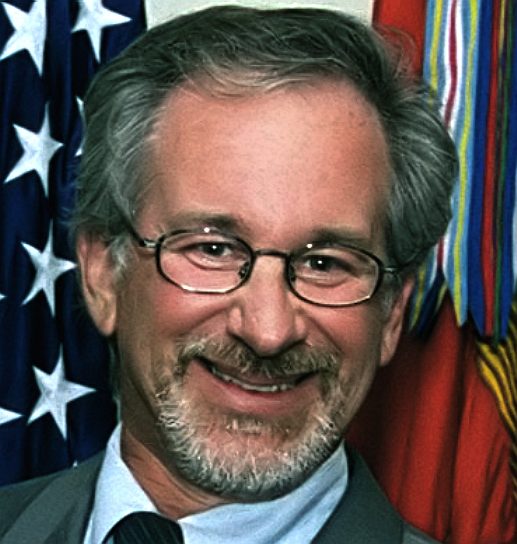 One of the most successful movie directors of all time.