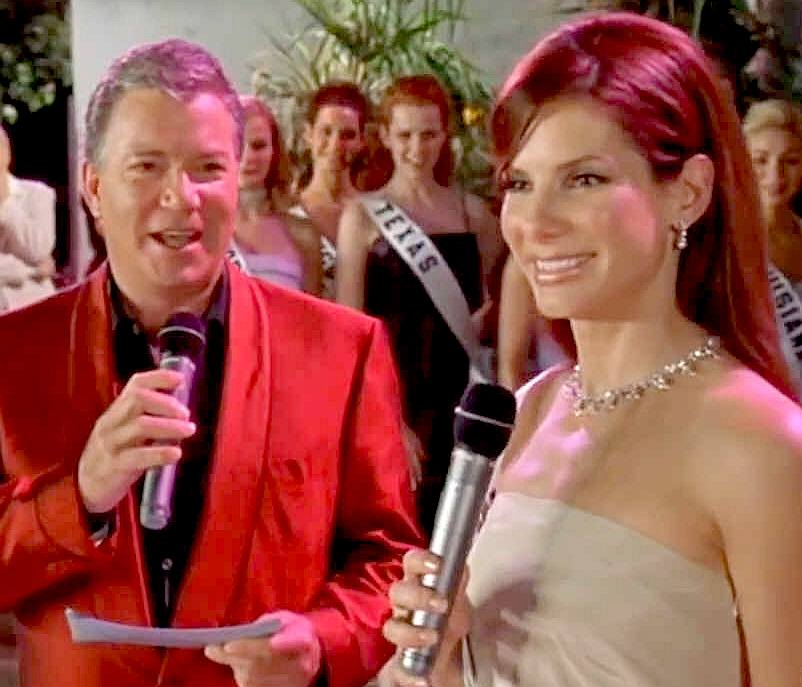 Miss Congeniality is a 2000 comedy film/thriller film directed by Donald Petrie, starring Sandra Bullock. A sequel, Miss Congeniality 2: Armed and Fabulous was released in 2005.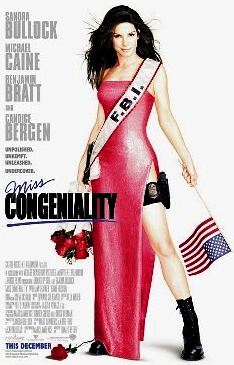 PLOT SUMMARY
Gracie Hart (Sandra Bullock) is an FBI agent who goes undercover in the fictional Miss United States scholarship program/beauty pageant, on the lookout for a serial bomber. She is a feminist who is not traditionally attractive, and is turned into a drop-dead gorgeous woman going by the name of Gracie Lou Freebush... with the same tomboyish habits. She is seen overreacting to a gun-toting Texan, wearing a Tyrolean for her talent competition, much to the dismay of her mentor, Victor Melling (Michael Caine) and the director of the competition and former queen, Kathy Morningside (Candice Bergen).
In Germany, as well as Norway, the movie was published under the English title "Miss Undercover" (as the meaning of undercover would be better known), in Denmark under the title "Agent Catwalk", and in Italy and Portugal under the English title "Miss Detective". In Sweden the movie went by the name of "Miss Secret Agent".Also, William Shatner and Candice Bergen star in this together, and they star on the legal dramedy Boston Legal.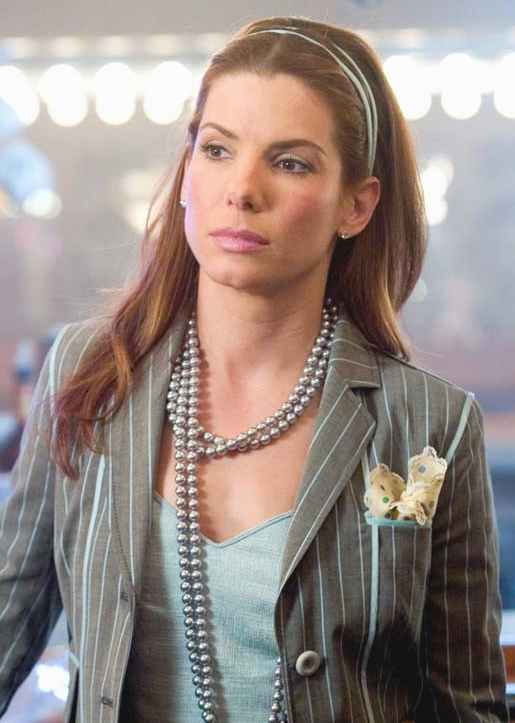 | | |
| --- | --- |
| | Gracie Hart |
| | Victor Melling |
| | Eric Matthews |
| | Kathy Morningside |
| | FBI Asst. Director Harry McDonald |
| | Stan Fields |
| | Agent Clonsky |
| | Cheryl Frasier, Miss Rhode Island |
| | Karen Krantz, Miss New York |
| | Frank Tobin |
| | Mary Jo Wright, Miss Texas |
| | Leslie Davis, Miss California |
| | Alana Krewson, Miss Hawaii |
| | FBI Agent Harris |
| | FBI Agent Jerry Grant |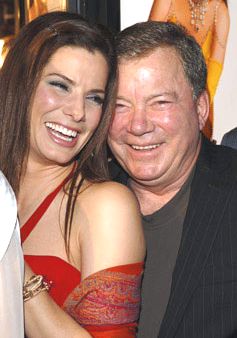 MISTAKES
* Miss Rhode Island (Cheryl Frasier, played by Heather Burns) gets into the finals at the beauty pageant. As her 'talent', she twirls batons: but with a twist, they are set on fire. After the performance, the soot and marks that were on the end of the batons previously disappear as she walks off stage.
* In a possibly intentional move, every character's hotel room is room 103.
* Candice Bergen mistakenly calls the character of Frank Tobin by his real name - "Steve" as she is trying to open a bottle of pain killers prior to the pageant.
* When Miss Rhode Island is crowned Miss United States, she beats Gracie with her flowers and all of the red buds are gone. Then when they cut to her holding them again there are still red buds on them.
* There are only 7 finalists in the top 10.
* When Gracie brings pizza into the gym, Rhode Island takes a bite of a slice. The next clip then shows Rhode Island and the rest of the girls without any pizza and them all grabbing a slice from the box.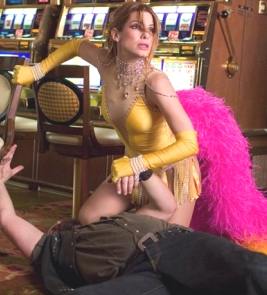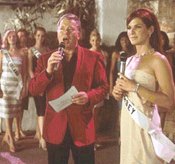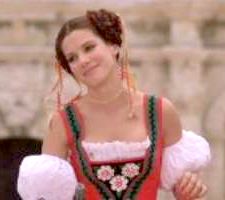 LINKS
Miss Congeniality
A - Z FILMS INDEX

BEAUTY PAGEANTS - gain media attention for contestants and the objects of the pageant. The object of the Miss Ocean contest it to draw attention to: 1. Climate Change, 2. Ocean Pollution, and 3. Equal rights for all citizens of planet earth. Click on the picture above to read the (draft) rules. You can also have your say on how the competition should be formatted to truly achieve the stated objects.
A - Z ACTORS INDEX
| | | | |
| --- | --- | --- | --- |
| Dermot Mulroney | | Kristen Bell | Ted Danson |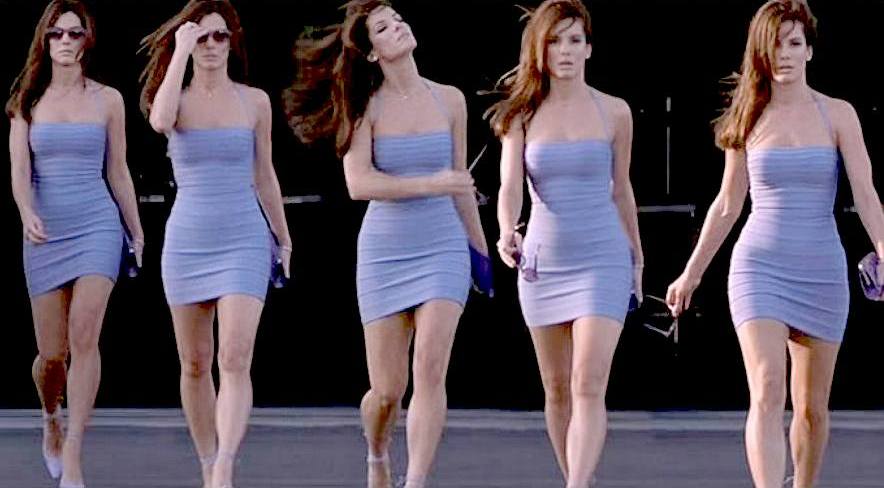 | | | | | | |
| --- | --- | --- | --- | --- | --- |
| Beauty Pageant | Headquarters | President | Key People | Formation | Motto |
| | New York City | Paula Shugart | Donald Trump | 1952 | Confidently Beautiful |
| | London | Julia Morley | Eric Morley | 1951 | Beauty with a Purpose |
| | Manila | Ramon Monzon | Lorraine Schuck | 2001 | Beauties for a Cause |
| | Tokyo | Hirofumi Hashimoto | Hirofumi Hashimoto | 1960 | Love, Peace and Beauty |
Healthier alternatives