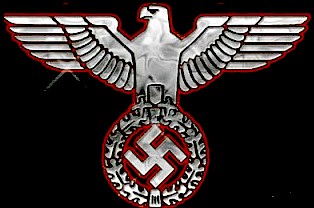 CHAPTER 9: NANOCOM © Jameson Hunter 2008 - 2014
320,30'N, 1170W – San Diego, California, USA - some years ago.
At thirty-six Will Bates decided to cash in on his invention. His twenty-nine year old partner, Jane, wanted to start a family, but before they took the plunge she wanted to see the world in a last massive blow-out which would wipe out their savings. Will gave in to that request but also wanted the house of his dreams for his family. He was an underpaid research engineer for Los Alamos National Labs. He'd worked for Bell Laboratories, Motorola in silicon valley and Princeton University before that and for himself in the long winter evenings when Jane was absent organising high end corporate events. While she was away partying he was grafting. Better that than scraping along on his salary. If they didn't take the plunge now he knew he'd lose her.
Will had used his employer's white coat resources for years; one of the perks of the job. His goal was to develop Quantum computers and communications using quantum entanglement theory using Qubit configurations 00, 01, 10 and 11, instead of binary language of 1s and 0s. This had the capacity to sequentially factor a 400 digit numbers in minutes, which a traditional computer would take billions of years. The security implications due to the encryption cracking capability were so enormous that the U.S. Defense Advanced Research Projects Agency (DARPA), had been funding quantum information research for years. They were not alone, the University of Innsbruck in Austria, Massachusetts Institute if Technology and Stanford University were all in on the act.
Finally Will perfected his nano computer that was so small it fitted into a wristband case with super small antenna built from ultra high purity materials for strength, thermal conductivity and durable interconnections between micro components. Coupled with Tx-Rx and GPS from mobile phone, this provides the solution for communications for Biocore™ a chip that Will had heard about, but nobody knew for sure if it would be commercially released, or indeed if the rumours were true.
He'd shrunk a fully functional hybrid computer and communications device onto one nano-chip the size of a thumbnail. He wasn't going to give that work away for nothing. A year later and Will had a wristwatch size demonstrator. A fully functional computer and mobile communications centre that could outperform a server computer a hundred thousand times over. The problem being that once he'd sold one, anyone could reverse engineer the chip and avoid paying royalties. This was a problem that Will and Jane had wrestled with many years ago.
PRESENT DAY: John Storm and Dan Hawk were looking at upgrading the computers on the SolarNavigator. Dan looked at the rather large server that was housed in a sealed box under the main console." I've heard a rumor that a nano technology has already made our onboard computers relics from the past."
"Oh yes," said John, "I'm more interested in improving the other functions of this ship.
"Yes indeed John. They are related subject if I may?"
"Please. Explain away maestro." "Okay, the human eye can detect differences between objects that are 1/10th of a millimetre apart at 25 centimetres. Optical microscopes improve this ability by about 1,000 times. "So far so good?"
"So far so good."
"Traditional transistor laser etched silicon computer chips were designed to this level of miniaturisation, no mean feat in itself. Thousands of man years of research took us to this level of sophistication and gave us the laptop computer and mobile phone. Then in 2018 miniaturisation took another leap with nano technology." This was one of Dan Hawk's pet topics. Any chance he got he'd bore the pant off anyone who'd listen to his theories. Put Dan together with another atomic scientist and they'd spend a whole day arguing about the future. That is why Dan loved working with John. They didn't argue, they more or less agreed where the future lay and John couldn't argue, because Dan knew much more about electronic design, and that's why John liked working with Dan, he knew Dan was a progressive like himself.
"Nano scientists shrunk electronic circuits down to a thousandth of previous circuits, to the point where a 100 laptops worth of processing power would fit onto a single chip the size of a pea."
"Really. You're saying it's possible to fit a fully functional quad-core processor into a wristwatch using nano technology?"
"That's about it," nodded Dan.
"I know you're dying to tell me…. How does this help us?" John had to know even though Dan would go way over the top. Dan took his time gathering his thoughts.
"Well, one of those chips would weigh less than a thousandth of our present computers, not only saving weight, but improving the autonomous functions - and here's the clincher - also reducing power consumed."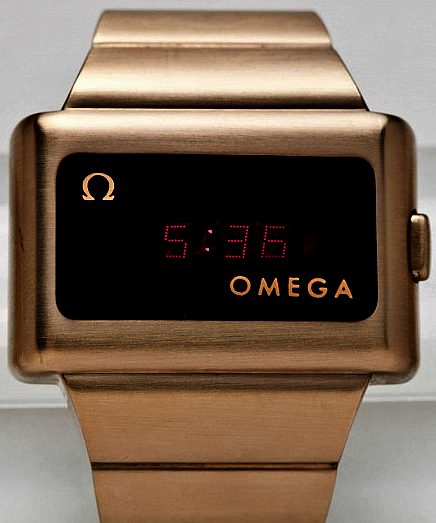 The Nanocom super computer as fitted inside an Omega gold casing
CHAPTER

LOCATION/DESCRIPTION

SCENE

Prologue

–

BERLIN - Nazi's escape to S America

–

Adolf Hitler, Bunker

1

–

SCOTLAND YARD - DNA database

–

Robbery BBC news

2

–

–

Pirates attempted hijack Solarnavigator

3

–

–

Flashback Batcave

4

–

CAIRO - Museum of Antiquities

–

Mummy theft

5

–

TANZANIA - Rift Valley archaeological dig

–

Flashback Storm's obsessive hobby

6

–

–

High security meeting

7

–

–

Klaus Kolreuter's genome laboratory

8

–

ROME - Via Del Corso: INCUBUS automatic cloning

–

Franco Francisco is propositioned, Rome

9

–

–

Wrist device with mobile comms

10

–

GENEVA - International Human Research Society

–

Theft of software from IHRS

11

–

–

Auction of Nanocom device, California

12

–

PANAMA Youtube 30mph running man

–

Trinidad: Sam Hollis & Majorie Boyle

13

–

COLUMBIA, BOLIVIA

–

Platoon battle sequence, warlords v cops

14

–

COLUMBIA: GLADIATORS - Charley Temple

–

Discovery athletes are identical clones

15

–

–

Charley

T. discussion Frankenstein

16

–

KOREA - SNUPPY

–

Woo Suk Hwang, cloning master criminal

17

–

REGENERATION Human cell division

–

Age repair kit Choy Wong Nobel prize

18

–

AMAZON QUEEN - Manaus

–

Rescue Charley Temple

19

–

MANAUS - Espionage

–

20

–

POST MORTEM -

–

The team discover technology extent

21

–

THE WHITEHOUSE -

–

Infiltration key personnel

22

–

TROJAN HORSE -

–

Countermeasures

23

–

WASHINGTON -

–

Stake out

24

–

MOPPING UP -

–

Arrests of crooked politicians

25

–

CYBERCORE analysis

–

DNA supercure WHO

26

–

PRESIDENTIAL thanks

–

John & crew receive commendations

Epilogue

–

World Health Organisation

–

On eugenics & Adolf Hitler
CYBER WARS (CYBERCORE) Copyright © Jameson Hunter 2008 and 2014.
The right of Jameson Hunter to be identified as the author of this work has been asserted in accordance with section 77 and 78 of the Copyright Designs and Patents Act 1988.
In this work of fiction, the characters, places and events are either the product of the author's imagination or they are used entirely fictitiously.
This book is sold subject to the conditions that it shall not, by way of trade or otherwise, be lent, re-sold, hired out or otherwise circulated in any form of binding or cover other than that which it it is published and without a similar condition including this condition being imposed on the subsequent purchaser.
Set in 10/11pt Palatino by
Electrick Publications, London, England.
ISBN:
Papers used by Electrick's Publishers are natural, recyclable products made from wood grown in sustainable forests. The manufacturing processes conform to the environmental regulations of the country of origin.