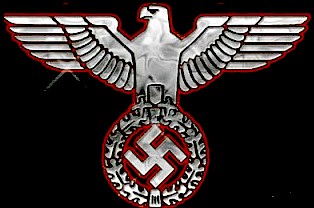 CHAPTER 2: SOMALIA PIRATES © Jameson Hunter 2008 - 2014

90,30'N, 520 E – A bright orange sun slowly rose above the gently lapping waters of the Indian Ocean, climbing high into the eastern sky. The air was warm and dry and an offshore breeze carried with it a hint of dry grass. The ripples reflected the giant orb, turning dark grey to blue. It was going to be another beautiful African day.

Somaliland, the horn of Africa, is a vast natural expanse of untrained flora and arid dunes. Four silhouettes stirred from slumber, breaking camp and dousing their fire. In a dawn raid a small untidy red and yellow pirate boat was being pushed down the beach at Bender Beila, on the west coast. The sun climbed higher revealing four lithe dark men in loose clothing purposefully rolling their boat, nicknamed 'Dollars,' into the sea in typical beach launched fashion on logs. Once into the surf, all the men quickly boarded the boat. The last man started the boat's large V6 Mercury engine. 'Dollars' then quickly sped off from the shore out to sea amid the changing pitch of it's outboard and considerable sea spray, as the propeller reached its efficiency range.

The pirates were heavily armed with a deck-gun and each crew member bore automatic weapons, and one of the group a portable missile launcher and a huge toothy smile. The pirates had been camped on watch, on a tip off, waiting for an unusual looking ship. They'd been offered a handsome payment to capture the database on board. When the Solar Navigator hove into view; at first, it seemed a rather daunting target for the pirates, for its unusual design. But, they quickly decided that it was small and easy to overpower, and potentially rich pickings. With a customer already in the wings it seemed easy cash. The remainder of the craft and it's crew, were icing on the cake, to be ransomed in the usual way.

As the pirates came to within 1000 metres, their boat, triggered an automatic proximity alarm on the Navigator's radar system. Coming in closer from behind and on a direct bearing, their approach raised the alarm bleep level many decibels, waking a slumbering John Storm who was slouched in the command chair half asleep, unshaven, with his hat over his eyes. John tilted his hat up at the front to scan the ships radar with one eye and noticed a fast moving blip on the radar screen, heading straight for his ship, represented as the centre of the screen. He reached out to the console, and tapped a few buttons on a small computer style pad, which brought up a picture of the pirate vessel on a separate large flat-screen display, which he zoomed into and locked onto as a target, simply by tapping a dedicated target button. Oh hell, he thought to himself, shaking himself to regain full composure, just when I thought it was safe to grab a few winks. Solar Navigator had an excellent autopilot system that lulled the crew into a state of reliance, which many yachtsmen succumb to, especially when short handed. No point in having a dog and barking yourself, say some, but keeping an alert deck watch habit, is a sailor's must.

John and his techie buddy, Dan Hawk, had sailed from Dar es Salaam, Tanzania, where they'd enjoyed meeting a distinguished group of archaeologists who were on an anthropological field trip in the famous rift valley, the cradle of modern man. They wanted access to the 'Ark', John Storm's unique onboard DNA archive, a collection of rare samples which John had spent many years developing as a student. In exchange, John had been given additional rare samples to increase his database, a sort of intellectual swaps. The last thing that John or Dan wanted when on such a mission, was any complications, and certainly nothing that might threaten the safety of the Solar Navigator, which was itself a technological showpiece. However, the Ark it would seem, was in high demand. They were heading to El Iskandariya, north, formerly Alexandria, via the Red Sea,

John reached for a mike and spoke into it quietly. "Dan, are you there buddy, over." He flipped the switch to receive. He knew Dan was in his bunk, probably fast asleep. While waiting for a reply, John flipped open a plain flap on the command console, almost impossible to see, if you didn't know it was there. Inside, was a sunken joystick, which he moved, and immediately green cross-hairs appeared on the screen. At the same time an external panel on the nose of the Navigator opened to reveal a compact and harmless looking matt black tube with fins along the barrel, only just visible, which was guided remotely from inside the ship with incredible accuracy. John moved the joystick, tracking the boat with the green sights, which turned red as the vessel came into sight of the weapon. The pirate boat had now slowed somewhat to gain attention from the rear helm, which was unmanned. So they accelerated to get ahead of the Navigator and lurched to pass on the port side of the sleek vessel, just ahead, admiring the gleaming windshields, in preparation for what looked like their attack. They were completely unaware that they'd been spotted and tracked for the last 700 meters.

John armed the ships laser cutter, switching to pulse mode, when powerful releases of energy had the same effect as a cannon, except that the firing was near silent and almost invisible. John hit the record button on another pad on the console. He wanted this on a hard-drive, just in case of recriminations from any of the neighboring authorities, who frequently patrolled this stretch of ocean. Thankfully, the ships cameras recorded in hi resolution, similar to broadcast quality, to capture every detail.

Large capacitors stored up to 200 kilowatts of energy for an instant burst release, not unlike that from a CDI spark plug ignition system commonly used in car engines, only a much beefier laser discharge aimed with pinpoint precision, which the ships batteries alone could not deliver without damage to their electrodes. Unaware of the danger his crew were in, the leader of the pirates, a tall lean man, wearing a dirty grey sweatshirt and baggy blue trousers, lifted a hailer to his mouth. He signaled to a mate carrying a rusty big bore rifle to fire a warning shot at Solar Navigator's hull.

"Dan, are you about old chum," said John into his handheld microphone. Before any reply came, a shot thumped into the Navigator's hull, just below the front port windshield.

"That's done it," said John involuntarily, as he instinctively pressed the fire button. John would have to repair that hole, and the culprits would pay.

The Somali's didn't feel the strike, which vaporised their thin aluminum stern plating below the water line with just a squeal of steam, as the waves splashed about their hull and they waved their weapons at the Navigator, as if their favourite football team had just scored a goal; in premature victory salute. A hole about seventy millimeters in diameter had opened up thirty centimeters underwater. The pirate captain clicked the button to shout his demands at the Navigator through his loud hailer, then felt something was wrong as his boat had stopped bobbing quite so much and was lower in the water. He looked back at his mate on the tiller, who looked forward, equally puzzled and shrugged.

Seawater was gushing into the pirate boat sucking it down at the rate of ten millimeters a second. As the pirates struggled to come to terms with the sinking of their boat, they looked at one another accusingly, wondering if they should fire another shot at the strange ship, while looking for clues about their boat. The pirate captain was silent in confusion. Twenty seconds later and they were ankle deep in water, at which point they knew their boat was doomed. Hastily, one pirate unpacked an inflatable canister, and pulled the cord to inflate it. Another pirate rushed to help, and they launched it over the side, throwing into it their weapons. They just managed to jump into the water alongside, before their boat slid gently under the waves, amid a flurry of froth and flotsam, the deck gun the last part to disappear - useless.

John slowed the Navigator such as to keep the pirates ahead. "Dan, Dan, where are you?." A voice came from behind him.

"Here skip." John whirled to see Dan yawning, bleary eyed, hair disheveled.

"Better give him another blast skip, said Dan looking out the windscreen." John turned back to see the pirates scrambling aboard and reaching for their weapons. They weren't about to give in without a fight. John reduced the laser's output, and fired another burst at the bow of the partly inflated life-raft, at which point all the pirates efforts to aim their guns at the Navigator, turned to dust. Now, they were struggling just to stand up as the inflatable nose melted.

"Ever had that sinking feeling" John couldn't help himself.

"It's like trying to stand up in a hammock," retorted Dan, as they watched the pirates struggle to get out from the sinking dinghy. The pirates tried to stay afloat and carry their weapons, a difficult task as a short training exercise. Near impossible, for very long. John ended any thoughts of further resistance using the ships loud hailer.

"Gentlemen, I suggest that you let go of your weapons, or I'll be forced to fire again this time at you. Keeping hold of your guns will be taken as a hostile act." The pirates looked at each other, only two spoke English, Hence, a few seconds of rapid translation followed, after which they all dropped their guns into the ocean, never to be seen again.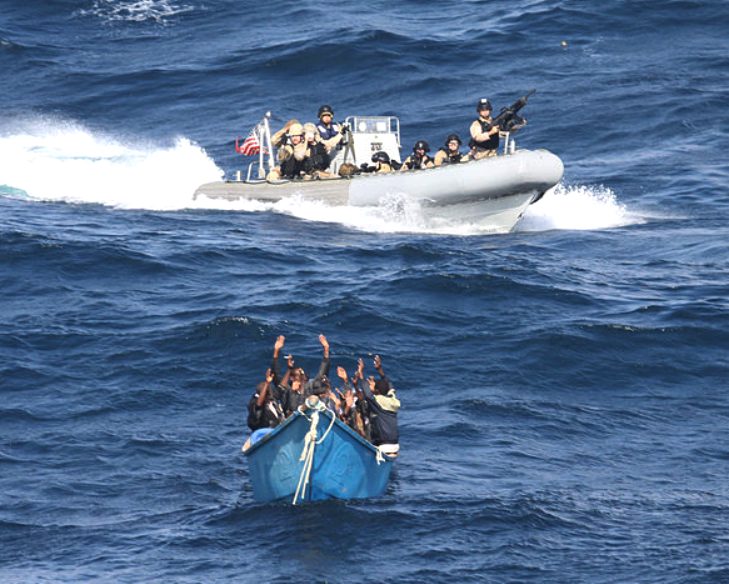 Somali pirates surrender to HMS Surefire
John radioed for help using the international emergency frequency. "Hello, this is the Solar Navigator calling coastguard services off the east cost of Somalia. Our position is 90,30'N, 520 E, over." He repeated the message again and again, stopping to give Dan instructions. Dan went aft and returned with a hand gun from the ships emergency cupboard and a tazer, sporting a huge smile. Suddenly, the radio came to life.
"Ahoy Navigator, this is HMS Surefire. We're at 90,'N, 520 E, what can we do for you? over. Batteries dead?" Cheek, thought John, grinning at Dan.
"Hello Surefire, we've captured four Somali pirates, can you help?"
"Help? That's why we're patrolling. How did you manage that - I mean, nobody's captured so many pirates before."
John told Dan to throw a couple of lifejackets to the pirates, and keep an eye on them. He also had them on screen, but it seemed unfair to keep the laser cutter aimed at them - overkill. The pirates looked up at the Navigator with a new respect. They could see Dan had sidearms and were not sure how their boat disappeared beneath them, without a shot fired. It all seemed like magic and voodoo is something Africans take very seriously. They would cause no more problems.
"Surefire, just get here as soon as possible and we'll explain, over."
"Navigator, that's affirmative, ETA about 30 minutes. The skipper's name is Hawkins. He sends his regards. Over and out."
The Surefire arrived in 23 minutes. Fifteen minutes after that and a helicopter was hovering overhead with a gaggle of reporters filming the recovery of the hapless pirates. "So much for our quiet little excursion, skip."
John looked at Dan. "It doesn't rain …."
"But it pours," said Dan. The pirates scrambled aboard HMS Surefire, keeping their distance from Solar Navigator. A warship held few mysteries. Far safer.
"Hello Navigator, am I speaking to John Storm."
"Hello Surefire, is that Captain Hawkins?" said John.
"It is indeed, and I'd like that explanation. The pirates are behaving like lambs."
"Come aboard, why don't you. Teas are on us. Over and out." John cradled the mike and went topsides to welcome his visitor. "Dan, put on a brew, if you please." Dan said nothing. He was parched.
The two ships slowly maneuvered alongside, when ropes were thrown down from the Surefire, and they tied up. Captain Hawkins nimbly scaled a rope ladder, down to the right outrigger of the Navigator, then onto the walkway. Tea was eventually served, by which time the Captain had been sworn to secrecy as to the method of sinking.
"No wonder they're so subdued. To them it must have seemed like witchcraft. Who wouldn't be." The two men parted friends with grins from ear to ear. Captain Hawkins took much of the credit of the capture, with the grateful thanks of John and Dan., who resumed their journey into the Red Sea, heading for the Suez Canal on their way to El Iskandariya.
In the forward module, John slumped into the comfortable command seat. Dan was standing behind admiring the view, when John turned and winked. "Perhaps now I can get some shut eye." He pulled his cap down over his face. Dan grinned, as he headed to the rear module. He was going back to his bunk. The remainder of the journey was thankfully uneventful.
Pirates - Somalia, Youtube
CHAPTER

LOCATION/DESCRIPTION

SCENE

Prologue

–

BERLIN - Nazi's escape to S America

–

Adolf Hitler, Bunker

1

–

SCOTLAND YARD - DNA database

–

Robbery BBC news

2

–

–

Pirates attempted hijack Solarnavigator

3

–

–

Flashback Batcave

4

–

CAIRO - Museum of Antiquities

–

Mummy theft

5

–

TANZANIA - Rift Valley archaeological dig

–

Flashback Storm's obsessive hobby

6

–

–

High security meeting

7

–

–

Klaus Kolreuter's genome laboratory

8

–

ROME - Via Del Corso: INCUBUS automatic cloning

–

Franco Francisco is propositioned, Rome

9

–

–

Wrist device with mobile comms

10

–

GENEVA - International Human Research Society

–

Theft of software from IHRS

11

–

–

Auction of Nanocom device, California

12

–

PANAMA Youtube 30mph running man

–

Trinidad: Sam Hollis & Majorie Boyle

13

–

COLUMBIA, BOLIVIA

–

Platoon battle sequence, warlords v cops

14

–

COLUMBIA: GLADIATORS - Charley Temple

–

Discovery athletes are identical clones

15

–

–

Charley

T. discussion Frankenstein

16

–

KOREA - SNUPPY

–

Woo Suk Hwang, cloning master criminal

17

–

REGENERATION Human cell division

–

Age repair kit Choy Wong Nobel prize

18

–

AMAZON QUEEN - Manaus

–

Rescue Charley Temple

19

–

MANAUS - Espionage

–

20

–

POST MORTEM -

–

The team discover technology extent

21

–

THE WHITEHOUSE -

–

Infiltration key personnel

22

–

TROJAN HORSE -

–

Countermeasures

23

–

WASHINGTON -

–

Stake out

24

–

MOPPING UP -

–

Arrests of crooked politicians

25

–

CYBERCORE analysis

–

DNA supercure WHO

26

–

PRESIDENTIAL thanks

–

John & crew receive commendations

Epilogue

–

World Health Organisation

–

On eugenics & Adolf Hitler
CYBER WARS (CYBERCORE) Copyright © Jameson Hunter 2008 and 2014.
The right of Jameson Hunter to be identified as the author of this work has been asserted in accordance with section 77 and 78 of the Copyright Designs and Patents Act 1988.
In this work of fiction, the characters, places and events are either the product of the author's imagination or they are used entirely fictitiously.
This book is sold subject to the conditions that it shall not, by way of trade or otherwise, be lent, re-sold, hired out or otherwise circulated in any form of binding or cover other than that which it it is published and without a similar condition including this condition being imposed on the subsequent purchaser.
Set in 10/11pt Palatino by
Electrick Publications, London, England.
ISBN:
Papers used by Electrick's Publishers are natural, recyclable products made from wood grown in sustainable forests. The manufacturing processes conform to the environmental regulations of the country of origin.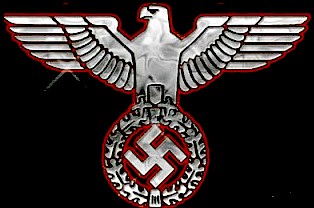 | | |
| --- | --- |
| Somali pirates - Youtube | Russian navy - Youtube |
| Pirate coast - Youtube | Pirate coast - Youtube |