6. THE EYES AND EARS - HAWKEYE
Cameras, Microphones, Proximity sensors, Laser range finders.
Typically concerning robot boats the environment is perceived through laser range finders, a radar system, a stereo camera pair, and a monocular vision system. The sensors acquire environment data at rates between 10 and 100 Hertz. Map and position information is incorporated at 10 Hz, enabling SolarNavigator to avoid collisions with obstacles when docking and other vessels in real-time while navigating the open oceans - but it doesn't stop there.

Autonomous Surface Vehicles (ASVs) guided solely by waypoint navigation are limited in their ability to operate in constantly changing environments, such as ports and harbors, where the positions of obstacles may be continuously moving or where GPS coordinates may be difficult to acquire, such as under bridges.
In addition to GPS, SolarNavigator uses a optical-based control system to take advantage of real-time vision to identify targets and avoid obstacles, for its autonomous navigation, rather than depending solely on pre-determined routes. As you may imagine, this is the tip of the iceberg, involving data manipulation and control, integrated with communication equipment of several kinds such as to make the SolarNavigator compliant when it comes to the International Regulations for Preventing Collisions at Sea 1972 and/or the Merchant Shipping (Distress Signals and Prevention of Collisions) Regulations 1996.
COMBAT
Should the SolarNavigator enter a sensitive military zone, or suffer attention from pirates, then the ability to distinguish between friendly and unfriendly interaction could be vital to survival. In such a situation Hawkeye comes into its own, enabling the craft to identify shipping while at a good distance and so decide on evasive maneuvers well in advance of a potential dust up.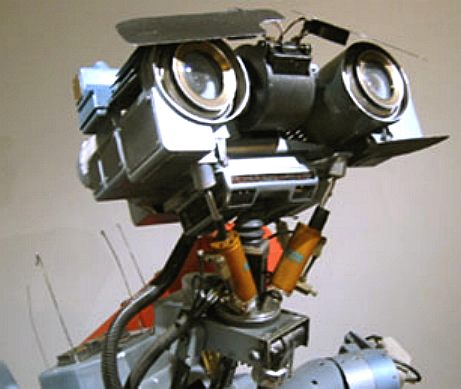 As with Johnny 5, the ability to interface with its surroundings brings
SolarNavigator to life - in a robotic sense.

OPTICAL VISION SYSTEM

For development purposes the vision system may comprise of a Point Grey Bumblebee2 stereovision camera
system for image recognition and target ranging; and a Fit- PC2 computer for image processing. Software from OpenCV may be used to track colors and images. The vision system software outputs data to the control board for processing in order to direct the vessel to avoid objects while progressing from one GPS waypoint to another.

Suggested Components:

Point Gray Bumblebee2 2.5mm focal length, 648x488 pixels HFOV
Fit-PC2 1.6 GHz processor, 1 GB RAM (Random Access Memory)
Commel 1394a Firewire Mini-PCI-e Firewire Adapter
LASER RANGE FINDER
AUDIO INPUT & INDENTIFICATION
1. Voice recognition
2. Vessel recognition - horns, engines, etc.
3. Weather
TEMPERATURE SENSORS
Autonomy is all about doing something for humans, better than humans can.
RETURN TO MAIN AUTONOMOUS MENU
2. BRUCE THE AUTOPILOT & A BIT MORE
3. STAR WARS - DRONE SATELLITE REMOTE CONTROL, MANUAL OVERRIDE
4. HAL COMPUTER HARDWARE
6. THE EYES AND EARS - HAWKEYE
7. SELF DEFENCE - SCORPION
8. CAPTAIN NEMO - AI ROBOT
9. LOCAL NAVIGATION EVENT
10. INTERMEDIATE CIRCUMNAVIGATION
11. THE AUTONOMOUS CIRCUMNAVIGATION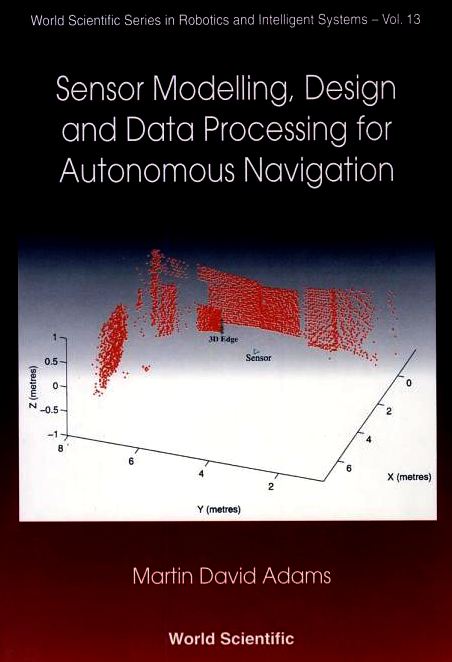 LINKS
www.eng.uah.edu/~fahimi/Platform_Boat.html
www.gps4us.com/GPS-independent-navigation-system-for-autonomous-vessels
http://en.wikipedia.org/wiki/Geodetic_system
http://en.wikipedia.org/wiki/ECEF
www.apl.washington.edu/projects/seaglider/summary
www.seaglider.washington.edu/
http://en.wikipedia.org/wiki/IRobot_Seaglider
Tropical Boats
http://www97.homepage.villanova.edu/hashem.ashrafiuon