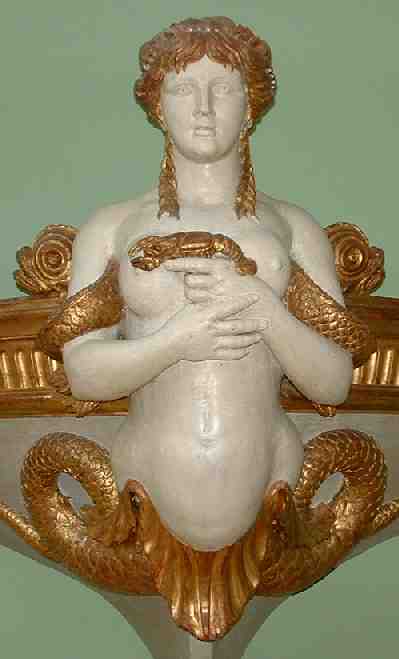 FAMILY OF ORIGIN
Helen of Troy and the Trojan War were central to the early history of ancient Greece, and the Trojan War cycle was the culmination of many myths about the ancient Greek legendary heroes. Helen is the object of one of the most dramatic love stories of all time and one of the main reasons for a ten-year war between the Greeks and Trojans. Helen of Troy is known as the face that launched a thousand ships.
Helen of Troy Family of Origin

Helen of Troy was a daughter of Zeus. Helen's mother was generally considered to have been Leda, wife of the king of Sparta, Tyndareus. In some versions, Nemesis, in bird form, is the mother of Helen. The Helen egg was then given to Leda. Clytemnestra was the sister of Helen, but the daughter of Tyndareus. Helen of Troy had two brothers, Castor and Pollux (Polydeuces). Pollux shared a father with Helen, but Tyndareus was the father of Castor. The two brothers are called the Dioscuri.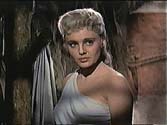 The Apple of Discord
The Trojan War has its roots in the marriage between Peleus and Thetis, a sea-goddess. Peleus and Thetis had not invited Eris, the goddess of discord, to their marriage and the outraged goddess stormed into the wedding banquet and threw a golden apple onto the table. The apple belonged to, Eris said, whomever was the fairest.
Hera, Athena, and Aphrodite each reached for the apple. Zeus proclaimed that Paris, prince of Troy and thought to be the most beautiful man alive, would act as the judge.
Hermes went to Paris, and Paris agreed to act as the judge. Hera promised him power, Athena promised him wealth, and Aphrodite promised the most beautiful woman in the world.
Paris chose Aphrodite, and she promised him that Helen, wife of Menelaus, would be his wife. Paris then prepared to set off for Sparta to capture Helen. Twin prophets Cassandra and Helenus tried to persuade him against such action, as did his mother, Hecuba. But Paris would not listen and he set off for Sparta.
In Sparta, Menelaus, husband of Helen, treated Paris as a royal guest. However, when Menelaus left Sparta to go to a funeral, Paris abducted Helen (who perhaps went willingly) and also carried off much of Menelaus' wealth.
In Troy, Helen and Paris were married. This occured around 1200 B.C. (Wood, 16).
Greek Armament
Menelaus, however, was outraged to find that Paris had taken Helen. Menelaus then called upon all of Helen's old suitors, as all of the suitors had made an oath long ago that they would all back Helen's husband to defend her honor.
Many of the suitors did not wish to go to war. Odysseus pretended to be insane but this trick was uncovered by Palamedes. Achilles, though not one of the previous suitors, was sought after because the seer Calchas had stated that Troy would not be taken unless Achilles would fight.
One of the most interesting stories is of Cinyras, king of Paphos, in Cyprus, who had been a suitor of Helen. He did not wish to go to war, but promised Agamemnon fifty ships for the Greek fleet. True to his word, Cinyras did send fifty ships. The first ship was commanded by his son. The other forty-nine, however, were toy clay ships, with tiny clay sailors. They dissembled soon after being placed in the ocean (Tripp, 584-584).
The Greek fleet assembled, under Agamemnon's inspection, in Aulis. However, Agamemnon either killed one of Diana's sacred stags or made a careless boast. Either way, Diana was outraged and she calmed the seas so that the fleet could not take off.
The seer Calchas proclaimed that Iphigenia, daughter of Agamemnon, must be sacrificed before the fleet could set sail. This was done, and the Greek ships set off in search of Troy.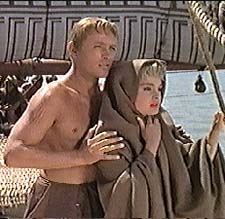 Finding Troy
Finding Troy proved difficult, however, and the Greek fleet at first landed in Mysia. According to Herodotus, the Greeks were under the impression that Helen had been taken by the Teuthranians (Teucrians), and though the Teuthranians denied such allegations, the Greeks layed siege to the city (Herodotus, Bk. II.118). The Greeks ultimately prevailed, but suffered heavy casualties at the hands of Telephus, king of the Teuthranians, and, at the end, were still without Helen. Telephus, in the course of the war, was wounded by Achilles.
With no where else to turn, the Greeks returned home.
The Trojan War might not have happened had not Telephus gone to Greece in the hopes of having his wound cured. Telephus had been told by an oracle that only the person who wounded him (in this case, Achilles) could cure him. Achilles assented and Telephus told the Greeks how to get to Troy.
Embassy to Priam
Odysseus, known for his eloquence, and Menelaus were sent as ambassadors to Priam. They demanded Helen and the stolen treasure be returned. Priam refused, and Odysseus and Menelaus returned to the Greek ships with the announcement that war was inevitable.
The War
The first nine years of the war consisted of both war in Troy and war against the neighboring regions. The Greeks realized that Troy was being supplied by its neighboring kingdoms, so Greeks were sent to defeat these areas.
As well as destroying Trojan economy, these battles let the Greeks gather a large amount of resources and other spoils of war, including women (e.g., Briseis, Tecmessa and Chryseis).
The Greeks won many important battles and the Trojan hero Hector fell, as did the Trojan ally Penthesilea. However, the Greeks could not break down the walls of Troy.
Patroclus was killed and, soonafter, Achilles was felled by Paris.
Helenus, son of Priam, had been captured by Odysseus. A prophet, Helenus told the Greeks that Troy would not fall unless:
a) Pyrrhus, Achilles' son, fought in the war,
b) The bow and arrows of Hercules were used by the Greeks against the Trojans,
c) The remains of Pelops, the famous Eleian hero, were brought to Troy, and
d) The Palladium, a statue of Athena, was stolen from Troy (Tripp, 587).
Phoenix persuaded Pyrrhus to join the war. Philoctetes had the bow and arrows of Hercules, but had been left by the Greek fleet in Lemnos because he had been bitten by a snake and his wound had a horrendous smell. Philoctetes was bitter, but was finally persuaded to join the Greeks. The remains of Pelops were gotten, and Odysseus infiltrated Trojan defenses and stole the Palladium.
Helen Of Troy (2003)
UNIVERSAL PICTURES UK VIDEO RENTAL

Starring: Sienna Guillory, Rufus Sewell, Matthew Marsden more...

Director: John Kent Harrison
Genres: Drama

Certificate: 15

Release date: May 21, 2004

Run time: 167 mins
The Trojan Horse
Still seeking to gain entrance into Troy, clever Odysseus (some say with the aid of Athena) ordered a large wooden horse to be built. Its insides were to be hollow so that soldiers could hide within it.
Once the statue had been built by the artist Epeius, a number of the Greek warriors, along with Odysseus, climbed inside. The rest of the Greek fleet sailed away, so as to deceive the Trojans.
One man, Sinon, was left behind. When the Trojans came to marvel at the huge creation, Sinon pretended to be angry with the Greeks, stating that they had deserted him. He assured the Trojans that the wooden horse was safe and would bring luck to the Trojans.
Only two people, Laocoon and Cassandra, spoke out against the horse, but they were ignored. The Trojans celebrated what they thought was their victory, and dragged the wooden horse into Troy.
That night, after most of Troy was asleep or in a drunken stupor, Sinon let the Greek warriors out from the horse, and they slaughtered the Trojans. Priam was killed as he huddled by Zeus' altar and Cassandra was pulled from the statue of Athena and raped.
After the War
After the war, Polyxena, daughter of Priam, was sacrificed at the tomb of Achilles and Astyanax, son of Hector, was also sacrificed, signifying the end of the war.
Aeneas, a Trojan prince, managed to escape the destruction of Troy, and Virgil's Aeneid tells of his flight from Troy. Many sources say that Aeneas was the only Trojan prince to survive, but this statement contradicts the common story that Andromache was married to Helenus, twin of Cassandra, after the war.
Menelaus, who had been determined to kill his faithless wife, was soon taken by Helen's beauty and seductiveness that he allowed her to live.
The surviving Trojan women were divided among the Greek men along with the other plunder. The Greeks then set sail for home, which, for some, proved as difficult and took as much time as the Trojan War itself (e.g., Odysseus and Menelaus).
The Argonauts - The Dioscuri Castor and Pollux
Homeric Hymn to the Dioscuri
Helen of Troy
Menelaus, Agamemnon, and Paris of Troy
Helen of Troy
Links compiled by Tracy Marks , Greek Mythology instructor at
the Cambridge Center for Adult Education , leader of the online
Classica discussion group and Path of the Heroine Greek mythology
workshops. More Greek myth articles and links here .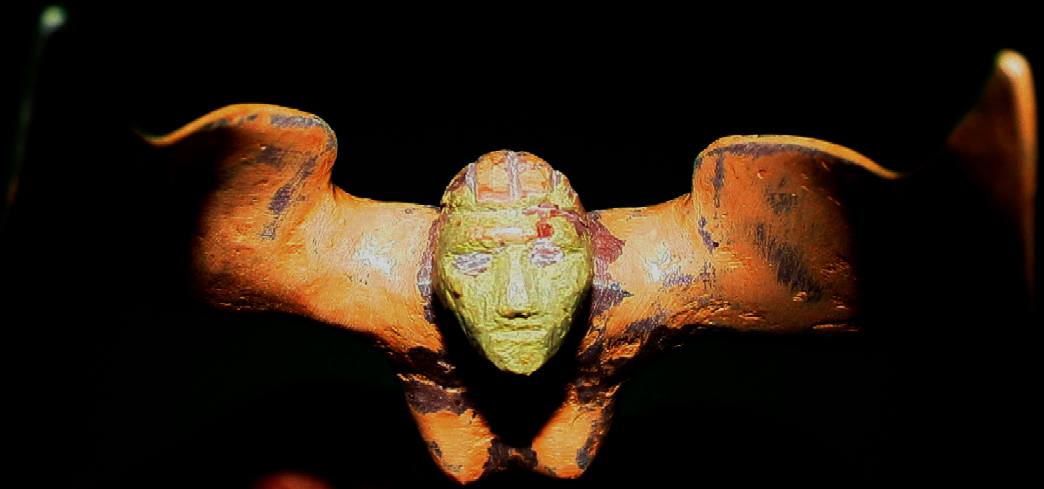 ANNOUNCEMENT:

Helen of Troy Mini-Series
The USA Network April 20-21 2003
The Making of the Epic April 14
Cable in the Classroom Documentary
Tuesday, March 25 and Tuesday, April 1
http://filmforce.ign.com/articles/376/376701p1.html
http://www.usanetwork.com/movies/helenoftroy/
http://www.usanetwork.com/cableinclassroom/helenoftroy/
http://www.aboutrufus.com/helen_of_troy.htm
http://www.pcpmalta.com/news/update2.htm

Helen's Lament poem by Tracy Marks
http://www.webwinds.com/thalassa/helenslament.htm



HELEN OF TROY LINKS

Classics Helen Page:
http://www.princeton.edu/~rhwebb/helen.html
Helen-Encyclopedia Mythica:
http://www.pantheon.org/mythica/articles/h/helen.html
Helen: Greek Mythology Link
http://homepage.mac.com/cparada/GML/Helen.html
Conflicting Views on Helen:
http://www.perseus.tufts.edu/classes/KOp.html
(Don't miss this one!)

About Helen
http://www.english.uiuc.edu/maps/poets/g_l/hd/abouthelen.htm

Helen and her Impact
http://apk.net/~fjk/helen.html
Helen of Troy
http://www.wic.org/artwork/helent.htm

Helen of Troy
http://www.midthun.net/helenof.htm
Ancient Greek Myths: Helen of Troy
http://www.hellenism.net/eng/helen.htm
Helen of Troy: The Trojan War
http://www.calliope.free-online.co.uk/abduct/helpar.htm
Perseus lookup on Helen:
http://hydra.perseus.tufts.edu/cgi-bin/text?lookup=encyclopedia+Helen
Deborah Lyons: Catalog of Heroines:
http://pup.princeton.edu/books/lyons/appendix.html

Mortal Women of the Trojan War (Helen)
http://www.stanford.edu/~plomio/helen.html

Helen of Troy: Heroine or Goddess?
http://whitedragon.org.uk/articles/troy.htm

Helen and the Dios Boyle (pdf article)
http://muse.jhu.edu/demo/american_journal_of_philology/117.1mayer.pdf

Helen of Troy Lookup at Perseus


Poetry, Literature and Films
Sarah Teasdale's Helen of Troy:
http://www.dc.peachnet.edu/~shale/humanities/composition/handouts/helen.html
http://emotionalliteracyeducation.com/classic_books_online/helen10.htm
Euripides' Helen: http://classics.mit.edu/Euripides/helen.html
http://www.perseus.tufts.edu/cgi-bin/ptext?doc=Perseus%3Atext%3A1999.01.0100
More at: http://www.users.globalnet.co.uk/~loxias/helen.htm
http://www.4literature.net/Euripides/Helen/

And Euripides on Helen in Egypt:
http://hydra.perseus.tufts.edu/cgi-bin/text?lookup=eur.+hel.+1

Helen to Paris letter from Ovid's Heroides
http://www.tkline.freeserve.co.uk/Webworks/Website/Heroides16-21.htm
Production of Helen
http://www.usask.ca/antharch/cnea/abstracts/wheeler.html
Robert Wise's Helen of Troy Movie:
Helen of Troy
http://www.afionline.org/wise/films/helen_of_troy/hot.html
(Film pictures on this page are "borrowed" from this site)
Warner Bros. Pictures, Inc., Directed by: Robert Wise
Starring Rossana Podesta as Helen, Jack Sernas as Paris, Stanley Baker as
Achilles, Niall MacGinnis as Menelaus, Cedric Hardwicke as Priam, Robert
Douglas as Agamemnon, Torin Thatcher as Ulysses, Harry Andrews as
Hector, Janette Scott as Cassandra, Brigitte Bardot as Andraste

Helen Paintings
Polygnotos: Helen, A Herald and Aithra:
http://www.perseus.tufts.edu/cl135/Students/Glynnis_Fawkes/Paus2.html
Makron: Abduction of Helen
http://www-lib.haifa.ac.il/www/art/gr/makron_abduction_helen.gif
Fra Angelico: Helen
http://www-lib.haifa.ac.il/www/art/re/Fra_ang_Abduction_helen.GIF
David: Paris and Helen
http://www-lib.haifa.ac.il/www/art/mo/David_paris_and_helen.GIF
Reni: Abduction of Helen
http://www-lib.haifa.ac.il/www/art/bar/reni_abduction_of_helen.GIF
Francken: L'Enlevement of Helen
http://www-lib.haifa.ac.il/www/art/re/francken_helen.gif
Rossetti: Helen of Troy
http://www-lib.haifa.ac.il/www/art/mo/Rossetti_helen_of_troy.GIF
Moreau: Helen Under the Walls of Troy
http://www-lib.haifa.ac.il/www/art/mo/Moreau_helen.GIF
Heemskerk: Helen
http://www-lib.haifa.ac.il/www/art/bar/Heemskerk_Helene.GIF


Helen Books available at Amazon.com
To Follow the Goddess: Helen of Troy (Cargill)
Helen of Troy and Her Shameless Phantom

According to Helen

Inside the Walls of Troy: The Women Who Lived the Trojan War (young adult)
Helen: Myth, Legend and the Culture of Misogyny (Meagher) see also reviews at Barnes and Noble
Concannon, Helen's Passage (1998)

Metamorphoses of Helen: Authority, Difference and the Epic

Helen of Troy by Andrew Lang
Goddess of Yesterday

Helen by Euripides

After the Trojan War: Three Plays

Helen in Egypt

The Meaning of Helen: In Search of An Ancient Icon

Helen Never Went to Troy

Her Kind: Stories of Women from Greek Mythology
Women in Greek Myth (Lefkowitz)

Gender and Immortality: Heroines in Ancient Greek Myth and Cult (Lyons)

The Husbands: Book 3 and 4 of the Iliad

Grafting Helen: The Abduction of the Classical Past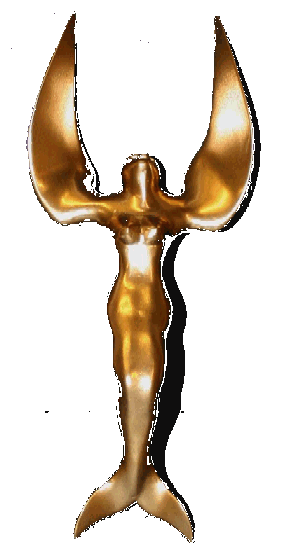 Angel of the South
| | |
| --- | --- |
| Helen of Troy 2003 - Youtube | BBC Documentary - Youtube |
The Solar Navigator - SWASSH (Small Waterplane Area Stabilized Single Hull) test model 2012
The latest Solarnavigator is a robot ship designed to be capable of an autonomous world navigation set for an attempt in 2015 if all goes according to schedule. The platform is also ideal for persistent monitoring 365 days year 24/7 - with data streamed back to your command HQ via satellite.