David Bowie (born David Robert Jones on 8 January 1947) is an English Grammy Winning singer, songwriter, multi-instrumentalist, actor, producer, arranger and audio engineer whose work spans five decades. Throughout the 1970s he took cues from art, philosophy and literature and appeared to elevate pop and rock to a more sophisticated level. He is also a film and stage actor, music video director and visual artist.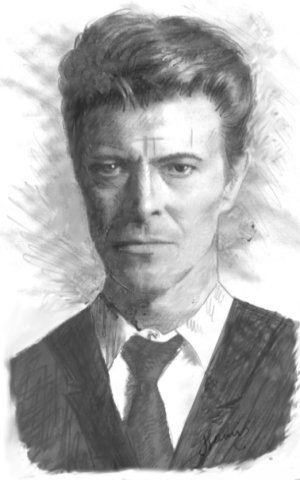 David Bowie
Career overview
Although he released an album and numerous singles earlier, David Bowie first caught the eye and ear of the public in the autumn of 1969, when his space-age mini-melodrama "Space Oddity" reached the top five of the UK singles chart. After a three-year period of experimentation he re-emerged in 1972 during the glam-rock era as a flamboyant, androgynous alter ego Ziggy Stardust, spearheaded by the hit single "Starman" and the album The Rise and Fall of Ziggy Stardust and the Spiders from Mars. The relatively short-lived Ziggy persona epitomised a career often marked by musical innovation, reinvention and striking visual presentation.
In 1975 Bowie achieved his first major American crossover success with the number-one single "Fame" and the hit album Young Americans, which the singer identified as "plastic soul". The sound constituted a radical shift in style that initially alienated many of his UK devotees.
He then confounded the expectations of both his record label and his American audiences by recording the minimalist album Low – the first of three collaborations with Brian Eno. His most experimental works to date, the so-called "Berlin Trilogy" nevertheless produced three UK top-five albums. The anthem-like, towering title track of the second work "Heroes" (1977) is widely regarded as a milestone in rock and pop.
After uneven commercial success in the late 1970s, Bowie had UK number ones with the 1980 single "Ashes to Ashes" and its parent album, Scary Monsters (and Super Creeps). He paired with Queen for the 1981 UK chart-topper "Under Pressure", but consolidated his commercial – and, until then, most profitable – sound in 1983 with the album Let's Dance, which yielded the hit singles "China Girl", "Modern Love" and, most famously, the title track.
Since the mid-80s only a handful of Bowie's recordings have entered public consciousness. In the British Broadcasting Corporation's 2002 poll of the 100 Greatest Britons, Bowie ranked 29. Throughout his career he has sold an estimated 136 million albums, and ranks among the ten best-selling acts in UK pop history.
In 2004, Rolling Stone Magazine ranked him #39 on their list of the 100 Greatest Artists of All Time.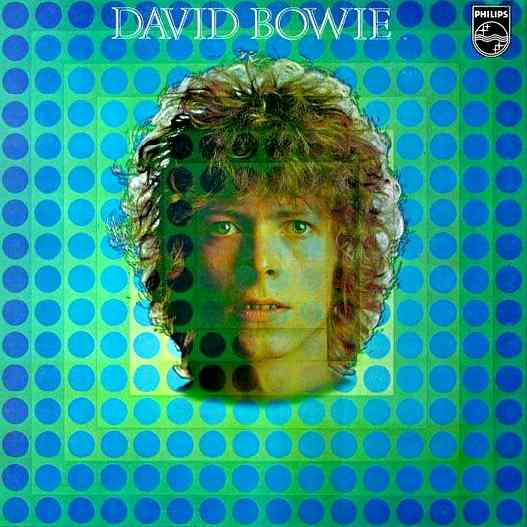 Space Oddity
Biography
1947 to 1967: Early years
David Robert Jones was born in Brixton, London, to a father from Yorkshire and a mother from an Irish-Catholic family. He grew up at the address of 40 Stansfield Road. He lived in Brixton until he was six years old, when his family moved to Bromley in Kent (now part of Greater London). He was educated at Bromley Technical High School in Keston, Bromley and lived with his parents until he was eighteen.
Page 85 of "Alias David Bowie" by Peter and Leni Gillman, ISBN 0-450-413468 records that Bowie's friend George Underwood, while wearing a ring on his finger, had punched him in the left eye when the two were fighting over a girl. He was forced to stay out of school for eight months so that doctors could conduct operations in attempts to repair his potentially blinded eye. Underwood and Bowie remained good friends; Underwood went on to do artwork for Bowie's earlier albums. Doctors could not fully repair the damage, leaving his pupil permanently dilated. As a result of the injury, Bowie has faulty depth perception. Bowie has stated that although he can see with his injured eye, his colour vision was mostly lost and a brownish tone is constantly present. The color of the irises are still the same blue, but since the pupil of the injured eye is wide open, the color of his eyes are commonly confused to be differing.
At the age of seventeen, David Jones was interviewed on BBC television's Tonight programme by Cliff Michelmore as the founder of The Society for the Prevention of Cruelty to Long-haired Men.
Bowie stated that his earliest musical goal was to be a saxophone player in Little Richard's group. Initially a saxophonist, he was discovered, quite by accident, as a singer when he subbed in for a missing vocalist at a club in London. He played with various blues groups, such as The King Bees, The Mannish Boys and The Lower Third in the 1960s. Bowie adapted his public image to fit, and often anticipate, the prevailing musical trends. His early work shifts through the blues and Elvis-esque music while working with many British pop styles.
Influenced by the dramatic arts he studied at this age — from avant-garde theatre and mime to Commedia dell'arte — much of Bowie's work has involved the creation of characters or personae to present to the world. The aspiring rock star needed to use a different stage name to avoid confusion with Davy Jones of The Monkees, so he chose the last name Bowie after the Alamo hero Jim Bowie and his famous Bowie knife. He pronounces Bowie to rhyme with Joey.
Bowie released his first solo album in 1967 for Deram records, simply called David Bowie, an amalgam of psychedelia and easy listening. Also released was a single, "The Laughing Gnome", with the cult-classic B-side "The Gospel According to Tony Day". None of these managed to chart; the 1967 album is hard to find today, although it exists in counterfeit copies. However, the materials of the album, the single, and several other works were later recycled in a multitude of compilation albums.
During 1967, Bowie also had minor success with a single he wrote for another artist, "Oscar" (an early stage name of actor-musician Paul Nicholas). Bowie wrote Oscar's third single, "Over The Wall We Go", which gained a degree of notoriety because it satirized a series of highly-publicized breakouts from British prisons.
1969 to 1973: Psychedelic folk to glam rock
Bowie's first flirtation with fame came in 1969 with his single "Space Oddity", supposedly released to coincide with the first moon landing, although Bowie himself has claimed that this is untrue. This ballad was the story of what was often called Bowie's first dual-subject and role, Major Tom, an astronaut who becomes lost in space. It became a UK hit record. Its corresponding album was originally titled David Bowie and has caused some confusion, as both of Bowie's first and second albums were released with that name in the UK. In the US the second album bore the title Man of Words, Man of Music. In 1972, the second album was re-released as Space Oddity.
On 19 March 1970, Bowie married Mary Angela Barnett in Kent, England. Later that year, Bowie released The Man Who Sold the World, rejecting the acoustic guitar sound of the previous album and replacing it with the heavy rock backing provided by Mick Ronson, who would be a major collaborator through to 1973. Much of the album resembles British hard rock of the period, but the album provided some interesting musical detours, such as the title track's use of Latin sounds to hold the melody.
The track provided an unlikely hit for UK pop singer Lulu and would be performed by many groups over the years, including Nirvana. The cover of the first release of this album, on which Bowie is seen reclining in a dress, was an early indication of his interest in exploiting his androgynous appearance.
His next record, Hunky Dory (1971) saw the partial return of the fey pop singer of "Space Oddity", with light fare such as the droll "Kooks" (dedicated to his young son known to the world as Zowie Bowie). Other places, the album included some of his most harrowing lyrics on tracks such as "Oh! You Pretty Things" (this song was also taken to UK #12 by Herman's Hermits' Peter Noone in 1971), the semi-autobiographical "The Bewlay Brothers" and the Buddhist-influenced "Quicksand". Lyrically, the young songwriter also paid unusually direct homage to his influences with "Song for Bob Dylan", "Andy Warhol," and "Queen Bitch," which Bowie's somewhat cryptic liner notes indicate as a Velvet Underground pastiche.
As with the single "Changes", Hunky Dory was not a big hit but it laid the groundwork for the move that would shortly lift Bowie into the first rank of stars, giving him four top 10 albums and eight top ten singles in the UK in 18 months between 1972 and 1973.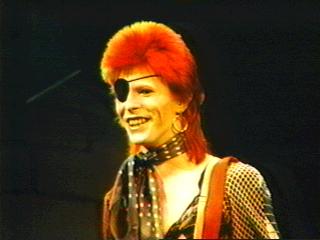 David Bowie as "Halloween Jack"
a character from the Diamond Dogs album
Bowie's androgynous image was taken a step further in June 1972 with the seminal concept album The Rise and Fall of Ziggy Stardust and the Spiders from Mars, focusing on the career of an extraterrestrial rock singer. The album's sound returns to the hard rock line-up of The Man Who Sold the World, but the feel is lighter and faster, typifying glam rock as pioneered by Marc Bolan. Many of the album's songs became rock classics, including "Ziggy Stardust," "Moonage Daydream," "Hang on to Yourself," and "Suffragette City".
Bowie's Ziggy Stardust character became the basis for his first tour beginning in 1972, where Bowie donned his famous red, flaming hair and wild outfits. The tour featured a three-piece band representing the 'Spiders from Mars': Ronson on guitar, Trevor Bolder on bass, and Mick Woodmansey on drums. The album flew to #5 in the UK on the strength of the #10 placing of the single "Starman." The success of the album made Bowie a star, and soon the one-year-old Hunky Dory album eclipsed Ziggy Stardust, when it peaked at #3 on the UK chart. At the same time the non-album single "John, I'm Only Dancing" peaked at UK #12, and "All the Young Dudes", a song he had given to, and produced for, Mott the Hoople, made UK #3.
Around the same time Bowie began promoting and producing his rock and roll heroes. Former Velvet Underground singer Lou Reed's solo breakthrough Transformer was produced by Bowie and Mick Ronson. Iggy Pop and his band The Stooges signed with Bowie's management, MainMan Productions, and recorded their ultimate album, Raw Power, in London. Though he was not present for the tracking of the album, Bowie later performed its much debated mix.
The Spiders From Mars came together again on 1973's Aladdin Sane, another conceptual work about the disintegration of society, and Bowie's first #1 album in the UK. The album is sometimes called Bowie's "On the Road" album, because he wrote all the new songs on ship, bus or trains during the American Ziggy Stardust tour. The album's cover, featuring Bowie shirtless with Ziggy hair and a red, black, and blue lightning bolt across his face, is impressive. Aladdin Sane included the UK #2 hit "The Jean Genie", the UK #3 hit "Drive-In Saturday", and a rendition of The Rolling Stones' "Let's Spend the Night Together". Mike Garson joined Bowie to play piano on this album, and his performance has been called the album's highlight. As of 2005, Garson often plays in Bowie's band.
Bowie's later Ziggy shows, which included songs from both the Ziggy Stardust and Aladdin Sane records as well as a few earlier tracks like "Changes" and "The Width of a Circle", were ultra-theatrical affairs, filled with some rather shocking stage moments, such as Bowie stripping down to a sumo wrestling loincloth or simulating oral sex with Ronson's guitar. Bowie took the character to extremes, touring and giving press conferences as Ziggy before a dramatic and abrupt on-stage "retirement" at London's Hammersmith Odeon in 1973. His famous announcement - "Not only is this the last show of the tour, but it's the last show that we'll ever do" - was preserved as part of a live recording of the show, released as a double album under the title Ziggy Stardust - The Motion Picture.
Pin Ups, a collection of his versions of 1960s hits, was released in 1973, spawning a UK #3 hit in "Sorrow" and itself peaking at #1, making David Bowie the best-selling act of 1973 in the UK. By that time, the Spiders from Mars were long split, and Bowie was trying to escape from his Ziggy persona. Bowie's own back catalogue was now highly sought. The Man Who Sold the World had been re-released in 1972 along with the second David Bowie album (Space Oddity), whilst Hunky Dory's "Life on Mars?" was released as a single in 1973 and made #3 in the UK, the same year Bowie's record from 1967, "The Laughing Gnome," hit #6.
The androgynous public and stage persona Bowie affected during this period sold records, but its popularity in gay culture and the emerging gay rights movement created controversy both in Britain, where homosexuality had only been legal since 1967, and the United States. Bowie has since retracted and distanced himself from the claim he made in an interview to being bisexual.
1974 to 1976: Soul, R&B, and The Thin White Duke
1974 saw the release of another ambitious album, Diamond Dogs, with a spoken word introduction and segued songs ("Sweet Thing/Candidate"). Diamond Dogs was the product of two distinct ideas: a musical based on a wild future in a post-apocalyptic city, and setting George Orwell's 1984 to music ("1984", "Big Brother", "We Are the Dead").
Bowie also made plans to develop a Diamond Dogs movie, but didn't get very far. He mentioned later that there was some footage completed with scenes of havoc with people on roller skates, but it has remained unseen. Bowie had planned on actually writing a musical to 1984, but his interest waned after encountering difficulties in licensing the novel, and he used the songs he had written for Diamond Dogs.
The album — and an NBC television special, the 1980 Floor Show, broadcast at around the same time — demonstrated Bowie headed toward the genre of soul/disco music, the track "1984" being a prime example. The album spawned the hits "Rebel Rebel" (UK #5) and "Diamond Dogs" (UK #21), and itself went to #1 in the UK, making him the best-selling act of that country for the second year in a row. In the US, Bowie achieved his first major commercial success when the album went to #5.
To follow on the release of the album, Bowie launched a massive Diamond Dogs tour of North America, lasting from June to December 1974. Choreographed by Toni Basil, and lavishly produced with theatrical special effects, the high-budget stage production broke with contemporary standard practice for rock concerts by featuring no encores. It was filmed by Alan Yentob for the documentary Cracked Actor.
Bowie commented that the resulting live album David Live ought really to be called "David Bowie Is Alive and Well and Living Only In Theory," presumably referring to his addled psychological state during this frenetic period. Nevertheless the album solidified his status as a superstar, going #2 in the UK and #8 in the US. It also spawned a UK #10 hit in a cover of "Knock on Wood".
After the opening leg of the tour, Bowie mostly jettisoned the elaborate sets. Then, when the tour resumed after a summer break in Philadelphia for recording new material, the Diamond Dogs sound no longer seemed apt. Bowie cancelled seven dates and made changes to the band, which returned to the road in October as the Philly Dogs tour.
For Ziggy Stardust fans who had not discerned the soul and funk strains already apparent in Bowie's recent work, the "new" sound was considered a sudden and jolting step. 1975's Young Americans was Bowie's definitive exploration of Philly soul — though he himself referred to the sound ironically as 'plastic soul'. It contained his first #1 hit in the US, "Fame," co-written with John Lennon (who also contributed backing vocals) and one of Bowie's new band members, guitarist Carlos Alomar. It was based on a riff Alomar developed when covering The Flares's 1961 doo-wop classic "Footstompin'," which Bowie's band had taken to playing live during the Philly Dogs period. One of the backing vocalists on the album is a young Luther Vandross, who also co-wrote some of the material for Young Americans. The song Win featured a hypnotic guitar riff later cribbed by Beck for the track/live staple "Debra" off his Midnight Vultures album. Despite Bowie's unashamed recognition of the shallowness of his 'plastic soul,' he did earn the bona fide of being one of the few white artists to be invited to appear on the popular Soul Train. Another, violently paranoid appearance on "The Dick Cavett Show" seemed to confirm rumors of Bowie's heavy cocaine use at this time.
Young Americans was the album which cemented Bowie's stardom in the US; though only peaking there at #9, as opposed to the #5 placing of Diamond Dogs, the album stayed in the charts for almost twice as long. At the same time the album went #1 in the UK, and a re-issue of his old single "Space Oddity" became his first #1 hit in the UK, only a few months after "Fame" had done the same in the US.
1976's Station to Station featured a darker version of this soul persona, called The Thin White Duke. Visually the figure was an extension of Thomas Jerome Newton, the character Bowie portrayed in The Man Who Fell to Earth. Station to Station was a transitional album, prefiguring the Krautrock and synthesizer music of his next releases, while developing the funk and soul music of Young Americans. By this time Bowie was heavily dependent on drugs, especially cocaine, and many critics have attributed the chopped rhythms and emotional detachment of the record to the influence of the drug, which Bowie claimed to have been introduced to in America. His emotional disturbance and megalomania at this time reached such a fever pitch that David Bowie refused to relinquish control of a satellite, booked for a world-wide broadcast of a live appearance preceding the release of Station to Station, at the request of the Spanish Government, who wished to put out a live feed regarding the death of Spanish Dictator Francisco Franco.
Nonetheless, there was another large tour in 1976, the Station to Station World Tour, which featured a starkly lit set and highlighted new songs such as the dramatic, lengthy title track, the romantic ballad "Word on a Wing," and the funky "TVC 15" and "Stay." The core band that coalesced around this album and tour — rhythm guitarist Alomar, bassist George Murray, and drummer Dennis Davis — would remain a stable unit through 1980.
With the album at #3 in the US, his greatest success there ever, and the single "Golden Years" becoming a transatlantic Top Ten hit, Bowie was at a commercial peak, yet his sanity — by his own admission later — was twisted by cocaine and he overdosed several times during the year.
At around this time, Bowie became embroiled in a controversy caused by his comments to Playboy magazine apparently praising Hitler, and his statement that "Britain is ready for a fascist leader." He later pointed out that being "ready" for one and "needing" one are two different things. In a September 1976 Playboy interview, Bowie referred to Hitler as "one of the first rock stars" and expressed admiration of Hitler's stage presence, comparing him favourably to Mick Jagger.
Bowie may have intended to refer specifically and narrowly to Hitler's ability to mesmerize a crowd, and not to his Aryan-supremacist views or the genocidal results. However, Bowie's statements were accompanied by some theatrics involving an open-top vintage Mercedes and what some claimed was a Nazi salute staged outside Victoria Station.
Bowie would later angrily deny being so "foolish" as to raise a Nazi salute, claiming that the photographer had caught him in mid-wave. This incident, along with similarly controversial racist remarks by Eric Clapton around the same time, were catalysts for the formation of the Rock Against Racism movement. Later, Bowie retracted his 'fascist' comments, excusing himself by claiming his judgement had been affected by substance abuse.
1976 to 1980: The Berlin era
Bowie's interest in the growing German music scene, as well as his drug addiction, prompted him to move to Berlin to dry out and rejuvenate his career. Sharing an apartment in Schöneberg with his friend Iggy Pop, he co-produced three more of his own classic albums with Tony Visconti, as well as aiding Pop in his career. With Bowie as a co-writer and musician, Pop completed his first two solo albums, The Idiot and Lust for Life.
More unusually, Bowie joined Pop's touring band in the spring, simply playing keyboard and singing backing vocals. The group performed in the UK, Europe, and the US from March to April.
The brittle sound of Station to Station proved a precursor to that found on Low, the first of three recorded where Brian Eno was integral to the making of the albums, but despite wide-spread belief, he was not the producer. Journalists who do not read the album covers often credit Eno with production of the trilogy but in fact Bowie and Tony Visconti co-produced, with Eno co-writing some of the music, playing keyboards and developing strategies. Bowie stressed in 2000 "Over the years not enough credit has gone to Tony Visconti on those particular albums. The actual sound and texture, the feel of everything from the drums to the way that my voice is recorded is Tony Visconti."
Visconti said at the time that "Bowie wanted to make an album of music that was uncompromising and reflected the way he felt. He said he did not care whether or not he had another hit record, and that the recording would be so out of the ordinary that it might never get released."
Heavily influenced by the Krautrock sound of Kraftwerk and Neu and the minimalist work of Steve Reich, Bowie journeyed to Neunkirchen near Cologne to meet the famed German producer Conny Plank. Conrad Plank was considered the revolutionary producer of that era for German rock, but had no interest in working with Bowie, refusing him entry into the studio. Bowie and his team persevered, however, and recorded on their own new songs that were relatively simple, repetitive and stripped, a clear and perverse reaction to punk rock, with the second side almost wholly instrumental. (By way of tribute, proto-punk Nick Lowe recorded an EP entitled "Bowi".) The album provided him with a surprise #3 hit in the UK when the BBC picked up the first single, "Sound and Vision", as its 'coming attractions' theme music. Low was renowned for having been far ahead of its time. Bowie himself has said "cut me and I bleed Low". It was produced in 1976 and released in early 1977.
The Low sessions also formalised Bowie's three phase approach to making albums that he still favours today. Much of the band were present for the first five days only, after which Eno, Alomar and Gardiner remained to play overdubs. By the time Bowie wrote and recorded the lyrics everybody but Visconti and studio engineers had departed.
The next record, "Heroes", was similar in sound to Low, though slightly more accessible. The mood of these records fit the zeitgeist of the Cold War, symbolized by the divided city that provided its inspiration. The title track remains one of Bowie's best known, a classic story about two lovers who met at the Berlin Wall.
Also in 1977, Bowie appeared on the ITV music show Marc, hosted by his friend and fellow glam pioneer Marc Bolan of T. Rex, with whom he had regularly socialised and jammed since before either became famous. He turned out to be the show's final guest, as Bolan was killed in a car crash shortly afterwards. Bowie was one of many superstars who attended the funeral.
For Christmas 1977, Bowie joined Bing Crosby, of whom he was an ardent admirer, in a recording studio to do a version of Little Drummer Boy, with new lyrics added. The two had originally met on Crosby's Christmas television special two years earlier (on the recommendation of his children — Crosby had not heard of Bowie) and performed the song. One month after the record was completed, Crosby died. Five years later, the song would prove a worldwide festive hit, charting in the U.K at #3 on Christmas Day 1982. Bowie later remarked jokingly that he was afraid of being a guest artist, because "everyone I met dropped dead a month later", referring to Bolan and Crosby.
There was an extensive world tour in 1978 which featured the music of both Low and "Heroes". A live album of this tour was released, known as Stage. Songs from both Low and "Heroes" were later converted to symphonies by minimalist composer Phillip Glass. 1978 was also the year that featured Bowie narrating Sergei Prokofiev's Peter and the Wolf, which to this day is regarded as one of the best recordings of the work.
Lodger (1979) was the final album in Bowie's so-called "Berlin Trilogy" or 'triptych' as Tony Visconti says Bowie called it. It featured the singles "Boys Keep Swinging", "DJ" and "Look Back in Anger" and, unlike the two previous long-players, did not contain any instrumentals. However, the album is renowned for being quite a contorted mix of New Wave and world music, and pieces such as "African Night Flight" and "Yassassin" were surprising detours even by Bowie's standards. However, it contained tracks that were composed using the non-traditional Bowie/Eno composition techniques. "Boys Keep Swinging" was developed with the band members swapping their instruments with each other and "Move On" contains the chords for an early Bowie composition "All The Young Dudes", however they are played backwards. This was Bowie's last album with Eno until 1995's Outside.
In 1980, Bowie did an about-face, integrating the lessons learnt on Low, Heroes, and Lodger while expanding upon them with chart success. Scary Monsters (and Super Creeps) included the #1 hit "Ashes to Ashes", featuring the textural work of guitar-synthesist Chuck Hammer, and revisiting the character of Major Tom from "Space Oddity". The imagery Bowie used in the song's music video gave international exposure to the underground New Romantic movement and, with many of the followers of this phase being devotees, Bowie visited the London club "Blitz"—the main New Romantic hangout—to recruit several of the regulars (including Steve Strange of the band Visage) to act in the video, renowned as being one of the most innovative of all time.
While Scary Monsters utilised principles that Bowie had learned in the Berlin era, it was considered by critics to be far more direct musically and lyrically, possibly reflecting the brutal transformation Bowie had gone through during the experience. Bowie had divorced his wife Angie, undergone withdrawal from the drugs of the "Thin White Duke" era, and his conception of how music should be written had totally changed. The album had a hard rock edge with many innovations, including conspicuous guitar contributions from King Crimson's Robert Fripp and The Who's Pete Townshend. Perhaps in an appropriate creative high point, as "Ashes to Ashes" hit #1 on the UK charts, Bowie opened a 3-month run on Broadway starring as The Elephant Man on 23 September 1980.

References:
1980 to 1989: Bowie the superstar
In 1981, Queen released "Under Pressure", co-written by and performed with Bowie. The song was a hit and became Bowie's 3rd and Queen's 2nd #1 single. In the same year Bowie made a cameo appearance in the German movie Christiane F. Wir Kinder vom Bahnhof Zoo, the real-life story of a 13 year-old girl in Berlin who becomes addicted to heroin and ends up prostituting herself. Bowie is credited with "special cooperation" in the credits and his music features prominently in the movie. The soundtrack was released in 1982 and contained a version of "Heroes" sung partially in German.
Bowie then scored his first truly commercial blockbuster with Let's Dance in 1983, a slick dance album co-produced by CHIC's Nile Rodgers. It was a departure from Scary Monsters for which Bowie received a bit of inside criticism; rather than revolting against 1980s dance music, he had in fact joined the scene. The title track went to #1 in the United States and United Kingdom and many now consider it a standard.
The album also featured the singles "Cat People", "Modern Love" and "China Girl" , the latter causing something of a stir due to its suggestive promotional video. "China Girl" was a remake of a song which Bowie co-wrote several years earlier with Iggy Pop, who recorded it for The Idiot. In an interview by Kurt Loder, Bowie revealed that the motivation for recording China Girl was to help out his friend Iggy Pop financially, contributing to Bowie's history of support for musicians he admired. Let's Dance was also notable as a stepping stone for the career of the late Texan guitarist Stevie Ray Vaughan, who played on the album and was to have supported Bowie on the consequent Serious Moonlight Tour. Vaughan, however, never joined the tour after a pay dispute between Bowie and Vaughan's manager at the time. Vaughan was replaced by Earl Slick. The Simms Brothers Band toured and performed with Bowie at this time. The tour was a huge success, and a single performance at the US festival actually scored Bowie a million dollars on its own.
The 1984 follow-up album Tonight was also dance-oriented, featuring collaborations with Tina Turner and a cover of The Beach Boys' "God Only Knows". Critics labelled it a lazy effort, dashed off by Bowie simply to recapture Let's Dance's chart success. Yet the album bore the transatlantic Top Ten hit "Blue Jean" whose complete video, a 22-minute short film directed by Julien Temple, reflected Bowie's long-standing interest in combining music with drama. This video would win Bowie his only Grammy to date, for Best Short-Form Music Video. It also featured the minor hit "Loving the Alien". The album also has a pair of dance version rewrites of "Neighborhood Threat" and "Tonight", old songs Bowie wrote with Iggy Pop which had originally appeared on Lust for Life.
In 1985, Bowie performed several of his greatest hits at Wembley for Live Aid. At the end of his set, which comprised "Rebel Rebel", "TVC 15", "Modern Love" and "'Heroes'", he introduced a film of the Ethiopian famine, for which the event was raising funds, which was set to the song "Drive" by the Cars. At the event, the video to a fundraising single was premièred – Bowie performing a duet with Mick Jagger on a version of "Dancing in the Street", which quickly went to #1 on release.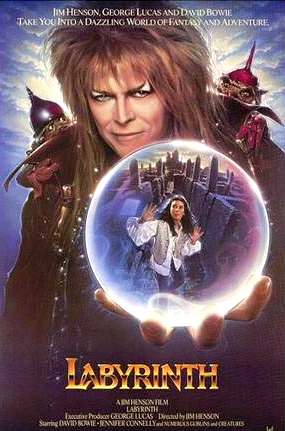 David Bowie as the Goblin King Jareth
Also, Bowie worked with the Pat Metheny Group on the song "This Is Not America", which was featured in the film The Falcon and the Snowman. This song was the centrepiece of the album, a collaboration intended to underline the espionage thriller's central themes of alienation and disaffection.
In 1986 Bowie contributed the theme song to the film Absolute Beginners. The movie was not well reviewed but Bowie maintained for many years that the song, a UK #2 hit, was one of the best and most professional he'd ever written. He also took a role in the 1986 Jim Henson film Labyrinth as Jareth, the Goblin King, who steals the baby brother of a girl named Sarah (played by Jennifer Connelly), in order to turn him into a goblin. Bowie wrote songs for the film, some of which became singles.
Bowie's final dance album was Never Let Me Down (1987), where he ditched the light dance of his two earlier albums, instead producing harder rock with a dance edge. The album, which 'only' scraped to a UK #6 peak, drew some of the harshest criticism of Bowie's career, condemned by critics as a faceless piece of product and ignored by the public — Bowie himself openly apologized in an interview for the album's quality; defenders of the album maintain that many of its songs are underrated and that Bowie at this time was simply facing the inevitable backlash of an overexposed superstar.
Opening on 30 May 1987, the Glass Spider Tour sought to market the album; visiting fifteen countries and produced eighty-six performances, as well as nine promotional press shows. Musicians included: Carlos Alomar (guitar), Peter Frampton (lead guitar), Carmine Rojas (bass), Alan Childs (drums), Erdal Kizilcay (keyboards, trumpet, congas, violin) and Richard Cottle (keyboards, saxophone). Dancers included: Melissa Hurley, Viktor Manoel, Constance Marie, Craig Allen Rothwell (aka Spazz Attack), and Stephen Nichols.
Some critics called it overproduced and claimed that it was pandering to then-current stadium rock trends in its special effects and dancers. However, fans that saw the shows from the Glass Spider Tour were treated to many of Bowie's classics. In August of 1988, Bowie portrayed Pontius Pilate in the Martin Scorsese film The Last Temptation of Christ.
1989 to 1991: Tin Machine
In 1989, for the first time since the early 1970s, Bowie formed a regular band, Tin Machine, a hard-rocking quartet, along with Reeves Gabrels, Tony Sales, and Hunt Sales. Tin Machine released two studio albums and a live record. The band received mixed reviews and a somewhat lukewarm reception from the public, but Tin Machine heralded the beginning of an ongoing collaboration between Bowie and Gabrels.
The original album, Tin Machine (1989), was a success, holding the number three spot on the charts of the UK. Tin Machine launched its first world tour, featuring a now unshaven David Bowie, that year. Despite the success of the Tin Machine venture, Bowie was mildly frustrated that many of his ideas were either rejected or changed by the band.
Bowie began the 1990s with a stadium tour, in which he played mostly his biggest hits. The "Sound + Vision Tour" (named after the Low single) was conceived and directed by choreographer Edouard Lock of the Québécois contemporary dance troupe La La La Human Steps, who Bowie collaborated and performed with on stage and in his videos. The tour drew large crowds, perhaps in part because he had declared that this would be the last time he would play the hits.
Though he surprised no one when he later reneged on that promise and also on the promise that his set in each country would be focused on the favourite hits voted by phone poll in that country ... an idea quickly jettisoned when a puckish campaign by the British magazine NME resulted in a landslide in favour of The Laughing Gnome!, it is true that his later tours generally featured few of those hits, and when they appeared, they were often radically reworked in their arrangement and delivery.
Bowie's negative press-image continued when the cover of Tin Machine's second album became unusually controversial, due to the presence of naked statues as its cover art. The coverage only seemed to invite unrelated negative commentary about Bowie to further permeate the public discourse.
After the less successful second album Tin Machine II and the complete failure of live album Tin Machine Live: Oy Vey, Baby, Bowie tired of having to work in a group setting where his creativity was limited, and finally disbanded Tin Machine to work on his own. But the Tin Machine venture did show that Bowie had learned some harsh lessons from the previous decade, and was determined to get serious about concentrating on music more than commercial success. In retrospect, music critics have found that Tin Machine's music, both stylistically and melodically, had many similarities to that of the grunge phenomenon which hit with Nirvana in 1991. Songwriter Kurt Cobain's journals confirmed his fondness for both Bowie and the short-lived band.
1992 to 1999: Industrial
In 1992 he performed his hit "Heroes" and "Under Pressure" (with Annie Lennox) at the Freddie Mercury Tribute Concert. 1993 saw the release of the soul, jazz and hip-hop influenced Black Tie White Noise, which reunited Bowie with Let's Dance producer Nile Rodgers. Though considered by some critics to be musically far superior to Let's Dance, the public was still unsure whether or not it was ready to be receptive of Bowie again. The album, however, met the number one spot on the UK charts with singles such as "Jump They Say" and "Miracle Goodnight". However, until re-released later in the 1990s, the album was extraordinarily rare after the fledgling Savage Records on which it had been released suddenly went belly-up. The album is often considered Bowie's oddest departure.
Undaunted, Bowie explored new directions on albums such as 1993's The Buddha of Suburbia (built on incidental music composed for a TV series). The album still contained some of the new elements introduced in Black Tie White Noise, except with more of a twist in the direction of alternative rock. The album's odd success later led to a 1994 re-release in the United States, and Bowie hails it as being an album of entirely his own, original, and newly created work.
1995's ambitious, quasi-industrial Outside, supposed to be the first volume in a subsequently abandoned non-linear narrative of art and murder, reunited him with Brian Eno. The album introduced the characters of one of Bowie's short stories, and was quite an interesting success. The album put Bowie back into the mainstream scene of rock music with its singles such as "Hallo Spaceboy" and "The Heart's Filthy Lesson," the latter featured in the closing credits of the movie Se7en.
In September of 1995 Bowie began the Outside Tour with Gabrels again joining Bowie as his live band's guitarist. In a move that was equally lauded and ridiculed by Bowie fans and critics, Bowie chose Trent Reznor's Nine Inch Nails as the tour partner. NIN & Bowie toured as a co-headlining act. Although initially successful, the tour was cancelled early due to poor sales. However, Reznor has gone on record numerous times as being heavily influenced by Bowie, and further collaborated with him by remixing "The Heart's Filthy Lesson".
On 17 January 1996 David Bowie was inducted into the Rock and Roll Hall of Fame at the eleventh annual induction ceremony.
Receiving some of the strongest critical response since Let's Dance was 1997's Earthling, which incorporated experiments in British jungle and drum and bass and included a single released over the Internet, called "Telling Lies." There was ultra-sustained energy in this album, along with lesser experiments in techno drum rhythms, while still holding to Bowie's own musical concepts.
Singles such as "Little Wonder" were the forefront of the album. There was a corresponding world tour, which was fairly successful. Bowie's track in the Paul Verhoeven film Showgirls, "I'm Afraid of Americans" was remixed by Trent Reznor for a single release. The video's heavy rotation (also featuring Reznor) contributed to Bowie's newfound relevancy in the late 1990s and his overall image restoration.
On 9 January 1997, Bowie played a concert at Madison Square Garden to celebrate his 50th birthday (although his birthday was the previous day). Guest performers included Billy Corgan, Frank Black, Sonic Youth, Robert Smith of The Cure, Brian Molko, and Lou Reed whose 1972 album Transformer Bowie co-produced.
The 1998 Todd Haynes film Velvet Goldmine drew its title from a Ziggy-era Bowie song and contained many events paralleling Bowie's life on and off stage; the relationship between the two main characters, Curt Wild (played by Ewan McGregor) and Brian Slade (played by Jonathan Rhys-Meyers) was loosely based on that of Iggy Pop and David Bowie during the 1970s. The tagline "The rise of a star ... the fall of a legend" obviously recalls the name "The Rise and Fall of Ziggy Stardust", and the film contains numerous references to Bowie's career.
In an interview with the band Placebo, Bowie noted that he liked the story, but the movie felt more like the early 1980s than the early 1970s. He did not permit his own songs to be used in the film when requested, and soon he combated it in a lengthy court case, where Bowie sued to try to stop the film's release due to his offence at the depiction of the Slade character as being vile and opportunistic.
1999 to present: Neoclassicist Bowie
In 1998, David Bowie had reunited with Tony Visconti to record a song for The Rugrats Movie called "Sky Life". Although the track was edited out of the final cut, and did not feature on the film's soundtrack album, the reunion led to the pair pursuing a new collaborative effort.
1999's 'hours...' featured "What's Really Happening", the lyrics for which were written by Alex Grant, the winner of Bowie's "Cyber Song Contest" Internet competition. That same year also found Bowie composing the soundtrack for a computer game called "Omikron: The Nomad Soul." David Bowie and his wife, Iman, made appearances as characters in the game. Bowie also performed live again extensively throughout the 1990s. The decade also saw him launch a branded internet service provider (BowieNet) as well as a novel and quite successful fund-raising scheme to raise cash on the strength of future royalties, called Bowie Bonds.
Plans surfaced after the release of 'hours...' for an album titled Toy, which would feature new versions of some of Bowie's earliest pieces as well as three new songs. Sessions for the album commenced in 2000, but the album was never released, leaving a number of tracks, some as-of-yet unheard, on the editing floor.
Bowie and Visconti continued collaboration with the production of a new album of completely original songs instead. The result of the sessions was the 2002 album Heathen, notable for its dark and atmospheric sound, and Bowie's largest chart success in recent years. It also included a cover of the Pixies song "Cactus", which was another offshoot of Bowie's consistent interest in the band. Singles for "Slow Burn," "I've Been Waiting for You," and "Everyone Says 'Hi'" were released along with numerous B-sides featuring pieces from the Toy sessions and "Safe," a reworking of "Sky Life." The songs "Afraid" and "Uncle Floyd" (retitled "Slip Away") from Toy were also released as album tracks as songs reminiscent of an earlier style.
In 2003, a report in the Sunday Express named Bowie as the second-richest entertainer in the UK (behind Sir Paul McCartney), with an estimated fortune of £510 million. However, the 2005 Sunday Times Rich List credited him with a little over £100 million.
In September 2003, Bowie released a new album, Reality, and announced a world tour. 'A Reality Tour' was the best-selling tour of the following year. However, it was cut short after Bowie suffered chest pain while performing on stage in the northwestern German town of Scheeßel on 25 June 2004. Originally thought to be a pinched nerve in his shoulder, and later diagnosed as an acutely blocked artery, an emergency angioplasty was performed at St. Georg Hospital in Hamburg by Dr. Karl Heinz Kuck.
He was released in early July and continued to spend time recovering. Bowie later admitted he had suffered a minor heart attack, resulting from years of heavy smoking and touring. The tour was cancelled for the time being, with hopes that he would go back on tour by August, though this did not materialise. He recuperated back in New York City. Bowie released a live DVD of the tour, entitled A Reality Tour in October 2004, which included songs spanning the full length of Bowie's career, although mostly focusing on his more recent albums.
During the tour, Bowie had been hit in the eye with a lollipop stick while performing in Oslo, Norway. Bowie was purported to have stopped the concert and to have yelled "Wanker! You fucking wanker!" at the lollipop thrower. He later resumed the concert and apologised to the crowd for his response.
Still recuperating from his operation, Bowie worked off-stage and relaxed from studio work for the first time in several years. In 2004, a duet of his classic song "Changes" with Butterfly Boucher appeared in Shrek 2. The soundtrack for the film The Life Aquatic with Steve Zissou featured David Bowie songs performed in Portuguese by cast member Seu Jorge (who adapted some lyrics to make them relevant to the film's story). Most of the David Bowie songs featured in the film were originally from either Hunky Dory or The Rise and Fall of Ziggy Stardust and the Spiders from Mars, with the exception of "Rebel Rebel", "When I Live My Dream", and "Space Oddity". Bowie commented, "Had Seu Jorge not recorded my songs acoustically in Portuguese I would never have heard this new level of beauty which he has imbued them with".
Despite hopes for a comeback, in 2005 David Bowie announced that he had made no plans for any performances during the year. After a relatively quiet year, Bowie recorded the vocals for the song "(She Can) Do That", co-written by Brian Transeau, for the movie Stealth. Rumours flew about the possibility of a new album, but no announcements were made. In April 2005, film writer and director Darren Aronofsky revealed Bowie was working on a rock opera adaptation of the comic book Watchmen.
David Bowie finally returned to the stage on 8 September 2005, alongside Arcade Fire, for the nationally televised event Fashion Rocks, his first gig since the heart attack. Bowie has shown interest in the Montreal band since he was seen at one of their shows in New York City nearly a year earlier. Bowie had requested the band to perform at the show, and together they performed the Arcade Fire's song "Wake Up" from their album Funeral, as well as Bowie's own "Five Years". He joined them again on 15 September 2005, singing "Queen Bitch" and "Wake Up" from Central Park's Summerstage as part of the CMJ Music Marathon.
Bowie contributed back-up vocals for TV on the Radio's song "Province" from their album Return to Cookie Mountain. He made other occasional appearances, as in his commercial with Snoop Dogg for XM Satellite Radio. He appeared on Danish alt-rockers Kashmir's 2005 release, No Balance Palace, which was produced by Tony Visconti. The album also featured a spoken word performance by Lou Reed, making it the second project involving both Bowie and Reed in two years, since Reed's 2003 The Raven.
For 2006, Bowie once again announced a break from performance, though he made a surprise appearance at a David Gilmour concert on 29 May 2006 at the Royal Albert Hall, London, to sing the songs "Arnold Layne" and "Comfortably Numb", closing the concert.
On 8 February 2006, David Bowie was awarded the Grammy Lifetime Achievement Award. In November, Bowie performed at the Black Ball in New York for the Keep a Child Alive Foundation alongside his wife, Iman, and Alicia Keys. He dueted with Keys on "Changes", and also performed "Wild is the Wind" and "Fantastic Voyage".
In May 2007 Bowie will curate the Highline Festival in the the abandoned railway park in New York called the Highline. He will select various musicians and artists to perform, and the festivities will include art shows and performances.
Film and Discography
Scott Walker: 30 Century Man (2006) (executive producer)



Passaggio per il paradiso (1998) (executive producer)
... aka Gentle Into the Night
... aka Passage pour le paradis (France)
... aka Passage to Paradise (USA)

Büvös vadász (1994) (executive producer)
... aka Bűvös vadász (Hungary)
... aka Magic Hunter (International: English title)


Awards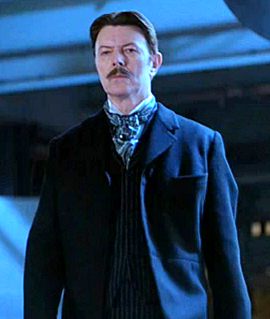 Bowie as Nikola Tesla in the movie The Prestige
Acting career
Bowie's first major film role in The Man Who Fell to Earth (1976) earned acclaim. David's character Newton is an alien from a planet that is dying from a lack of water. He comes to Earth to ship some of our large supply back to his homeworld. Thanks to his advanced knowledge he can get patents for a number of new inventions. However, his rise to power seems to change him and as despair and alcohol consume him, his mission seems to have come in jeopardy. In Just a Gigolo (1979), an Anglo-German co-production directed by David Hemmings, Bowie played the lead role of a Prussian officer returning from World War I who is discovered by a Baroness (Marlene Dietrich) and put into her Gigolo Stable.
In the eighties Bowie continued to play several roles in excellent films. In 1982 he made a cameo appearance as himself in Christiane F., a dark movie about drug addiction. Bowie also starred in The Hunger (1983), a revisionist vampire movie with Catherine Deneuve and Susan Sarandon. In the film, Bowie and Deneuve are vampire lovers, with her having made him a vampire centuries ago. But while she is truly ageless, he discovers to his horror that while he is immortal, he can still age, and rapidly becomes a pathetic, monstrous husk as the film progresses. Nagisa Oshima's film Merry Christmas, Mr. Lawrence (1983) was based on Laurens van der Post's novel The Seed and the Sower. Bowie played Major Jack Celliers, a prisoner of war in a Japanese internment camp; another famous musician, Ryuichi Sakamoto, played the camp commandant. Bowie had a cameo as The Shark in Yellowbeard, a 1983 pirate comedy made by some of the members of Monty Python, and a small part as a hit-man in the 1985 film Into the Night. Merry Christmas, Mr. Lawrence impressed some critics but his next serious project, the rock musical Absolute Beginners (1986), was both a critical and box office disappointment. The same year he appeared in the Jim Henson cult classic, the dark fantasy Labyrinth (1986), playing Jareth, the king of the goblins. Jareth is a powerful, mysterious creature who has an antagonistic yet strangely flirtatious relationship with Sarah (Jennifer Connelly), the film's teenage heroine. Appearing in heavy make-up and a mane-like wig, Bowie sings a variety of new songs specially composed for the film's soundtrack. Bowie also played a sympathetic Pontius Pilate in Martin Scorsese's The Last Temptation of Christ (1988). He was briefly considered for the role of The Joker by Tim Burton and Sam Hamm for 1989's Batman. Hamm recalls "David Bowie would be kind of neat because he's very funny when he does sinister roles." The role ended up going to Jack Nicholson.
The nineties were a bit less interesting for David Bowie. He portrayed a disgruntled restaurant employee opposite Rosanna Arquette in The Linguini Incident, and played mysterious FBI agent Phillip Jeffries in David Lynch's Twin Peaks: Fire Walk With Me (1992). He portrayed Andy Warhol in Basquiat – artist/director Julian Schnabel's 1996 biopic of the artist Jean-Michel Basquiat. Bowie also appeared in The Hunger, a TV horror serial based on the 1983 movie. He played the title role in Mr. Rice's Secret (2000) in which he is the neighbour of a terminally ill twelve year old. Shortly before the boy dies, Mr. Rice has planned a special treasure hunt which will lead to an important secret.
In 2001, Bowie appeared as himself in the film Zoolander, volunteering himself to be a walkoff judge between Ben Stiller's character Zoolander, and Owen Wilson's character Hansel. The film, a comedy and pseudomockumentary, pays homage to Bowie's legacy as a fashion pioneer in allowing him this role. Bowie portrayed Nikola Tesla alongside Christian Bale and Hugh Jackman in The Prestige (2006), directed by Christopher Nolan. It follows the bitter competition between two magicians around the turn of the century. Bowie has voice-acted in the new movie Arthur and the Minimoys (or Arthur And The Invisibles in the US); his role in the film is the villain, Maltazard. He appeared as himself and wrote and performed a song mocking the main character in a 2006 episode of Extras. He will lend his voice to a character in the upcoming SpongeBob SquarePants episode "Lord Almighty Highness".
Personal life
Bowie met his first wife Angela (known as Angie) in 1969. According to David, they met when they were both "fucking the same bloke" (Asian record executive Calvin Mark Lee) . She is credited by some as being one of David's biggest influences in his early career and rise to fame, though David has later tried to play down her importance. They married one year later on 19 March 1970 at Bromley Registry Office in Beckenham Lane, Kent, England where she permanently took his adopted last name. They had a son (born on 30 May 1971) whom they named Zowie (Zowie later preferred to be known as Joe/Joey, although now he has reverted to his legal birth name - "Duncan Zowie Heywood Jones"). They separated after eight years of marriage and divorced on 8 February 1980, in Switzerland. Angie later cited it as "a marriage of convenience" for both.
Bowie married his second wife, the Somali-born model Iman Abdulmajid, in 1992. The couple have a daughter, Alexandria Zahra Jones (known as Lexi). He also has a stepdaughter by Iman's first marriage. The couple made their main home in Manhattan.
References in popular culture
"If you took one David Bowie, and attached another David Bowie onto the shoulders of the other David Bowie, and another two to the arms of the first David Bowie, you would have something that didn't exactly look like John Watson, but those who knew him would find him hauntingly familiar."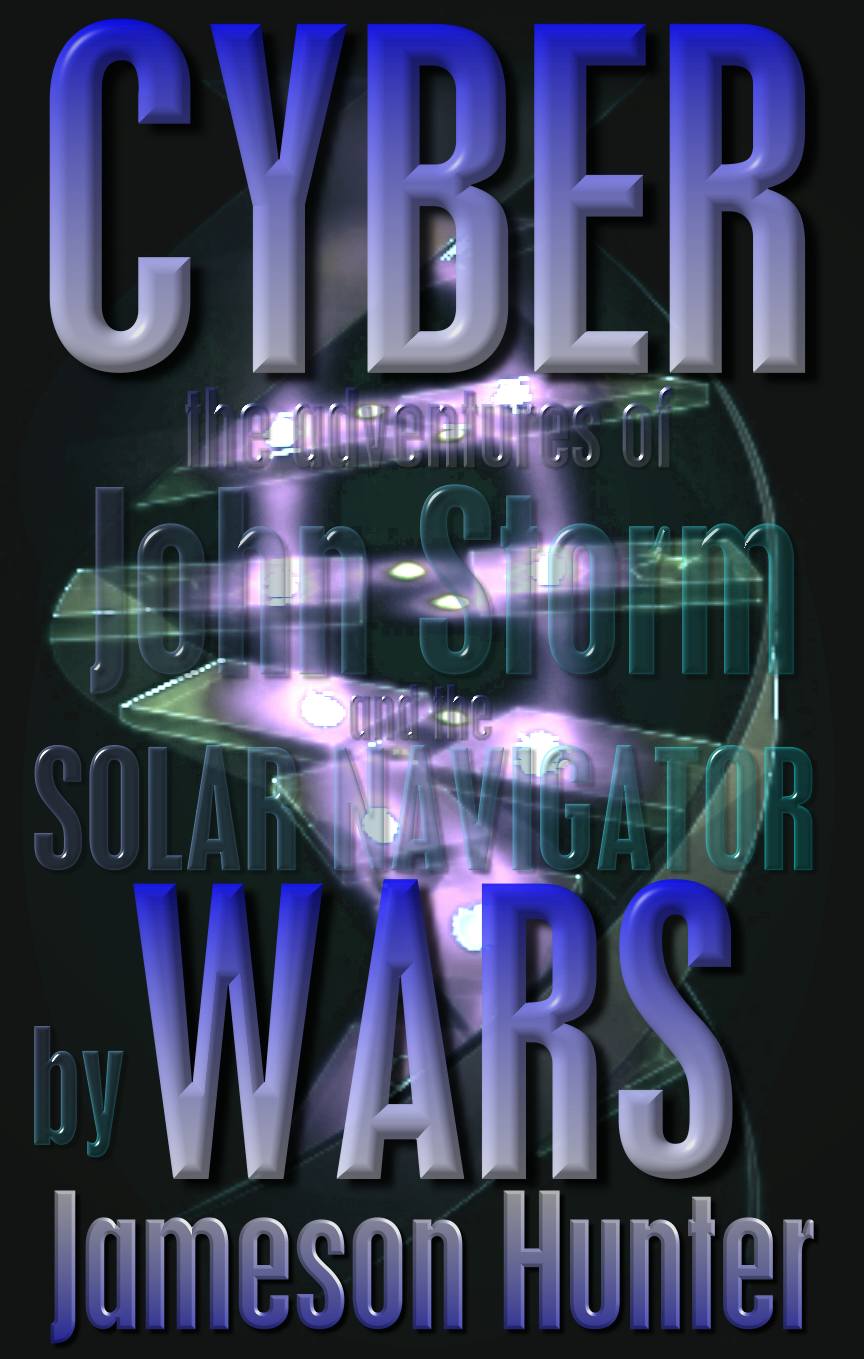 LINKS and REFERENCE
New energy drinks for performers
.. Thirst for Life
330ml Earth can - the World in Your Hands