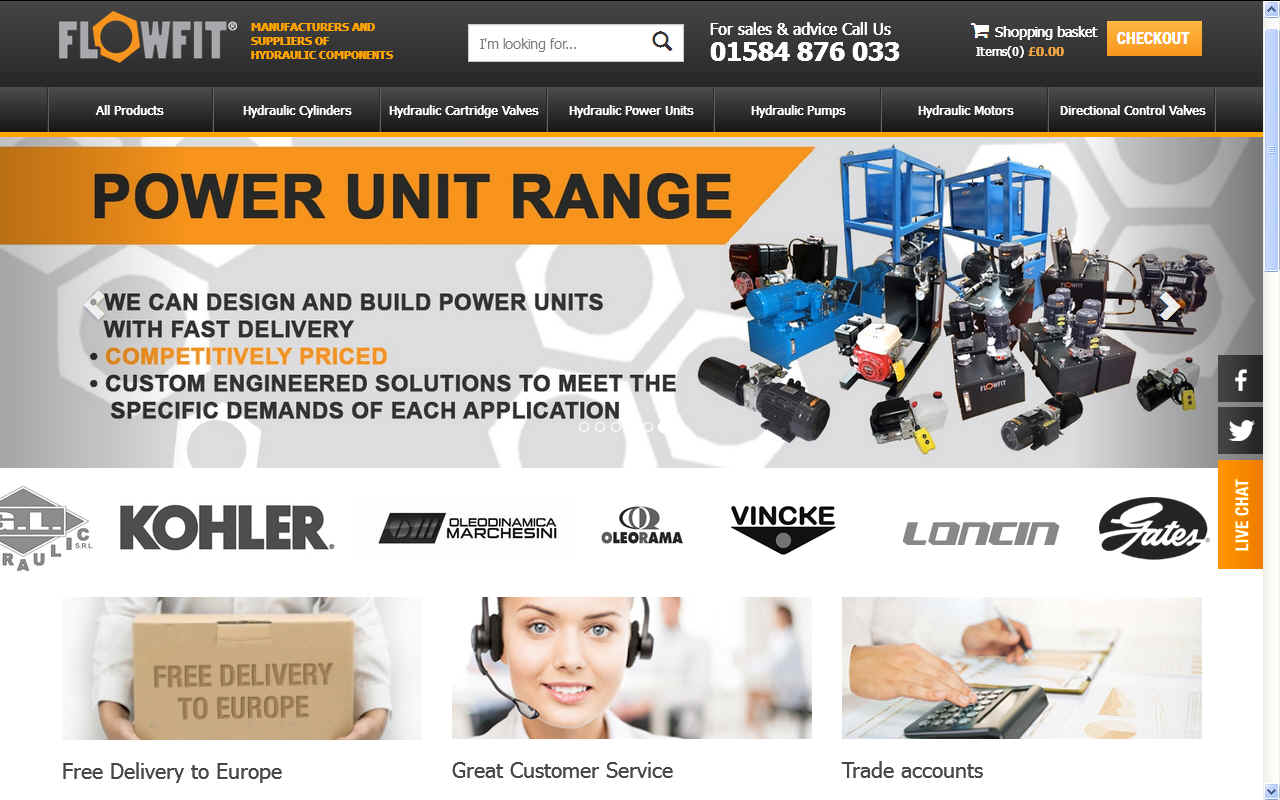 FLOWFIT - From Cylinders to Hand Pumps and Filtration components to Motors, Flowfit Hydraulics are one of the industry leaders in the provision of effective and reliable hydraulic components. Flowfit offers only the very best hydraulics products. They claim that each and every design of their hydraulic products has been rigorously tested and have left thousands of satisfied customers across the world.

Flowfit's first office was an old Miner's home in Cinderford, Gloucestershire, with one employee. Within 6 months Flowfit's operations moved to a 400 square foot unit in Ludlow. By 2015 Flowfit's facilities had expanded to its current 28500 square foot site, which comprises the head office, shop, engineering and warehouse facilities.

Free Advice - If you are not sure what you need, or you can't find a particular product, just call us. We're here to help you; we will also provide technical support and a free site visit to discuss your requirements.
Hydraulic and pneumatic systems are used in a very wide range of engineering applications to control and power movement in mobile machines such as excavators, trucks and aircraft, and in industrial applications such as in factory automation and infrastructure projects. The total sales of fluid power equipment in 2017 in the UK (including exports) were over £1.1 billion. The industry employs over 10,000 people within the fluid power market in the UK, hydraulics accounts for around 80% and pneumatics about 20%.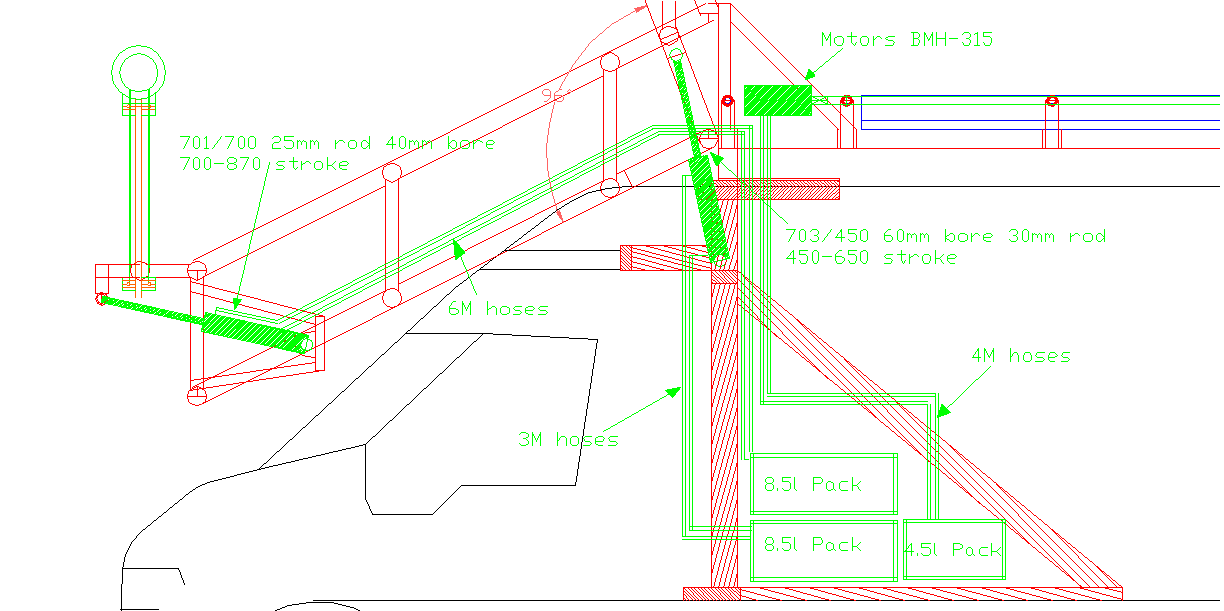 HYDRAULICS - The experimental rig above uses three double valve/solenoid dc power packs operating at 24 volts to supply four double acting rams and two revolving motors. The rams are to move the mast and tilt mechanism of an innovative wind turbine rig for boats linked to solar panel arrays to be able to track the sun.
LINKS & REFERENCE
http://www.sussex.ac.uk/
ANTICS - ARMOUR - ARTWORK - BIOLOGY - BLACK BOX - COMPUTERS - ELECTRONICS - ENERGY - FRAME - HEAD - JAWS - KITS - LEGS - MECHANICS - MOTORS - MOVIE - R/C DRONE - SENTRY - SOFTWARE - SOUND PROOFING - SPEED - SUSPENSION - TAIL - WEAPONS - WARGAMING
DINOSAURS - DOLPHINS - HUMANOIDS - RAYS - SHARKS - WHALES
BIPEDS | CYBEE | HEXAPODS | HUMANOIDS | MANTIS | OCTOPODS
QUADRUPEDS | ROBOBEE | ROBOT ANT | SPIDERBOT | STOMPY | TRIPODS