The euro is the second largest reserve currency as well as the second most traded currency in the world after the United States dollar. As of June 2012, with more than €906 billion in circulation, the euro has the highest combined value of banknotes and coins in circulation in the world, having surpassed the US dollar. Based on International Monetary Fund estimates of 2008 GDP and purchasing power parity among the various currencies, the eurozone is the second largest economy in the world.
The name euro was officially adopted on 16 December 1995. The euro was introduced to world financial markets as an accounting currency on 1 January 1999, replacing the former European Currency Unit (ECU) at a ratio of 1:1 (US$1.1743). Euro coins and banknotes entered circulation on 1 January 2002. While the euro dropped subsequently to US$0.8252 within two years (26/10/2000), it has traded above the US dollar since the end of 2002, peaking at US$1.5990 on July 15,2008.
International Accumulation of Foreign Reserve currencies
MONEY FINDER
---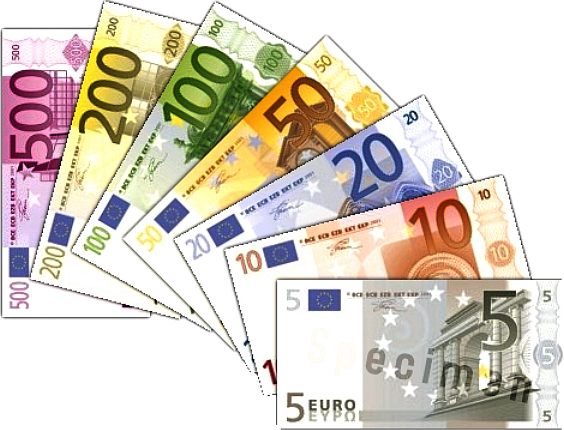 SOLAR COLA as a EURO INVESTMENT OPPORTUNITY?
The soft drinks market is a tough place to do business, unless you have something different to offer and the marketing muscle to match.
For nearly 100 years Coca Cola and Pepsi Cola have dominated the marketplace with similar products. Each company spends around $600-800 million dollars a year to maintain its market position. The advertising centers around sport and music, with a scattering of irregular television campaigns. Each company launches (or attempts to launch) new brands every year. So far, they have not proved as successful as their regular cola brands.
Red Bull, although in a different drinks category, spends not quite as much on advertising , but has managed to acquire instant status and volume sales from sponsoring formula one, the Darpa Desert Challenge, and now the New Jersey MetroStars football team.
Solar Cola, apart from it's contemporary name, is a healthier cola based drink. Equaly refreshing, it contains a unique blend of added ingredients as an aid to good health and energy levels. The company contributes to and sponsors alternative projects, to include this website, featuring movies, music and several thousand pages of general information, which generates in excess of 3 million hits a month. Recent acquisitions include the exclusive right to supply drinks to the Solar Navigator Autonomous World Solar Challenge, and also the new Blueplanet Ecostar world electric land speed record car, as and when those projects begin. The company may also sponsor the London to Brighton Solar Car Run in 2016 (dependent on the number of university entries received and other issues pending).
It is thought that this marketing strategy will equal several hundred thousand dollars of conventional Ad Agency spending. As an example of the kind of media coverage such nautical antics generate, you have only to look at the newspapers when Ellen Macarthur completed her world circumnavigation. The same holds true for Sir Francis Chichester and Sir Robin Knox-Johnston.
The design of the Solar Cola can is copyright protected, with the trademark already granted in Australia and the UK in Class 32, so establishing paternal rights internationally against any potential passing-off. Introduction of the drink is held in abeyance pending official launch of one or other sponsored projects, which will be activated when the time is right, such activation to coincide with the market introduction of the drink.
Solar Cola Ltd is reserved in the UK and other locations for the launch of various events, apart from this the company is open to investment proposals.
If you are a Business Angel, or Equity House, looking for more information, please contact SOLAR COLA LTD for details.
---
This material and any views expressed herein are provided for information purposes only and should not be construed in any way as an endorsement or inducement to invest in any specific program. Before investing in any program, you must obtain, read and examine thoroughly its disclosure document or offering memorandum.
In order to view the Appendices and other confidential information, investors will need to complete a Non Disclosure Agreement, which is available on request.
Solarnavigator is a battery electric trimaran with an extremely efficient active hull
that runs on solar power = energy from nature. This hull form has never been
attempted before, nor has the use of wind energy been used in such manner for crew comfort.
Email:

or phone UK:
+ 44 (0) 1323 831727 +44 (0) 7842 607865
Blueplanet Netdirect Productions, Solar House, BN27 1RF, United Kingdom

---
The design of the Solar Navigator boat has been licensed for use in
the John Storm series of books by Jameson Hunter - Filming, etc